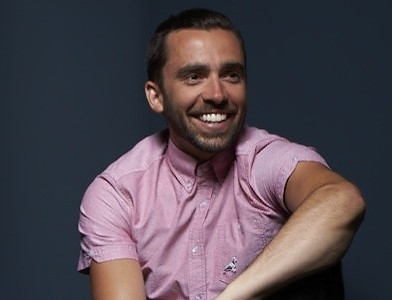 Job Title: Musician
Age: 27
When local folk-rock singer-songwriter Michael Bernard Fitzgerald sold out the 1,700-seat Jack Singer Concert Hall in 2012, it was a grandiose affair that featured a live band of 250 musicians. "There was never a room that we could get into together, so the first night the whole group performed together was on stage," he says.
The 2012 event was part of the big thinking that Fitzgerald has displayed since his early days as a gigging musician. While still a student at the University of Lethbridge, he brought 26 musicians on a four-stop tour sponsored by the University of Lethbridge, playing various Alberta campuses. His first foray into the Jack Singer featured a band of 120 musicians.
"I love a show with big sound and a jaw-dropping aesthetic," Fitzgerald says. "When putting together the big shows, I am always inspired by the person that says it cannot be done."
Fitzgerald backs up his grandiose vision with a strong work ethic. Between 2006 and 2013, he released eight recordings as an independent and went on five headlining Canadian tours. He heads up his own company, Lazers and Dangers Publishing Inc., and contracts collaborating musicians from Calgary Musicians Association Local 547. He is also a member of the Alberta Music Industry Association, SOCAN and ASCAP.
Fitzgerald's next frontier is the United States. This past summer, he completed an 18-date U.S. tour in support of blues-roots artist Bobby Long. His latest album, YES, was released this past August on Hollywood-based Trauma 2/Universal Music Canada records (the title, Fitzgerald explains, is "a positive affirmative word – it's an announcement of arrival"). The release was followed by a Canadian tour with Michael Franti.
He has an American management team that includes publicity by Shore Fire. Fitzgerald is also represented in Canada and the U.S. by Scott Clayton, of Creative Artists Agency, whose client list includes John Mayer and Kings of Leon.
Unlike those who grow visibly weary when discussing spending hours on end in a touring van, loading and unloading gear, selling "merch" and other inanities of the gigging musician's life, Fitzgerald can't suppress his grin. His immediate plans include more time on the road, while keeping his roots firmly planted in his hometown, despite the lure of bigger things south of the 49th parallel. "It always feels good and it always feels right to come home to Calgary," says Fitzgerald.
3 Things About Michael Bernard Fitzgerald
For the past three years, Michael Bernard Fitzgerald has offered his performing services at cost to the Kids Cancer Care Foundation. He also supports the Calgary Inter-Faith Food Bank. In 2011, he performed a series of shows in private living rooms in exchange for donations, which garnered $2,000 and 900 pounds of food.
Fitzgerald self-financed his first album.
His musical idol is Paul Simon.
Follow Michael Bernard Fitzgerald on Twitter: @ilovembf