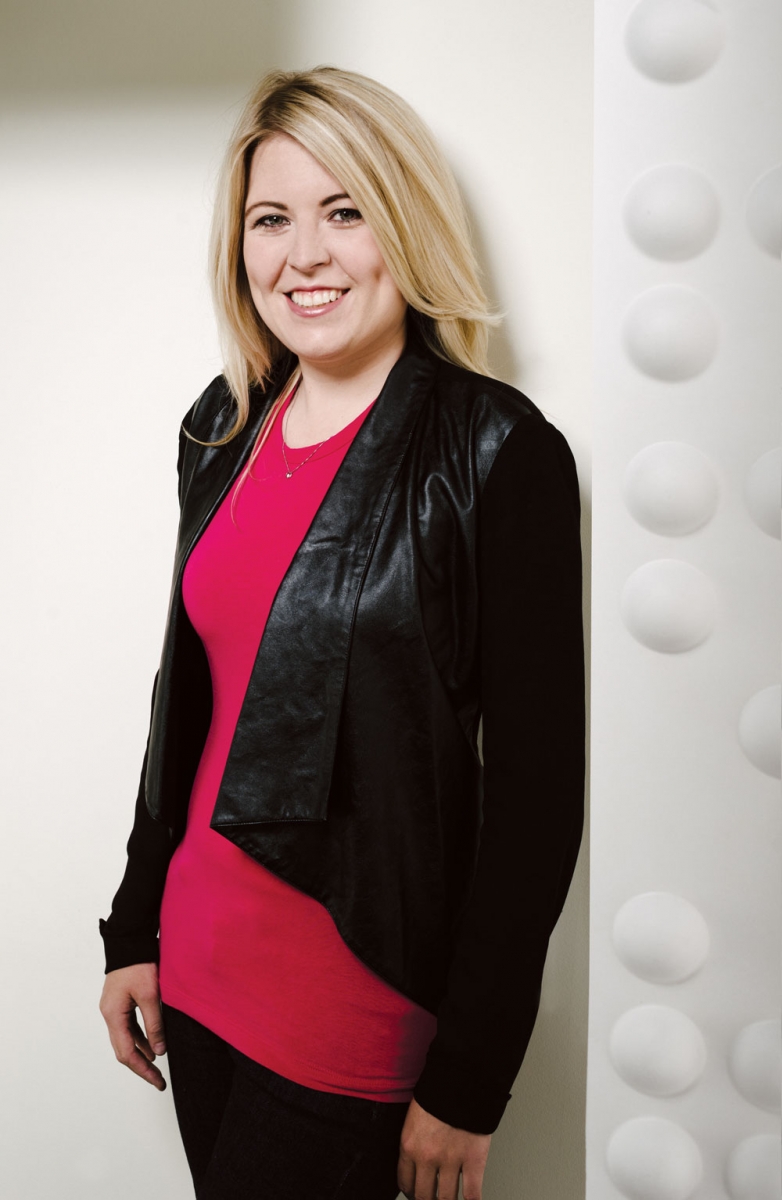 Age: 34
Job title: Minister of State, Western Economic Diversification; MP, Calgary Centre North
Why she's a 2014 Top 40:
Michelle Rempel is the youngest female cabinet minister in Canadian history and was one of the Women's Executive Network's 100 Most Powerful Women in Canada before entering politics.
With the education of an economist, the artistry of a pianist, the taste of a certified sommelier and the mind of an MP, there's not much renaissance woman Michelle Rempel can't do.
Except, perhaps, name pets; hers are Cat One and Cat Two. "[The names] just kind of stuck," she says. "If I ever turn into a real cat lady, there'll be a whole Borg collective."
Were that to happen, her credentials mean she'd certainly make a good queen. 
Rempel, who comes from a Franco-Manitoban family, earned her degree in economics at the University of Manitoba before moving to Calgary in 2004 and working as a management consultant. As the director of the University of Calgary's Institutional Programs Division in 2007, she managed to completely redesign how the university provided funding to major strategic research initiatives. This played an important role in increasing the U of C's research funding revenues from $7 million to more than $100 million by 2009. In 2010, the Women's Executive Network named her one of Canada's Top 100 Most Powerful Women for her work with the university.
Rempel had volunteered with the federal Conservative Party for five years as co-chair of the National Policy Development Committee, and, when Jim Prentice left federal politics in 2010, both party members and the business community encouraged her to run for the nomination. She won the Conservative Party nomination for Calgary Centre North in 2010 and was elected to represent the riding in May 2011. She subsequently became parliamentary secretary to the Minister of Environment, where she distinguished herself both through her strong performance during question period and through initiatives like leading the multi-partisan effort to create Sable Island National Park. 
In 2013, Rempel became the youngest female cabinet minister in Canadian history when she was appointed Minister of State for Western Economic Diversification, a role that has enabled her to showcase what Calgary and the West offer Canada.
"Western Canada is more than hewers of wood and drawers of water," Rempel says. "There are a lot of untold stories in
terms of primary industries to see growth in new sectors." 
Through her work in Western Economic Diversification, Rempel has directed about $100 million over five years to small- and medium-sized companies in emerging sectors, such as clean energy.
An accomplished pianist, Rempel helped pay for her education by gigging, though stage fright hampered her enjoyment of performing. Her stint in politics has since cured her of this fear, which means the MP has some unique contingency plans if she ever leaves Parliament Hill behind. "Hey, if the day job doesn't work out, maybe I can jazz gig again," she says. –Andrew Guilbert