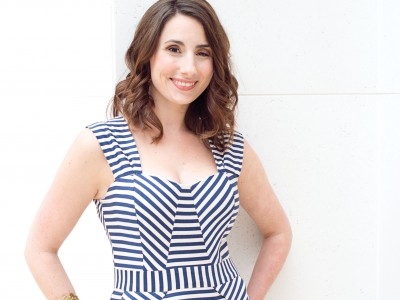 Job Title: Communications Manager, Distress Centre Calgary
Age: 32
Two years ago, Michelle Wickerson gave a presentation that saved a life.
The communications director for Distress Centre Calgary spoke at a community college, just like she does dozens of times each year. This time, however, she struck a chord with one individual who was having suicidal thoughts. That student told a friend who was also at the presentation, and that friend reminded her of Wickerson's warm and friendly personality. The suicidal student called the Distress Centre and received help.
"If I can make it less scary to ask for help, that's the most important thing I do," says Wickerson. "It's the essence of what the Distress Centre is trying to do."
The Distress Centre works to ensure everyone has a place to turn when they are in crisis – whatever that crisis might be – and Wickerson's job as communications director is to make sure everyone knows help is available.
"We are often the first call someone makes when they are struggling and just can't cope on their own anymore," says the registered social worker. "We work to assess the risk, stabilize the immediate crisis and help connect them to ongoing specialized services."
Last year, Distress Centre Calgary received more than 130,000 calls for help. That works out to one call every four minutes – 24 hours a day, 365 days a year.
Wickerson led the Centre's recent rebranding. She started by surveying the staff, volunteers and clients, as well as funders and community partners. "Rather than inventing a brand or identity for ourselves, we wanted to uncover it from within," she says.
In the first year of its rebrand, the Distress Centre saw a 600-per cent increase in emails from those seeking help and a 20-per cent increase in counselling sessions. Wickerson also helped reintroduce the former Teen Line service as ConnecTeen, an online chat forum for teens that now gets four to five chats each evening. And she created a volunteer panel that allows volunteers to share stories of those they have helped while maintaining the centre's promise of confidentiality.
The public profile of the Centre has also been raised significantly. Wickerson increased media interviews from an annual average of 12 to between 50 and 60. "Not only has this helped increase the Distress Centre's profile as an important non-profit in Calgary, but it helps to show through stories how we can be of help to people," she says.