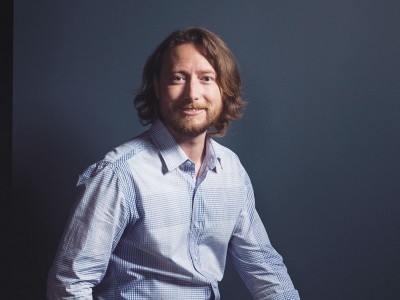 Job Title: Program Coordinator, CancerBridges Survivorship Program
Age: 30
When Mike Lang was 25, he was diagnosed with Hodgkin's lymphoma and went from being an active ski patroller and adventure guide to spending six months receiving chemotherapy treatments, followed by six weeks of radiation. He chose to use his experience to help other people diagnosed with cancer. "I realized I needed to engage with what was happening to me, instead of closing my eyes and pretending it wasn't happening," says Lang.
He went online, found seven young-adult cancer survivors from across Canada, invited them on an eight-day adventure trip and turned that experience into Wrong Way to Hope: An Inspiring Story of Young Adults and Cancer.
Four years later, Lang is in remission and Wrong Way to Hope has been screened more than 300 times in seven countries. In 2011, he won the CIBC Hope Award for the film. He followed that film with two more about cancer survivorship: Ebb & Flow: Storytelling for Cancer Survivors and The Valleys.
Lang is now the survivorship program coordinator for CancerBridges, a program run by Alberta Health Services. Part of Lang's work is to facilitate education sessions called Living Your Best Life with Cancer and Beyond. More than 900 cancer survivors and their caregivers attend each year.
Each year, more than 7,000 Canadians between 18 and 39 are diagnosed with cancer and face unique challenges including fertility preservation and financial obstacles. Lang discusses those challenges with patients by telling his own story and showing film clips to give context.
Lang, along with his wife, Bonnie, also coordinate adventure trips through their not-for-profit, Survive & Thrive Expeditions. They have taken more than 100 cancer survivors and caregivers on kayaking, rafting and sailing trips, with the goal of reflecting, refocusing and rebuilding people's lives. "It's not just a kayaking trip; we help cancer survivors rediscover what's important to them now and how they are going to make the changes in their lives to reflect those new priorities," says Lang.
Lang is also pursuing a master's in health services research from the University of Calgary and wants to create programs to help young adults with cancer, focusing on help with access, cost and the quality of health care.
Lang sees his work as a way to use suffering to connect people on a different level. "Suffering disasters brings people together, so my wife, Bonnie, and I are not afraid of that happening in our lives anymore because we know it's going to help us have a platform to connect with other people," says Lang.
3 Things About Mike Lang
Mike Lang has produced three films about cancer survivorship – Wrong Way to Hope: An Inspiring Story of Young Adults and Cancer, Ebb & Flow: Storytelling for Cancer Survivors and The Valleys.
Prior to his cancer diagnosis, Lang spent his winters living in Whistler as a volunteer ski patroller and his summers running outdoor education sessions for inner-city youth from Seattle and Tacoma, Wash.
In 2010, Lang worked for Young Adult Cancer Canada where he started a program called Locallife, an activity-based support group that brings together young adults with cancer to just hang out.
Follow Mike Lang on Twitter: @mikeylang