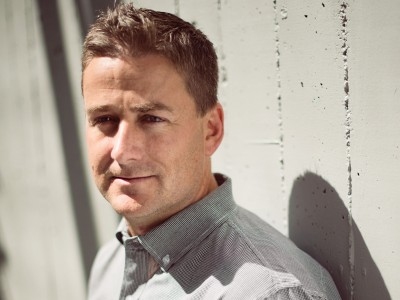 Job Title: Restaurant and Club Owner
Age: 38
A little more than 20 years ago, P. J. L'Heureux didn't own a trendy nightclub or a cool Irish pub. He wasn't yet booking Russell Peters or Lady Gaga at his Red Mile bar. It was just L'Heureux, two turntables and a microphone and a knack for selling a hot ticket to a great party.
"The first one we did, my parents put $2,000 down for a deposit. They were freaking out," says L'Heureux, recalling a Forest Heights community hall party he put together in high school. "They were there at the door and we had the lineup down the block. It went well, and we just kept going from there."
Once he was of legal drinking age, the DJ got into concert and club promotion to get himself gigs. But Calgary's scene was tough for hip-hop DJs, even for a Stylus Awards Western DJ of the Year winner. So he paired up with current Broken Plate restaurateurs Nick and Vic Alefantis and put a $70,000 sound and lighting system and DJ booth inside of their Gulf Canada Square restaurant, Capital.
"That's where it all started. I was 21 or 22 and basically opening a club. They didn't know what they were doing on the club side, and I had no idea on the restaurant side," says L'Heureux. "And the rest is history."
L'Heureux opened the Cherry Lounge with the Alefantis brothers, eventually building it into such a success that he bought them out. L'Heureux would move on to open Tequila Nightclub on 17th Avenue S.W. in 2003. He paid off the initial investment of $650,000 within 12 months. Next came the first of three Jamesons Irish pubs in 2004, Habitat Living Sound dance club and St. James Corner pub in 2010 and Craft Beer Market and Commonwealth Bar & Stage in 2011.
This busy bar owner melds his business interests with philanthropy, whether it is frying up grilled cheese sandwiches for sick kids at Ronald McDonald House, buying Christmas dinner for The Society of Saint Vincent de Paul's working poor (along with a $10,000 donation) or throwing a Canada Day Beer Festival at Craft to support Kids Cancer Care.
And it's always personal. A love for music led him into DJing and concert promotion, while a later love for craft beer turned into the Craft Beer Market.
"You do it to make money, but there's also a love for music and making people happy," says L'Heureux.