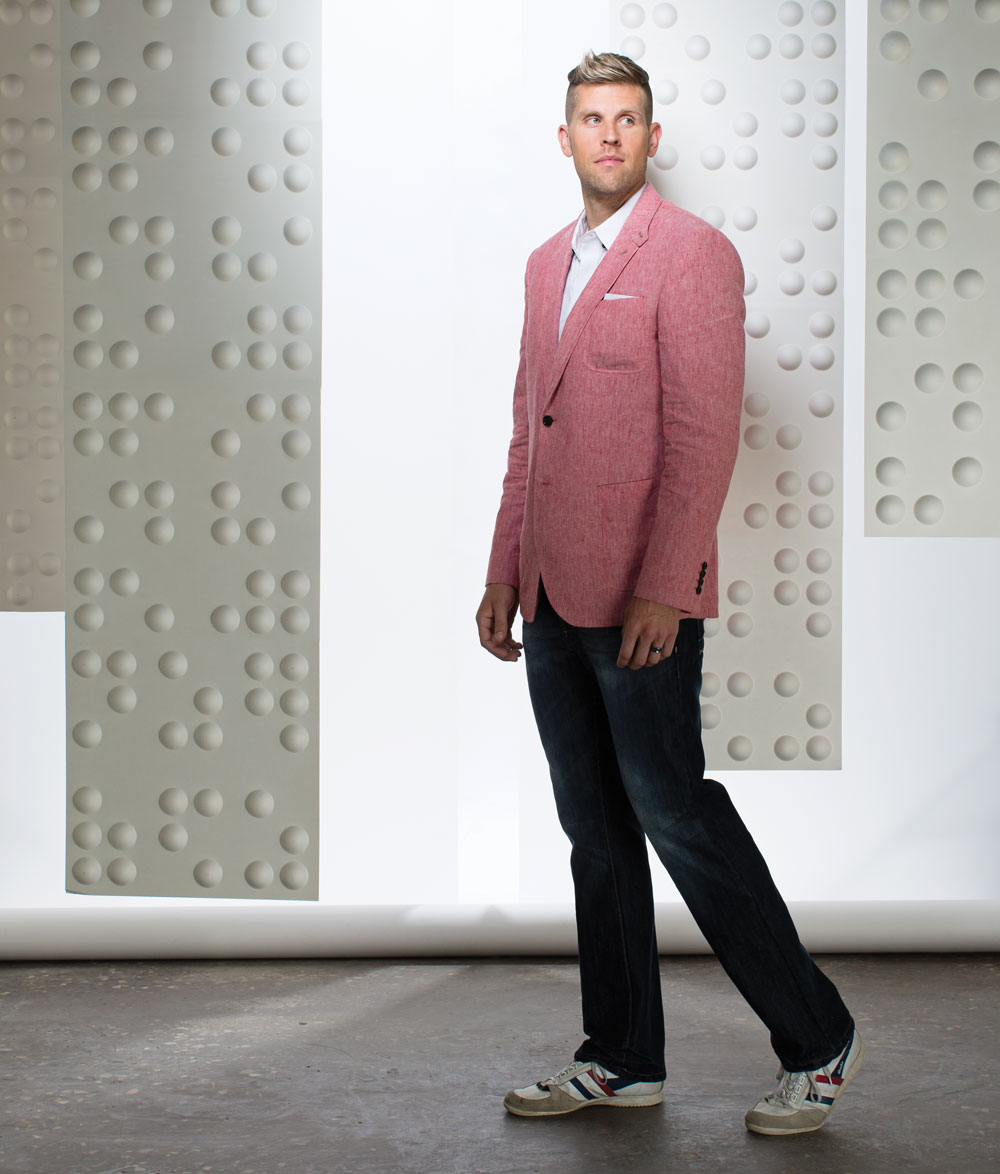 Age: 33
Job title: Founder, Nobal Technologies; Co-Founder  AcceleratorYYC
Why he's a 2014 Top 40:
By co-founding AcceleratorYYC, the city's first co-work space dedicated to mentoring local tech entrepreneurs, Pieter Boekhoff is growing Calgary as a technology hub. In addition to helping more than 150 local tech start-ups, he also launched his own successful start-up and has been recognized as one of Alberta's Top 20 Entrepreneurs by the Globe and Mail.
Calgary might be an oil and gas city right now, but Pieter Boekhoff wants it to become a competitive tech hub that rivals Silicon Valley. And he's on his way to making that happen.
In 2011, when he was working from home and beginning his career as a tech entrepreneur, Boekhoff realized Calgary's support system for tech start-ups was almost nonexistent. "There wasn't a communal space to rent, you'd never see the same people at meet-ups and there was no sense of community," he says.
Boekhoff has contributed to fixing that. The result is AcceleratorYYC, a co-working space that was the first of its kind in the city. It was the first to focus specifically on technology start-ups, offering help with investments, mentorship and workshops.
In just over three years, Boekhoff has collaborated with more than 150 local tech start-ups, and these start-ups have raised a total of more than $4 million in investment. "We focus on building a collaborative community and support that community with meaningful programs," says Boekhoff.
The group is also helping shape future start-ups by getting the next generation interested and invested in the technology world. AcceleratorYYC partnered with Startup Edmonton to bring Students to Startups to Calgary, a program that inspires students ages 16 to 29 to develop entrepreneurial talent and transform ideas into start-ups. "These kids will be the next 'us.' We're enhancing the talent and working to diversify the economy," says Boekhoff. 
As the founder of Nobal, a start-up that sells an interactive, wall-mounted mirror known as the iMirror, Boekhoff is a tech innovator, as well. The iMirror is a multi-touch screen that allows the user to shop, check e-mail or update social media while using the mirror. The plan is to have these interactive mirrors in hotels throughout Las Vegas within the next year. "It acts as a virtual concierge in the room," says Boekhoff.
Boekhoff doesn't just use technology to advance the business world. He's also using it to help give back to the community. In addition to volunteering with the Inglewood BRZ and participating in the Kidney March, he has merged the tech world with the charitable world through the Charity App Challenge he co-founded with two others. The Challenge helps charities raise money and develop market solutions through developer hack-a-thons. 
"Being an entrepreneur is difficult, but it's given me the chance to give back really early in my career," says Boekhoff. "If you risk it all, you can be really proud of what you've done." –Karin Olafson