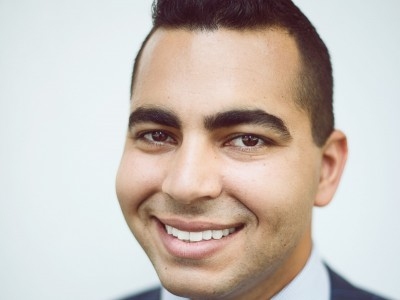 Job Title: President and CEO, Daroil Energy Ltd.
Age: 29
Die-hard Flames fan Ranny Shibley can only dream of brokering a multi-million-dollar free-agent deal for his hometown hockey team. But, as president of Daroil Energy Ltd., he's had the thrill of negotiating a deal worth more than twice the Flames' $66-million budget.
"A Korean businessman had a group of investors who wanted to break into the Canadian oil and gas market, but nobody had time to talk to him," says Shibley. Although his company doesn't tend to broker deals, helping a Korean energy company purchase an oilfield in Maxhamish, B.C., was a $152-million opportunity too good to pass up. "It was during the recession in 2008, so we thought we'd take a shot in the dark."
Closing that deal in 2010 was a particularly pivotal moment for Shibley, who took the reigns of Daroil from his older brother at only 23 years old. Buying and selling oil properties to make a profit – essentially flipping an oil-producing property, like you might flip a house – wasn't easy back then with industry vets more than twice his age.
"One of the biggest hurdles for me was getting people to take me seriously as a president," Shibley says.
It's hard to imagine he has that problem anymore. His cautious approach kept him out of the buying wars during the pre-2008 market bubble, so, when the economy crashed, his six-person company was able to pounce. He bought 13 unprofitable wells by Basset Lake in northwestern Alberta, made them profitable by reversing the flow of a pipeline from north to south and sold them at triple his original investment.
Since Shibley took over, Daroil's production has grown by a factor of 15 and he's pulling in 10 times the cash he started with in 2006. He's also done his best to give back, founding the Hayati Children's Foundation of Alberta in 2007, a registered charity that's raised more than $180,000 for food, clothing and educational tools for orphanages in Mexico and the Dominican Republic.
And, like any aspiring NHL general manager, he says continued success is all about managing risk and reward.
"When I was a kid, my dad told me, 'If you're not a gambler you shouldn't be in oil and gas, because you never know what'll happen,'" Shibley says.