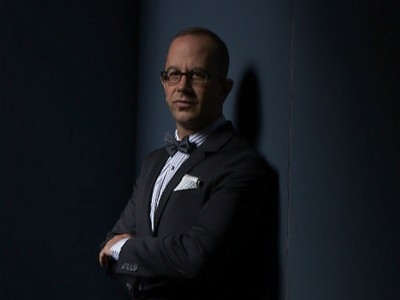 Job Title: CEO and Founder, Canadian Cloud Council
Age: 39
Robert Hart's career as an entrepreneur over the past three years perfectly illustrates just how quickly the technology industry moves. He founded, launched and sold one company, the Politburo, in about seven months, created a think tank, the Canadian Cloud Council – which has the ear of federal government – and launched a third firm in July, called Boast Media.
It all sounds a bit frantic, but there is a theme to all Hart's activity: cloud computing. Hart is all about the cloud.
You could be forgiven for thinking the cloud is simply a place where your e-mail or digital music is stored, but Hart explains that it is much, much more important than that. "The cloud is simply a mechanism to accelerate innovation," says Hart. "If you look at a large organization like Facebook, all of their software is hosted on cloud computing infrastructure, and that eco-system is creating a lot of economic value."
Hart points out that Canada doesn't have similar cloud infrastructure to the U.S. or the United Kingdom, so our companies are forced to use U.S. infrastructure, which is a loss, both for the Canadian economy and for national innovation down the road. Hart is looking to change that with his think tank, the Canadian Cloud Council, a not-for-profit dedicated to pushing government and industry to build cloud infrastructure. The council is about 75 people strong and funded by the federal government, corporate members and sponsors.
Hart has made solid progress with the council in just two years, meeting with Treasury Board chair Tony Clement in the past year and partnering with the federal and Alberta governments to create a cloud strategy for Canada. Hart expects the federal government to follow the lead of the United Kingdom and invest in an open cloud ecosystem as part of its economic action plan. It would take money now, but that will have significant yields down the road, Hart says.
"Canada is typically viewed as building interesting, innovative technology but is not very good at commercializing it," he says. "They call it the innovation gap, and I think that cloud computing can very effectively fill the innovation gap in Canada."
3 Things About Robert Hart
Robert Hart founded the Canadian Cloud

Council, which is a

national association of policy makers and

industry advocates

pushing for the federal government to improve Canada's cloud computing infrastructure.

Hart is organizing

a cloud computing conference in Banff

next April, which will be the "biggest thing ever in Canadian tech."
After this story was completed, Hart moved to Edmonton and joined cloud computing company Nebula as managing director, Canada.
Follow Robert Hart on Twitter: @glengarry_hart