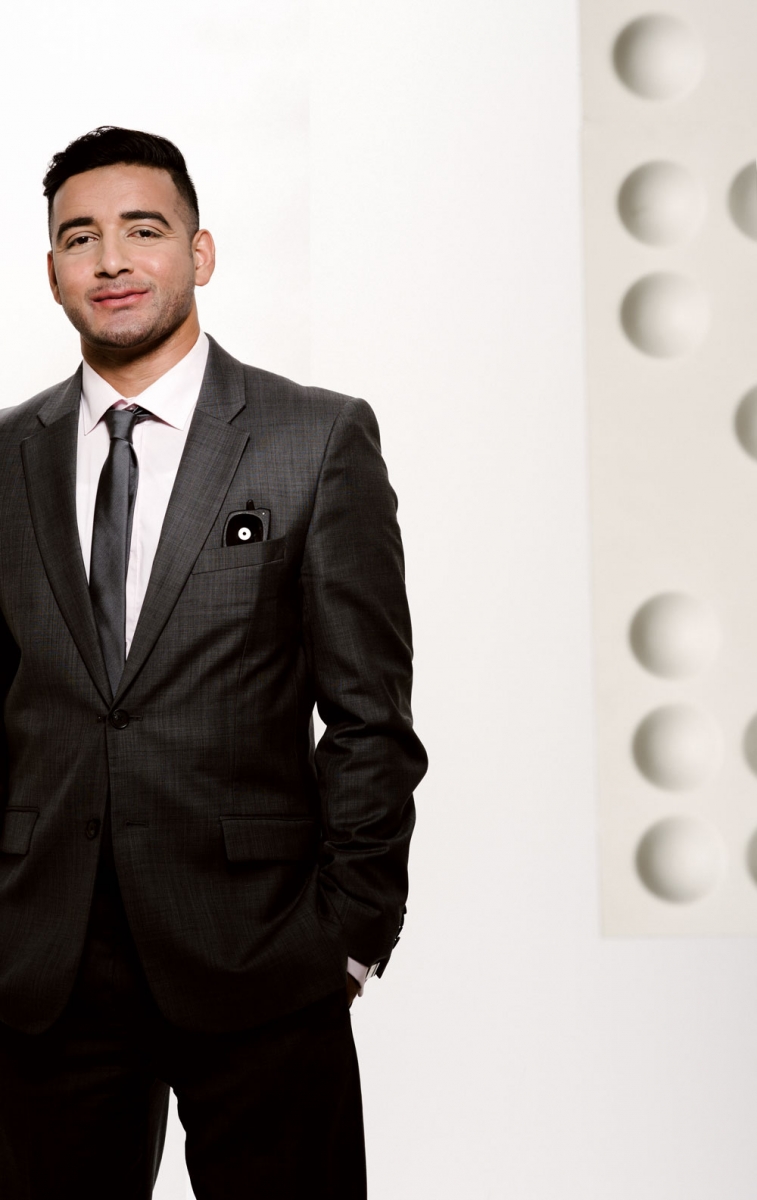 Age: 33
Job title: Co-Founder and Executive Director, Kleos Microfinance Group; Supervisor, Calgary Bridge Foundation for Youth
Why he's a 2014 Top 40:
Sarosh Rizvi's NGO is demonstrating a new approach to microfinancing and showing a little goes a long way in the fight against global poverty.
When asked what stood out when he first visited Uganda in 2012, Sarosh Rizvi draws a blank. "I've always been a person who tries to focus on the similarities," Rizvi says. "Even though I was sitting in a hut with no electricity and running water, you could see so many similarities between us in terms of their motivations."
After studying poli-sci at the University of Calgary, Rizvi travelled throughout South America, gathering seeds for what would become the Kleos Microfinance Group (Kleos MFG). He co-founded Kleos MFG shortly after his 30th birthday.
"That [milestone] was the spark for me. I wasn't expecting turning 30 to bother me, but it did quite a bit," Rizvi says. "Nobody wants to be a 30-year-old slacker."
Rizvi and his long-time friend, Jared Wolk, launched Kleos's first official endeavour, Project Gulu, in 2012. They pulled together $4,000 through charitable events and personal donations and dispersed 61 microloans (most of them less than $100) to mostly female recipients in the city of Gulu, northern Uganda, and villages in the area.
Rizvi says Kleos MFG breaks the banking rules. "[We're] lending to people considered by local banks and international development agencies as people you don't lend to because they are high risk," he says. But the group must have done something right: Kleos borrowers have maintained a repayment rate of 97 per cent – and each repaid loan is cycled directly into new loans to help more people.
Three years on, Kleos is run by a five-member volunteer board in Calgary, plus a number of additional volunteers who help organize the group's annual fundraiser. Kleos has now given out more than $10,000 and has funded hundreds of loans in northern Uganda. Earlier this year, the group opened a satellite office in Gulu. The Gulu operation is responsible for deciding its own directives, with Kleos in Canada providing guidance.
"What I didn't want to do is be over here dictating what a community on the other side of the world needs," Rizvi says. 
On this side of the world, Rizvi works as supervisor of the In School Settlement Program with the Calgary Bridge Foundation for Youth (CBFY). He works primarily out of Crescent Heights High School, helping newcomer students and their families adjust to life in Canada. 
He also volunteers as the editor for the prairie region at HipHopCanada.com and was the managing director of Calgary's monthly hip hop showcase, 10at10, until this past September. Between his work with CBFY, his volunteer commitments with Kleos and his work in the hip hop scene, Rizvi no longer has to worry that someone might accuse him of being a 30-year-old slacker. –Sean Young