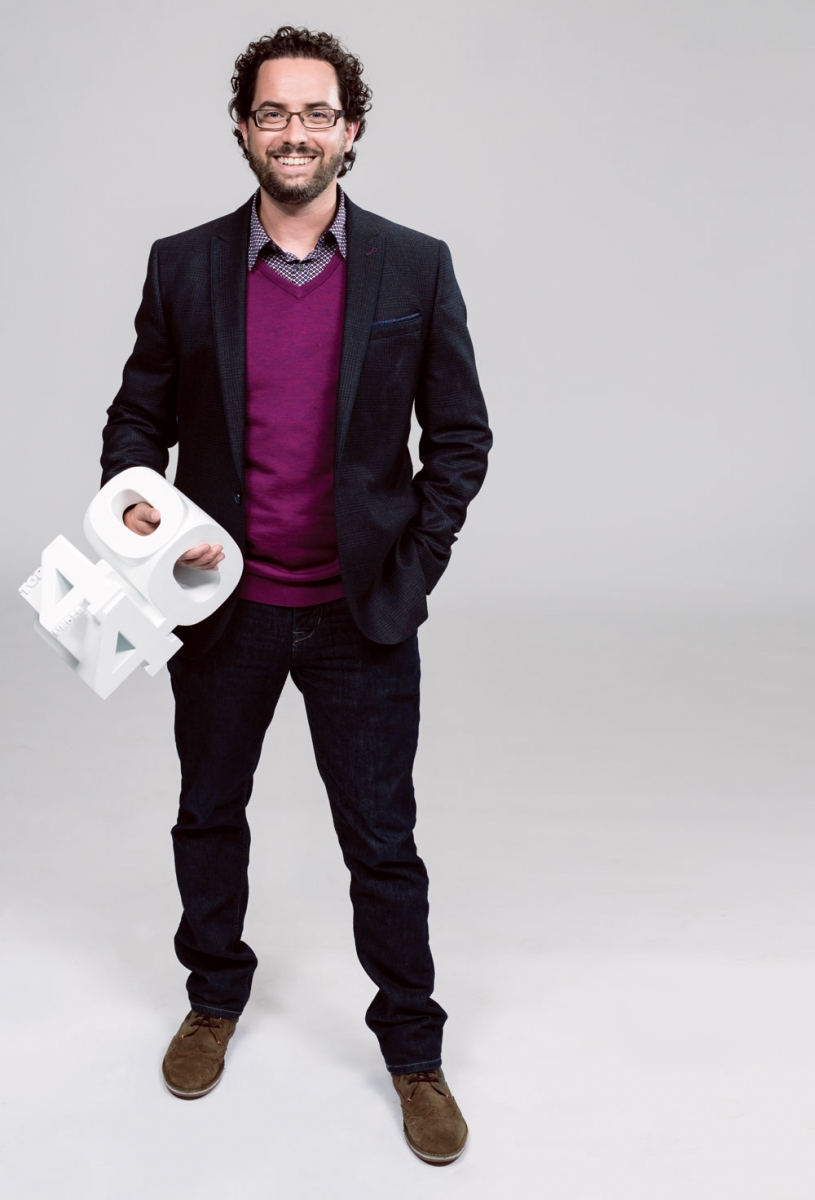 Job title: Vice-President, Finance and CFO, Pembina Pipeline Corp.
Why he's a 2015 Top 40:
Since starting with Pembina Pipeline Corp. in 2010, Scott Burrows has helped grow the company from $5 billion to $17 billion in annual revenues. He also helped raise $1.9 million for the United Way and tens of thousands for Kids Up Front.
As the vice-president of finance and chief financial officer of one of Calgary's most visible large pipeline companies, Scott Burrows, 35, is at the apex of his career while many of his peers are still trying to figure out what to do with their lives.
Burrows acknowledges it would have been a challenge for him to get his current job as CFO had he not already worked with anyone at Pembina. He credits a 13-year, close working relationship with his success at a relatively young age.
Today, Burrows oversees all aspects of the company's financial operations. During his time with Pembina, the company has grown in enterprise value from $5 billion in 2010 to $17 billion today. It's a feat Burrows is credited with helping to achieve by working as part of the team that developed $3.9 billion in acquisitions and raised $4.1 billion in capital markets through debt and common and preferred share offerings.
Burrows' financial strategy for Pembina has helped the company maintain a stable footing in a volatile energy market, permitting shareholders to earn a 45-per cent return on investment since 2013. Unlike many in the industry, not one of Pembina's approximately 1,250 employees has been laid off due to the recent economic downturn, a well-deserved point of pride for Burrows.
But Burrows is most proud of his work in the non-profit sector. As a member of the board of directors of Kids Up Front Calgary, Burrows has provided his expertise in financial and strategic planning since 2011, helping the organization donate 377,951 tickets, valued at $13 million, to local kids and families for events such as Calgary Flames and Stampeders games, as well as local concerts and plays over the last four years.
Burrows brought in almost half of the total $72,000 raised at a 2015 gala. And, as an account representative for the United Way of Calgary and Area, Burrows convinces Calgary-based CEOs and others to raise funds and run campaigns through their companies on behalf of the charity. United Way awarded Pembina a Quantum Leap award for the growth realized in campaign fundraising from 2013 to 2014, during which Burrows, along with others on a small Pembina team, raised $1.9 million.
Modest about his skill and accomplishments, Burrows is quick to credit the teams he works with as well as his family. "I wouldn't be here without the amazing support of my wife and my kids," he says. – Jay Winans