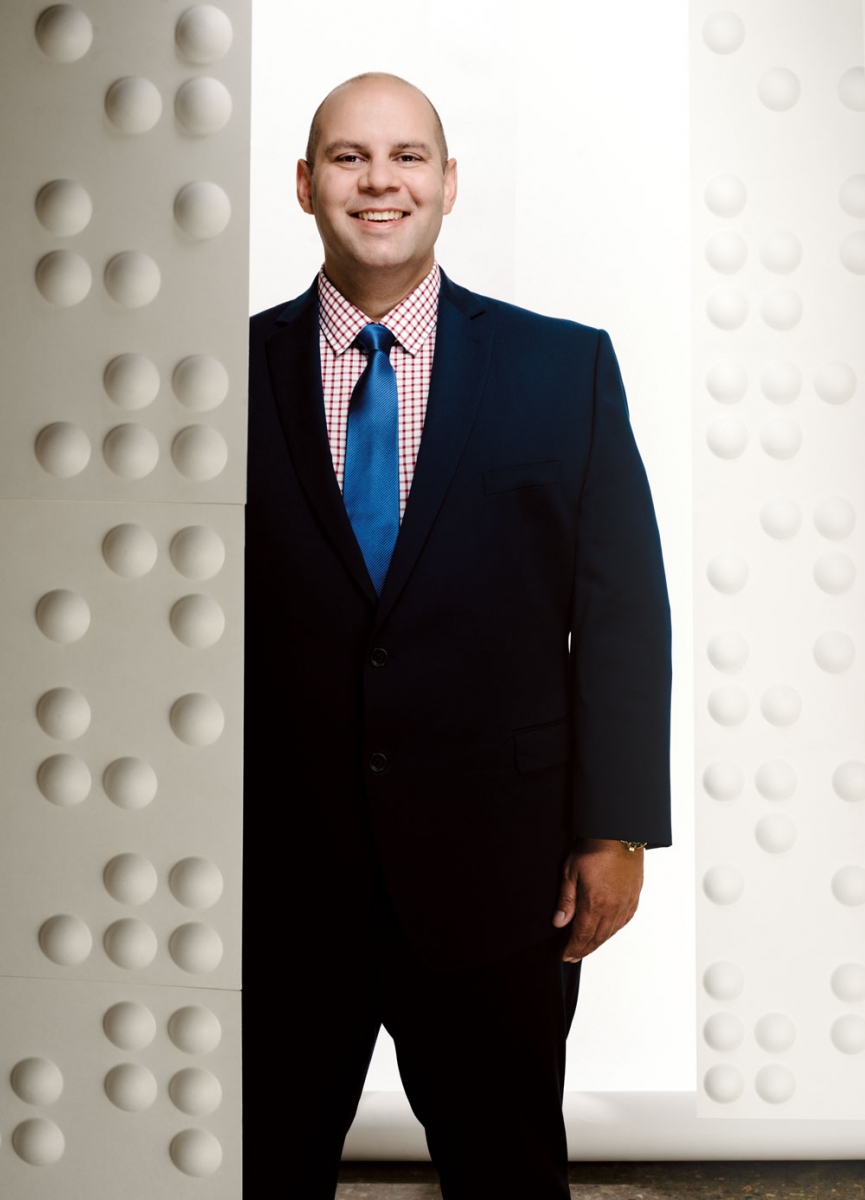 Age: 36
Job title: President and CEO, Hope Street Real Estate Corp.
Why he's a 2014 Top 40:
Since 2005, Shamon Kureshi has turned his family's holdings of 20 rental properties into the city's largest property management firm, with $15.7 million in revenues last year and more than 30 employees. Last year, Kureshi gave $100,000 to establish the Kureshi Foundation to help immigrants and international students with educational grants.
For as long as Shamon Kureshi can remember, working in the rental housing business has been "a way of life." 
The only child of immigrant parents, Kureshi learned about landlord-tenant relations from his father, a geologist who built homes on the side. 
"When I was a kid, I remember driving around with my father as he did the rounds, whether it was collecting rent or fixing leaky pipes," he says. "He was a very hands-on landlord … most of our tenants from the '80s and '90s say my dad was the best landlord they'd ever had."
After his father passed away suddenly in 2003, Kureshi set aside plans to go to law school and took responsibility for his family's 20 properties, mostly small homes and apartments in working-class neighbourhoods including Ogden, Bowness, Pineridge, Albert Park and Forest Lawn.
But Kureshi also saw the potential to expand the business into property management for rental units, particularly high-end real estate. He founded Hope Street in 2005 with a cellphone, a truck and a plan: to combine his father's caring and attentive approach "with the agenda and mindset of a modern business executive." 
Today, Hope Street is the largest property management firm in Calgary, boasting $15.7 million in revenues in 2013. The company employs more than 30 people and manages more than 800 properties, translating to roughly 2,000 units, ranging from inner-city homes to sprawling riverside mansions.
Going beyond screening tenants and collecting monthly rent cheques, Hope Street has developed a reputation for efficient, personalized service, making it the go-to property management company for oil executives, sports stars and other prominent Calgarians. 
"Our clients expect a high degree of service, and we make sure we can deliver," Kureshi says. "If a pipe bursts in your house at 2 a.m., I can have 25 people at your door within the hour."
That dedication was tested in the aftermath of the June 2013 flood. Kureshi and his team were on call 24/7 for two weeks, clearing mud out of basements, arranging alternative accommodations for tenants and negotiating with insurance claims adjusters.
Their hard work has been rewarded. In 2014, Hope Street was named Property Management Firm of the Year by Canadian Real Estate Magazine's Readers' Choice Awards, and Maintenance Department of the Year by the Calgary Residential Rental Association. –Greg Beneteau