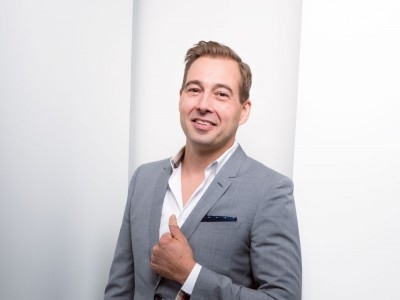 Job Title: Co-founder and Principal, Rectangle Design Inc.
Age: 38
It may not seem like an obvious path from full-time journeyman plumber in Forest Lawn to designer bringing modern architectural principles to inner-city homes in Calgary, but that doesn't bother Shane Rennie.
"Growing up, my father owned a small plumbing company and he was very much a hardworking, blue-collar type of fella, and we were expected to go and help on the weekends and after school," says Rennie. After high school, Rennie joined the family business and worked in commercial construction for years until he saw some cool design on a trip to Vancouver. "I came back to Calgary, registered in SAIT's architectural technology program the next day, and I guess the rest is history."
Rennie immersed himself in design, completed SAIT's program, as well as a construction management course, and co-founded Rectangle Design in 2005 in order to design and build minimalist homes in the urban core.
The design sensibility of "less is more" guides most projects. "You could have a 5,000-square-foot home in a subdivision or a 2,000-square-foot home closer to the city and have those 2,000 square [feet] really well thought out with better-quality finishes," Rennie says. "I think that's the way the world is going."
Not everyone can afford to live in the core, and Rennie is careful not to bash the suburbs, but he says home building in the city is changing. "Now that we're a major metropolis, I think we all have to understand that we can't just go about things the way we've been doing it for years," he says, adding he's happy to see more architectural options for Calgarians and is thrilled to help build some of them.
Rectangle Design juggles more than 25 projects a year with a crew of 13 employees and has grown every year, doubling its sales annually. Rennie also mentors high school students and recently got involved with HEROS Hockey, mentoring high school students from Forest Lawn, the neighbourhood where he grew up. "I think being around those kids is kind of selfish. You feel better about yourself when you're giving back." And, while he's encouraging the kids to keep all their paths open, he puts in a couple of plugs for design too.
3 Things About Shane Rennie
Shane Rennie's com

pany, Rectangle Design, was named Calgary's Design-Builder of the Year 2012 by HomeStars, a peer review site for homebuilders and contractors.
Rennie donates design and construction services to the Children's Cottage Society.
Rennie and his wife, Nilo, whose family fled Afghanistan in the 1970s, support the

Canadian Afghan

Association of Calgary.