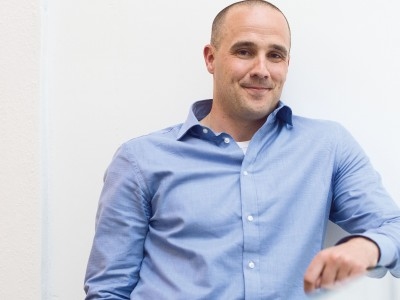 Job Title: Associate Professor, Faculty of Kinesiology and Schulich School of Engineering, University of Calgary; Chief Science Officer, Lubris
Age: 34
Tannin Schmidt's time spent in the classroom is leading to real-world solutions to complicated medical problems.
"My passion is definitely academia," says Schmidt. "I stumbled into biotech. I've been very fortunate because there's a culture change in academia where people are asking what your research is actually going to do, and we're doing it."
The University of Calgary associate professor has co-invented four patents and is chief science officer of Lubris, a successful biotech company. Thanks to a partnership with a European pharmaceutical company and other investors, Lubris is developing therapeutic drops to treat dry-eye syndrome – a common affliction where the eyes have abnormal production of tears to coat the lens – with clinical trials scheduled to start in 2013.
"I was an avid athlete and always had interest in sports injuries, so I went to graduate school in bioengineering," says Schmidt. While studying knees and cartilage in San Diego, Schmidt became familiar with lubricin, a protein involved in lubricating joints. In 2006, a conversation with his roommate and another doctor led to the realization that the same protein may well also exist on the eye, making it a unique discovery.
Once they were issued the patent for use of lubricin in the eye they began product development. That news was picked up by Market Watch, part of the "Wall Street Journal", and led them to join forces with Lubris, the company holding the patent on using lubricin in the knee. "From there, things exploded," says Schmidt.
Lubris has a current estimated valuation of $12 million and is now using the protein to create potential biotherapeutic treatments for osteoarthritis, dry mouth, surgical adhesions and more.
Back in the classroom, Schmidt was given early joint tenure at age 33 in the U of C's Faculties of Kinesiology and Schulich School of Engineering's Centre for Bioengineering Research & Education. He also received the Outstanding Faculty Award from the Roger Jackson Centre for Health & Wellness Research in 2011.
To date, he has received close to $1.2 million in grants.
Still, it's the new discoveries his students make that keep him excited. "When you're in research and you develop a method and other researchers start to use it, it's the greatest form of flattery in science," says Schmidt.