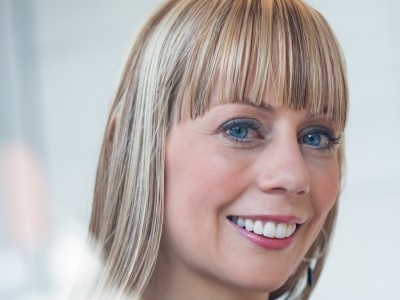 Job Title: Director of People Services, Long View Systems; Calgary Chairperson, Rethink Breast Cancer
Age: 38
When she was 32, Tasha Westerman was told she had HER2+ breast cancer, one of the most aggressive forms of the disease. A few years later, her husband, Ryan, who was also in his 30s, would be re-diagnosed with brain cancer.
Westerman's story is a combination of tragedy and determination to make the most out of a terrible situation. Ryan would pass away in April 2010 and she would win her battle with cancer, have it come back and then win the battle again, all while raising their young son, Talyn.
"I focused on what I could control. I could control how I was going to deal with having cancer," says Westerman. She quickly recognized there wasn't a program in Calgary that could connect her to women her age to help her through the process.
She brought Toronto-based Rethink Breast Cancer to Calgary, serving as local chair of the not-for-profit that brings breast cancer awareness and support to the under-40 crowd. With Westerman leading its Calgary committee, Rethink Breast Cancer's annual BoobyBall has raised more than $174,000 since 2008. Five years ago, she helped create Live, Laugh, Learn, a monthly support night that has helped nearly 400 young women going through breast cancer treatment. And, in April 2012, the group added a child life specialist to its team to help support children struggling with their mothers' diagnoses.
"Some key people fall out of your life," says Westerman. "They think it's better to stay away. Some people you never expected really step up."
Westerman's day job also focuses on making sure support systems are in place. She works in human resources as the director of people services at Long View Systems. In her 10 years at the IT company, Westerman has helped create a leadership development program that has successfully trained 100 internal staff to be better leaders. Under Westerman, Long View's people service team has grown from just her to a team of 33 that supports 1,000 employees in eight
offices across North America.
"There are some things that I wish hadn't happened, but I have committed myself to supporting others impacted by the cancers that have so deeply touched my life," she says. "Today, I am able to create a balance, connecting my family, career and community."
@tashawesterman, TashaEngel.blogspot.com, TashaWesterman.blogspot.com