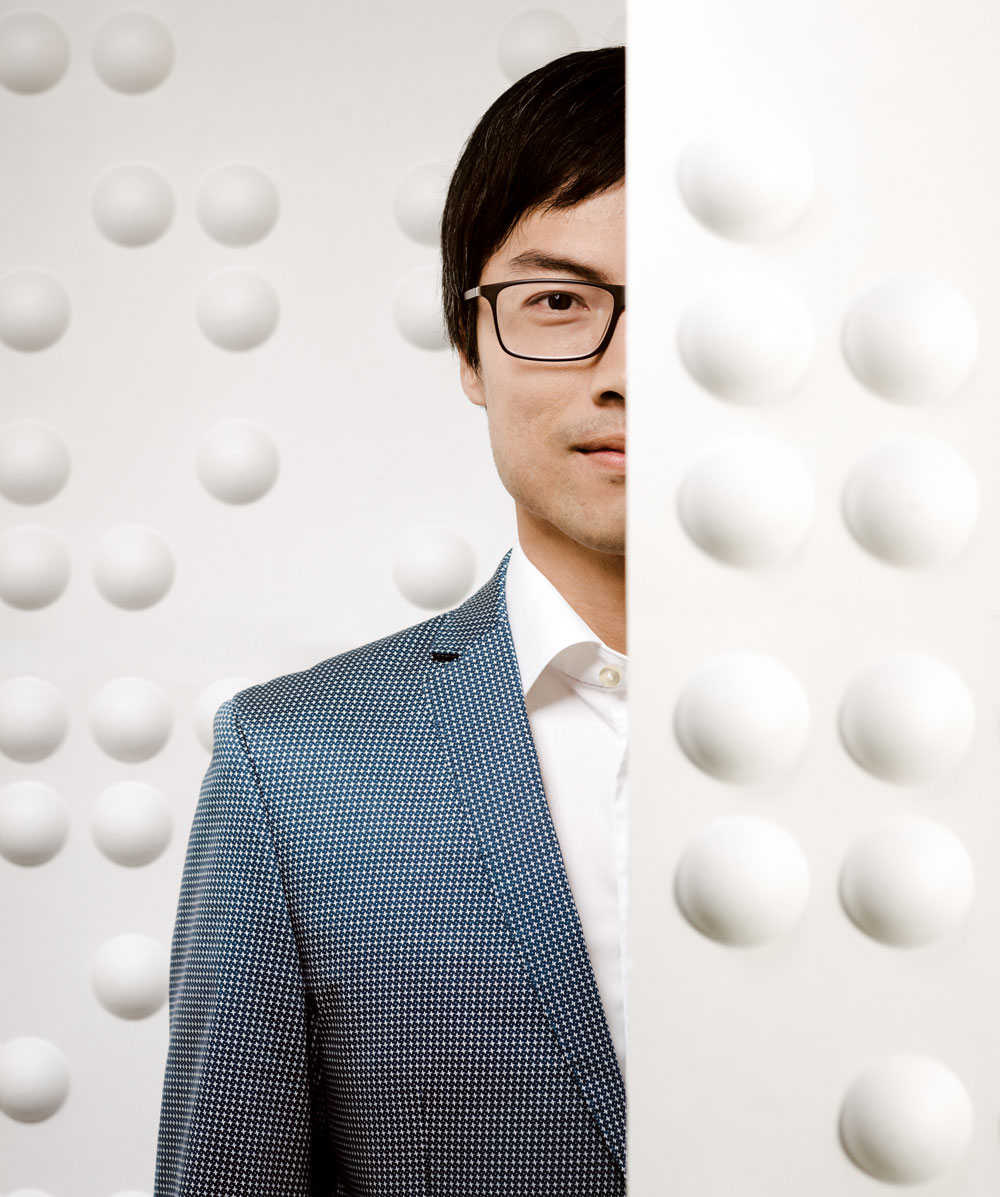 Age: 37
Job title: Periodontist, Thomas Yu Prof Corp.; Amateur Concert Pianist
Why he's a 2014 Top 40:
Thomas Yu is a sought-after amateur concert pianist who also runs his own successful periodontal practice.
Thomas Yu keeps the evidence of his double life on display – standing in the waiting room of his Calgary periodontal practice is a Yamaha digital grand piano. (At home, he plays a Fazioli grand – "The Ferrari of pianos," he says.)
By day, Yu specializes in gum surgery and dental implants. Off the clock, his hands are busy with the work of bringing emotional concertos to life on the piano keys – living proof that building a career in one field doesn't have to mean giving up your passion in another.
"I think a person's duty in life is to create something beautiful for whoever or whatever you believe in. For me, that's music," he says. "There are no standing ovations after a good surgery."
Yu started piano lessons when he was five and made his debut as a soloist with the Regina Symphony Orchestra at 19, realizing around the same time that he was "madly in love with the piano." He went on to earn a master's degree in periodontology from the University of Toronto, often running between his residency at Mount Sinai Hospital and piano lessons at the prestigious Glenn Gould School at the Royal Conservatory of Music. 
Now, he makes daily practice sessions a priority while managing a nine-month surgical waiting list. He sees about 30 patients a day and offers his personal phone number to 75 patients each month who have undergone surgery for status checks outside office hours.
Yu doesn't make his living from music, but it isn't for a lack of talent. He has played on the Carnegie Hall stage and has twice performed Rachmaninoff's Piano Concerto No. 3, one of the most technically challenging pieces in the classical repertoire. He has also taken first place in international piano competitions in Paris, New York, Manchester and Vienna. Still, he always performs pro bono, donating any pay back to his hosts.
"Both musically and professionally, I have gone beyond being where I dreamed I would be," Yu says.
That means it's time for the next dream. Noticing a lack of opportunities for amateur musicians in Canada, Yu is working to launch his own program in Calgary where musicians can meet, learn from each other and find a platform to share the beauty they find in music with a new audience.
"I want to find a way to make classical music accessible to everyone. I want people to crave it again, like they used to," Yu says. "I think we all need it. We have to find a way to bring that to the younger generation." –Madeline Smith