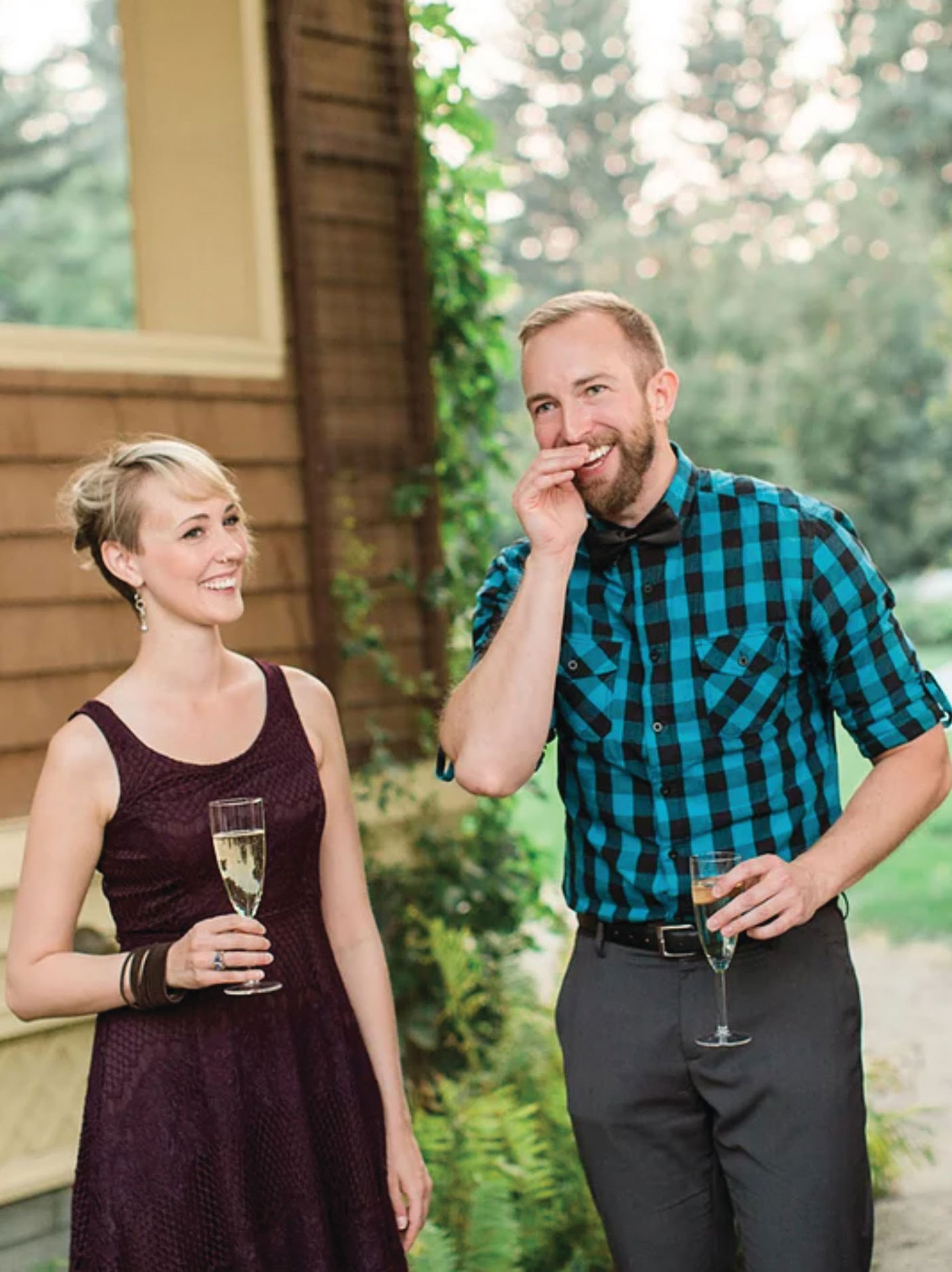 Calgary voice actors Lucas Gilbertson and Carol-Anne Day, are used to performing on the spot. "In voice, there's no rehearsals," Gilbertson says. "You're on, and whatever you do is printed and passed to the public and packaged, and people will judge you based on this extremely fast, momentary, spur-of-the-moment cold read — and it better be good."
Gilbertson and Day, who married last year, were each 14 years old when they began their voice-acting careers. The two worked from 2001 to 2018 for a local production company called Blue Water Studios, and lent their voices to video games including Mega Man X and Japanese animated shows Dragon Ball and Gundam.
Being a voice actor in your teens isn't all fun and games, though. Day recalls a time where she had to skip half a day of school for three months to record around 70 hours of dialogue for a 2004 video game called Inuyasha: The Secret of the Cursed Mask.
"I passed all my provincials and I did graduate, and that was great, but I actually got kicked out of school because of Inuyasha," Day says.
Calgary tends to fly under the radar when it comes to voice-acting opportunities, compared to cities like Vancouver or Los Angeles, but even so, the couple sees a future for the industry here. To create more opportunities for local performers, they formed their own production company, the Hermit Collective. They also continue to lend their own voices to independent video games and other projects through the Hermit Collective.
"I know what a positive force this was in my life and would love the chance to offer that positivity to other people," Gilbertson says. "It was the most important thing going for me, for both of us, because who doesn't want to be a kid helping to create the video games and TV shows that you watch?"