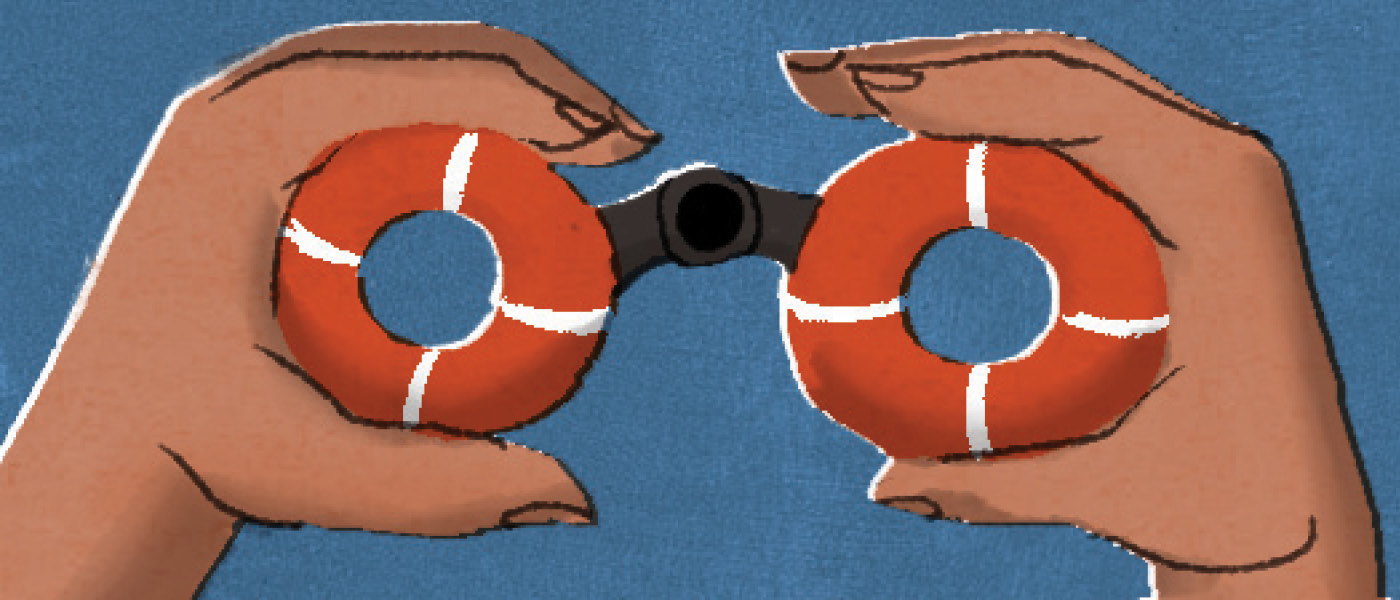 A few years ago, on a Saturday night in April, local engineer Russ Forrester was enjoying a folk concert at the Bow Valley Music Club. Sometime after 10 p.m., he answered a call from the Calgary Police Service (CPS), and immediately left the concert with a head full of details about a missing person.
Forrester is the assets director for the Calgary Search and Rescue Association (CALSARA). It's a volunteer gig defined by duties that have, many times over the past decade, disrupted his sleep, dinner parties and other engagements — few of which have mattered more to Forrester than helping strangers out of potentially precarious situations.
While CALSARA volunteers don't undergo fitness testing or training, it is often a physically demanding gig. "Many of our 100 or so volunteers are outdoorsy types, backcountry skiers and mountain climbers," says Forrester. "But that's not me." In addition to helping people, he wanted to put his engineering skills to altruistic use and currently manages the organization's mechanical resources.
That night in April, an elderly man with Alzheimer's had wandered away from his family home in Tuscany. Bordered by Crowchild and Stoney Trails, and the Bow River to the south, the northwest Calgary neighbourhood is a fairly hazardous place for a confused person to wander alone, particularly in sub-zero darkness.
As is protocol, once the CPS determined that they needed more boots on the ground to help locate the man, they tasked CALSARA — a government agency-activated organization — with supporting their efforts. That night, says Forrester, "30 of us showed up and split into five teams, mainly on bicycles and on foot because of the pathways and the river valley."
Forrester's particular job that evening was to drive volunteers to their various meeting points. On one such trip, he and his passenger noticed a flash of movement between two houses on a street that had already been combed by crews, including CPS.
"It happens like that sometimes — a bit of movement at the right time, and you spot something that's been right under our noses," says Forrester.
Indeed, while volunteers undergo training to help them understand how a missing person might behave (for instance, an injured hiker will call for help whereas lost children may assume they're in trouble and hide), an individual with
dementia, in particular, is highly unpredictable.
In this case, the man didn't seem to recognize his own name being called or understand that people were looking for him. Two kilometres from his own address, he was, in his mind, simply waiting for his family to return from church. "This gentleman's first language was Russian and, though he'd lived in Calgary for decades, his English language skills were leaving him and he was very confused," says Forrester. And it was cold outside.
Forrester and his fellow volunteer managed to keep the man calm until police and ambulance arrived. It was, happily, a fairly non-dramatic finale to a potentially traumatic scene. "Sometimes such individuals are found deceased because they don't realize they're suffering from exposure — we try to prepare ourselves for that sad result," says Forrester. More often, however, people are safely returned to their loved ones. "That night was really gratifying," he says. "It's what we train for and why we commit to the organization."
For information on how to volunteer with CALSARA visit calsara.com
From the Urban Survival Guide in Avenue Calgary's January 2019 issue.