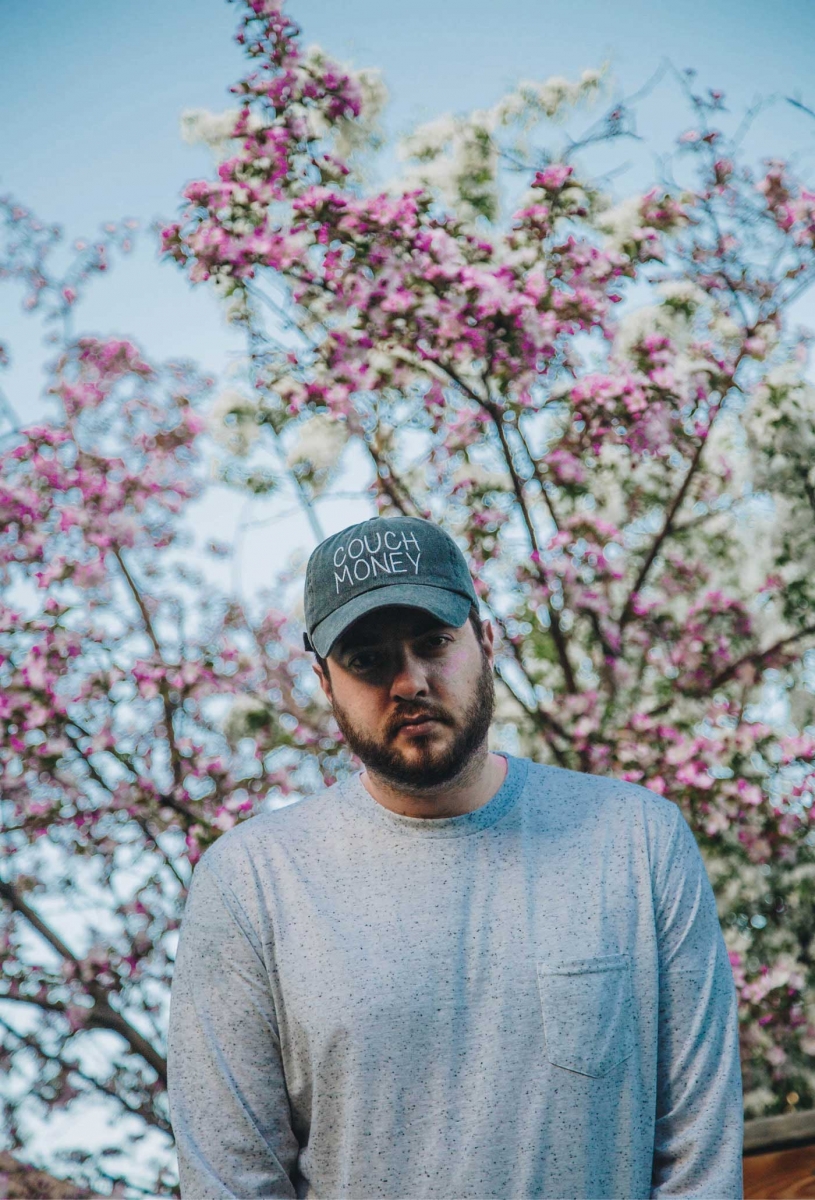 Daniel Bennett, better known by his stage name Transit22, has been a part of the Calgary hip-hop scene for almost a decade. He was even a finalist for the city's poet laureate position in 2012. As an independent artist, coming up with the money to produce his music has always been a struggle — his debut album was even titled "Insufficient Funds." But Bennett's latest album, Dark Day // Good Morning, marked the first time in his career he didn't have to worry about how to pay to make an album.
In May of 2018, Bennett started a Kickstarter campaign with a $6,000 goal, and ended up raising $15,489. "I was blown away," he says. "I took the whole experience really seriously. I made a point of reaching out to fans and talking to them. Not just a generic copied-and-pasted message — I tried to personalize it. It helped me raise funds, but also connect with people."
When Bennett tours across Canada and the United States, he finds himself spending hours after each show at his merchandise table talking to fans. "The common thing fans always ask when I'm talking to them is: 'How can I support you?'" he says. And since his fans have always been supportive of him during the course of his career, it made sense to turn to them for this record. "I don't have $15,000 to spend on a record or a record label to give me that money," he says. "Here, the fans act like the record label."
Bennett isn't the only Calgary musician to use the crowdfunding website to fund their musical projects. Perhaps the first Calgary band to successfully do so, medieval-rockers the Outlaws of Ravenhurst, raised $2,847 back in 2011 to create their debut album Book I.
Dan D'Agostino, the Outlaws' bassist, says raising the funds themselves had a unique appeal. "I had seen different crowdfunding projects before, so it seemed like an interesting opportunity," he says. "We wanted it to be a fun way to get that initial investment and have something to build on from there."
D'Agostino mentions how difficult it was to ask friends, family and fans for money, however. "I remember posting the Kickstarter in a bunch of Facebook groups, and it made me feel a bit cheap," he says, a sentiment Bennet shares. Despite this, both were overwhelmed by the support they received; Bennett had a fan from Toronto donate $2,600 toward his album. He was shocked that someone believed in his project as much as he did, and was willing to put that much money toward it.
As of the time this story was written, Dark Day // Good Morning is the second-most-funded music project by a Calgary artist ever. As crowdfunding becomes more popular for artists, Bennett says it's important that artists keep in mind the people providing the funding.
"These are your core supporters, so you need to give the proper time to connect with them," says Bennett. "It was a humbling experience, but it was also really encouraging because people were telling me why what I do was worth their money and why they believe in supporting me so I can continue to make music that has an impact."