Hope, Love, Peace, Healing, Generosity, Purpose, Harmony, 2008, Jason de Haan, crystal specimens, speakers, cinderblocks, amplifier, Sony Discman, approximately 244 centimetres in diameter. Located at Esker Foundation Contemporary Art Gallery (444, 1011 9 Ave. S.E.) until August 27.
The artwork
Eight bowls of mesmerizing crystals circle around a vintage sound system. Each cluster is a crystal collector's dream – a treasury of forms, textures and colours. They are carefully nestled in speakers that are lifted up on cinder blocks and wired to a central amplifier.
According to the artist, Jason de Haan, the individual crystals reverberate at various frequencies, amplifying the sound (like an early radio receiver). If crystals do have healing powers, they would be augmented. As an artist, de Haan makes room for questions about human perception of time and our understanding of being in the world. This sculpture is sassy and strangely satisfying, situated somewhere between a refreshingly quirky junior high science project and a proposal for an experiential, experimental dip into New Age urban shamanism.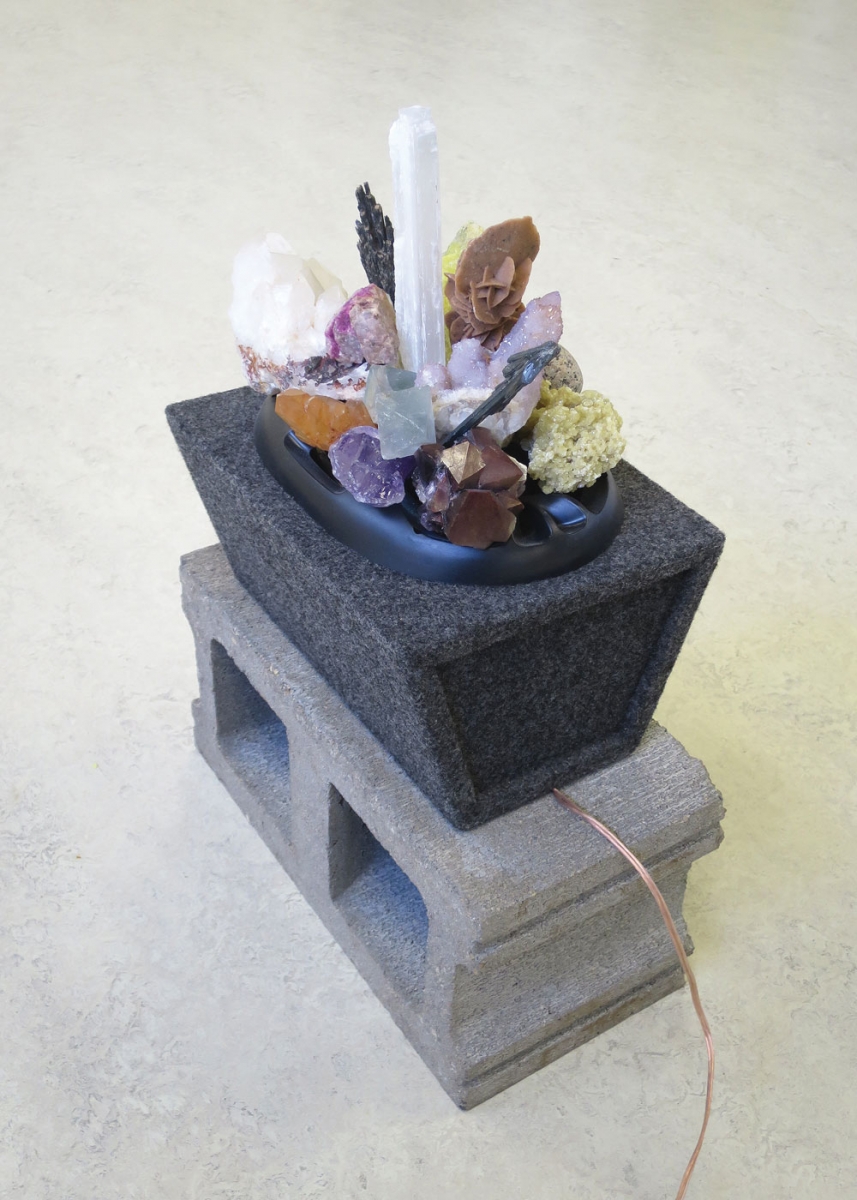 The artist
Jason de Haan is a multidisciplinary artist who graduated with a BFA from the Alberta College of Art + Design in 2006 and an MFA from Bard College in New York State in 2015. This work was shown in galleries in eastern Canada, the U.S. and Europe before being presented in his hometown at the Glenbow Museum in 2014. It is currently on display at the Esker Foundation Contemporary Art Gallery in a solo exhibition that showcases work he has done in the past decade.