More than 25 years ago, photographers Brian Harder and Trudie Lee were featured on the cover of Avenue magazine's November 1996 issue for a story about their unique live-work home. In 1994, the couple had purchased a 1957 building in the community of Sunalta that had previously been used as a welding shop. They converted the industrial space into a comfortable residence with a photography studio in the back and lived there happily for the next 11 years.
Harder and Lee eventually moved out and rented the space after their twins were born. For the next 17 years, the space was leased to commercial clients. But, when the last tenant passed away in April 2021, Harder and Lee had a decision to make. With Calgary's downturn in commercial leasing, the city was allowing for residential zoning in the area, so the couple decided to renovate again.
While another development permit was not required, they went through various permitting processes. As a result, they are now able to lease the space as residential, commercial or both. "This speaks to the new age of working," says Lee. "People are looking for ways to work at home, but still keep that professionalism."
The couple's goal with renovation 2.0 was to create an executive-class living space appealing to working professionals. After years of leasing the space, however, the building was in serious need of attention and repair. ("There were birds' nests in the dryer vents," says Lee.) The renovation invited aesthetic changes and brought the space up to code.
Functional alterations included adding egress windows and replacing the HVAC and fire-alarm systems.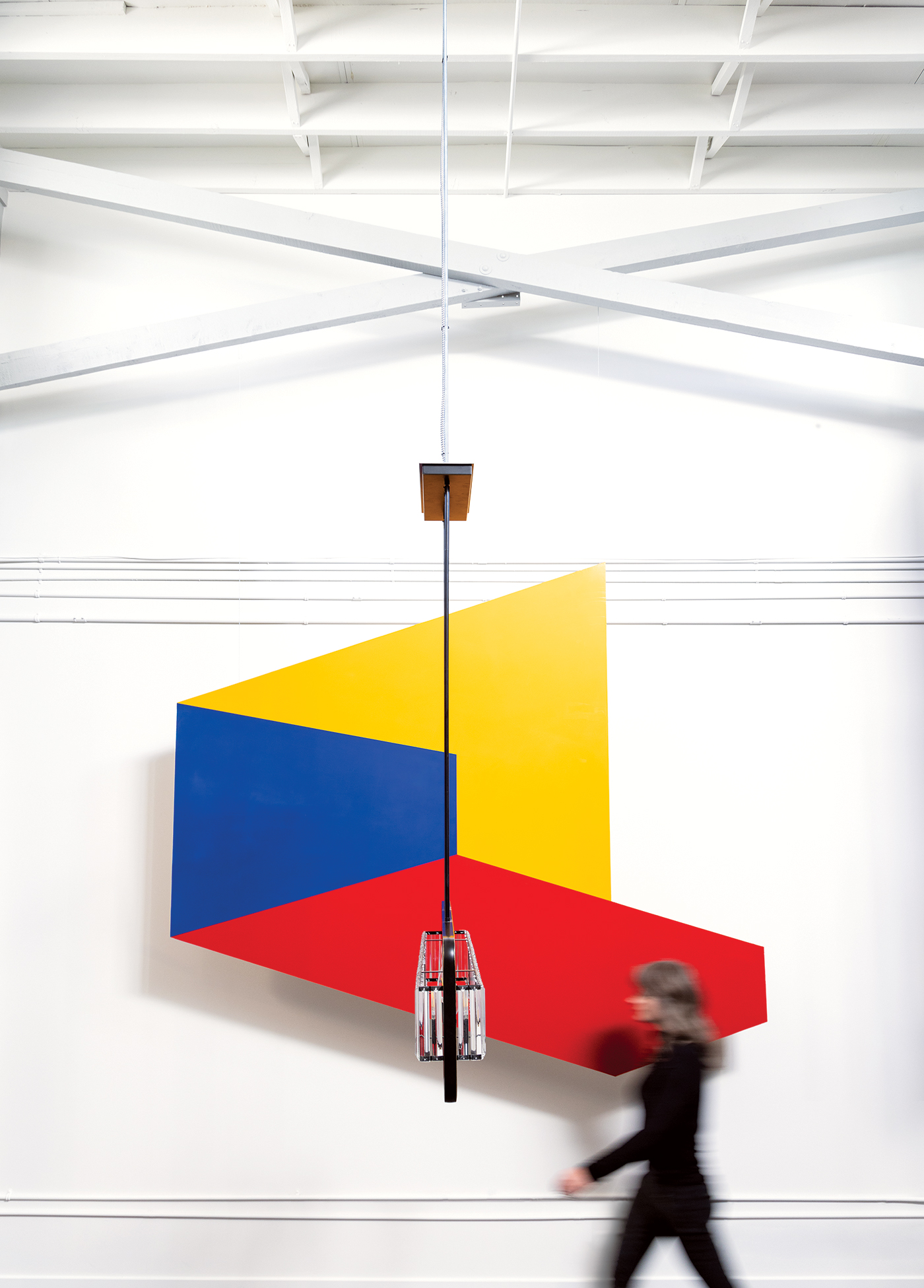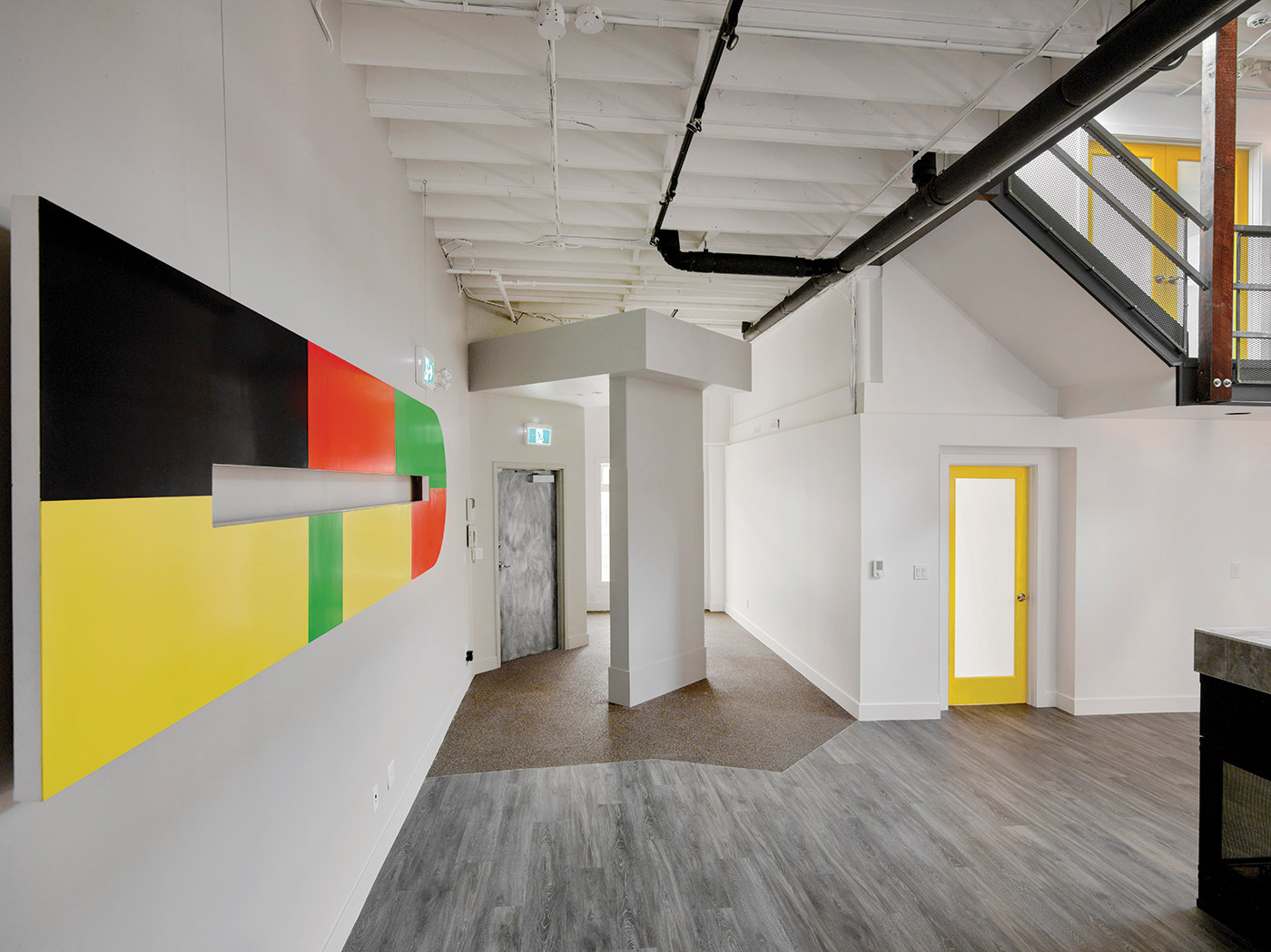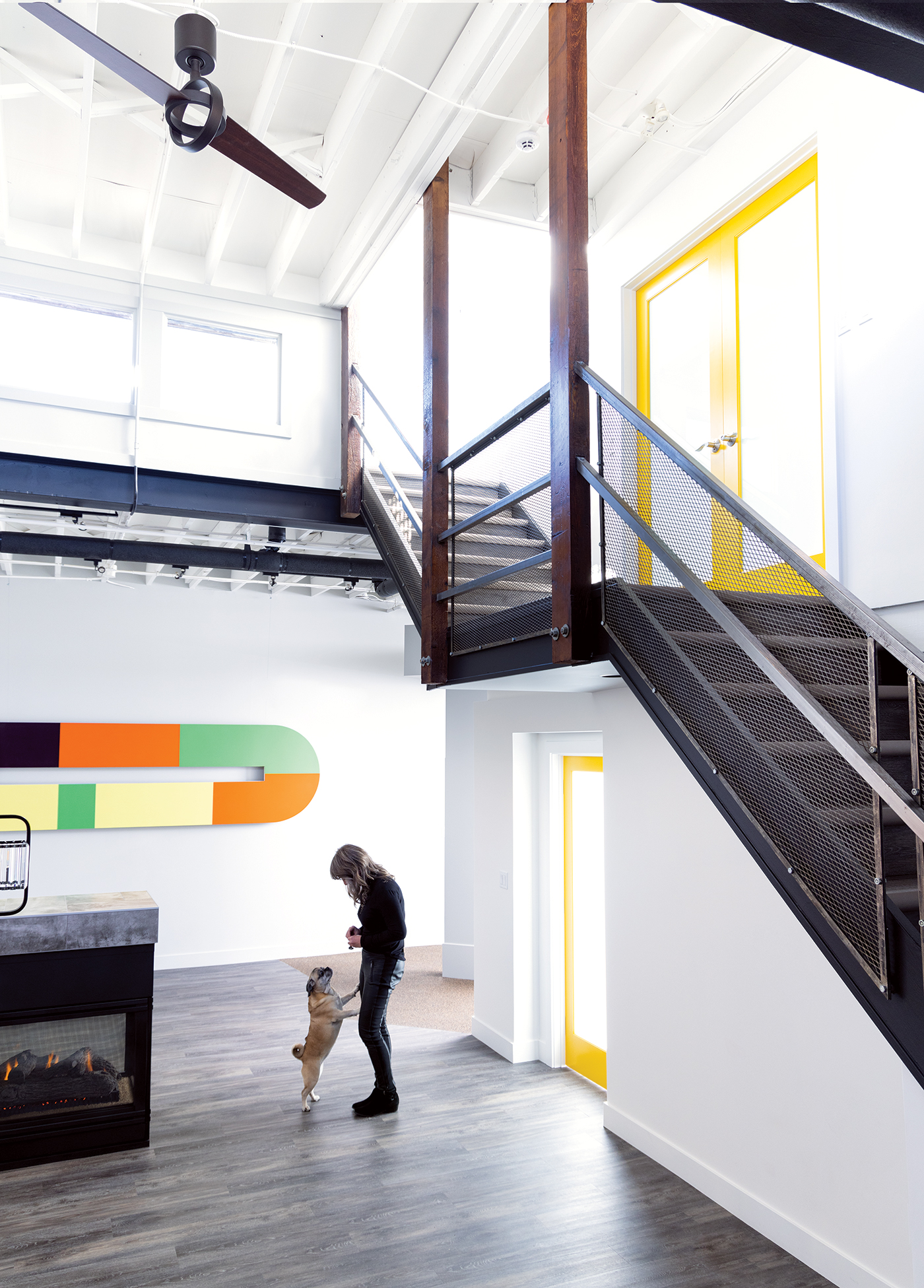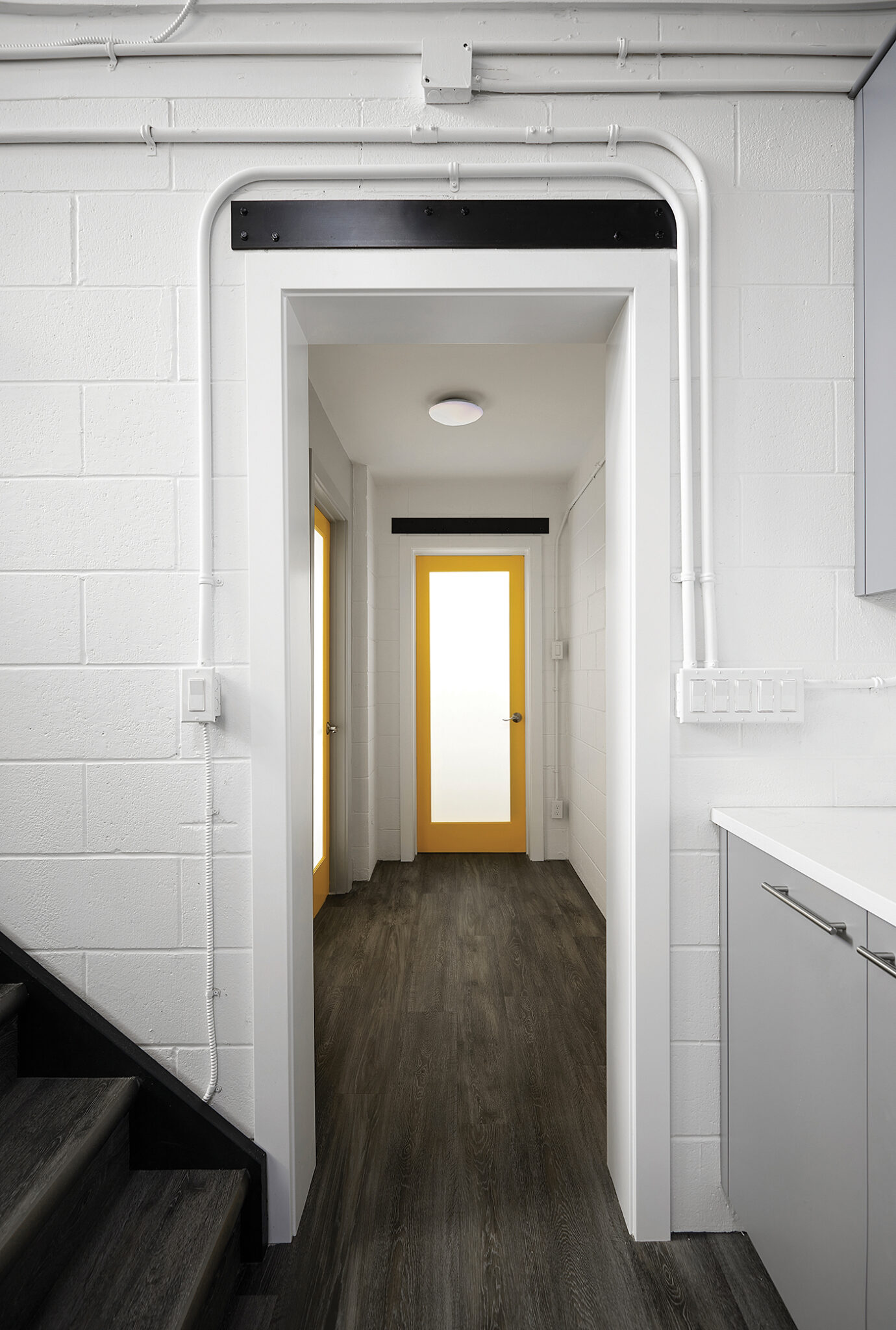 The couple wanted to create a space that would appeal to a wide variety of residents, so the design is open and contemporary, with pops of colour throughout. Harder and Lee's friend and graphic designer, Kelly Hartman, helped them achieve the overall look and feel, while staging artwork was provided by local artist Conrad Ouchi.
The entrance opens into an expansive living space with a central fireplace, dining area and kitchen. Off this is a bedroom, office, bathroom with walk-in shower, and a laundry room. There is plenty of storage throughout. An architectural staircase leads to the second-floor bedroom and bathroom. At the top of the stairs is a rooftop terrace overlooking the surrounding area.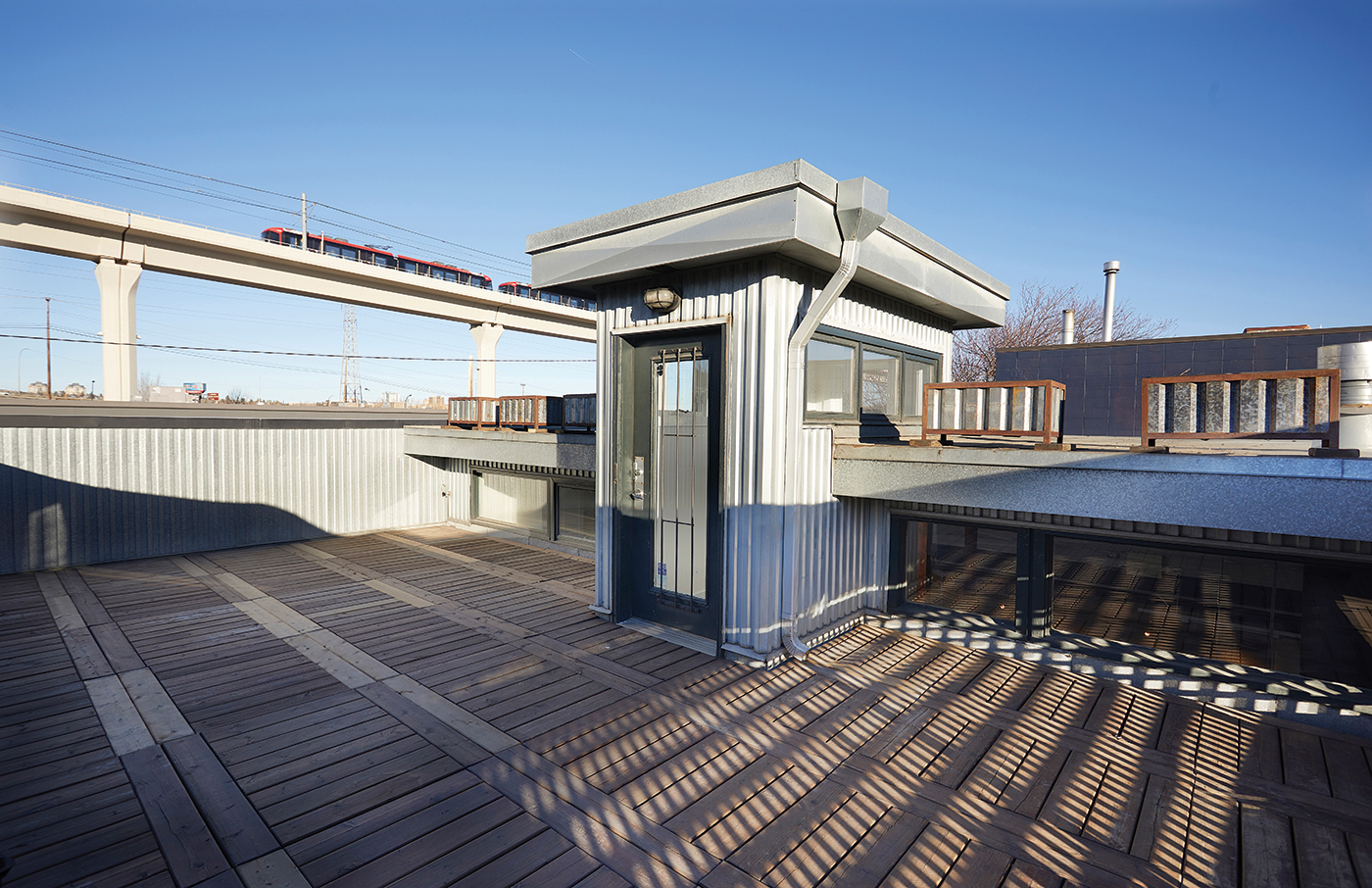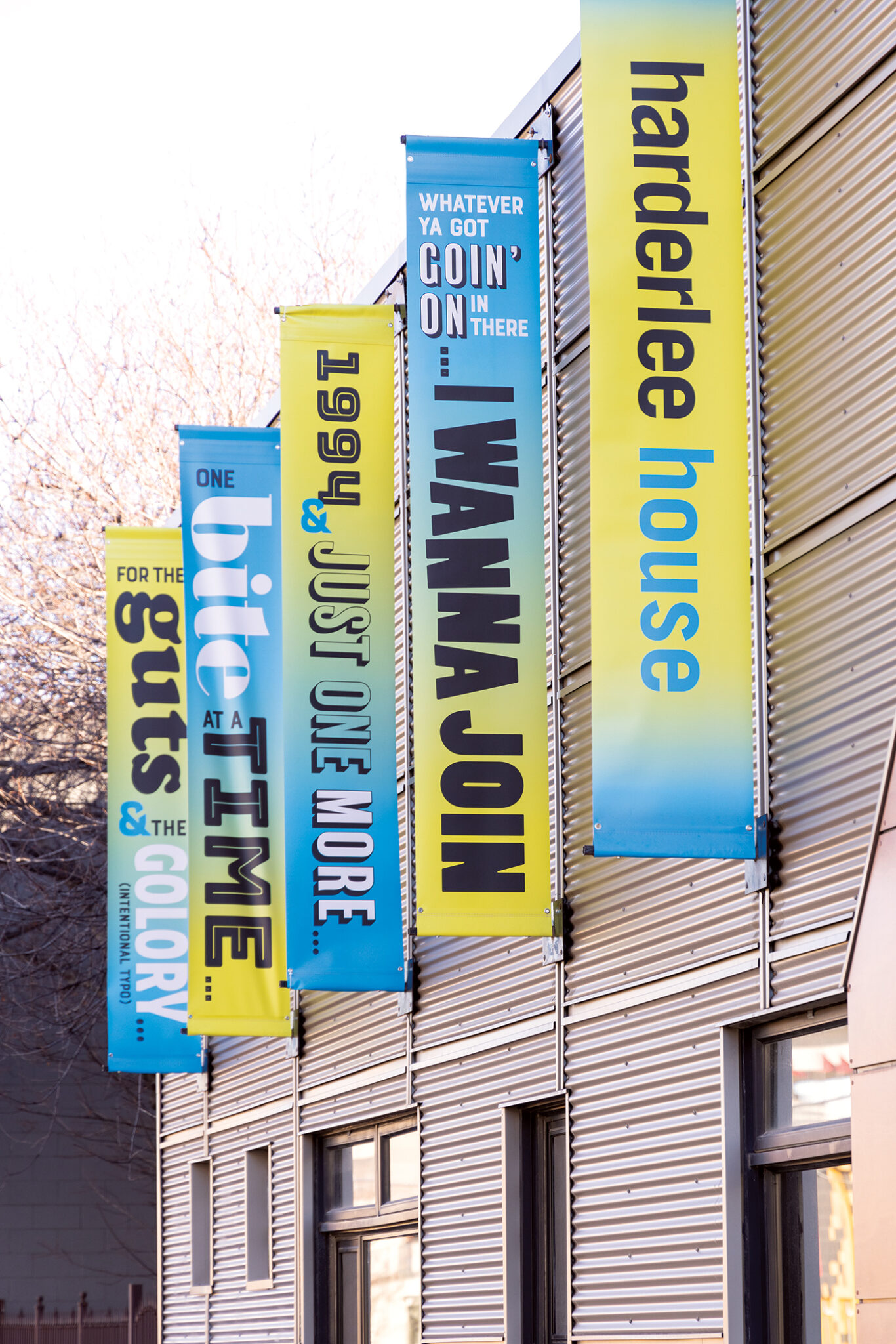 For the renovation, the couple hired journeyman carpenter and contractor Paul Ransom, who impressed them with his work and the expertise of his trades. "Everybody was an artist. It was a really wonderful experience," says Lee.
While renovation work happened inside, artist Riki Dubo was at work painting a vibrant mural on the back of the building. Dubo, Lee's mother, is an internationally acclaimed stained-glass artist. Her mural features a group of women with cameras, inspired by an award-winning photograph taken by Harder. "It was good subject material," says Dubo, who added large, colourful birds to the scene. The mural, which Lee calls, "a labour of love for my mom," took three months and 26 small cans of paint.
After 30 years of building ownership, zoning changes and renovations, Harder and Lee look forward to the building's next chapter as a place to live and work once again. "We really want to find the right tenant," says Lee. In this distinctive space, they undoubtedly will.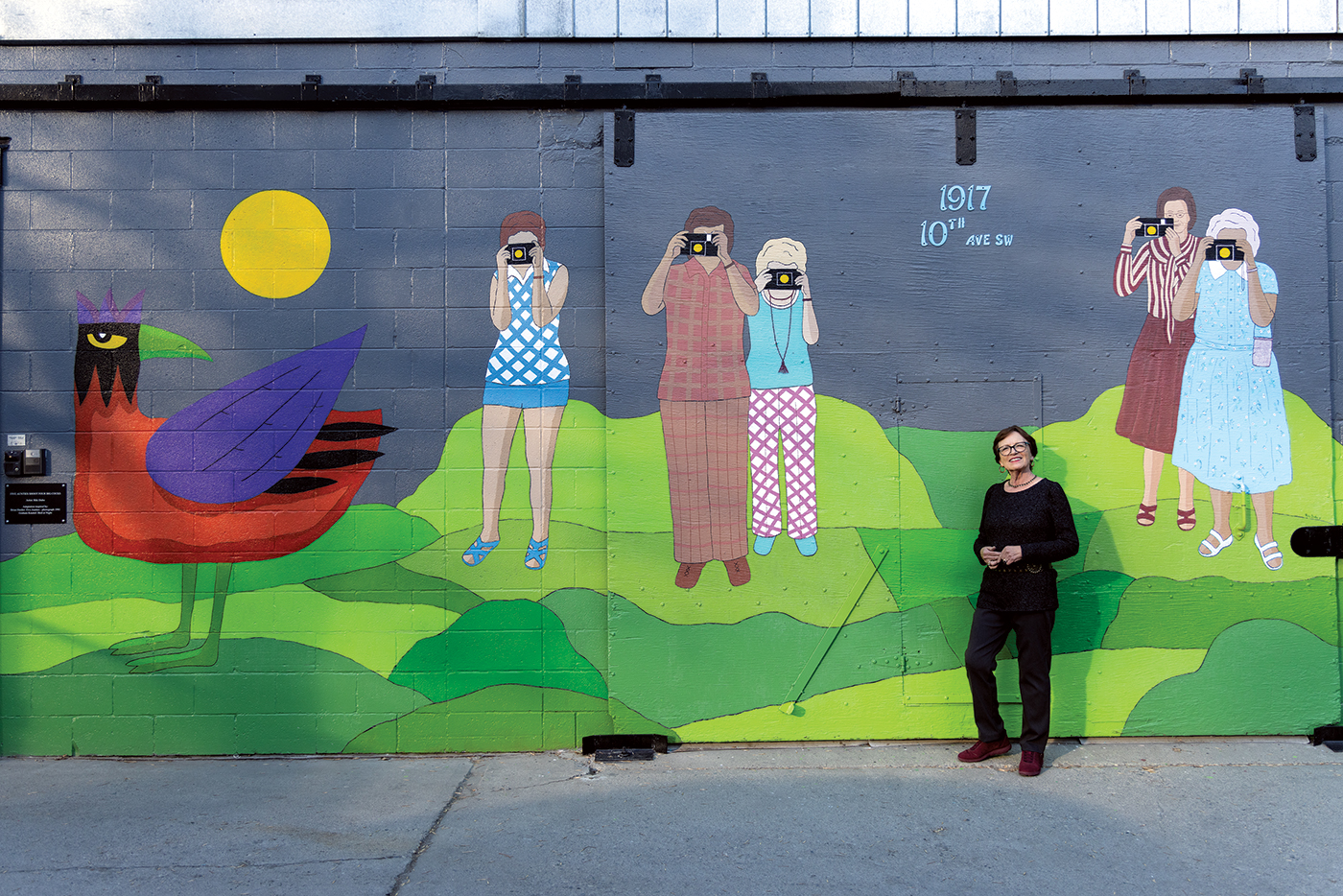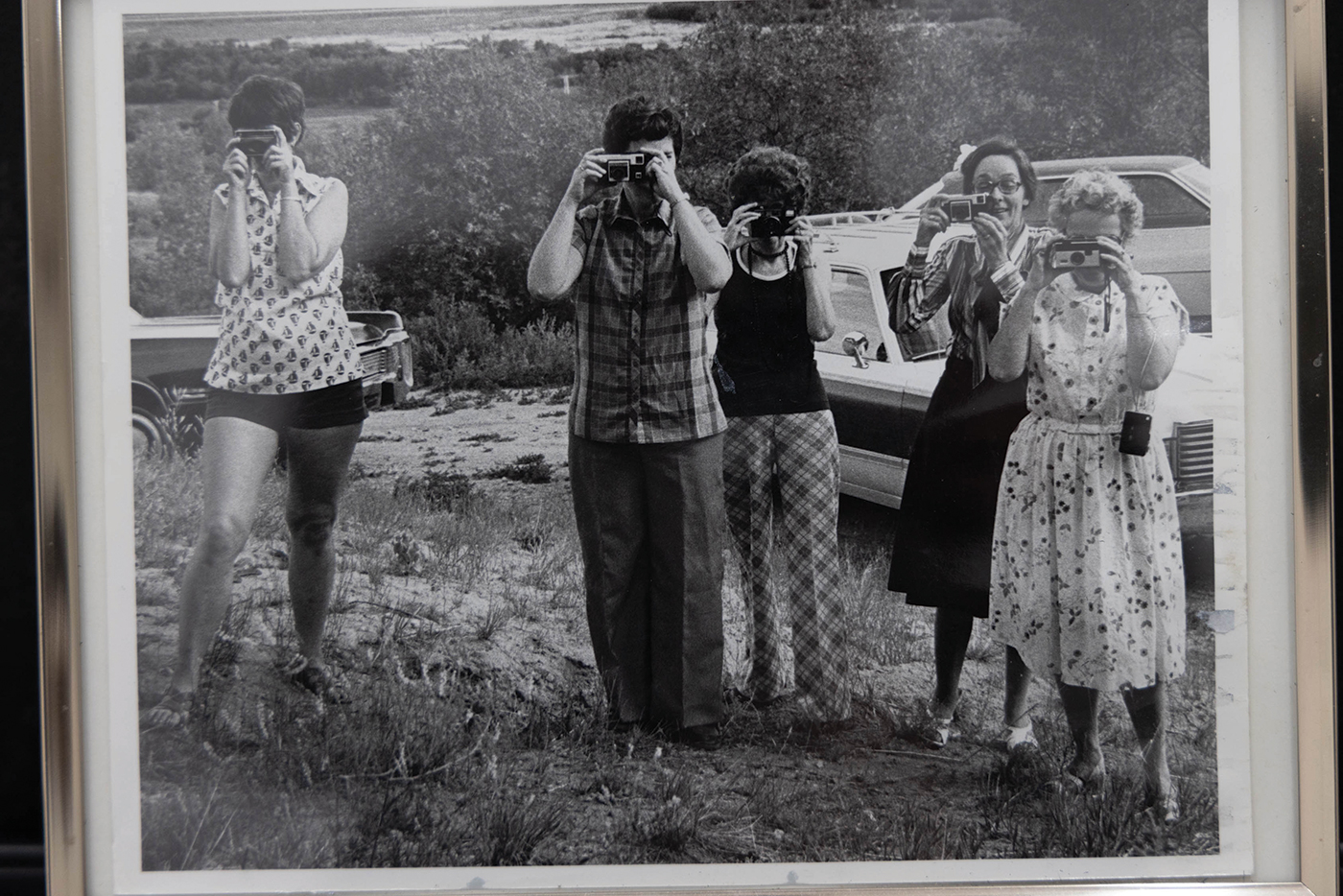 Designing a Live-Work Space
A live-work space has considerations that go beyond a space for living only. Here are three ways that graphic designer Kelly Hartman of Hartman Design Studio created harmony in Lee and Harder's rental.
"The key to designing a workplace in a living space is to separate it visually from your actual living space," Hartman says. "The trick is to keep to a common style, but alter the way you apply that style. Use a different colour palette, materials and textures, so it physically feels like a defined space. When you visually separate workspace from life-space, you ultimately put yourself in the right headspace to be productive."
"Less is more in most cases, but the biggest thing I strongly believe in is contrast," Hartman says. "There has to be something that orchestrates your experience, catches your eye or provides a level of curiosity that draws you in."
Hartman also suggests using a contemporary, "but not trendy" colour palette in strategic spots — "something exciting that pulls your eye in, like the yellow doors or yellow pipe over the kitchen cabinet," she says.