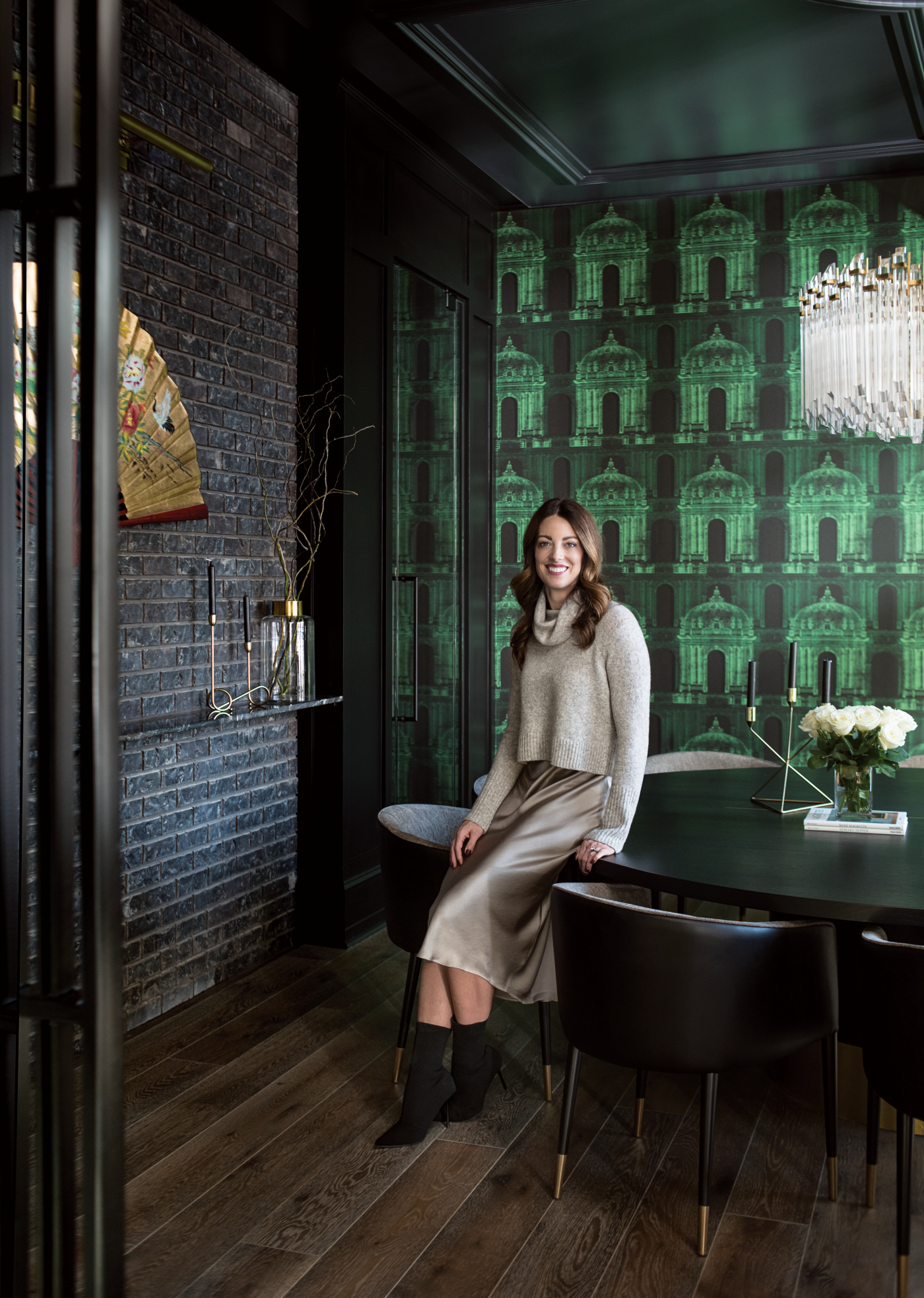 After five years in their custom-built home in Elboya, Katie Chan and her family needed a change. As her son and daughter approached their school-aged years, Katie knew she wanted distinct spaces for both adults and kids in a home that better reflected the family members' individual personalities.
The Chans decided on family-friendly Britannia, due to its cozy, quiet and conveniently central location. Once they found a suitable lot, they contacted Wayne Gambell of Mairen Homes, who had built their previous home and had since become a personal friend. Next, they needed a designer. After creating a shortlist of designers, Katie realized that Amanda Hamilton, creative director and founder of Amanda Hamilton Interior Design would make the perfect partner. "I always joke that she had me at hello. The way that she articulates herself and her sense of humor just got me," Katie says.
Two-and-a-half years later, the Chan family is living in their new dream home.
As soon as you walk in the door you're greeted by the first of several glamorous chandeliers throughout the home in the atrium-like foyer. Also visible from the entrance is a fireplace that acts as a divider between the family-oriented side of the home and the more formal half containing her husband's home office, a powder room and the moody and dramatic dining room. Each of these three spaces has its own statement wallpaper. "We would have covered every wall in wallpaper, but it was starting to get expensive," says Hamilton. "We have a budget for that next year," Katie adds, joking.
Katie envisioned a home that flowed seamlessly between adult-oriented entertaining areas and cozy gathering places for the whole family — and that allowed her to flow easily between those spaces as well to look after both guests and kids. The Chans are wine lovers who take pleasure in entertaining. While casual gatherings mean guests often congregate around the generous kitchen island, the formal dining room with its oversized custom table, temperature-controlled wine room and eye-catching wallpaper makes guests feel like they've been transported to an exclusive restaurant's private lounge. If the occasion calls for cocktails or a movie, the Chans head downstairs to the basement, where there is both a bar and a screening room.
Regardless of where they spend time with guests, the Chans can relax knowing the kids are not far while still enjoying a self-contained area of their own. "I wanted open spaces so that I can always see the kids. If we were entertaining, I didn't want to feel like I was segregated from our company," Katie says.
It was important to the Chans that their home reflect who they are. Katie's husband's Chinese heritage is represented by the art in the basement and his love of music in the cheeky office wallpaper with its Brooklyn iconography, including mini-portraits of the Notorious B.I.G. Katie's personality is on full display in the library that separates the main bedroom from the hallway of the upper level and in touches of what Hamilton refers to as "bling" — chandeliers, gem-like pulls and other touches handpicked by Katie during the design process. Finally, the kids have a blank-canvas attic playroom accessed by hideaway stairs where they can play and feel ownership over their own custom environment.
Katie's hands-on approach and camaraderie with both Hamilton and Gambell helped keep things positive throughout the two-and-a-half-year design and build process. And, Katie says, the family got exactly what they wanted in the end — a one-of-a-kind home that accurately portrays who they are and emphasizes their lifestyle. "Whether it was working with Amanda or working with Wayne, I knew exactly what was going on at all times. It feels like my home," says Katie. "It feels like our family."
Adding Your Personality to a Classic Home
"A timeless home doesn't have to be boring," says interior designer Amanda Hamilton. Here are her tips on how to add character and charm to a classic design.
Use design departures to create interest. Designers can help you create points of interest without sacrificing cohesion, and statement pieces work best in enclosed areas. "Powder rooms and dining rooms are the perfect spaces to add drama by layering in bold colours and wild wallpapers," says Hamilton.
Design any "bonus space" with intention. A space without purpose can quickly become cluttered and neglected. Pick a personal passion to give the room an identity and function. "If you love to read, transition a cozy corner with an oversized chair and adequate lighting. Into music? Turn that bonus space into a listening room with a vinyl collection and noise-cancelling headphones," says Hamilton.
Layer in texture and pattern over a neutral base. A foundation of simplicity allows you to add personality on top with colour, texture and pattern. "A few of [my] current favourites are oversized dramatic florals for wallpapers and throw pillows, and nubby bouclé fabric or sheepskin for an accent chair," says Hamilton.
Add statement lighting. Hamilton advises thinking about lighting and furniture at the same time. Fixtures with personality work best when they share a design element with other pieces in the home. "Touches of brass in your lighting can complement other brass details on a side table or decorative sculpture, helping to tie everything together," says Hamilton.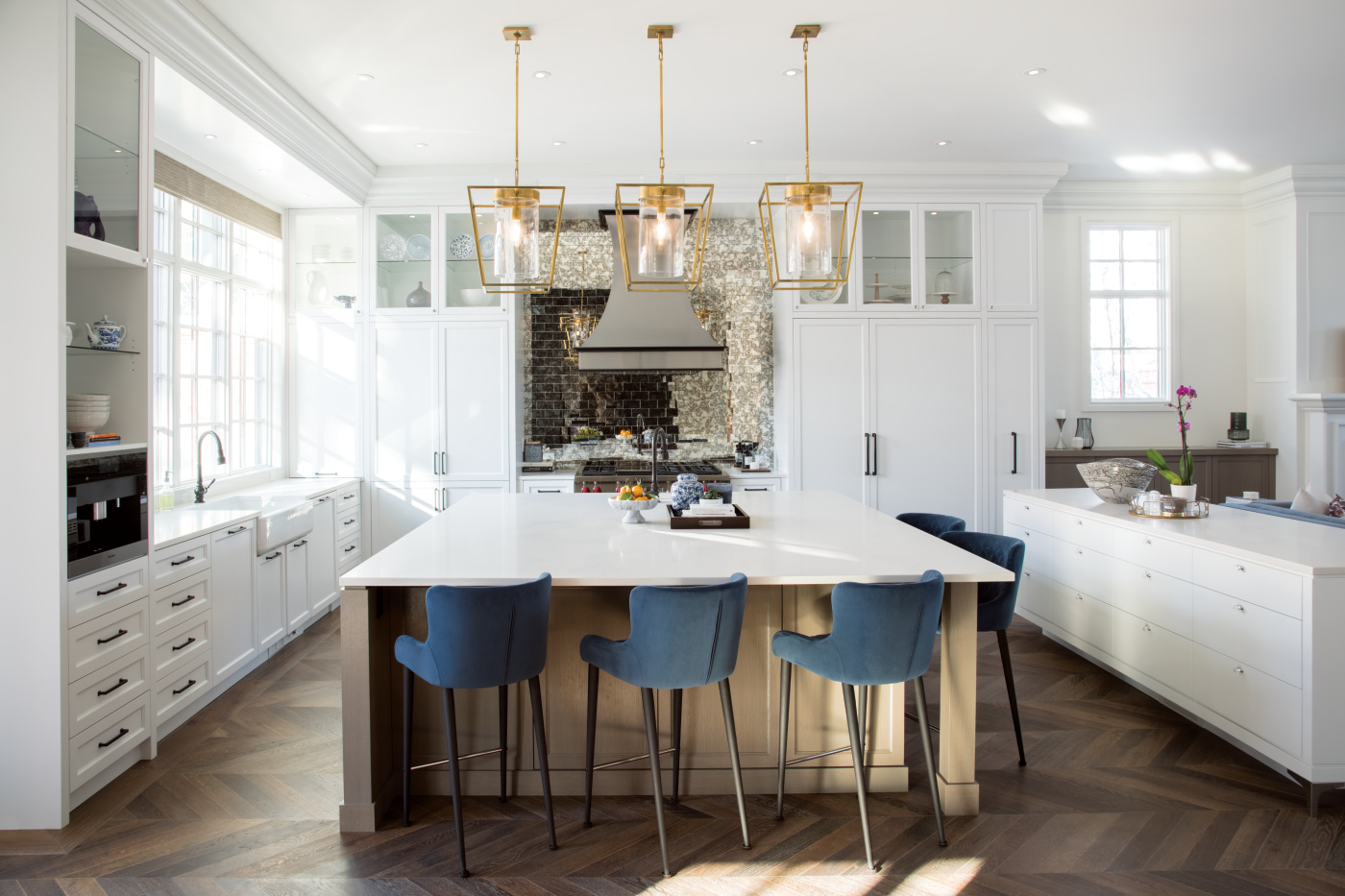 The Chans decided to forego a dividing wall between the kitchen and living room, opting instead for a boundary-creating buffet that maintains open lines of sight.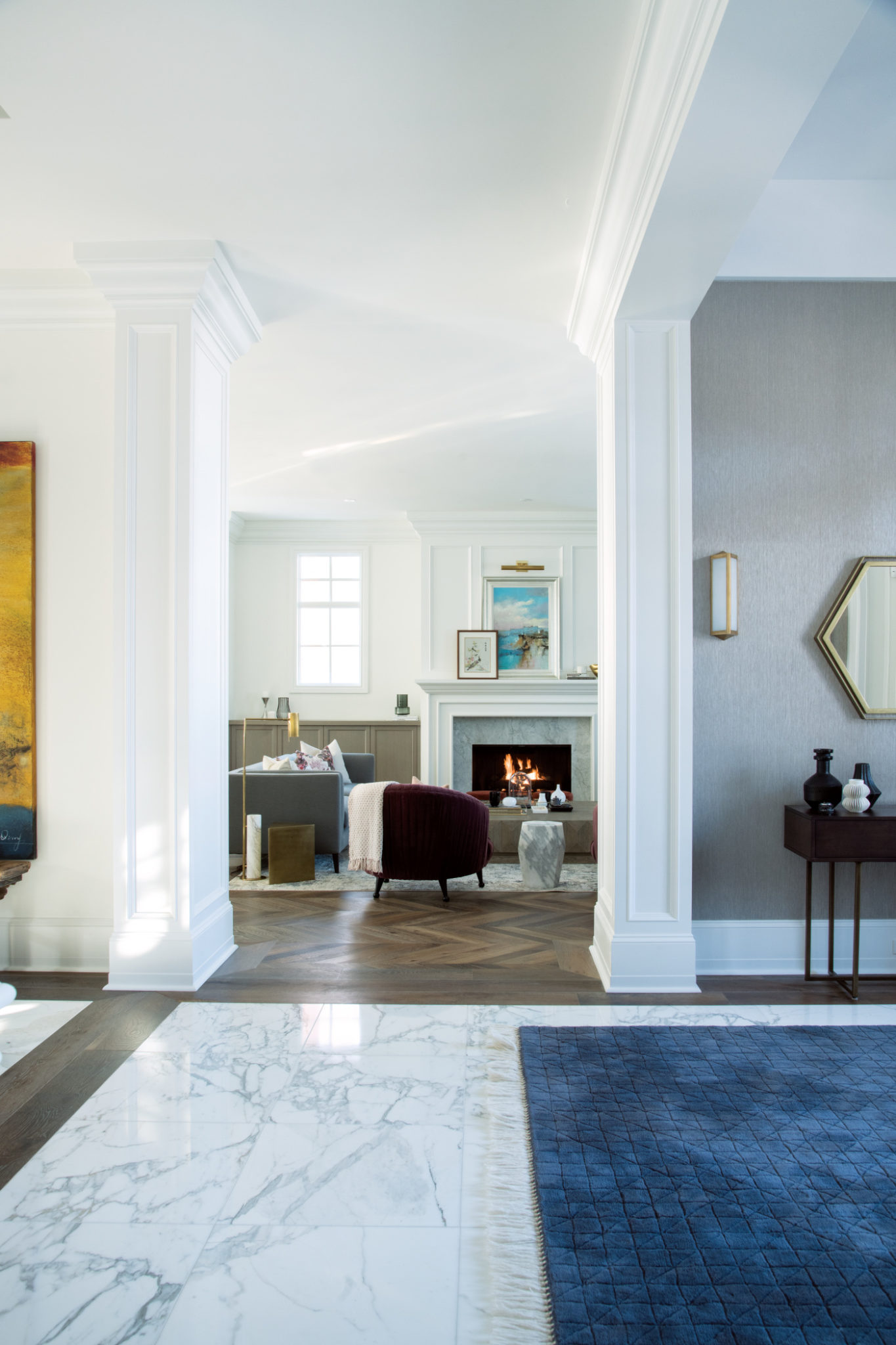 The Chans' living room offers a calming contrast to the bold areas they've created on the main floor.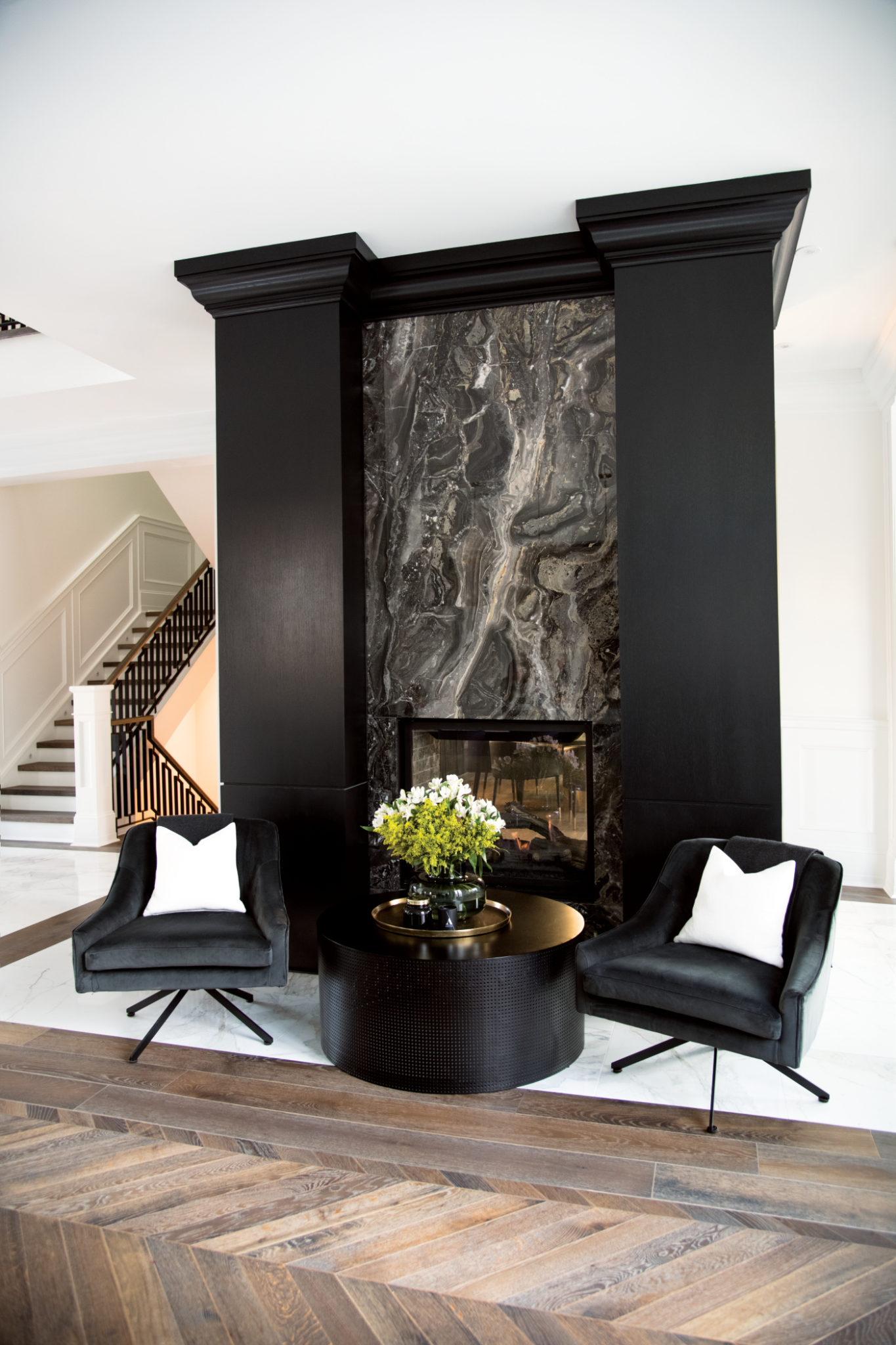 The Chans often unwind after a long day next to this cozy fireplace at the heart of the main level of their home.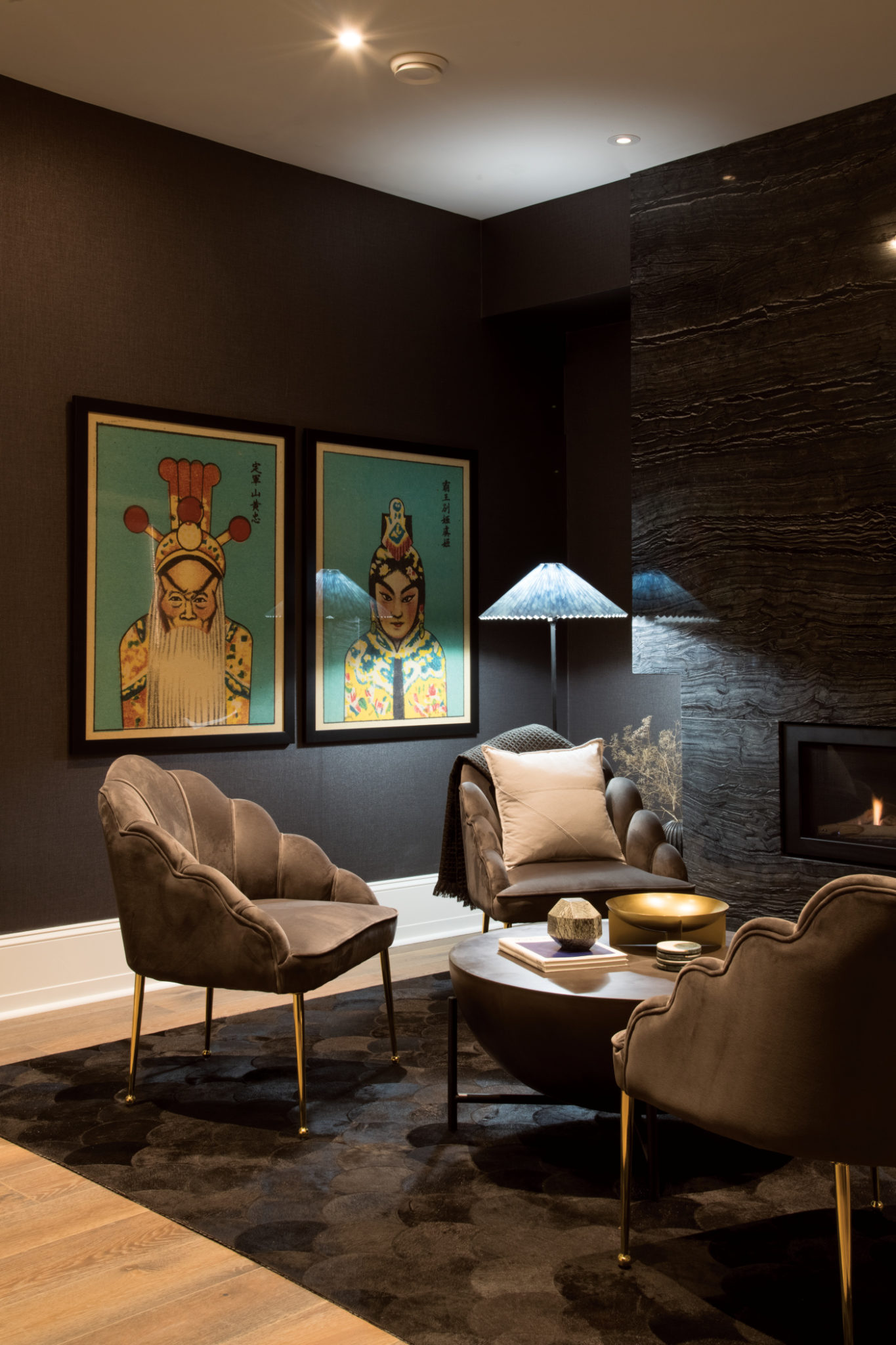 The basement gathering area next to the Chans' well-stocked bar includes vintage furniture found at antique stores, giving it a distinct speakeasy feel.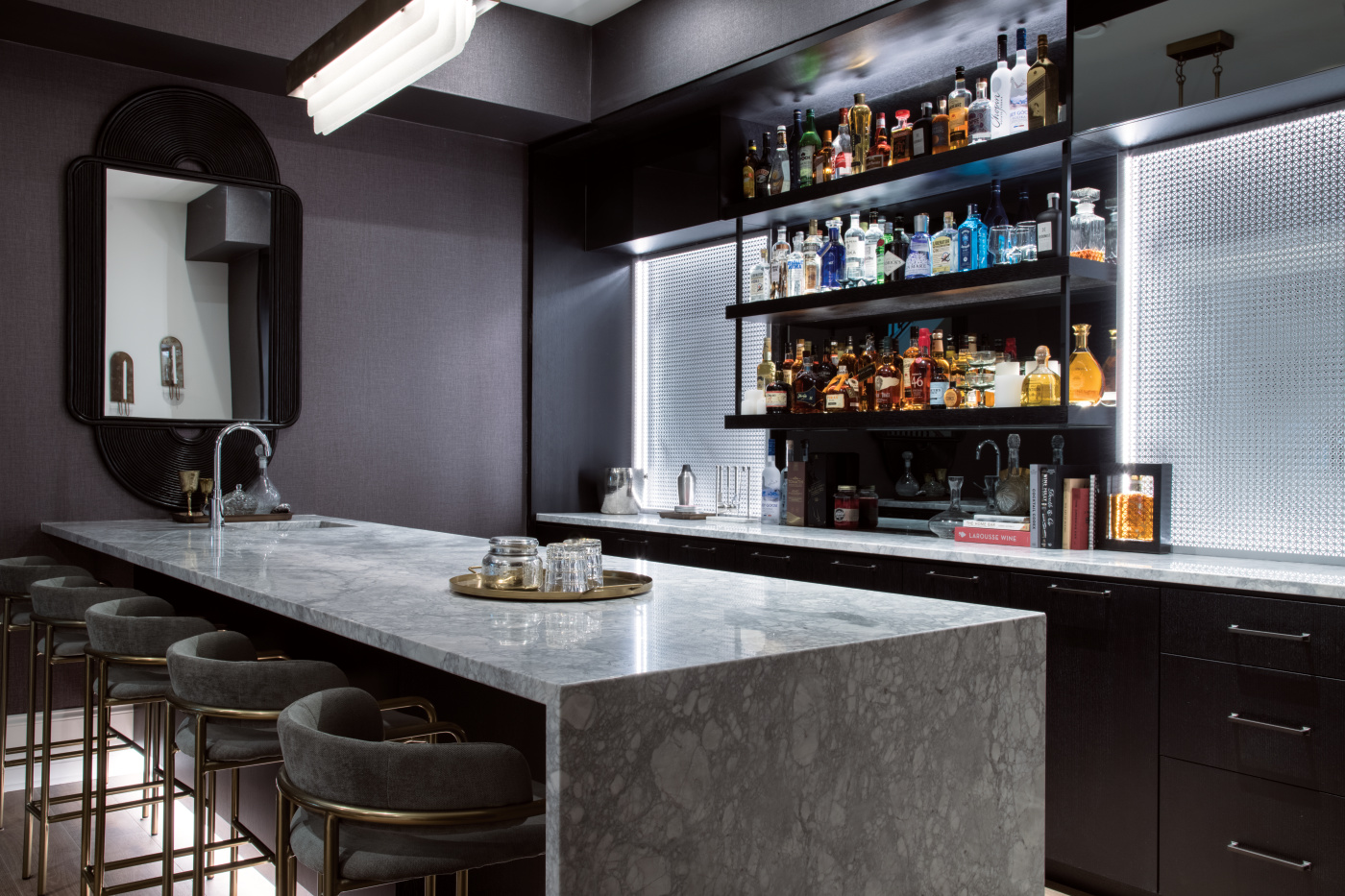 It's no coincidence that this sleek bar brings to mind an urban hot spot. Amanda Hamilton has designed popular restaurants like Añejo and Native Tongues Taqueria.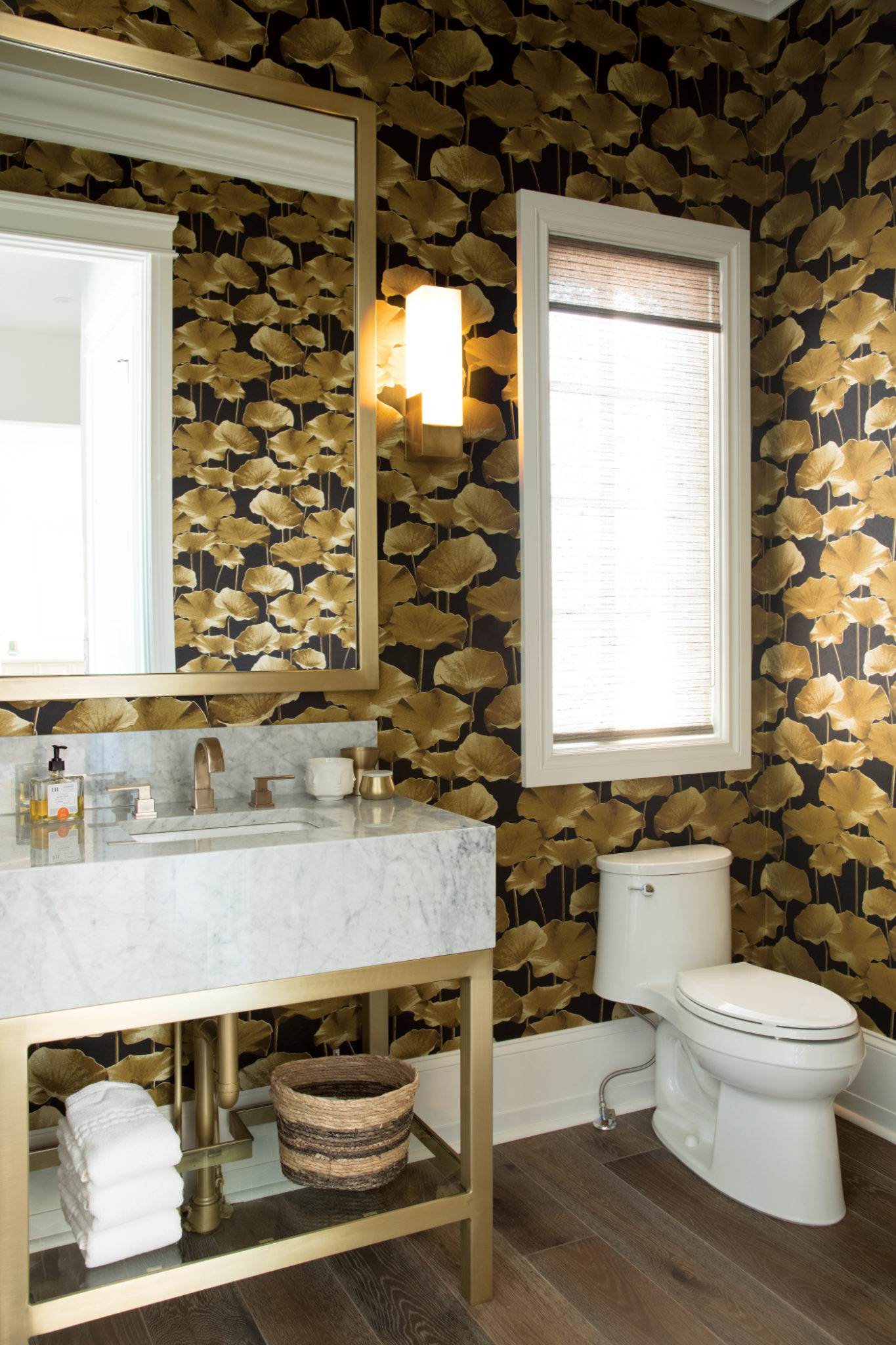 One of Amanda Hamilton Interior Design's signatures is the statement powder room. A well-designed guest bathroom tells visitors their experience is front of mind for the hosts.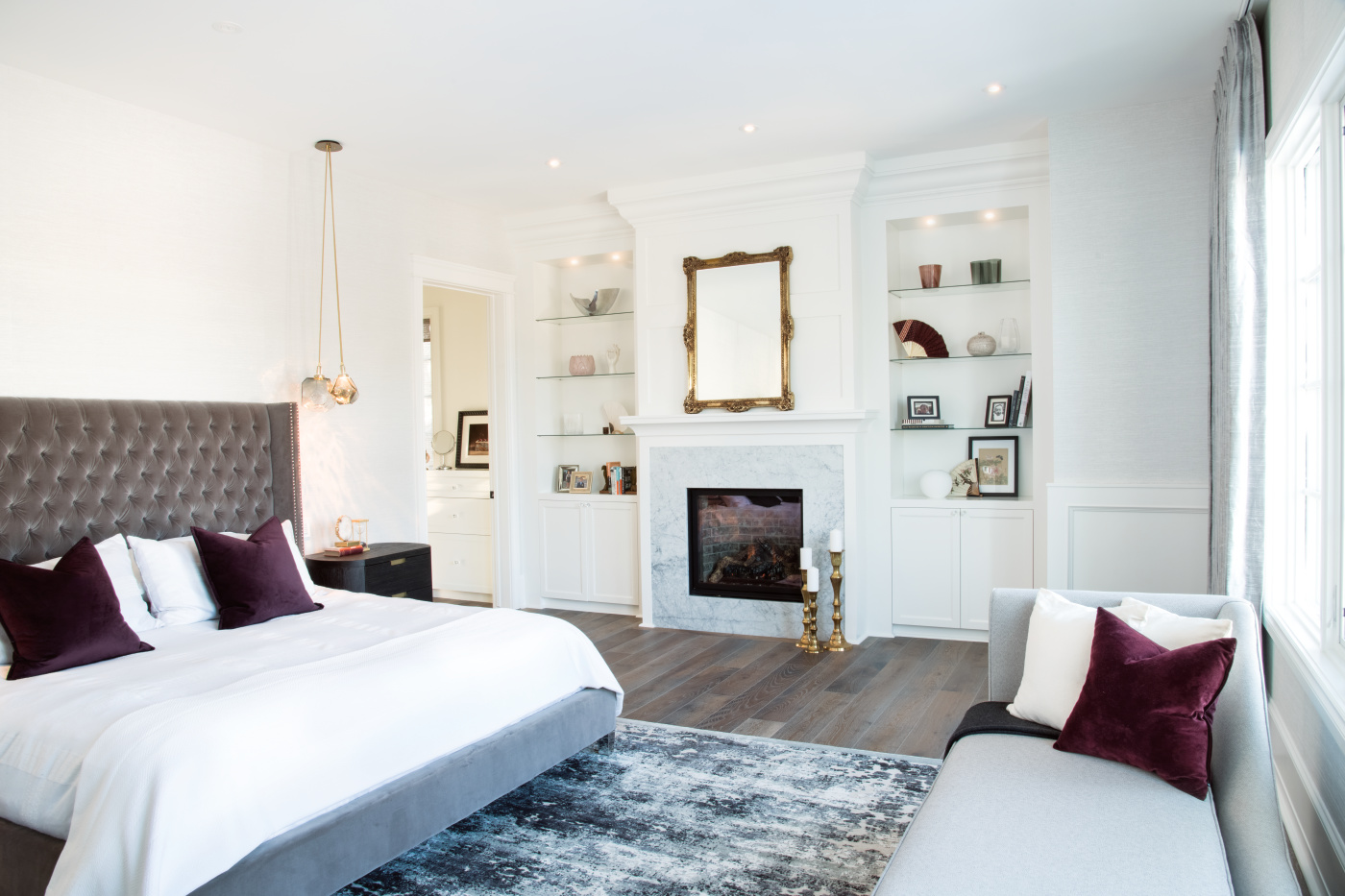 The tranquil main bedroom affords the couple a glorious view of the downtown Calgary skyline through its north-facing window.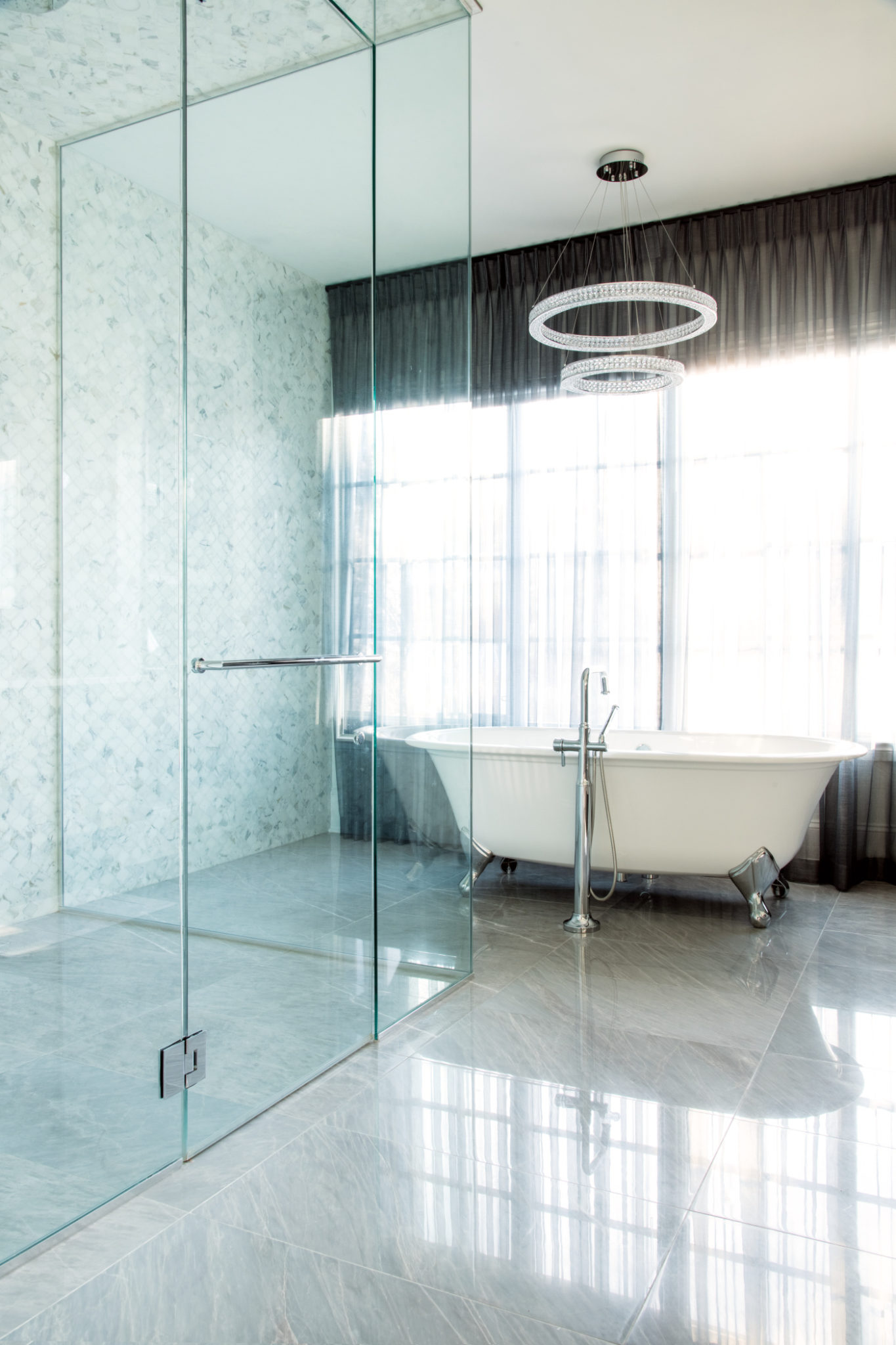 An ensuite this heavenly deserves the double-halo chandelier above the clawfoot tub.