12 Quick Fixes to Add Value to Your Home
You never get a second chance at a first impression. Here are some ways to help seal the deal when showing your home.
By Ellis Choe
During a time of economic uncertainty and a fluctuating real estate market, the importance of creating a good first impression is key for homeowners trying to sell. It can make or break a deal.
Jeff Goth, general manager of home staging company Dekora Staging Inc., likens selling a home to going on a first date. "The goal of every first date is to get to a second one," he says. And, as with modern dating, so it goes with modern real estate sales – there's no first meeting until you get online approval first.
"People will rule you in or rule you out based on your MLS (Multiple Listing Service) photos," says Dekora sales associate Michaela Marchand. "So you need to present well there." After potential buyers pass judgment on the online photos and description, the first 60 seconds of that first showing are critical. "It's what [the buyers] feel the minute they walk into the house," says Marchand. "If it's a good impression, the little negatives don't tend to override the good feelings. But a negative first impression is more difficult to overcome."
Calgary Real Estate Board president Corinne Lyall says, ultimately, your house needs to stand out from the others. "Anytime you fix up your house well, you add value to the price or reduce the length of time on the market," she says. "The longer the home stays on the market, the less likely you'll get fair market value because it gets stigmatized. People wonder, what's wrong with it?"
So first impressions are very important and fixing what you can now before you list is paramount. But, if you're thinking renos, be careful not to overdo it.
"Make sure you're within the character and price point of the neighbourhood," says Lyall. "In some communities, you can put in $200,000 in renovations and you'll never see it back."
If you do choose to renovate, Calgary realtor Tanya Eklund advises to have it done professionally with proper permits. But don't go too crazy with the renos, Eklund says, as you may not necessarily see that return on investment. "Some people decide to go all-out with granite countertops, etc., and expect to get money out of it, and that's not [always] the case. You have to be cautious in that type of renovation."
Morag MacLellan, an interior designer who started up and teaches the staging course at Mount Royal University, stresses that the way we live and the way we present our homes on the market are two entirely different things. "We want the space to appeal to the maximum number of viewers," she says.
With pragmatic pizzazz, these experts have helped to come up with a few quick, cost-effective fixes that will help add value to your home and get you to that first and second date.
Declutter
It's all about creating a feeling of space as well as room to move around the house. MacLellan says there needs to be room for traffic flow so no one feels crowded – especially the buyers. Clear the counters in the kitchen and store the mixer and toaster to show there's adequate food-prep space. Remove tchotchkes from the mantle. Take those half-empty bottles of shampoo off the shower ledge. Clear out the closets, pantries and cabinets.
"You want the house to look lived in and loved but with room to grow," says Goth. "Every cupboard, every drawer, every closet, every storage area has to look like it could accommodate more." In fact, Goth goes one step beyond simply decluttering and advises purging unnecessary items. But MacLellan warns not to go overboard. "When you look online, some places are too decluttered and they look bland and terrible," she says. "So, declutter and then reintroduce objects that create visual interest."
However, don't reintroduce overly personal items, such as family photos. "You want to take away enough personal items so that it is not distracting," says Lyall. "When you start looking at other people's things, you can't think about living there yourself."
Clean
All the experts emphatically stressed cleaning every nook and cranny till the whole house sparkles. That includes everything from carpets and baseboards to window coverings, ledges and yards.
"Have it professionally cleaned from top to bottom – the cabinets, fridges – inside and out, the grout in the tiles, faucets, everything," says Eklund. "Cleanliness speaks to pride of ownership, and, yes, people open fridges!" A clean house also often looks brighter and seems bigger.
Paint
Fresh paint in neutral colours is an efficient way to spruce up your home.
Nothing freshens the look of a room as easily as a new coat of paint, says Lyall. Patch up those holes and gouges and touch up the walls. If your walls are pink, green, orange or all of the above, then it's time to repaint them with more neutral colours.
"We have some go-to colours," says Dekora sales associate Allyson Cathcart. "Natural Linen by Benjamin Moore is one of them. It's a nice, warm, basic neutral. In all of our inventory, we own nothing red because people have strong reaction to stronger colours." Strong colours appeal to a smaller number of people and the point is "to appeal to the masses," says MacLellan.
Cathcart also warns that paint colours get dated quickly. "The combination of colours that worked well together five years ago doesn't work in 2015," she says. By using a neutral palette, your home will look timeless and fresh at the same time.
Make an entrance
It's all about curb appeal – think about how your home looks from the sidewalk and ensure the entrance is just as inviting.
"It's about presentation," says MacLellan. "It needs to look loved and cared for, starting at the front door." That could mean something as simple as power-washing the front door to get rid of dirt and cobwebs, says Eklund, or replacing that old doormat with a new one.
Get rid of last season's dead plants and flank the front door with planters filled with live greens or flowers.
Hire a stager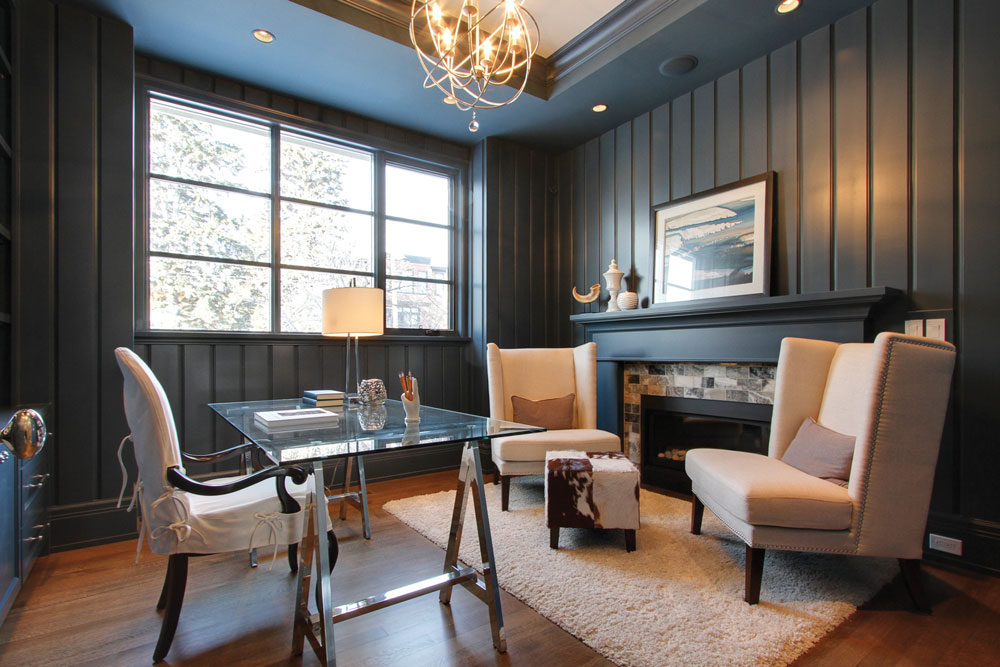 Arrange furniture around a fireplace to create ambiance. Consider furniture placement in terms of how it looks in your listing photos rather than how useable the space is.
"I'm a big advocate of staging," says Eklund. "It makes a huge difference to have someone come in with a fresh set of eyes because it's hard to be objective about your own home. Even for my own home, I'd have a stager or designer come in."
Staging services can range from a two-hour, $250 consultation with detailed advice to a multi-thousand-dollar, full-on replacement of all furnishings. Dekora has staged more than 1,000 homes in Calgary since 2007, and 75 per cent of them have sold within the first month on the market.
"We staged a house that had been on the market for three to four months," says Marchand. "It was dated and we painted it and cleared out the entire house. We staged it on a Friday and it sold with multiple offers on the following Monday."
Goth says that, while that case was one of their more dramatic, most homes that are staged sell more quickly than those that are not, depending on the market. If you can't afford the fresh eyes that a stager provides, take photos of every room in your house at different angles. The photographs will help give you that objective perspective you need, says Cathcart.
Rearrange, remove or add furniture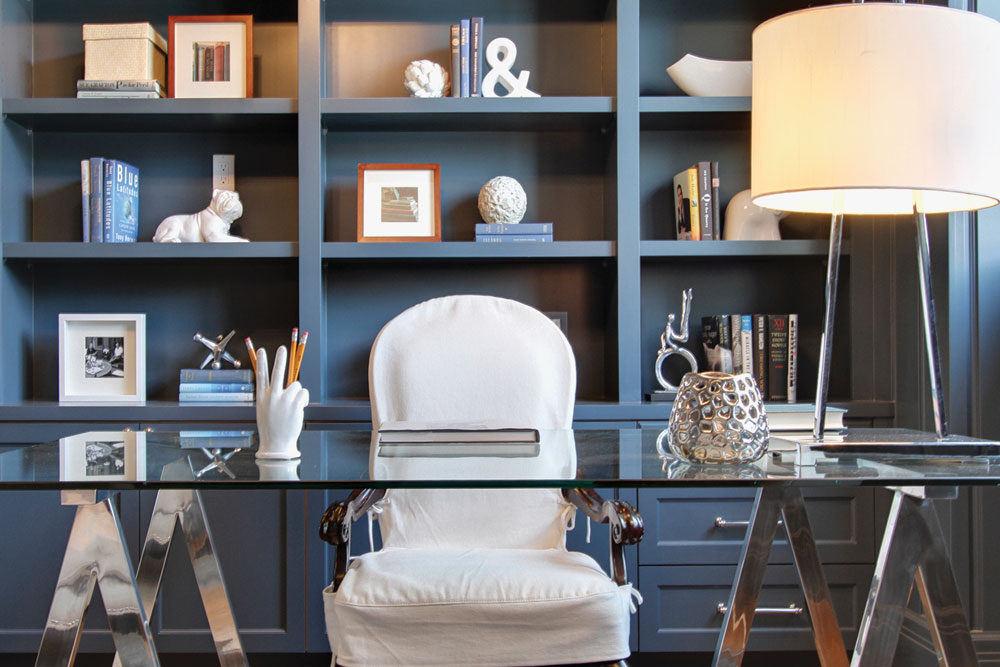 Declutter, and then reintroduce objects to avoid looking too bland.
"Arrange furniture with a photograph in mind," advises Cathcart. "Think about how that shot will look." An under-furnished room that gives off echoes may need a rug or an extra armchair to cozy it up. Sometimes what's needed is to get rid of an extra side table, add a lamp and move the sofa so it doesn't hide the fireplace or block the patio door. Often furniture is placed to be most convenient, but not necessarily to make the room look its best or to highlight key features.
"The furniture needs to be arranged around a focal point like the fireplace to create ambience," says MacLellan. In the master bedroom and dining room, Cathcart frequently sees traditional, heavy bedroom and dining room sets that include at least three or four pieces. "I recommend taking out some of those pieces to have the place feel more spacious and then add some personality with art," she says.
Replace the old and dated with the new and contemporary
New materials like bedding, towels and throw cushions are an inexpensive way to modernize and freshen up a room. Not only that, but you get to take them with you. Lyall says new faucets, modern light fixtures and cabinet hardware can also help update a bathroom quickly and efficiently.
Since floors occupy a lot of real estate in a home, Eklund believes frayed, worn carpet should be replaced to make a good first impression. Lyall adds that mid-grade carpet with good quality underlay can do the trick.
Hang some art – properly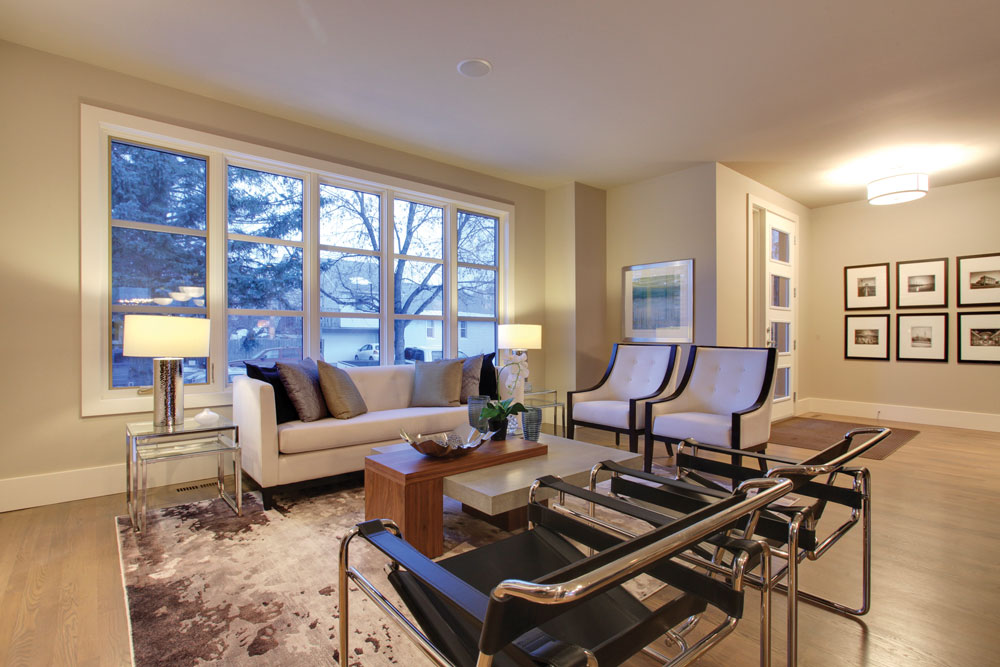 Art should be hung at eye level.
Pictures should be hung at eye level, and the centre of a collage of pictures should also be at eye level, advises Cathcart. "Often, art is not to scale and hung too high and in the wrong spot," she says. And it drives Goth nuts. "It's like a person with a closet with beautiful things. If you put them together poorly, it doesn't matter how beautiful they are, it doesn't look good," he says.
Also, look at your sightlines. "If the first thing you see as you turn the corner is a blank wall, then you should consider putting something on that wall so those sightlines are accounted for," Cathcart says.
Lighten up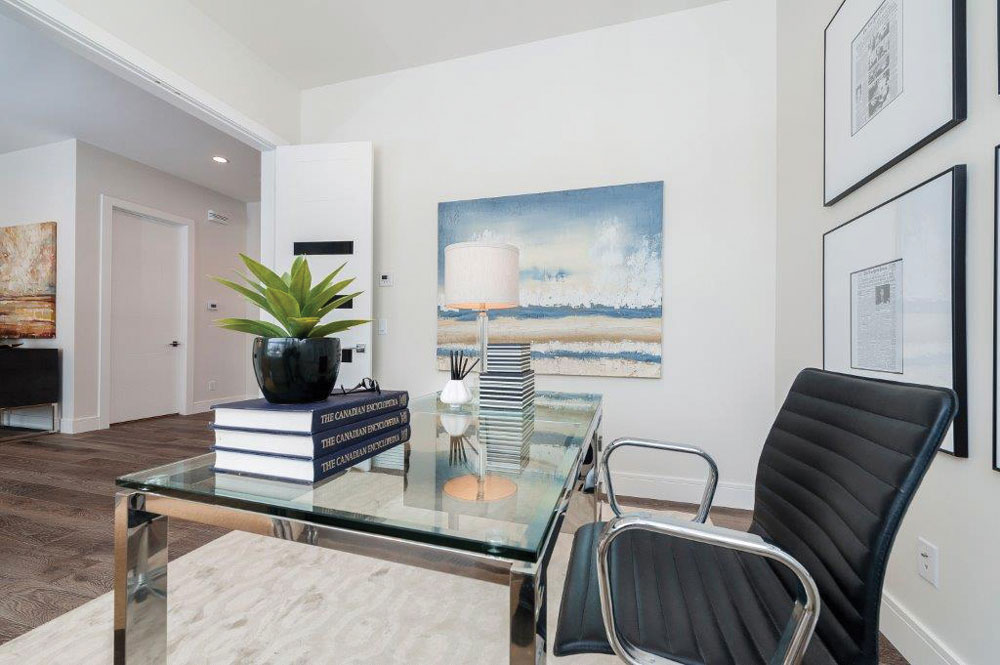 Turn on the lights and let in as much natural light as possible.
Draw back the drapes and turn on the lights. Make sure those windows are clean, inside and out, to maximize the natural light in a room.
MacLellan says people move out of places because they find it too dark and depressing. Boost those happy thoughts in a potential buyer.
"Also, light your fireplaces [for photos and showings]. It's about light and bringing things to life," she says.
Deodorize
Sometimes the nose gets ahead of the eyes. Everything from the scent of smoke, food, pets – or even certain air fresheners – can turn off buyers before they even see the home. That doesn't mean you light the vanilla candles and bake some bread. Goth says the best odour is no odour. Perhaps open those windows that have just been cleaned and let in the fresh air.
Repair
Fix the invisible, as well as the visible. "The stuff you can't see is just as important because buyers will eventually pick it up in a home inspection," says Eklund. So tighten those loose door handles, make sure all the appliances are in working order and fix any leaky faucets.
"I see homes where they've fixed a water leak six years prior, but the stains on the ceiling or floor are still there," Eklund adds. "The cosmetic part should be addressed. Repaint that ceiling. Fix that floor. It can make or break consumer confidence."
Final thoughts
There are homes that are beyond repair and staging. Quick fixes won't help them. They're the properties listed as "land value only" or "tear down."
Eklund listed one such property. "You would never go in," she says. But, as the saying goes, one man's trash is another man's treasure. A film crew ended up renting it for four months to shoot a horror movie. Most homes aren't that scary. After the homeowners go through the staging process, it's not uncommon for them to change their minds.
"After we finished staging one woman's house, she said she didn't want to move," says Marchand. It's a common refrain from MacLellan's clients, as well: "They'd say to me, 'This looks so much better, why are we leaving?'" Cathcart finds that sad. "It's great to enjoy where you live," she says, "but to do all this work at the end, only to move out…"
That's why our experts offer a last piece of advice: follow the previous tips when you move into your next home.