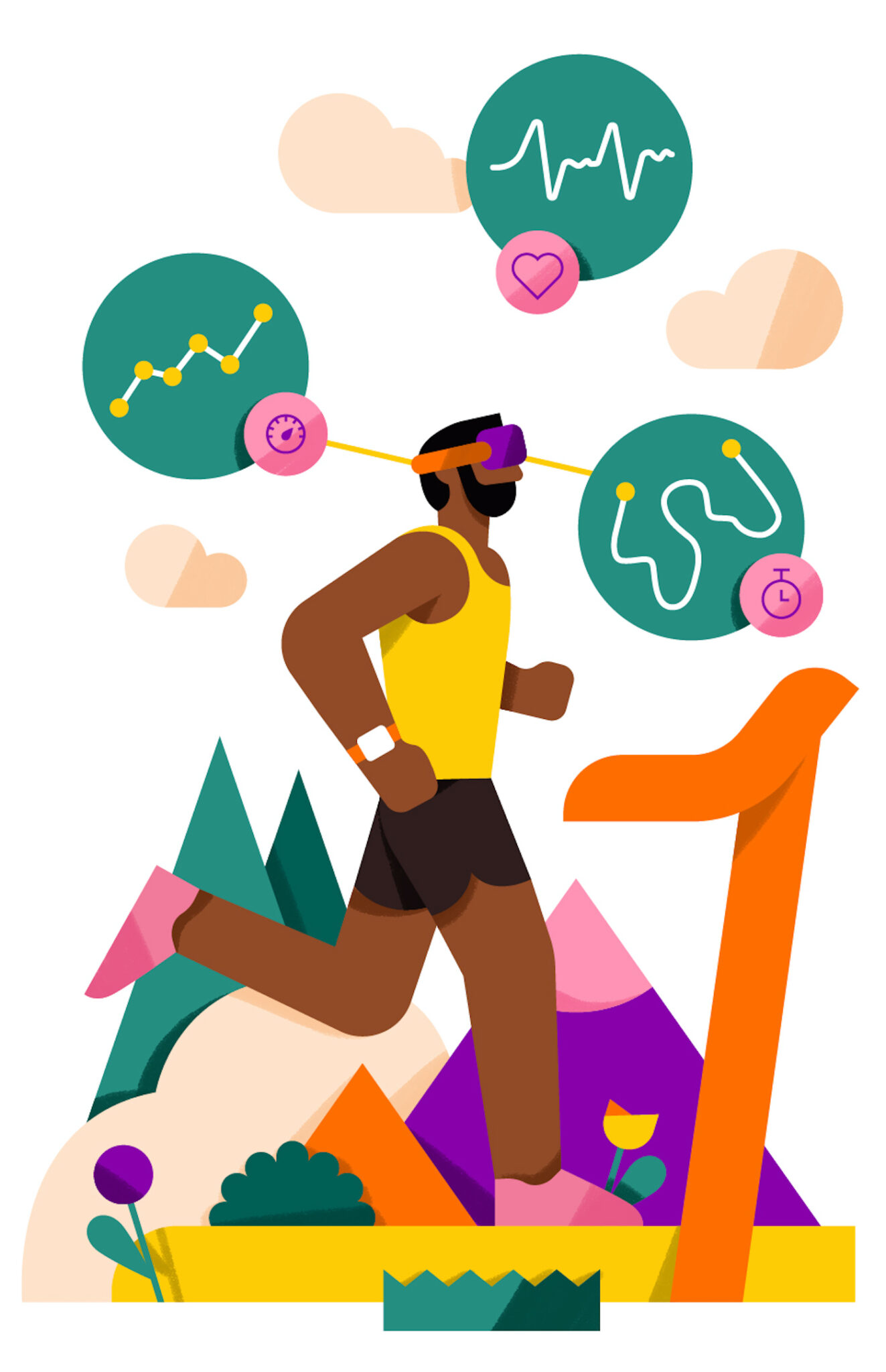 As CEO of ePlay Digital Inc., Calgary's Trevor Doerksen spends most of his days in the metaverse. Founded in 2016, ePlay is a mobile game creator and publisher specializing in sports and entertainment augmented reality (AR) titles. Doerksen co-created its flagship game Big Shot Basketball, Howie Mandel's Howie Go Viral and the running app, Klocked. In January 2022, ePlay released Fan Freak, an app where users play daily fantasy, pick sheet and streak games with professional sports teams.
The next iteration of the Internet, the metaverse is a fully realized digital world in which users can play, work and learn. It refers to virtual reality, AR, or a hybrid of the two. In the metaverse, your custom-designed avatar can engage in real-world scenarios such as business meetings, weddings, sports, dating and concerts.
It's kitschy, for sure, but some people are questioning why they'd want to host/attend a meeting as an avatar in the metaverse. "Innovation for innovation's sake can be fun and interesting," says Doerksen, 52, named one of the Top 20 Thinkers in Social TV and Second Screen in 2012. "But I'm pragmatic, and some of these applications are not needed and kludgy."
What Doerksen is enjoying about the spatial realm are the audio and visual enhancements. When you run in the physical world with Klocked, for example, you can hear the breath and footsteps on your headphones of passing competitors, the tempo matching/boosting Weav music, and messages announcing pace and landmarks. Post-race, you can watch the special effects emitted from your exclusively designed Tattshoos sneakers when you overtake runners, as well as the slow-motion replay. A marathon runner himself, Doerksen says what differentiates ePlay from its Peloton, Zwift and Facebook's Supernatural competitors is that its games actually take users outside.
The metaverse is also attracting speculators who are purchasing real estate, the equivalent to buying domains on the Internet. In January 2022, ePlay announced the release of the Klocked World Metaverse Real Estate Platform that allows users to purchase and develop sports property to participate, host and design sporting events, gear, trophies and other content for ePlay games. The first lots sold were in London and Paris.
"I like to think of the metaverse as augmented reality, not as an alternate reality. I'm too grounded in the real world to want to replace it," Doerksen says. Looking to the future, he foresees we'll be wearing smart sunglasses that will literally change the way we see the world. And someday, when those sunglasses connect to our visual cortex, anything imagined will be possible in any resolution.