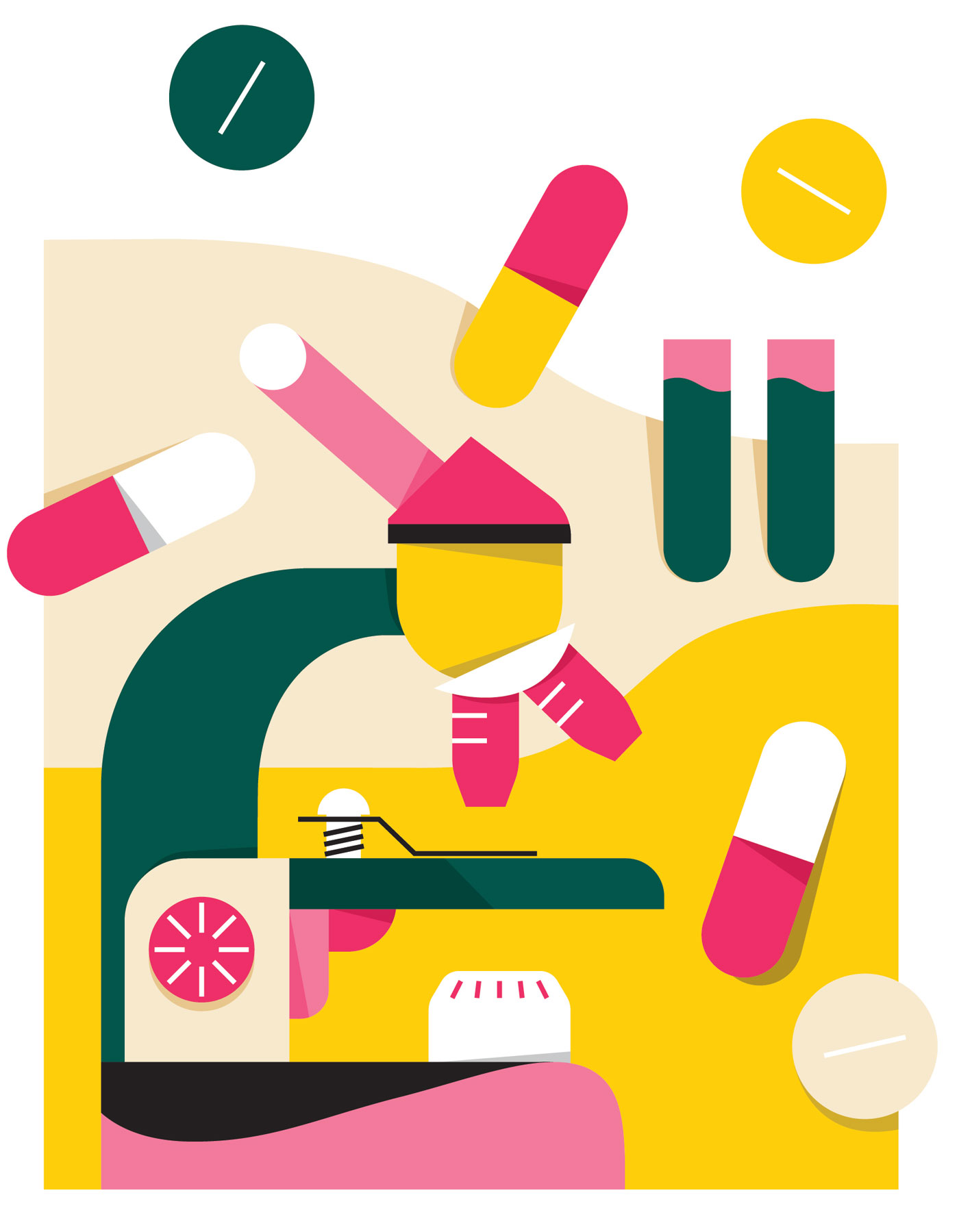 For most people, the immune system is a welcome friend, serving as a protector against diseases and infections. But for millions of others, the immune system is a traitor hiding inside the body, waiting to turn against it. In those cases, the antibodies, or certain types of white blood cells produced by the immune system that usually respond to infectious viruses or bacteria, instead attack the body's own cells. This is known as autoimmune disorder, which is behind as many as 100 autoimmune diseases that vary from annoying to deadly, common to rare. Psoriasis, lupus, type 1 diabetes, multiple sclerosis and rheumatoid arthritis are examples of diseases caused by autoimmune disorder.
For Dr. Pere Santamaria, founder and chief science officer of Parvus Therapeutics Inc. (a startup co-founded with the University of Calgary), fighting autoimmune disorder has been both a focus of his research and his own personal struggle. As a child, Santamaria was diagnosed with myasthenia gravis, a neuromuscular disease caused by autoimmune disorder. Santamaria says his affliction wasn't the primary motivation of his research, but his interest in the mechanisms causing type 1 diabetes did eventually lead to his team's ground-breaking discovery of a whole new class of drugs, which Parvus eventually named Navacims, that could someday significantly improve the treatment of autoimmune diseases.
The importance of this medical development is further underscored by the fact that Parvus Therapeutics has signed licencing and collaboration agreements worth more than $1 billion (placing it in the exclusive class of companies known as "unicorns").
The partnerships will be critical for Parvus to further develop and eventually commercialize Navacims for treatment of a variety of autoimmune diseases, though Santamaria points out there is still much work to be done, including pre-clinical development and clinical development activities. Parvus has yet to release a time frame for the clinical phases and possible commercialization. And, as with the development of most pharmaceuticals, the road up to this point has already been long and challenging, according to Santamaria.
"It's not straight forward to bring pharmaceutical products from the bench to bedside," he says. "To take a discovery from the research laboratory to the level of building a new class of drugs, and then to clinical trials, requires a lot of time and resilience with a lot of rejection and failures along the way."
The journey that Santamaria and Parvus are on began back in 2004. Santamaria wanted to understand why some people are genetically predisposed to autoimmune diseases (in this case type 1 diabetes), and how that predisposition compels the immune system to attack the insulin-producing cells of the pancreas.
To try to understand those mechanisms, Santamaria and his team attached "baits" for diabetes-causing white blood cells (specific proteins that are targeted by these cells) onto iron oxide nanoparticles (IONPs). These nanoparticles are commonly used as a contrast agent for magnetic resonance imaging (MRI). Using the MRI, team members tracked the accumulation of the white blood cells that had bound to and swallowed the bait-coated IONPs to the pancreas, and observed their effect on insulin-producing beta cells.
They were able to track the accumulation of these white blood cells into the pancreas where they discovered, unexpectedly, that the IONPs used for tracking displayed therapeutic activity. That is, they found that the protein-coated compound disabled inflammation within the pancreas without diminishing the beneficial actions of the immune system of protecting against infection and cancer.
Santamaria says that while this result was completely unexpected, after several days of thinking about it, he found a rational explanation.
"I realized that we had found not only a new type of compound, but that it could be a new class of drugs with significant implications for treating the disease," he says. "I had been trained as a medical doctor so it became apparent to me the compound could possibly be useful to treat a variety of autoimmune diseases."
However, Santamaria explains that he had little data, only the initial observations. In addition, the compounds, which were eventually named Navacim, were basically a class of drugs that had never been manufactured, unlike widely used monoclonal antibody drugs. The path of development to clinical trials and commercialization to those drugs had already been blazed, while Santamaria and Parvus Therapeutics had to blaze their own trail. On the other hand, he points out, since Navacim is a new class of drugs, Parvus owns any drug that is developed in the class, so the value is potentially much greater.
Once Santamaria and his team realized the potential for the compound, there was much to be done. Santamaria co-founded Parvus with the University of Calgary — UCalgary filed the initial patents and the exclusive licensing belongs to Parvus. As the data set continued to be built to support the company's claims, more patents had to be filed, which required funding by angel investors. The patent portfolio grew as data sets expanded.
In the meantime, Santamaria says, there was no further advancement in that particular research area by the pharmaceutical industry, which led to more interest in Parvus. The company matured and hired more people. Growth was slow and sometimes painful but eventually, as the data became accepted, the potential benefits of the drug outweighed the risks of development.
Santamaria credits UCalgary for its support of entrepreneurship and fostering an environment for commercialization that can help improve human health and encourage the advancement of technology. However, he warns that he sees little personal investment in diversifying the economy into sectors other than oil and gas, which results in companies eventually leaving the province to grow to the next level.
While the increased recognition and affiliation with one of the world's largest pharmaceutical companies has been gratifying, the real source of satisfaction for Santamaria lies elsewhere.
"When you conduct research in the laboratory, it's because you're curious and want to ask questions about Mother Nature, but it's always with the hope that it will become meaningful for patients and to build upon the knowledge that others have created before you," he says.