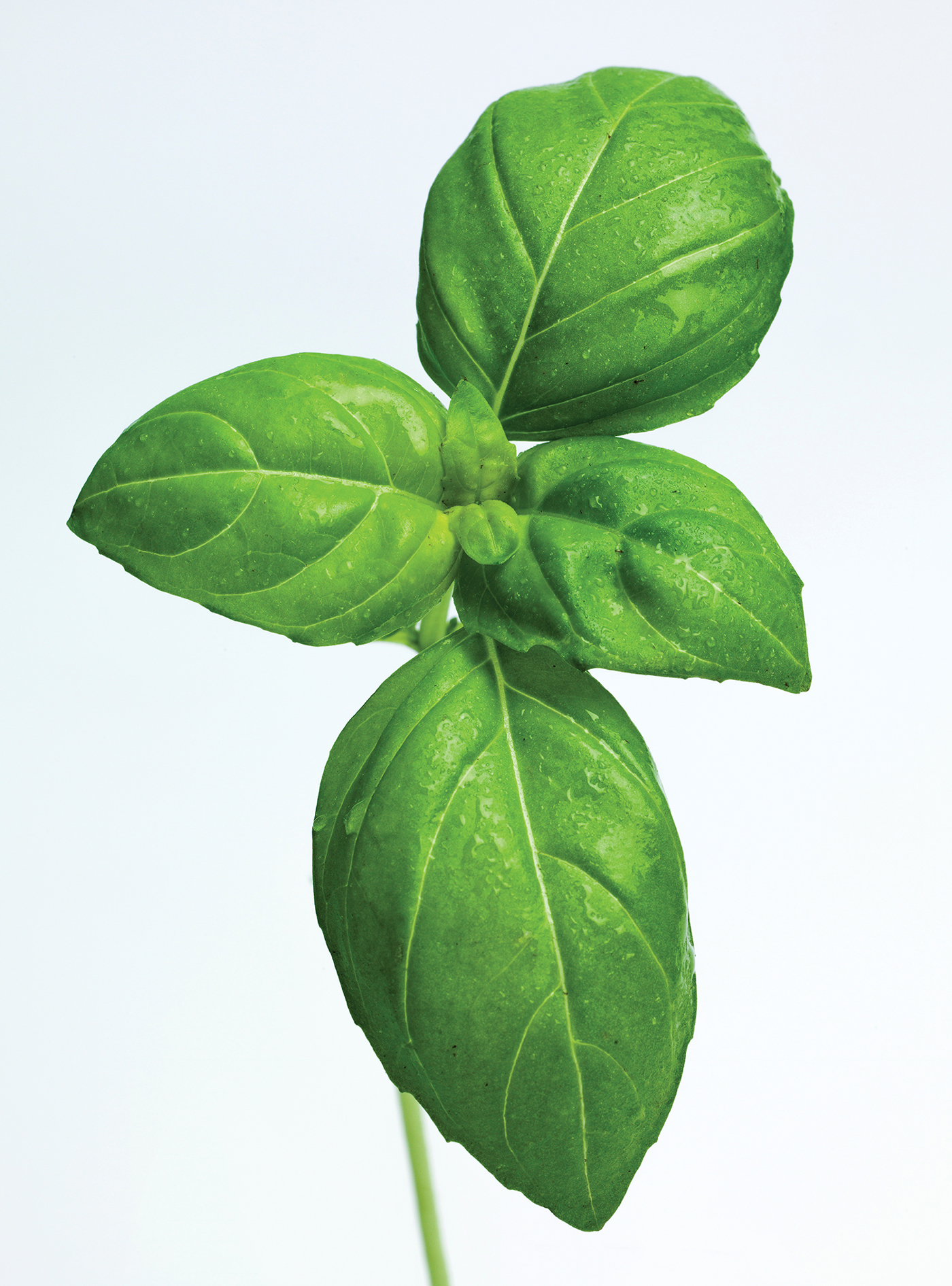 Provision Analytics foresees a future where there's nothing we don't know about food. The big-data/software startup is on a quest to make every step of food production — from growing to retail — easier to analyze, trace, make transparent and keep safe. As well, Provision sees a long-term road to high-value data sales and a future where food is more than a commodity.
Co-founder and CEO Erik Westblom launched Provision with a partner (who has since moved on) in 2018, about halfway through completing his MBA at University of Calgary's Haskayne School of Business. The concept for Provision was originally conceived for the wine industry, but Westblom pivoted after seeing a greater potential for success in food.
In a viability study, Westblom and Provision looked at approximately 12,500 different food manufacturers in North America, then compiled 177,000 records from other parts of the food value supply chain. They discovered that 94 per cent of companies in the market had fewer than 100 employees each and that 97 per cent of companies were keeping records on paper spreadsheets. This demonstrated that there was a gap in the market for powerful data tools and, because the food industry is made up of diverse, specialized businesses, that competition would not be a major barrier to success.
Soon after, the company's data collection and analysis software, OneTrace, was born. OneTrace includes a variety of uses for food manufacturers, wholesalers, warehousing entities and distributors. From helping companies manage food safety compliance forms and go paperless on the simple end, to helping expedite and mitigate loss from a product recall on the sophisticated end, OneTrace streamlines the communication of information between every step of the food supply chain.
Westblom says that the tech's traceability engine is its most valuable component. In the case of a recall or other inquiry, OneTrace can quickly summon data on specific products and raw ingredients based on vendor, location, time frame or even what pieces of equipment and which employees touched the product along the way. "You just send [OneTrace] the criteria you want and it will tell you exactly which products were shipped to which end customer," he says.
Shannon Snaden, who has consulted with Provision Analytics on behalf of clients as part of her MBA work and has worked for the trade group Plant Protein Alliance of Alberta, of which Provision is a member, says that what makes Provision stand out from other companies is "that they fit a niche for the smaller food manufacturing industry companies that are required to have traceability in their supply chain; those that need the software to be flexible as they scale up, but also affordable enough for them to implement."
The company's early successes have led to dividends. In November, 2019, a $250,000 US investment was announced from Edmonton's TrustBix, a similar company specializing in livestock. In February, 2020, Protein Industries Canada (PIC), a not-for-profit innovation supercluster, announced that Provision would be one of three Calgary companies chosen for a $9.25 million collaboration with Coutts Agro in Kindersley, Sask. Protein Industries Canada will pay for half of the project with the four companies on the hook for the remainder. Provision will receive anonymized data, mostly pertaining to food waste at the farm level, generated from tech trials on the farm over the course of three years.
"Food waste is going to be the biggest focus out of this," says Westblom. "If you look at global food-waste rates right now, it's at approximately 38 per cent at aggregate worldwide, and 80 per cent of that number occurs before products even make it to retail."
And in mid-April, in the midst of the COVID-19 pandemic, Provision Analytics announced that it had raised $3.2 million in private equity and grant funding to build out its digital tool for food safety and traceability.
Combined, these funding announcements have provided major votes of confidence for Provision, and are critical milestones on the company's long-term path.
Beyond the profit and satisfaction of improving food safety, transparency and traceability by licensing OneTrace to clients, Westblom sees new ways of monetizing both food and data. Going back to wine, what Westblom calls "the only de-commoditized consumable on Earth," he imagines a future where the prices of carrots can vary as drastically as those of cabernet sauvignon — directly because of the transparency OneTrace and Provision can create. If his prediction is correct, food producers will have no choice but to see their output as products rather than commodities, and may flock to Provision to help provide the transparency that will give them an edge in the market.
More Local Food and Agriculture Companies You Should Know About
The Olds College Smart Farm will welcome its first students this September after launching for curriculum development in the summer of 2018. The 2,000-acre working farm will act as a "sandbox" for researchers and students, as well as farmers, tech companies and agricultural businesses, said Dr. Joy Agnew, director, applied research, Centre for Innovation at Olds College.
The farm's flagship technologies are the DOT autonomous seeding robot, a multi-sensor cluster of different instruments that collects and organizes massive amounts of data simultaneously for researchers and, naturally, a farm-wide, high-speed WiFi network. In consultation with farmers, CEOs and innovators, Smart Farm intends to find out which agri-tech products have the most valuable and practical applications for farms while teaching students real-life working skills in the process.
"It's a functioning, living farm and yet we have the flexibility and the authority and the ability to play with whatever technologies we want," said Agnew. "The fact that we have the ability to do that is unheard of, quite honestly."
The Harvest Hub's "HubTub" is an aerated container-farming unit that uses living soil to grow deep-root vegetables quickly and with a high nutritional yield in a controlled, indoor environment. Created by co-founder and COO Sean Fillion, the HubTub can grow international crops with a high degree of control that could one day improve access to healthy, affordable food.
This past winter, The Harvest Hub grew saffron at its own indoor farm, but once what the company is doing with its HubTub at its R&D farm can be scaled, Fillion imagines The Harvest Hub partnering with real-estate developers on what he calls "ag condos" — rental or purchase units where suppliers, restaurants and even individuals could easily and efficiently farm their own food. "Look at those empty towers downtown," said Fillion, whose background is in development. "Agriculture is where we started in Alberta and it's where we need to get back to."