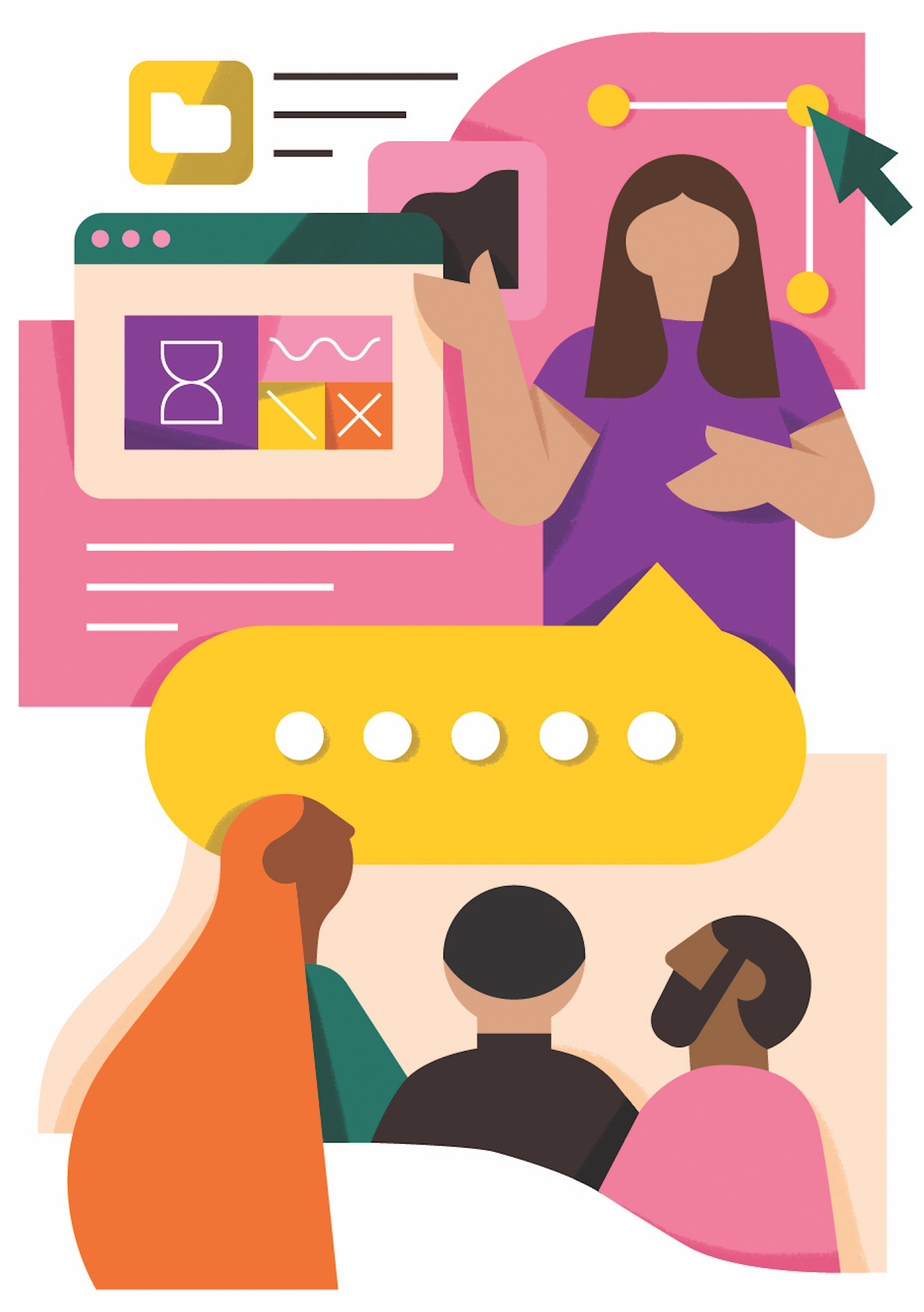 In 2009, when Arleigh Vasconcellos founded her tech public relations firm, some family and friends wondered if she had picked the right sector to promote. Calgary was known for oil and gas, after all. But Vasconcellos knew the city's technology and innovation scene was quietly building, and she wanted to shine a spotlight on it and tell its stories.
As a PR professional, Vasconcellos had plenty of experience in storytelling and effective messaging. After studying communications at the University of Ottawa, the born-and-raised Calgarian moved to Whistler to handle PR for a snowboarding festival. That led to jobs with Whistler Blackcomb and Tourism Whistler where, in one year alone, she planned media visits for more than 350 journalists from around the world. In 2005, she and her husband quit their jobs to pursue their dream of living in Europe and moved to London. There, she worked at a communications agency and ultimately managed PR for a global industry trade show.
The conference featured a technology track; for Vasconcellos, it was love at first PR encounter. She was enamoured with the people and their fascinating technologies. When she and her husband moved back to Calgary in early 2009, Vasconcellos launched The Agency to help innovators drum up positive PR. "These people are developing, building and making things that have the potential to change the world for good. They are phenomenally smart," she says. "And part of what draws me to them is typically they're not the best communicators. They're engineers, they're software developers. They often think in numbers."
By helping them with words, Vasconcellos has built a thriving PR business. She specializes in sharing stories that distinguish her clients from the competition. Whether building a website, sharing social media content, or helping a company strategize for a multi-million-dollar sale, the firm highlights how clients' technologies are solving ultra-specific problems.
To do that, Vasconcellos and her team must understand the solution — be it an agricultural, environmental, logistics or financial technology — and translate it well. They're known for asking a lot of questions, eliminating jargon and using plain language. As she often advises, "You have to tell the story so your grandma can understand it."
To date, The Agency has shaped communications strategies for more than 200 startups, and demand is on the rise. Vasconcellos now has clients across the country, a team of 13 full-time employees working alongside six-to-10 consultants, and an airy new office in a heritage warehouse in Inglewood. She's also passionate about mentoring and coaching entrepreneurs, having participated in Platform Calgary's Junction residency and the AccelerateAB Roundtables prior to the onset of the pandemic.
Although the city's tech sector has come a long way, Vasconcellos says it's nowhere near the finish line, and that's what excites her. "I'm really hopeful we've put the right foundations in place. There's always change, but I think enough people are driving towards success that we will continue to grow," she says. "It's nice to see Calgary's tech sector is finally starting to get the recognition it deserves."