Right now, most cities in North America seem to be vying to become some version of Silicon Valley.
That alone was likely reason enough for 238 of them, Calgary included, to toss their hats into the ring in 2017 to become home to Amazon's second North American headquarters. When Calgary ultimately lost that bid in early 2018, it was a wake-up call, for the city according to Calgary Economic Development (CED), the organization that led the city's bid-marketing campaign.
In the follow-up conversation that CED had with Amazon (something they say other cities didn't get), the e-commerce giant's spokespeople said it was skeptical of Calgary's tech talent pipeline and whether the city was ready for the imminent technological transformations headed our way. The Amazon people also told CED representatives that technology isn't a "sector" anymore, it's a way of doing business, that will impact and disrupt every single industry. It became clear that having the top tech workers was the city's best path forward.
Betting that our people, could punch above their weight if they were given the right opportunities and training, City Council approved CED's Calgary in the New Economy Strategy in June 2018. This latest version of the city economic strategy outlined four pillars for Calgary's new economy: talent, innovation, place and business environment, with the goal of positioning Calgary as "Canada's destination for talent." To fulfill that, the city will need to grow new talent, attract companies and retain and recognize the talent that is here.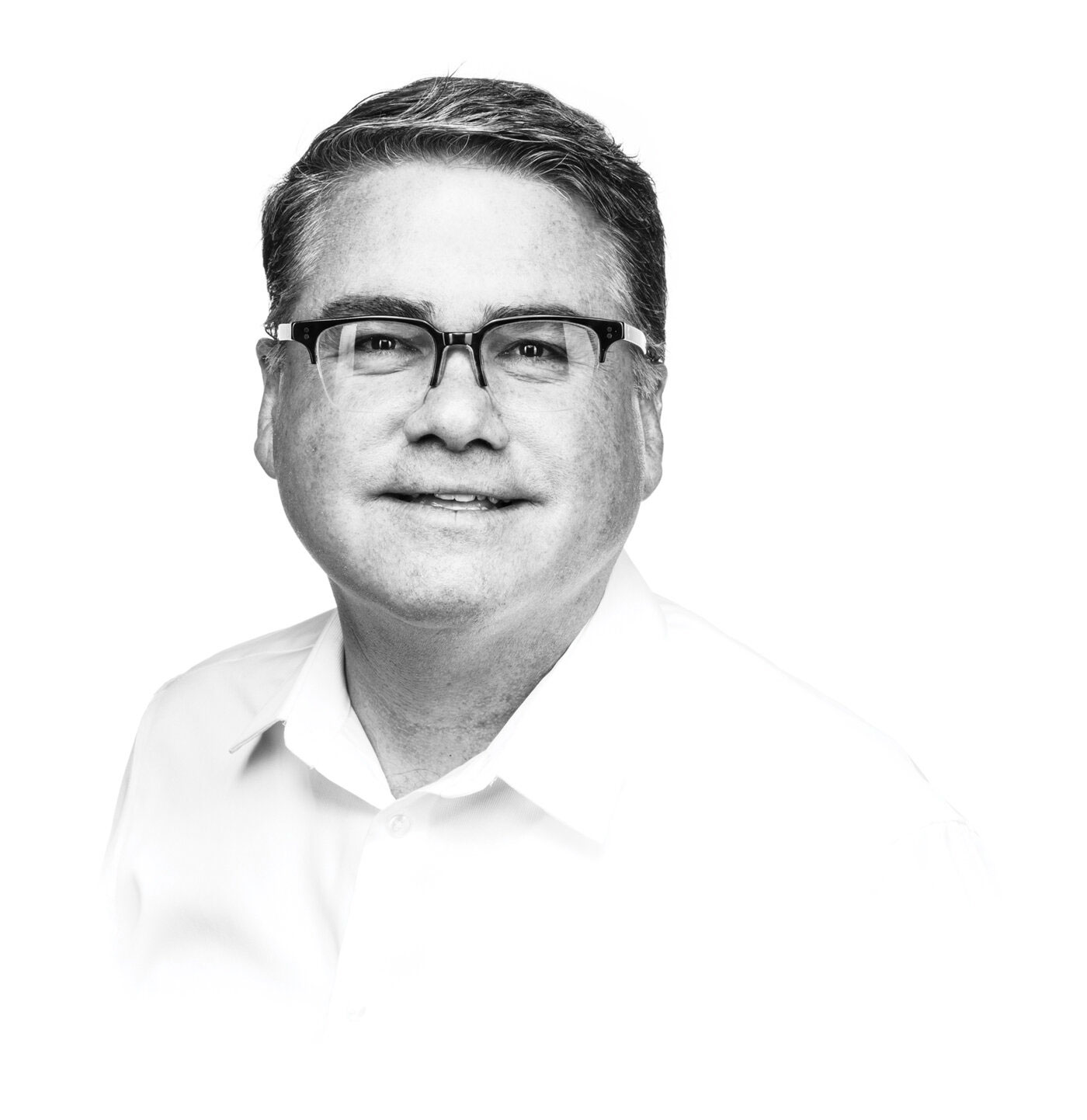 Growing Talent
The flashpoint of losing out on the Amazon bid helped set off a series of events to address the skills gap between educated professionals — many of whom had been laid-off from energy sector jobs — and the jobs of the next economy.
For those who already had a degree, the landscape of formal education needed to change from four-year degrees, to short, experiential courses, micro-credential certificates and bootcamps.
CED's Edge Up program, a six-week bootcamp aimed at re-educating laid-off energy professionals to work in digital technology, received 1,400 applications for 100 seats in the first and second cohorts. After launching in September 2020, SAIT's School for Advanced Digital Technology introduced a 14-week bootcamp on applied machine learning this past February through its Digital Transformation (DX) Talent Hub. There were 375 applicants for the 50 seats available, says Jim Gibson, chief catalyst at the school. The DX bootcamp series now includes topics like applied virtual reality, blockchain development and other subjects.
The demand for access to tech learning opportunities goes beyond bootcamps. At Mount Royal University, more than a thousand students from various disciplines have pursued non-credit programs, individual courses and mentorship opportunities through the Institute for Innovation and Entrepreneurship since it launched in 2012. Courses at the Institute emphasize a "work-integrated learning" approach, which means students spend less time in a lecture hall and more time in a co-op or internship; or building their own businesses. One of the core programs, LaunchPad, allows students to pitch an idea for the chance to win seed funding, coaching, mentorship and access to an incubator lab.
These experiential approaches to education produce people with both business and technical skills, which is what employers are looking for says the Institute's director Ray DePaul. "What they learn in that process is invaluable and not something you can teach in a class," says DePaul. "What we found is the students that go through that end up being far more resilient. They're far more adaptable, they're more focused … they're engaging in the community, they're engaging with customers. And these are all skills that you need in this new economy."
The drive to develop talent for the new economy is affecting students before they even get to the post-secondary level. "The real problem of education can only be understood when the vision you carry for the future is distinctly different from your current reality," says Tom Rudmik, founder and CEO of Master's Academy and College. At Master's that translates to a focus on what Rudmik calls "profound learning," a four-layered model where the top two layers are "innovation" and "future-ready skills" to create "imaginal leaders — the seers and creators of the future."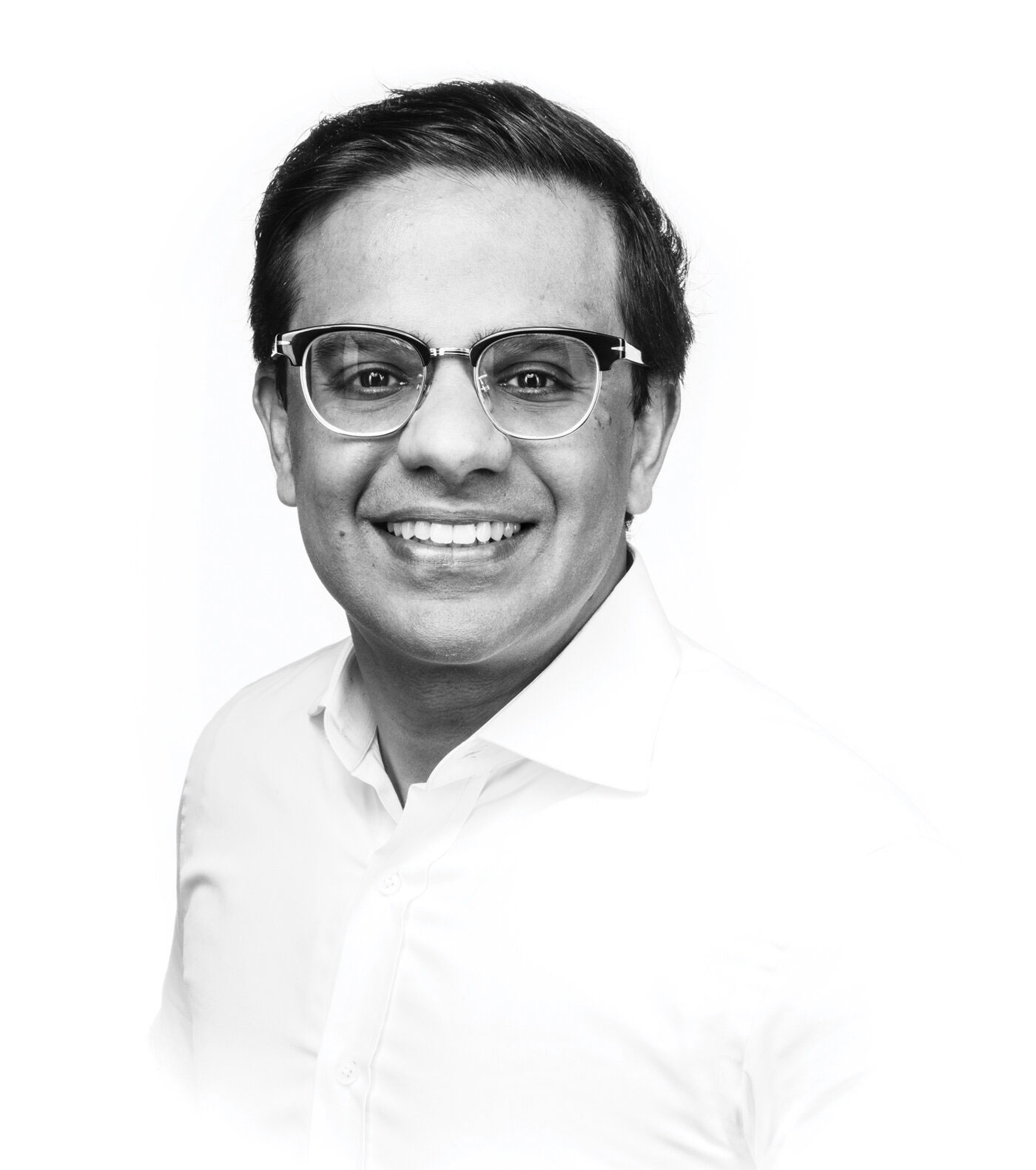 Attracting Talent
Along with developing talent and supporting entrepreneurs who can create new opportunities, the City knows it also needs to attract businesses and additional talent. In February of this year, mCloud, a Vancouver-based cleantech company listed as a top-performer on the TSX Venture Exchange in 2020, announced it would be moving its head office to Calgary to be closer to Alberta's energy assets. And in early March, Infosys announced its intention to set up shop in Calgary and hire 500 people here over the next three years.
Attracting talent isn't just about companies moving in, it's also about homegrown companies expanding on home turf, such as Calgary-based startup Symend's expansion into a 79,000-square-foot office space in the downtown First Tower building. Calgary-based fin-tech company Helcim recently expanded downtown, too.
The City of Calgary's Opportunity Calgary Investment Fund has dispersed millions of dollars to local tech startups since 2018. In 2020, the fund invested $4 million into Harvest Builders and $3.25 million into AltaML. The fund is also focused on addressing tech talent shortages with an investment of $8.2 million over five years in SAIT's DX Talent Hub.
Hyder Hassan, CEO of Immigrant Services Calgary, says that Calgary's competitive advantage is that it's a young, educated and diverse city, making it appealing to immigrants. In the next three years, it's estimated that 60 per cent of newcomers to Canada will be "economic immigrants" — highly educated people who can quickly become economically established. Calgary, a city of over 240 ethnic origins, where 97 per cent of people can speak English, is where Hassan predicts they'll want to live. However, he warns, newcomers, including economic immigrants and high-net-worth immigrants looking to invest in tech in Calgary, are currently underutilized because of basic issues that slow down their settlement processes.
Having money does not cancel out the need for settlement services, Hassan notes. "Right now there are only 30 per cent of newcomers [in Calgary] seeking services," he says — not because they don't need them, but because they don't know about them. As an example, he shares the story of one high-net-worth newcomer, a startup investor, who had to use Uber to get to investment meetings because no one had told him his temporary license would expire after three months.
Last September, Immigrant Services Calgary launched the Gateway Project, which helps users navigate the immigration process so they can go to school, work and invest in the economy faster. Gateway's digital platform is a single point of entry to "onboarding" (a.k.a. settlement) services in Alberta that makes it easier for newcomers to complete tasks, such as renewing a driver's license or registering a business. At its core, the Gateway Project is a standardized needs assessment. It uses self-reported data and "skip logic," a survey feature that gives each user questions based on their specific answers to previous questions, to pinpoint the exact services they need. According to Hassan, Gateway is an "innovative and scalable way to attract and onboard the majority of newcomers that come to Canada," an advantage when considering that attracting and onboarding a higher proportion of Canada's immigrants to Calgary is a potential boon to the City's talent economy.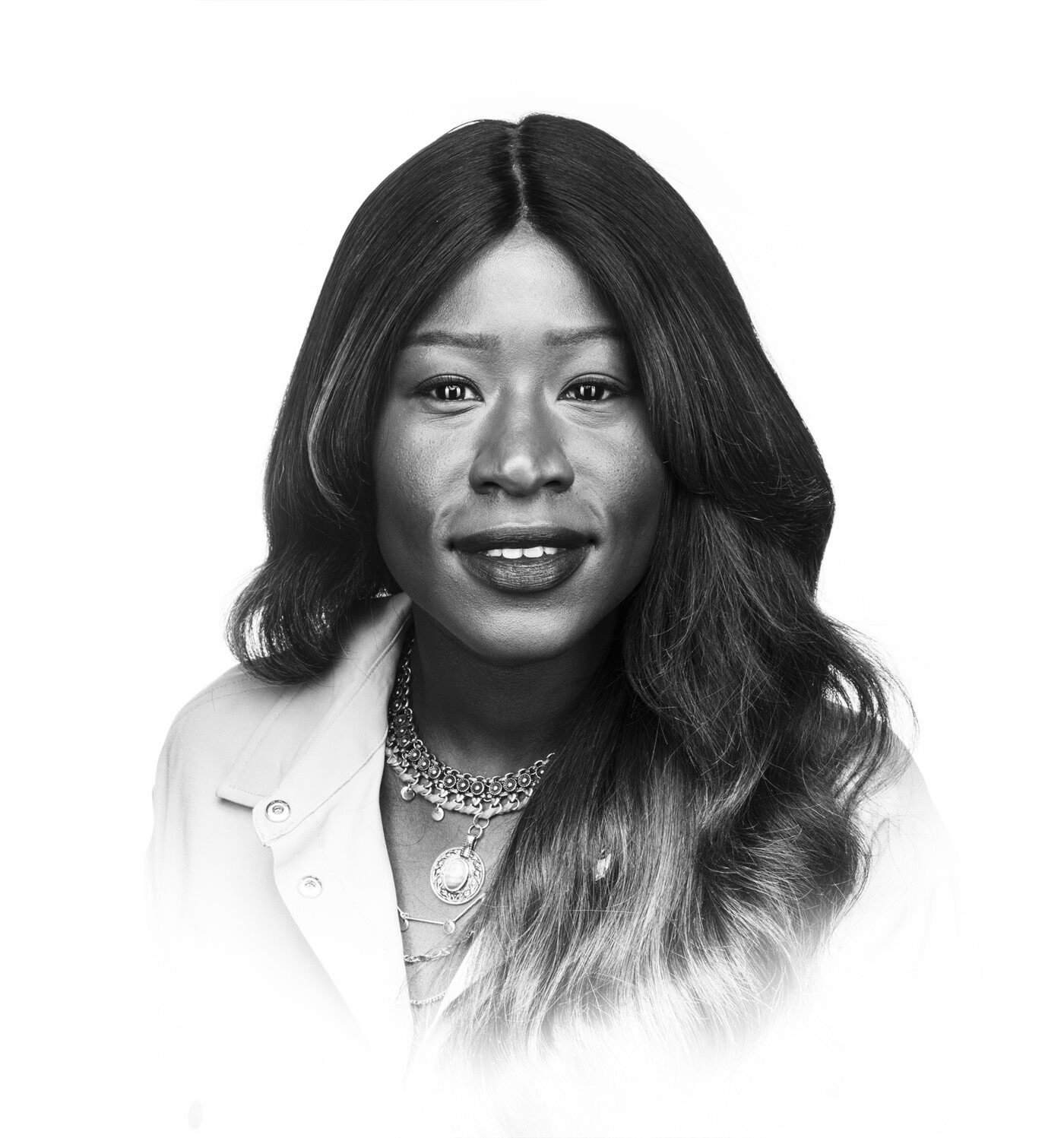 Retaining Talent
Creating better opportunities for a diverse population of talented workers and entrepreneurs will be key to keeping those talents in Calgary. Acts of discrimination as subtle as tossing a candidate's resume aside if you can't pronounce their name, or deciding a qualified candidate isn't the right fit based solely on meeting them once in the context of a job interview results in large swathes of qualified people being ignored.
Inclusion strategist Elise Ahenkorah of inclusion Factor, works with public and private organizations to build diverse teams, equitable team dynamics and inclusive workplaces. Ahenkorah says that biased workplace and hiring systems have resulted in under-representation of qualified female, gender-diverse and Black, Indigenous and racialized professionals in the corporate C-suite. These same groups also face greater challenges when starting and growing a business. "Black, Indigenous or women-of-colour-owned businesses often do not lack the talent or ability needed to secure funding opportunities, they lack access to those opportunities," Ahenkorah says.
Garth Johnson, CEO of auticon Canada, an IT consultancy "leveraging the unique abilities of people with autism in tech," agrees that significant talent is being overlooked by discriminatory hiring.
Educated people with autism have desirable, highly technical skills, Johnson says, that are often (but not always) perfectly suited to innovation and technology. Yet this demographic is consistently overlooked due to old-fashioned hiring practices and company cultures. "There are so many people on the autism spectrum in Canada, tens of thousands who have university degrees, who've never worked. And the reason for that is it's all about the socialization and onboarding structure, the interview process," Johnson says. "I've heard so many stories about how broken that is for all of us, but especially for people on the spectrum."
Diversity, equity and inclusion work needs to be addressed throughout the corporate world as well as at post-secondaries. According to Gibson, SAIT's School of Advanced Digital Technology emphasizes co-creation, which involves having students actively contribute to how a course is delivered and what is taught. While it's a new and abstract concept for a formal institution, Gibson says it's a way to embed diversity of thought, culture, gender and other areas into the digital world.
At MRU, the Bissett School of Business is the Alberta home of the Women Entrepreneurship Knowledge Hub, a consortium of Canadian post-secondaries sharing resources to increase the number of women entrepreneurs. The Bissett School, in collaboration with the Diversity Institute at Ryerson University and supported by HSBC Bank Canada, also offers the Alberta Inclusive Innovation Initiative — no-cost workshops on the fundamentals of entrepreneurship for diverse groups.
Networks dedicated to increasing representation, such as The51 (an investment platform to connect women with capital with female-founded tech startups) are also helping increase the visibility of women and other marginalized groups who are entrepreneurs. #Shemeets, an organization founded by Ahenkorah supports "the success of womxn [sic] of colour and Indigenous female makers, artists, entrepreneurs and innovators through mentorship, workshops, community connections and knowledge-sharing." Since starting in Calgary, the organization has grown to more than 7,000 members nationwide. For her work with #shemeets, L'Oréal Paris recognized Ahenkorah in March as part of its Women of Worth initiative.
Boards and leadership of Calgary's entrepreneurial and innovation ecosystems also need to better reflect the diverse and intersectional audiences they serve, says Ahenkorah. "When boards lack diversity it poses a significant risk for the organization to proactively address or identify their increasingly diverse stakeholder needs."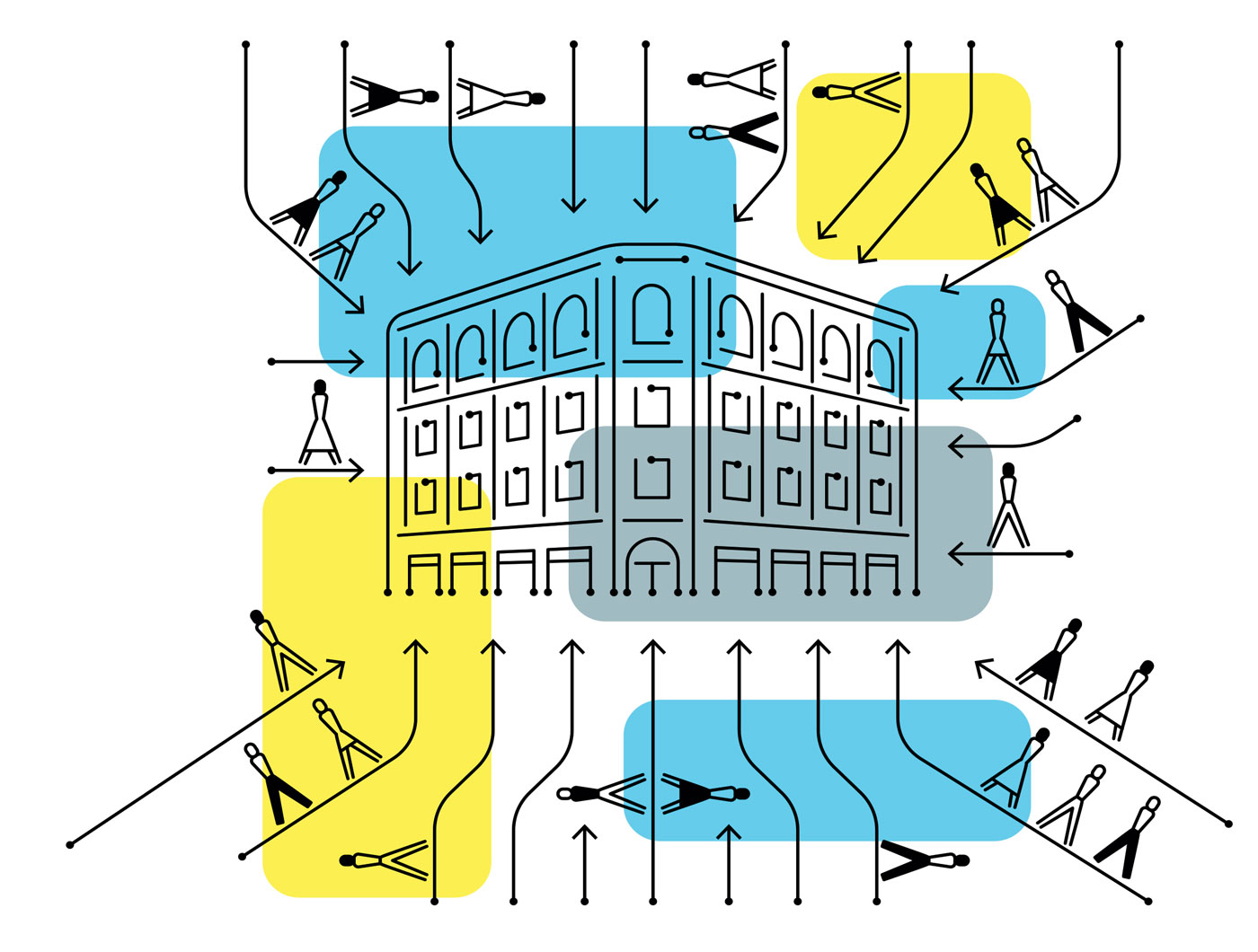 Harnessing Talent
Developing an innovation economy in Alberta has been on the table for at least 100 years, since 1921, when the provincial government established the research company that became what is now called Alberta Innovates. Over the last century, this company has evolved into an agency that touches every corner of innovation through research, investment and funding for businesses and startups in a variety of areas including data, digital, cleantech and production logistics.
Since early 2017, the agency has been led by CEO Laura Kilcrease, a venture capitalist recruited from Austin, Texas, who was instrumental in diversifying Austin's economy from oil and gas to technology. The hope is that Kilcrease can do that again here in Alberta. One of the many ways that Alberta Innovates has supported the province's innovation ecosystem in the last 100 years is through the commercialization of technology. As Calgary's population grows and diversifies and our downtown landscape changes from an energy industry hub to a cluster of tech employers, the quantity of commercially viable technological inventions produced here may be less important than how they were developed, and that how will be contingent on harnessing talent.
The key to securing Calgary's place as a destination for talent is to actually innovate how we think about talent — how we think about education, how we train, how we orient people to our city, how we hire and how we recognize what talent even is.