24 Hours of Eating in Canmore
Drive out to Canmore in the early morning to participate in an activity that everyone enjoys – eating.
By Karin Olafson
Not everyone enjoys skiing in the mountains, but everyone likes eating while admiring a mountainous backdrop. It can make even the least outdoorsy feel as though they're connecting with nature.
As well as (or instead of) working up a sweat, spend a day eating your way through Canmore, hitting up some of the town's best restaurants.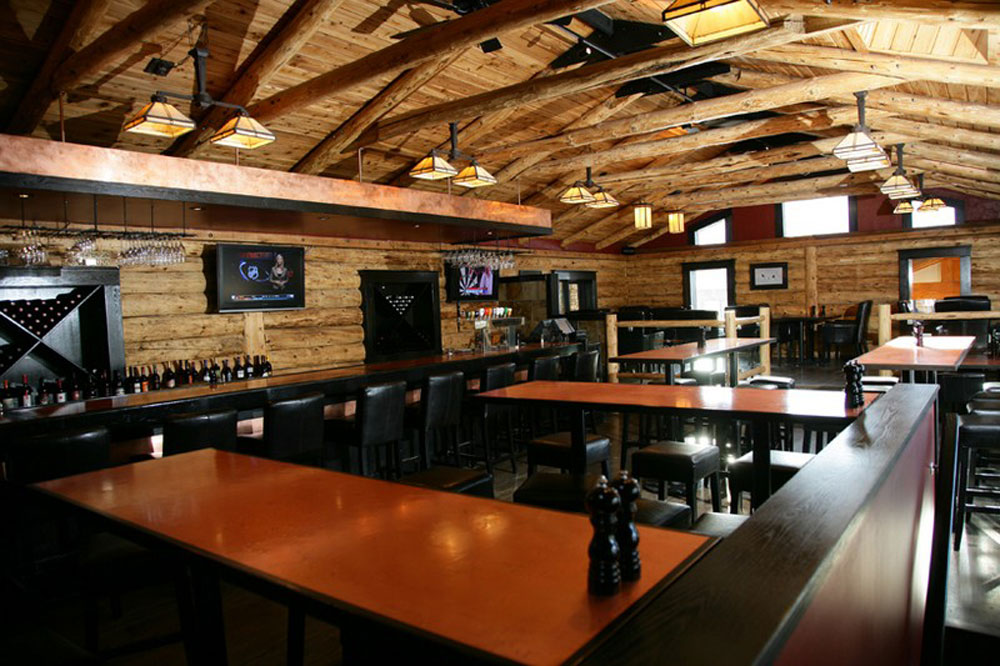 Start off your day of eating at The Wood in downtown Canmore. If you're looking for something light yet filling, opt for the honey baked granola. It's served with yogurt and a variety of fresh fruit like melon, berries and grapes. For something more substantial, opt for the waffles, huevos rancheros or eggs Benedict.
The restaurant is also home to the best patio in town, which is worth remembering when summertime rolls around. In the warmer months, this restaurant is worth a stop, if only for a cup of coffee, so you can dine while enjoying the picturesque mountain views.
838 8 St., 403-678-3404, thewood.ca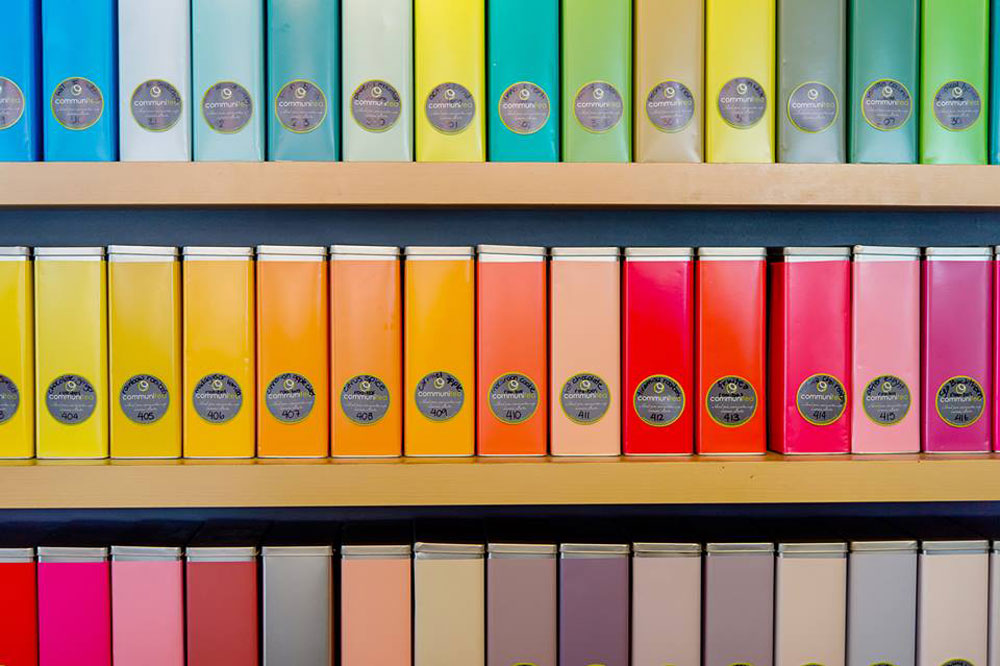 After wandering through Canmore, refuel with a healthy snack at Communitea Caf. Since 2007, this cozy restaurant has been known as one of the most creative places in Canmore, serving healthy food and great tea, and acting as a live music venue.
Try something small, like the lemon square, before planning to return for the quinoa bowl another time. You can't leave without having at least one cup of tea. The selection is vast: choose from different black teas, green teas, fruit infusions, white teas and more. (Our personal favourite is the Himalayan chai.) Check the live music schedule and come back later for one of the low-key concerts in the venue – musicians like Michael Bernard Fitzgerald and bands like Old Man Luedecke perform here.
117, 1001 6 Ave., 403-678-6818, thecommunitea.com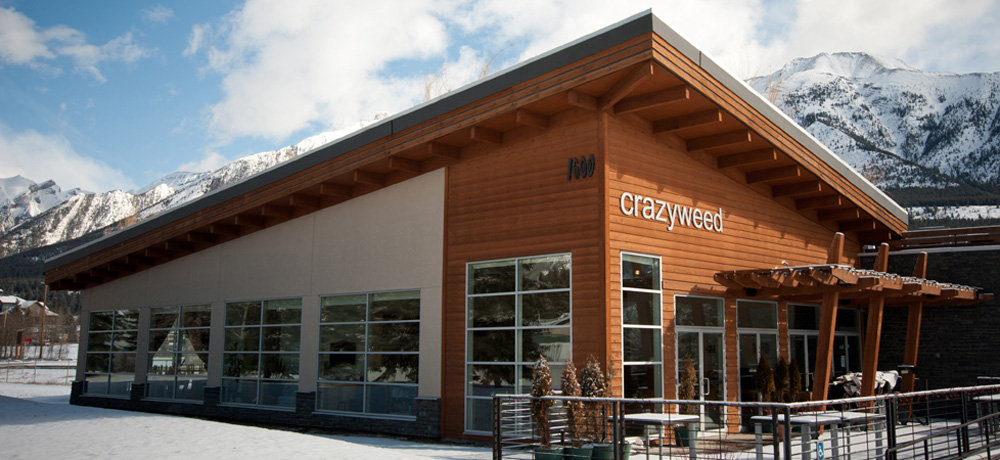 The menu here, prepared by chef Jan Hrabec, has been labelled contemporary mountain cuisine. Everything on the menu is worth trying, but if this is your first time, we suggest the seafood curry ($20) or the Vietnamese pork meatball sandwich ($17). Finish off with dessert, of course. There's no way to describe the "On the Fritz" ($12), hot crispy banana fritters and toasted coconut ice cream, in any way apart from divine.
1600 Railway Ave., 403-609-2530, crazyweed.ca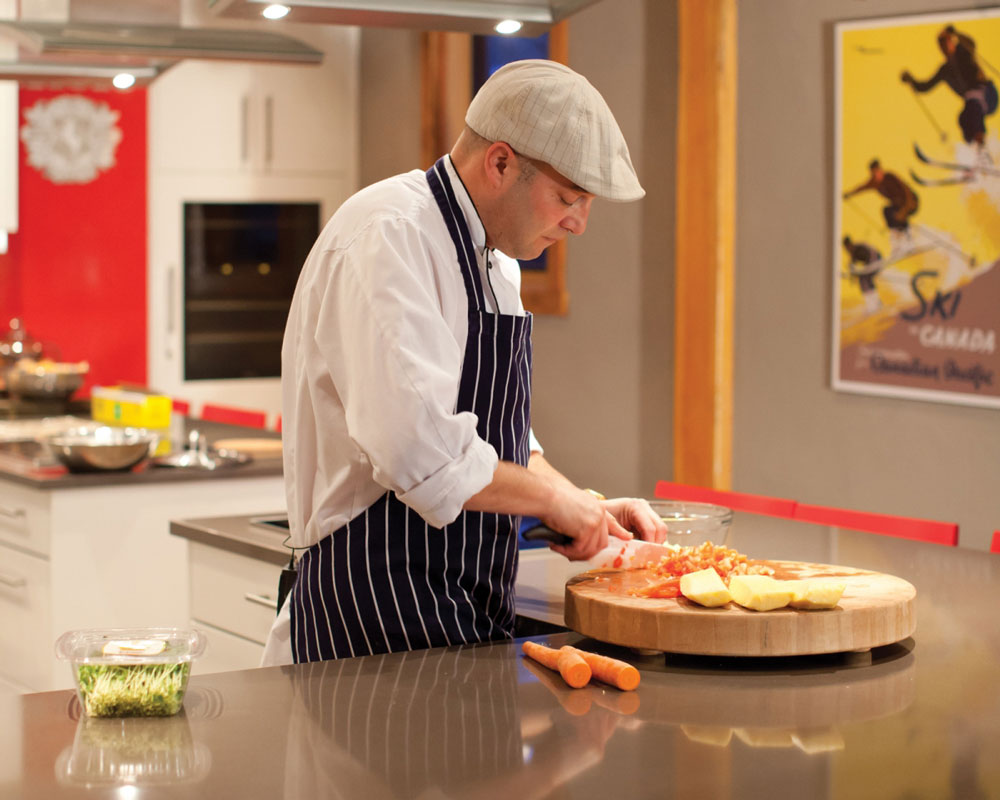 Have a leisurely, three-course dinner at Paintbox Lodge, the homey hotel owned by Olympians Sara Renner and Thomas Grandi. Learn new cooking skills and treat your palate while taking part in a demonstration-style cooking class in the lodge's Miele kitchen. Chefs from all over the Bow Valley lead classes in Spanish, Thai, Indian, Greek and vegetarian cuisine. The meals all use organic and local ingredients when possible.
For a really relaxing evening, stay the night (or minimum two if it's high season) at the boutique lodge.
Disclaimer: you'll need to book in advance if you're planning on enjoying a cooking demonstration here. The classes are popular and fill up fast.
629 10 St., 403-609-0482, paintboxlodge.com
Other tasty Canmore restaurants to keep on your radar
629 8 St., 403-678-9886, brazilianbbq.ca
622 8 St., 403-678-9983, thegrizzlypaw.com
901 Mountain St., 403-679-5228, granderockies.com
2, 718 10 St., 403-678-3747, harvestcafe.ca
817 8 St., 403-609-6631, mountainmercato.com
737 8 St., 403-609-9500, murrietas.ca