Avenue is highlighting one of the 31 best things to eat and drink every day in May on Instagram. Follow along to learn more about these great products.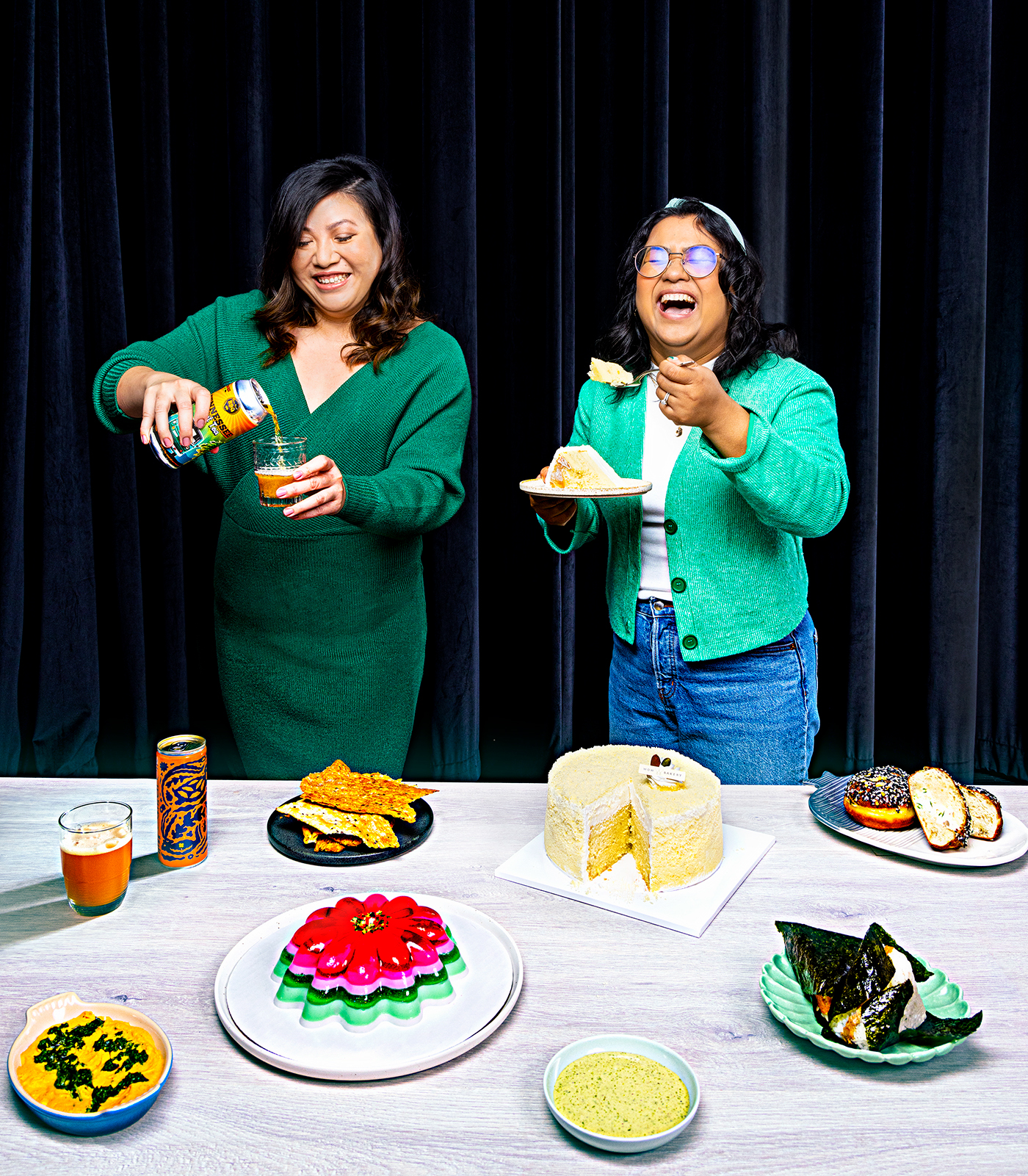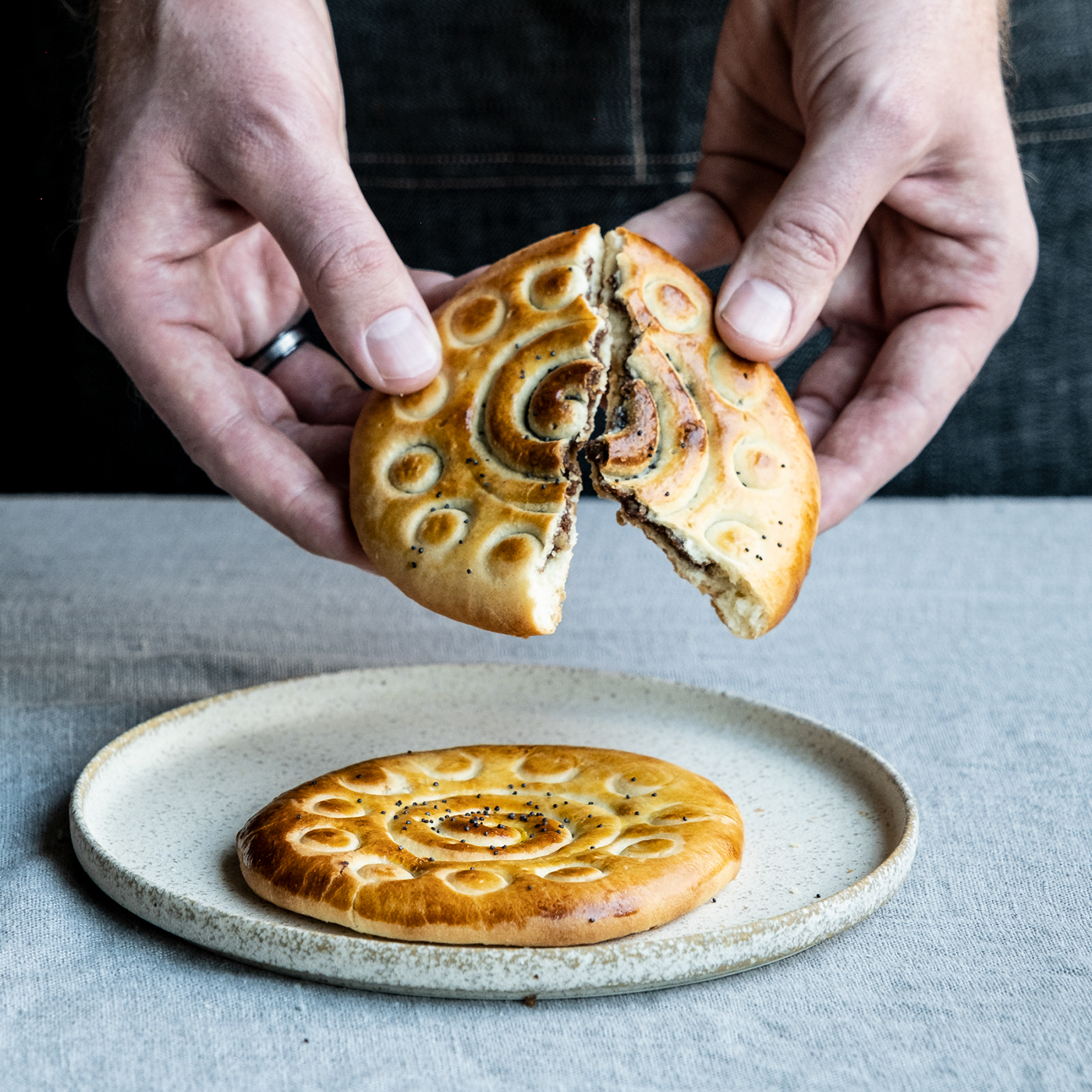 From Buddy's Bakery Buttery, crumbly, spiced with cinnamon and filled with walnuts and sugar, the Fooman cookie originates from northern Iran. Buddy's Bakery is one of the few places in Western Canada making this traditional treat. It's heavenly with a hot beverage; it's also great crumbled over ice cream — so great that Village Ice Cream created a limited-edition Buddy's Fooman flavour in 2021. —C.C.
61, 3131 27 St. N.E, 403-452-5264, buddysbakery.ca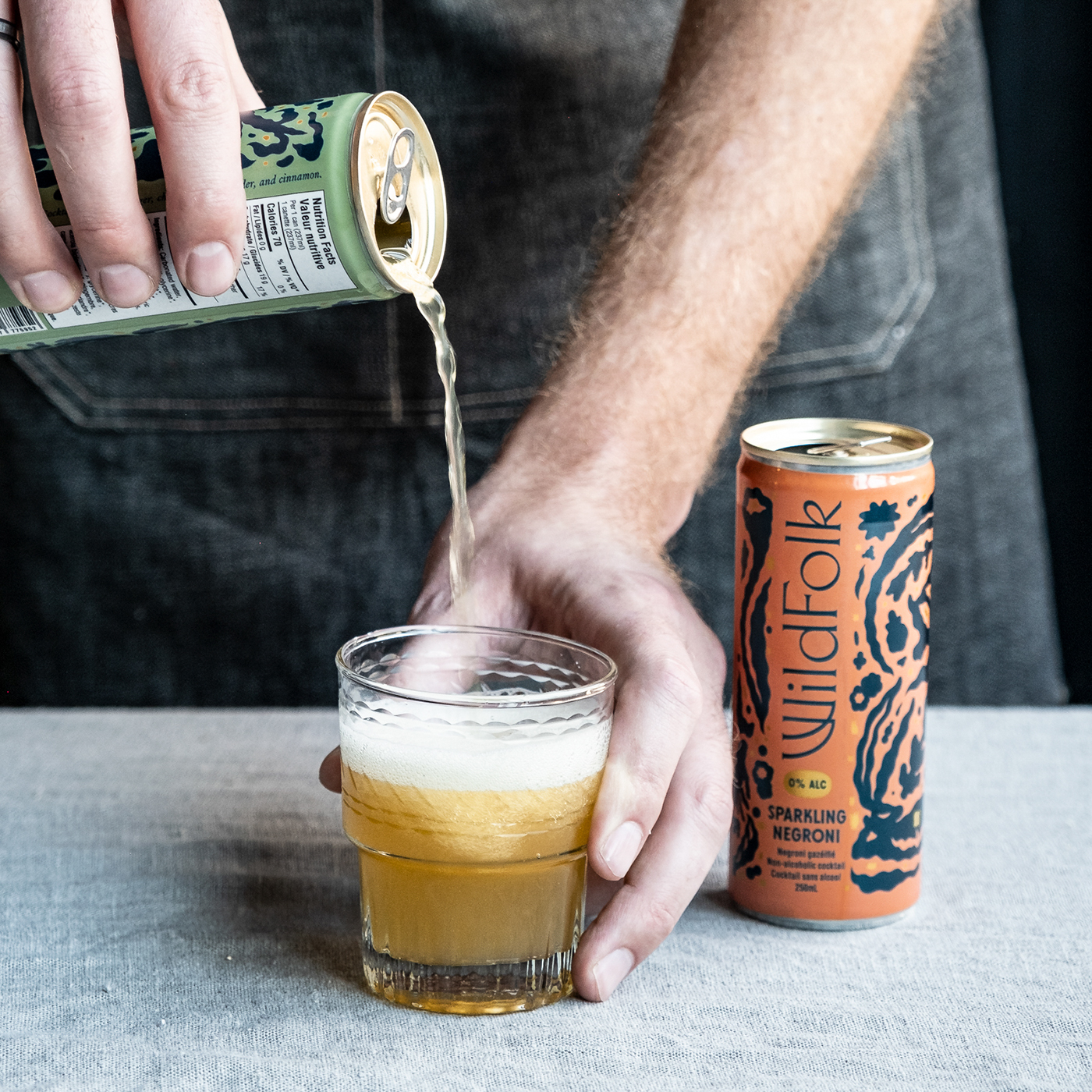 Last November, Dalia Kohen, former owner of The Coup, took her passion for sustainability and gardening and sprouted Wild Folk: canned non-alcoholic botanical cocktails. Enjoy the negroni or vermouth spritz without the woes of a morning hangover! Both are bursting with vivacious notes of bitter rinds and hints of smoke. —C.T.
Sunnyside Natural Market, 330 10 St. N.W., and other retailers, drinkwildfolk.com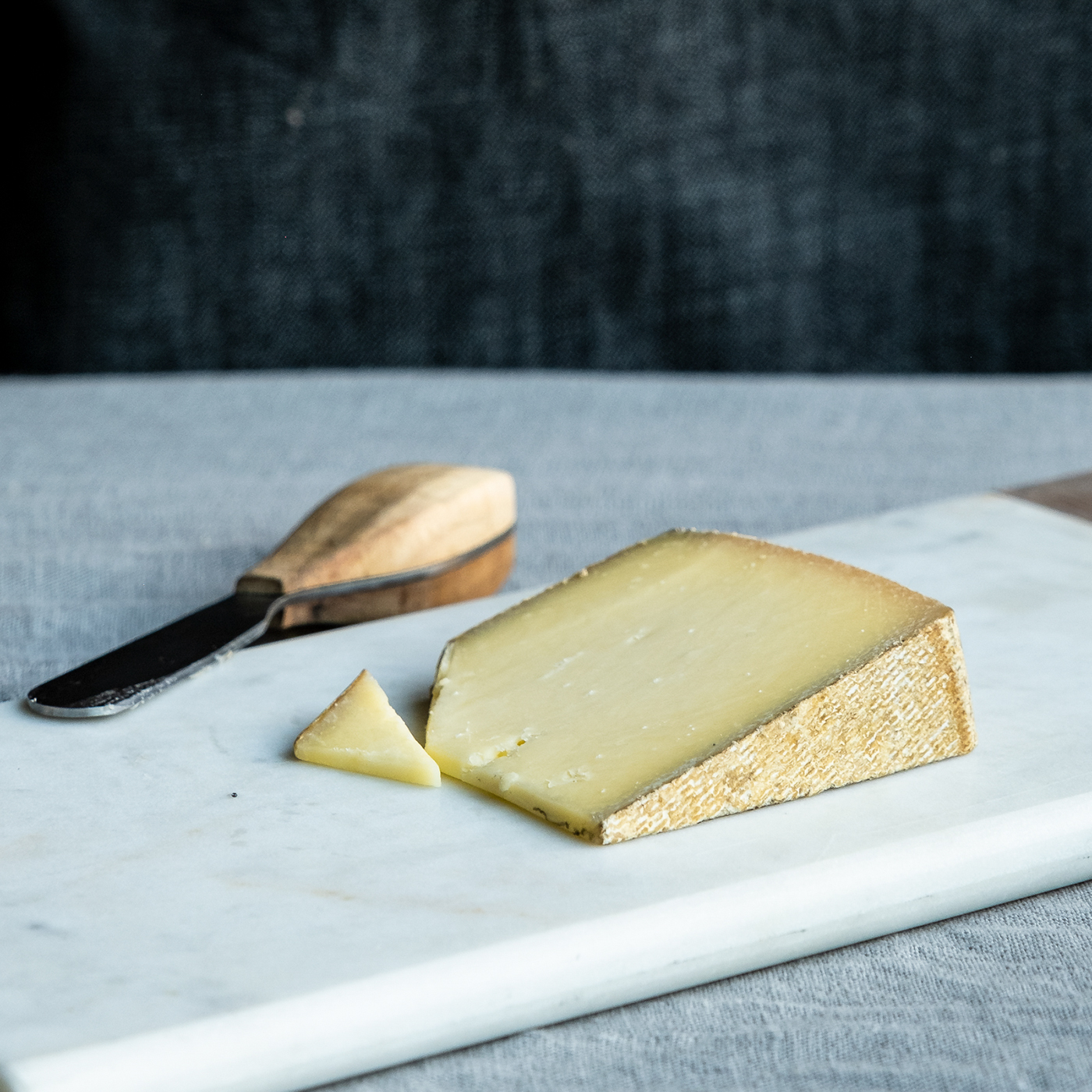 One bite of Five Brothers cheese and I am hit with layers of flavour. From Woodstock, Ont., this cheese is aged on cedar planks for a minimum of eight months and is sweet and creamy with a sharp, nutty finish. Try pairing it with Luc's house-made coffee-bacon jam. —C.C.
Calgary Farmers' Market, 510 77 Ave. S.E., 403-909-0374; and Crossroads Market, 1235 26 Ave. S.E., lucseuropeanmeats.ca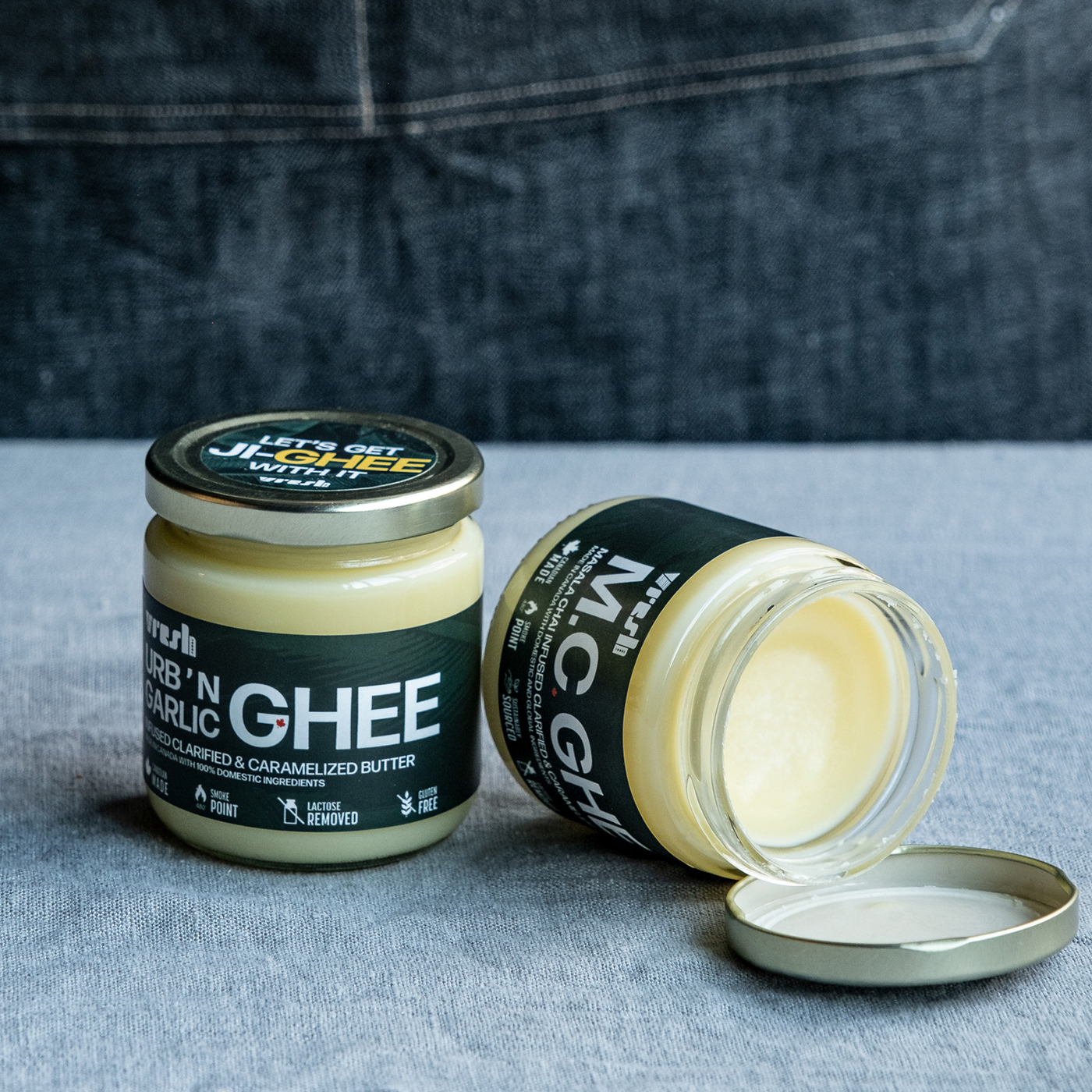 Ghee is a shelf-stable cooking oil made by clarifying and caramelizing butter. Calgary-based Vresh Foods launched its O.G. Ghee made with Alberta butter in April 2021. The high smoke point makes it ideal for searing meat or pan-frying. I also love using the URB'N Garlic Ghee to make cheesy garlic bread. You can find Vresh ghee in retail locations around the city. —C.C.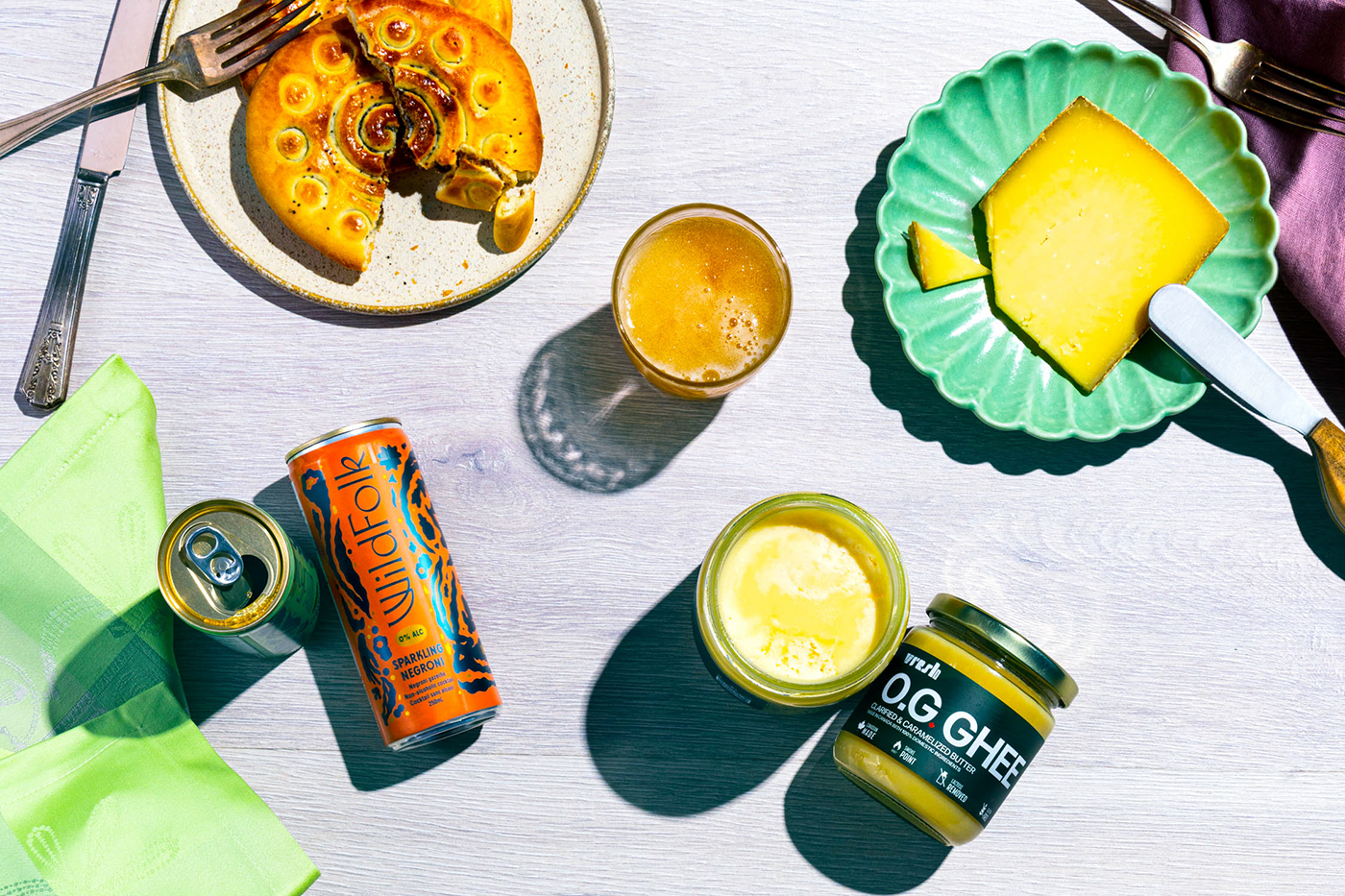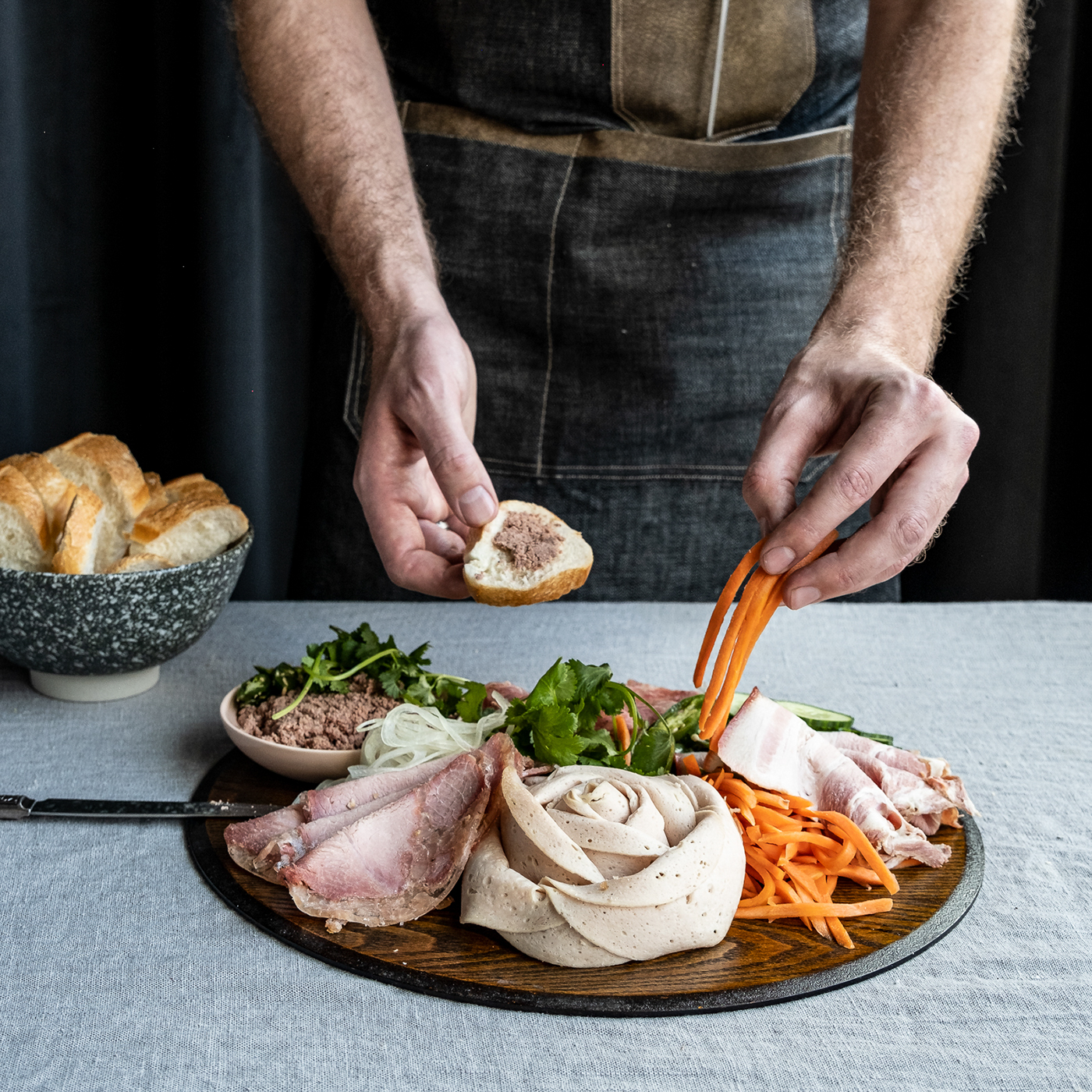 The Vietnamese-style barbecue, head cheese and hams are the stars of the show when it comes to My Tho's banh mi charcuterie platters. My Tho make all the cold cuts themselves — not surprising considering the storefront contains an in-house butcher. In business since 1989, this operation was doing nose-to-tail way before the cool kids. —C.T.
11, 575 28 St. S,E., 403-272-7335, @mythobbqyyc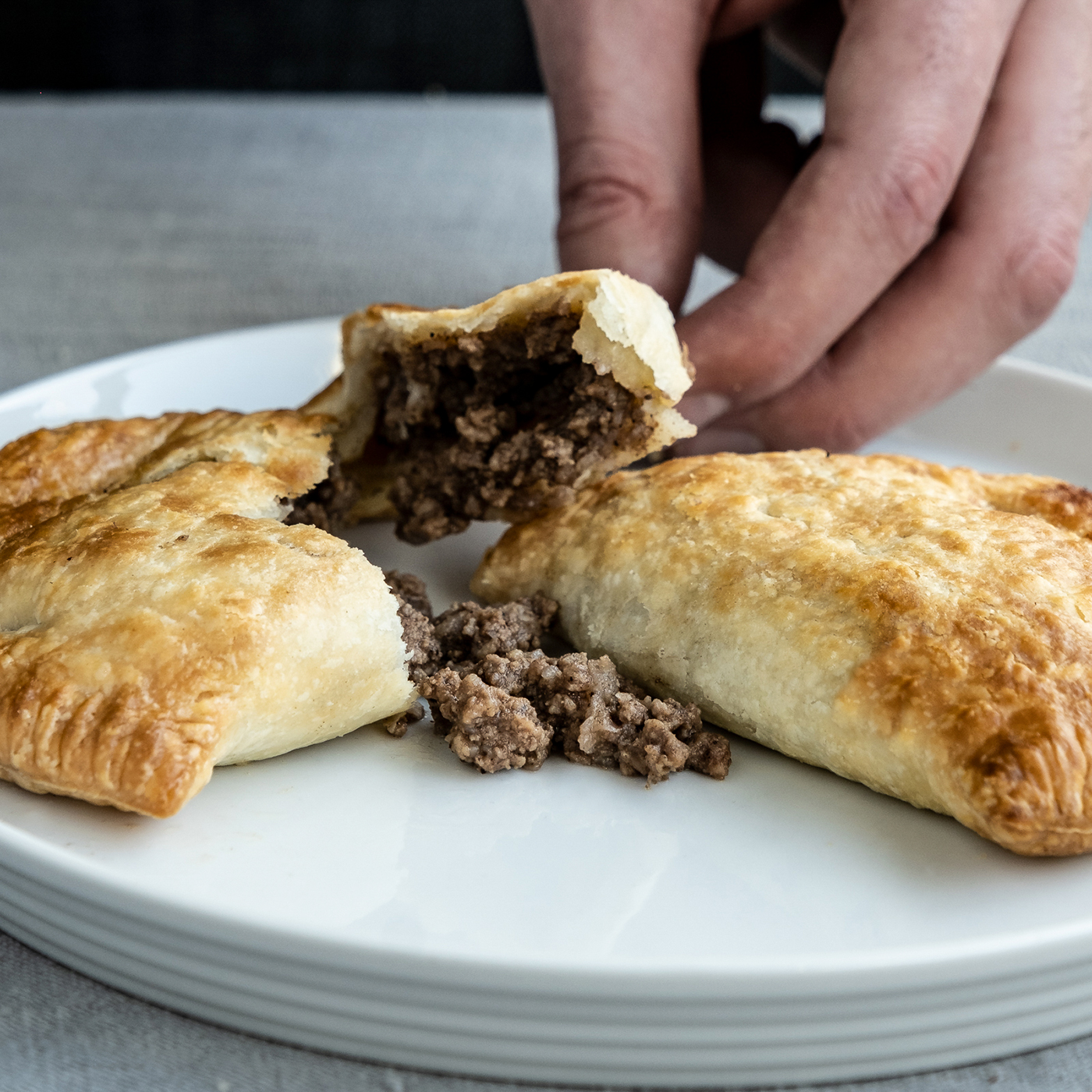 Raise your hand if you're thankful Corey Ma left his engineering career to make pies. Me. I'm raising my hand. Ma's pocket pies are buttery and flakey with a perfect pastry-to-filling ratio. I bake them from frozen at home in my toaster oven and I'm floored by how delicate, golden and light the pastry is. Work your way through the menu, finishing with something sweet like the black-sesame. —C.T.
Granary Road Farmers' Market, 226066 112 St. W., Foothills County, mapies.ca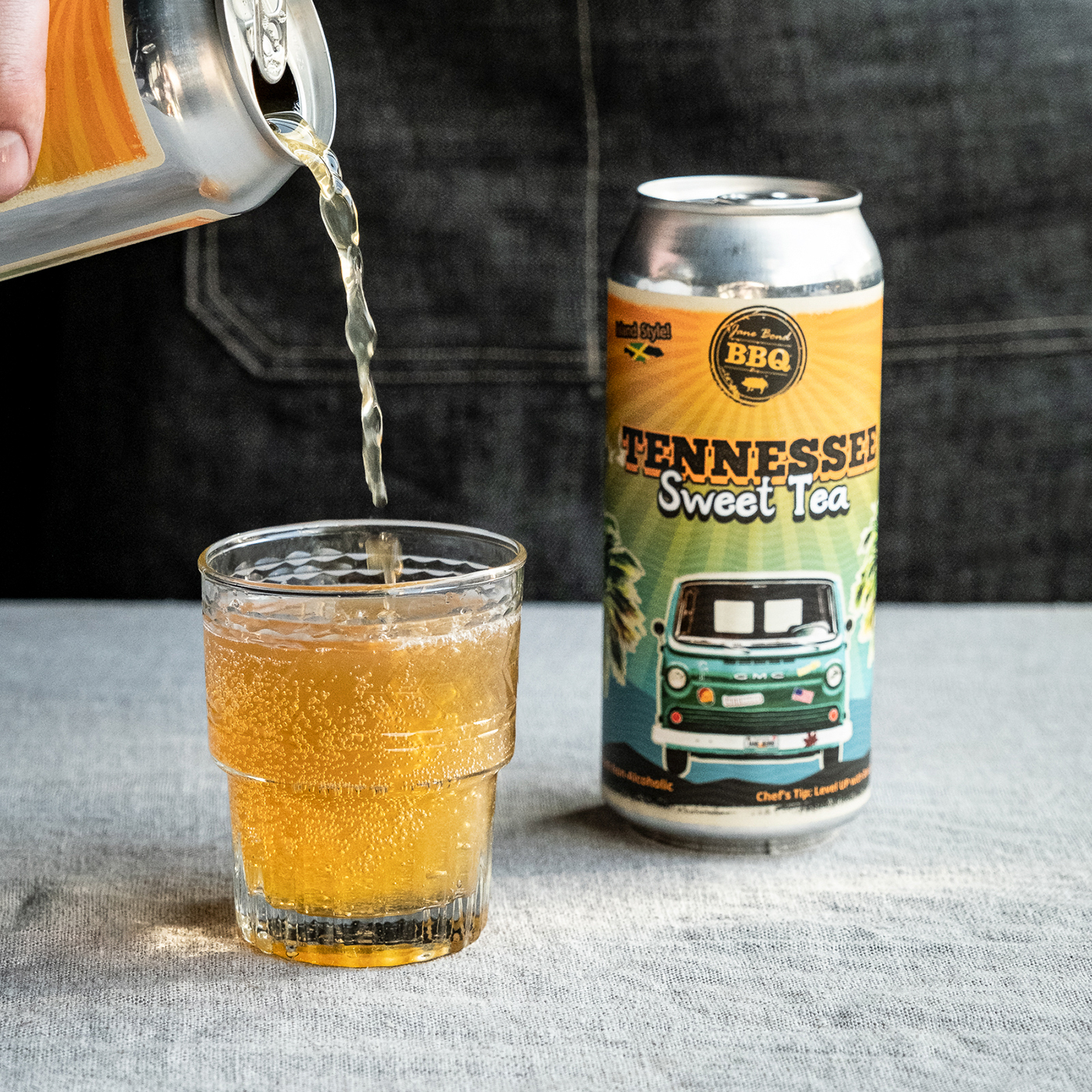 Chef Jenny Burthwright might be known for her lip smackin' barbecue, crawdads dripping in butter sauce and coconut cornbread (all seriously addictive). But have you had her Tennessee Sweet Tea? Grab a six-pack of these on your way to the mountains for a post-trail treat. It's balanced, refreshing and great with a splash of bourbon. —C.T.
321, 723 46 Ave. S.E., 403-277-7064, janebondbbq.com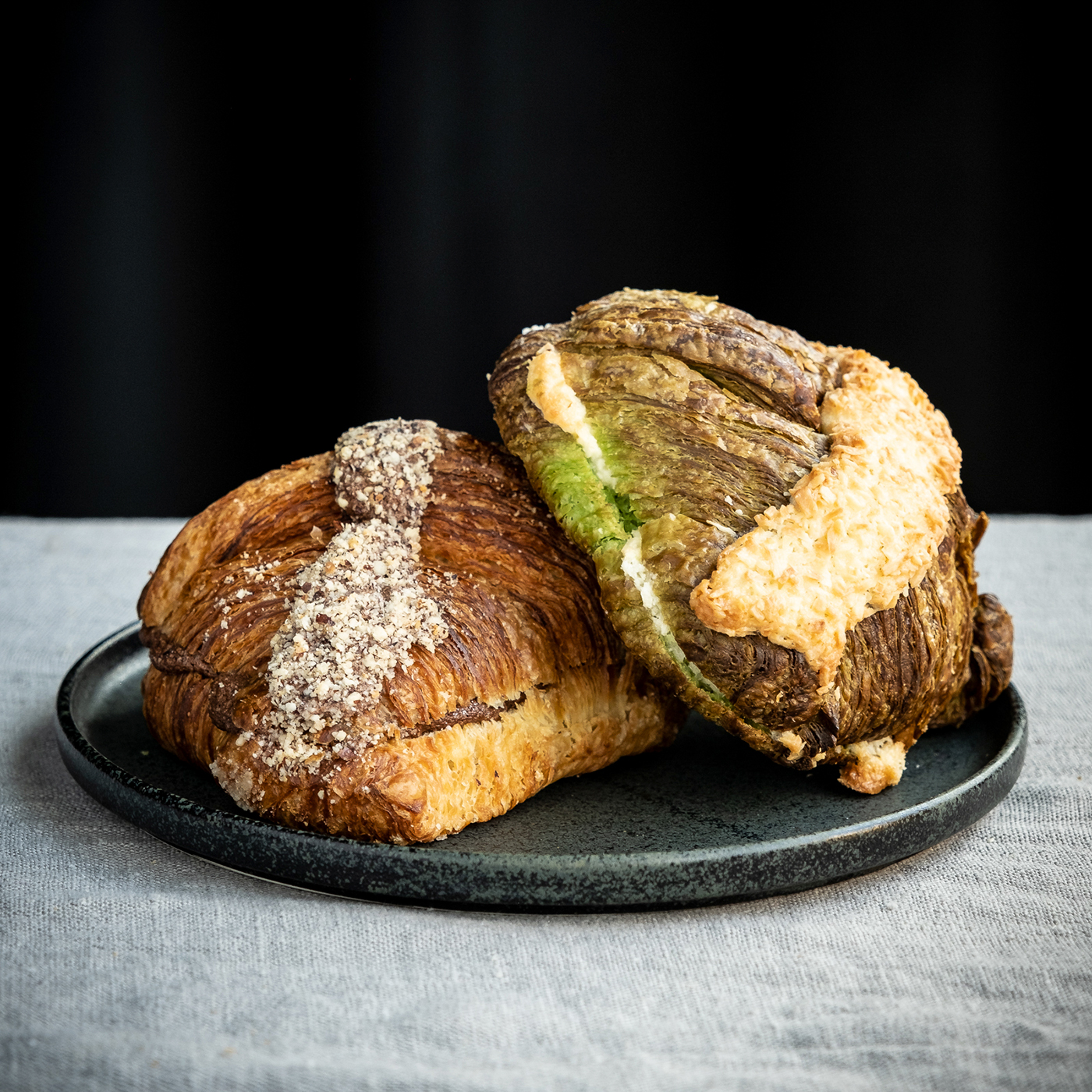 Thanks to Karen Kong and her team, you can fill your home with the smell of freshly baked goods without pulling out the rolling pin. My go-to is the pandan coconut croissant, followed by the double-baked chocolate hazelnut. You don't have to stop there: Butter Block has an entire line of bake-it-yourself pastries! —C.T.
111, 908 17 Ave. S.W., butterblockyyc.com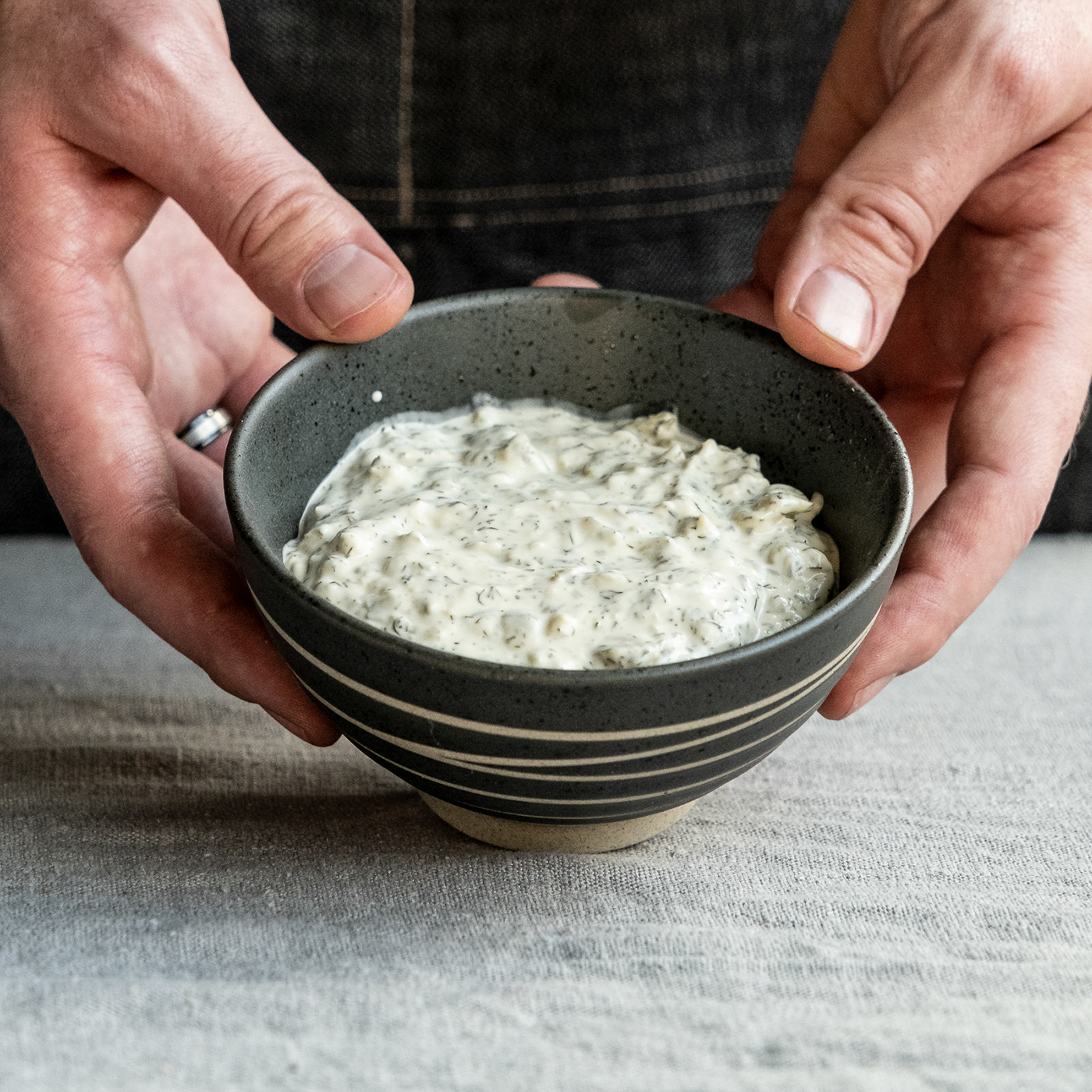 This dip started as a family recipe that makers Daniel Kapeta and Amy Kopp shared with friends. Their Medicine Hat-based dip business has since spread around Alberta. I add Daniel's Dill Dip to my grazing plates, lash it on grilled meats and burgers and even use it as a salad dressing. Vegan, nut-free and dairy-free, this dip is just the right amount of tangy and has a nice zip of freshness. —C.T.
Multiple retailers, including Safeway and Sobey's, danielsdilldip.ca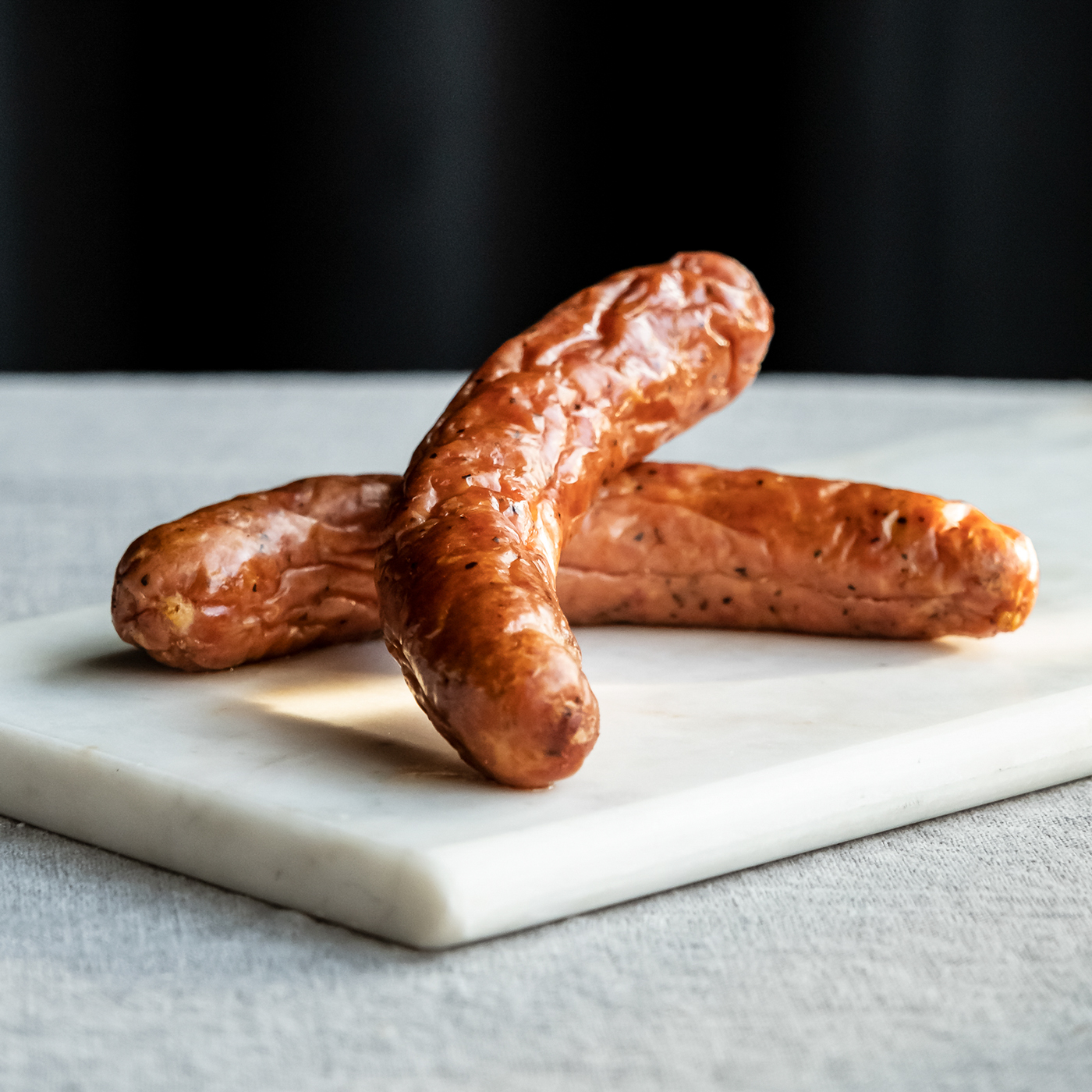 The Ukey, by iconic Calgary hot dog maker Tubby Dog, is crafted from owner Jon Truch's grandfather's recipe and was on the menu when Tubby Dog launched more than 16 years ago. Though the original Tubby Dog location on 17th Avenue S.W. has since shuttered, in 2020, Tubby made these sausages available in retail stores across Alberta and British Columbia, so you can now enjoy them wherever you set up your grill. —C.C.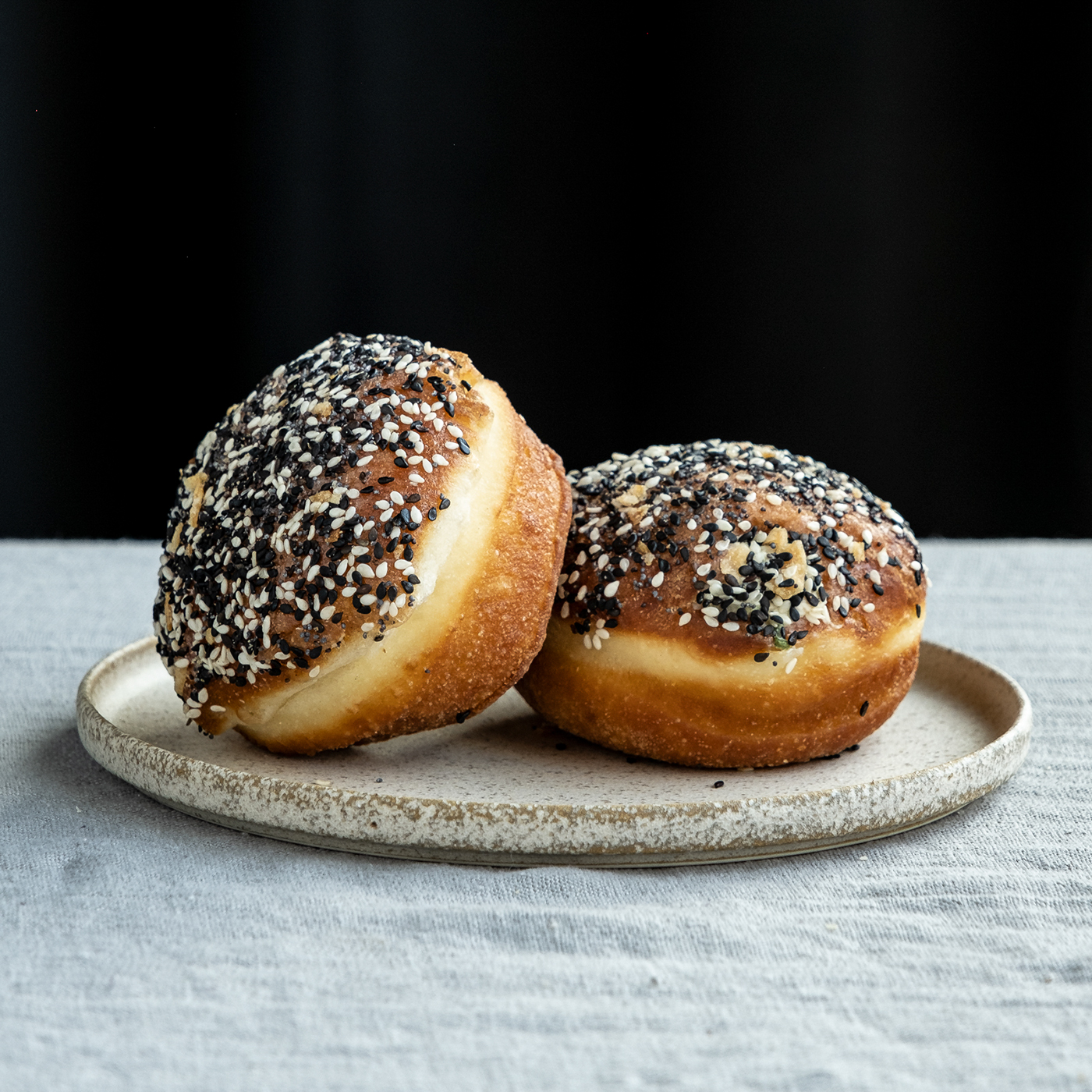 One of my favourite doughnuts in the city is this savoury one from Holy Cow. The shop's signature sourdough doughnut is stuffed with whipped green-onion cream cheese, brushed with butter then dipped into the house-made "everything bagel" seasoning. Beloved by customers, this doughnut is brought back every weekend alongside six other monthly rotating flavours. You can also pre-order doughnuts from Holy Cow with a minimum 48 hours' notice. —C.C.
938 2 Ave. N.W., 403-719-1092, holycowgelato.com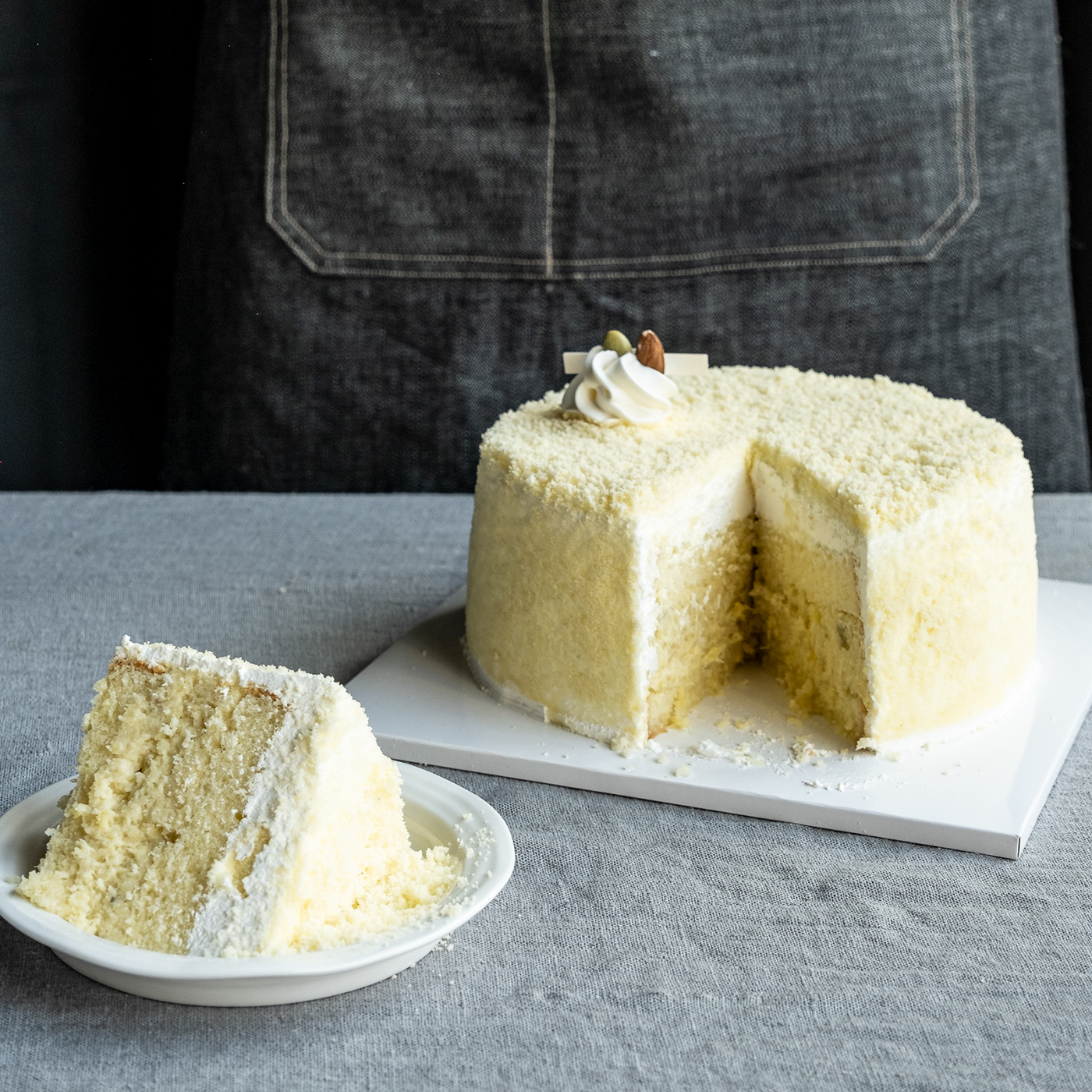 I have South Korea to thank for two of my obsessions: BTS and sweet-potato cake. The thought of a sweet-potato cake might raise a few eyebrows, but I assure you, it's an absolute delight, especially the way Wow Bakery does it. There's no smoke and mirrors with this cake, rather, simplicity is king — just mashed Japanese sweet potatoes and honey sandwiched between extremely soft mousse cake. It's creamy and light, with a hint of sweetness. —C.T.
Multiple Calgary locations, wowbakery.co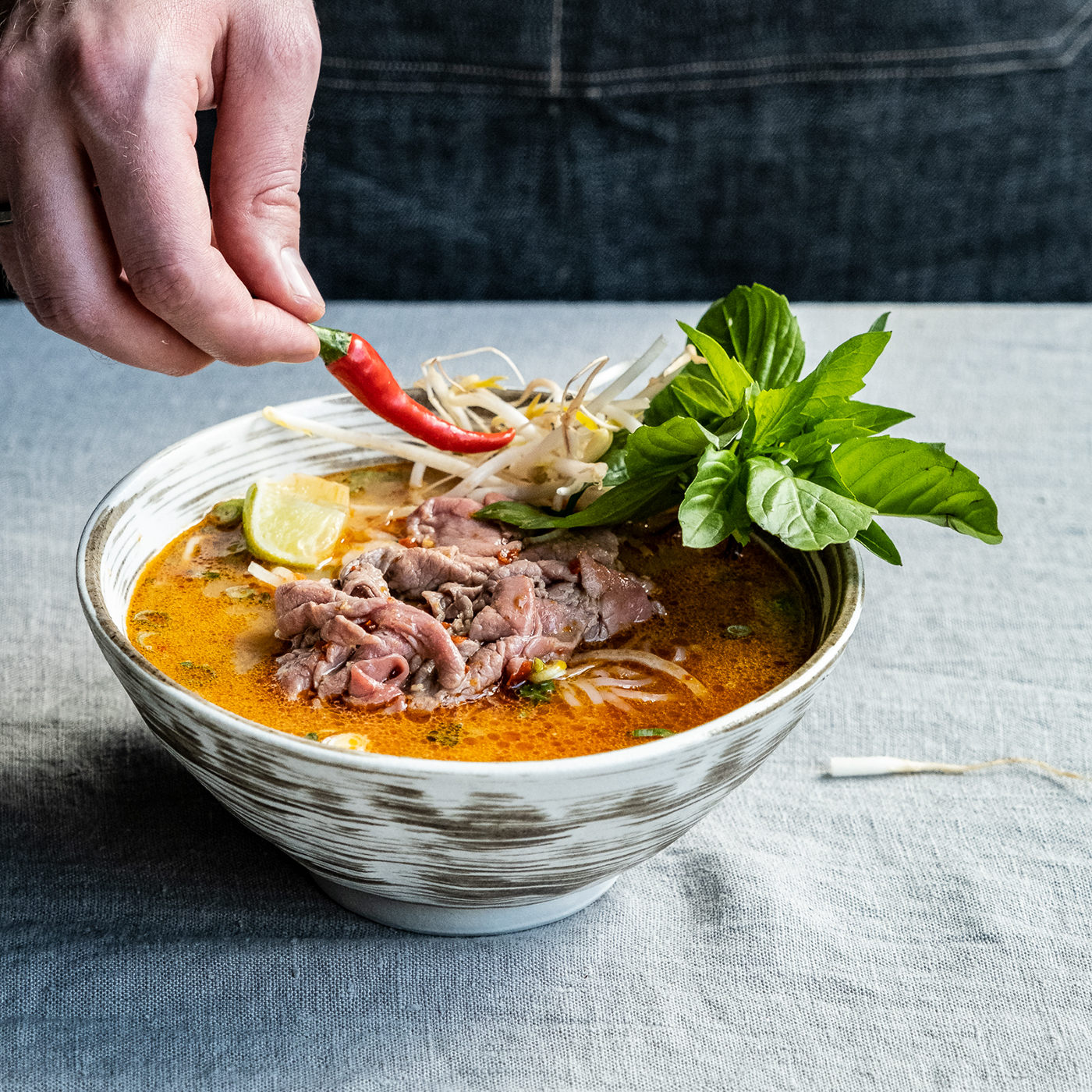 Pho Dau Bo is well known in the city for its fabulous pho served in signature green bowls, loaded with noodles, beef, herbs and a flavourful broth that has been cooked for 16 hours. Originally created as a grab-and-go option for customers during the pandemic, the Instant Pho Cup is a 32-oz. serving of ready-made piping-hot pho that is intended to be guzzled within 15 minutes of being made. Slurping in your parked car is highly encouraged. —C.C.
110, 4909 17 Ave. S.E., 403-272-5160, phodaubovietnamese.com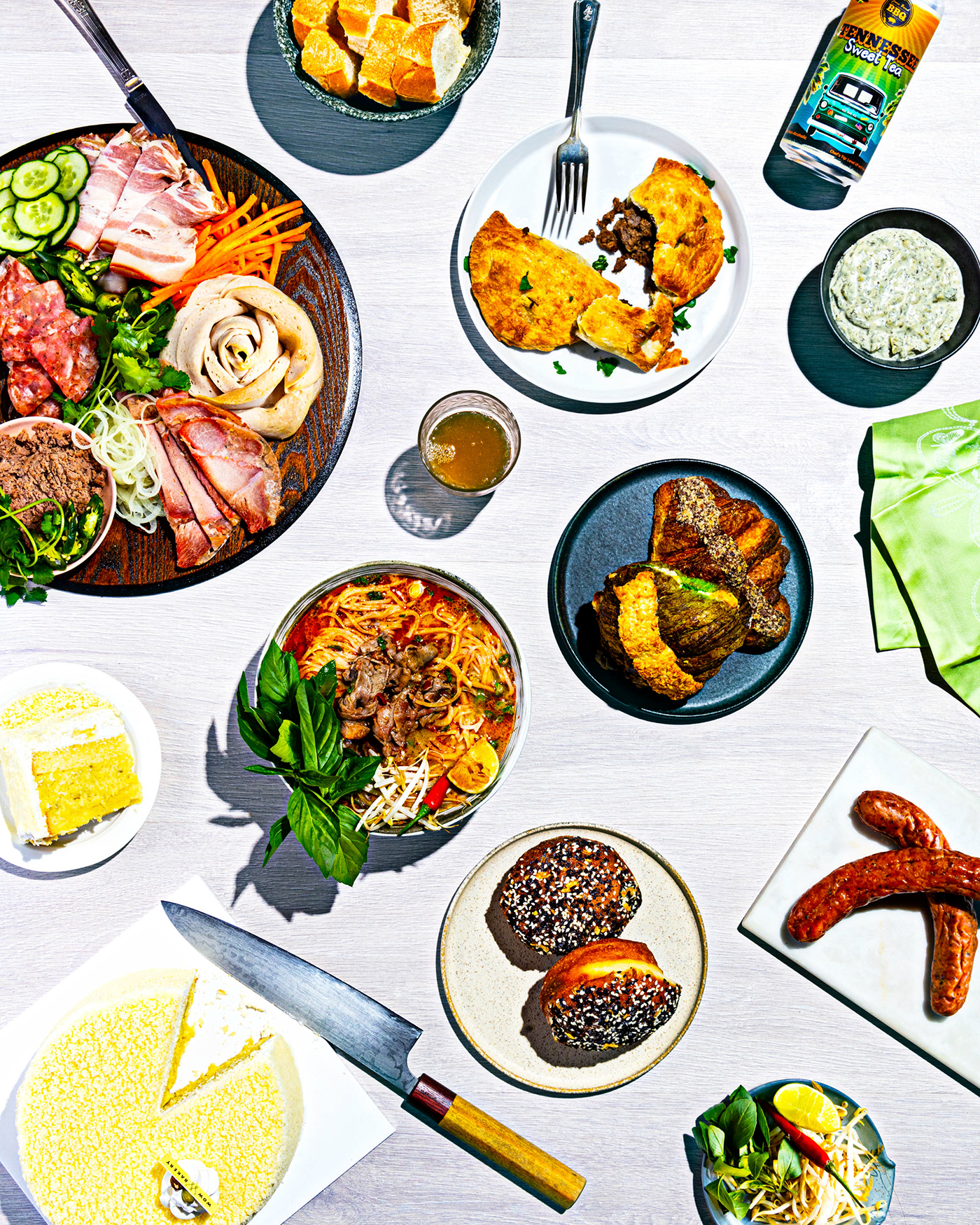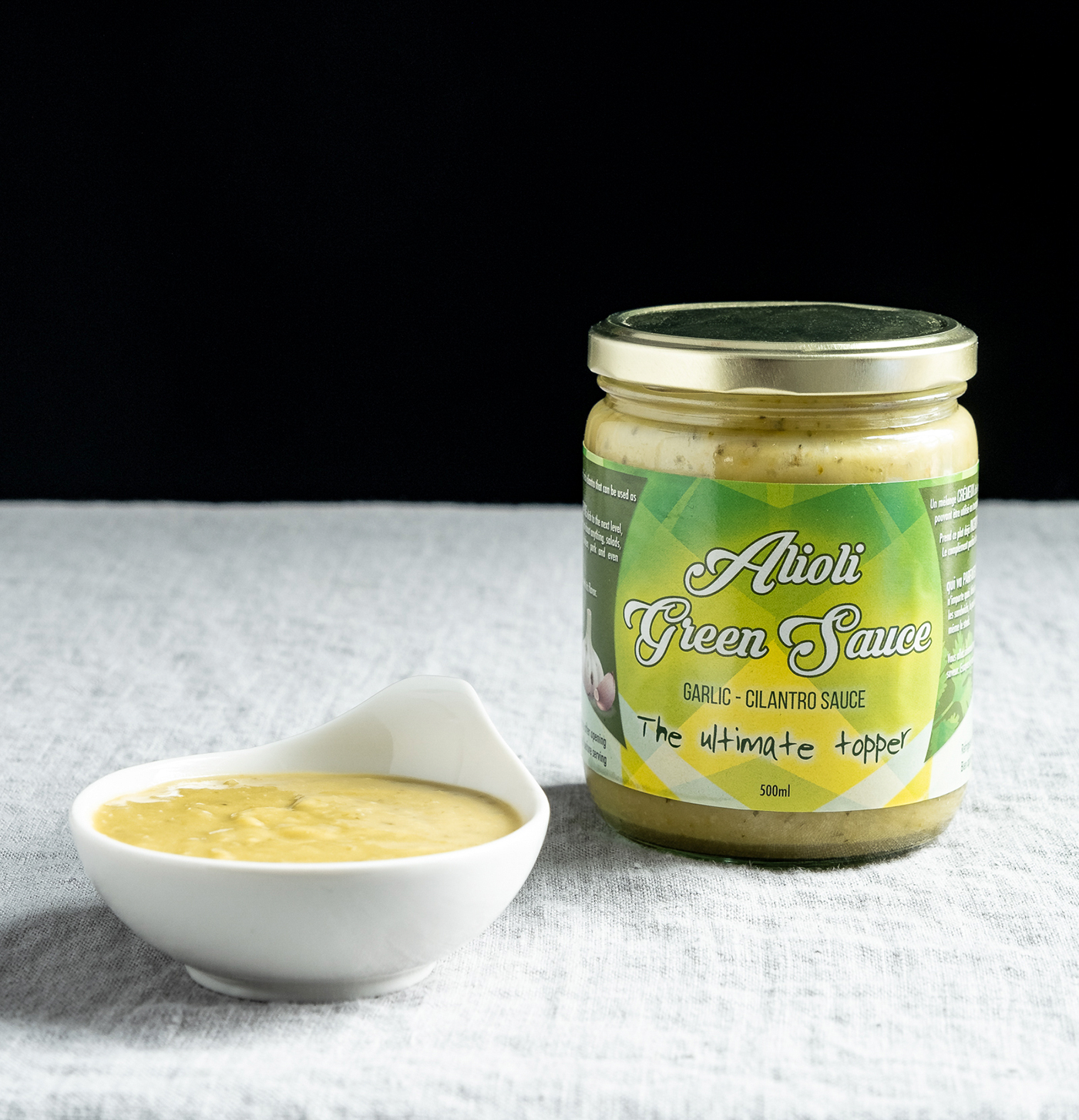 This Venezuelan creamy garlic and cilantro sauce is made from a family recipe that has been passed down through generations. When Latin Food Specialties Market & Kitchen first opened three years ago, its Latino snacks were served with a side of this sauce. The sauce was so popular with customers that owners Alejandro Rodriguez and Andreina Chavez started selling it in jars. Enjoy it with arepas, quesadillas and grilled meats. —C.C.
12445 Lake Fraser Dr. S.E.; and 6103 Centre St. S.; 403-475-5020, latinfoodspecialties.com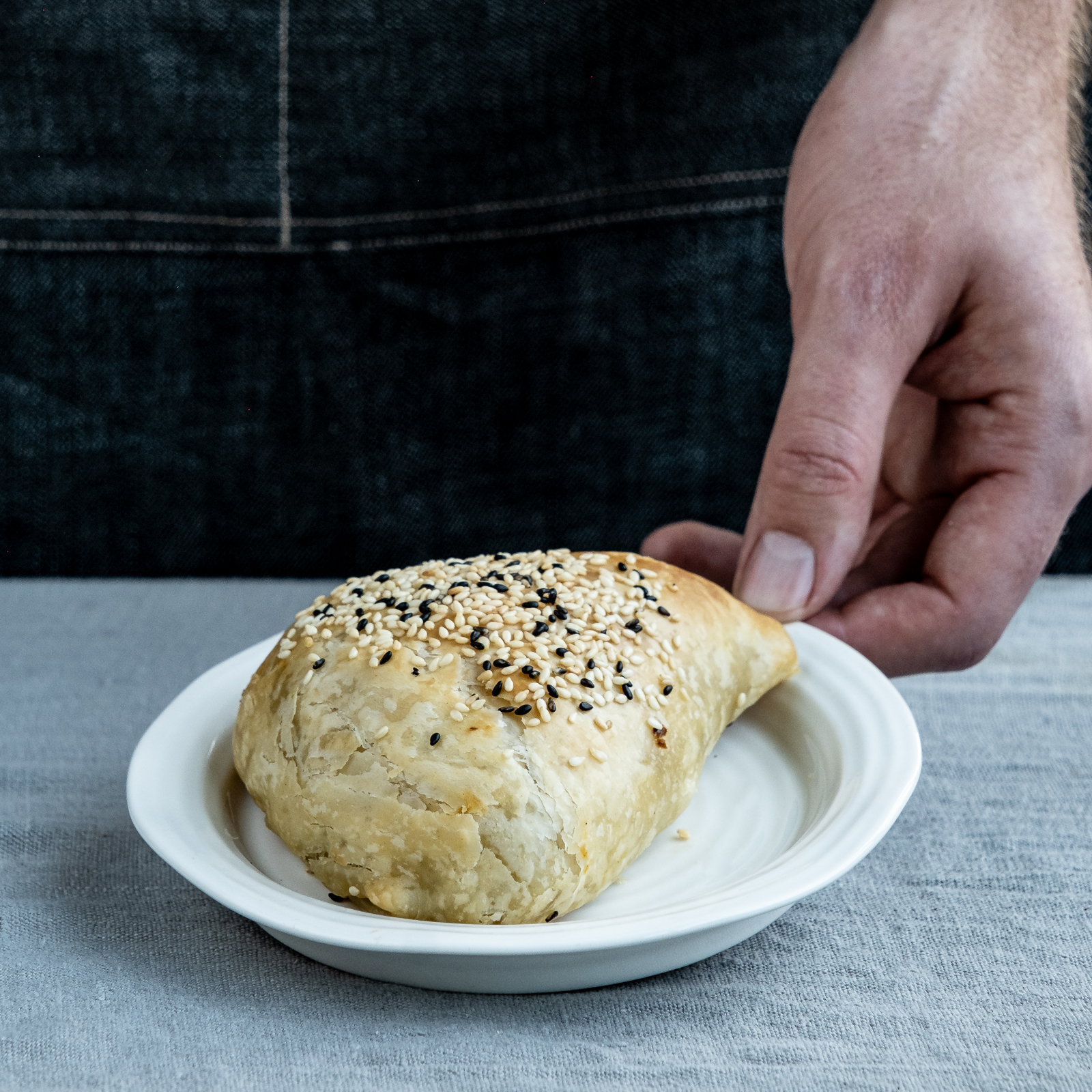 No two samosa recipes are the same, and you can see and taste the difference with Reem's samosas. I stumbled upon Reem Albrasi's booth at a farmers' market last year. Her charming, timid smile is what initially drew me to her tiny table piled high with baked samosas, focaccia, fresh naan and spinach rolls, but the samosas were what brought me back. These beauties are filled with potatoes, green peas, onions, cilantro, curry and a touch of chili. Did I mention they are vegan, too? —C.T.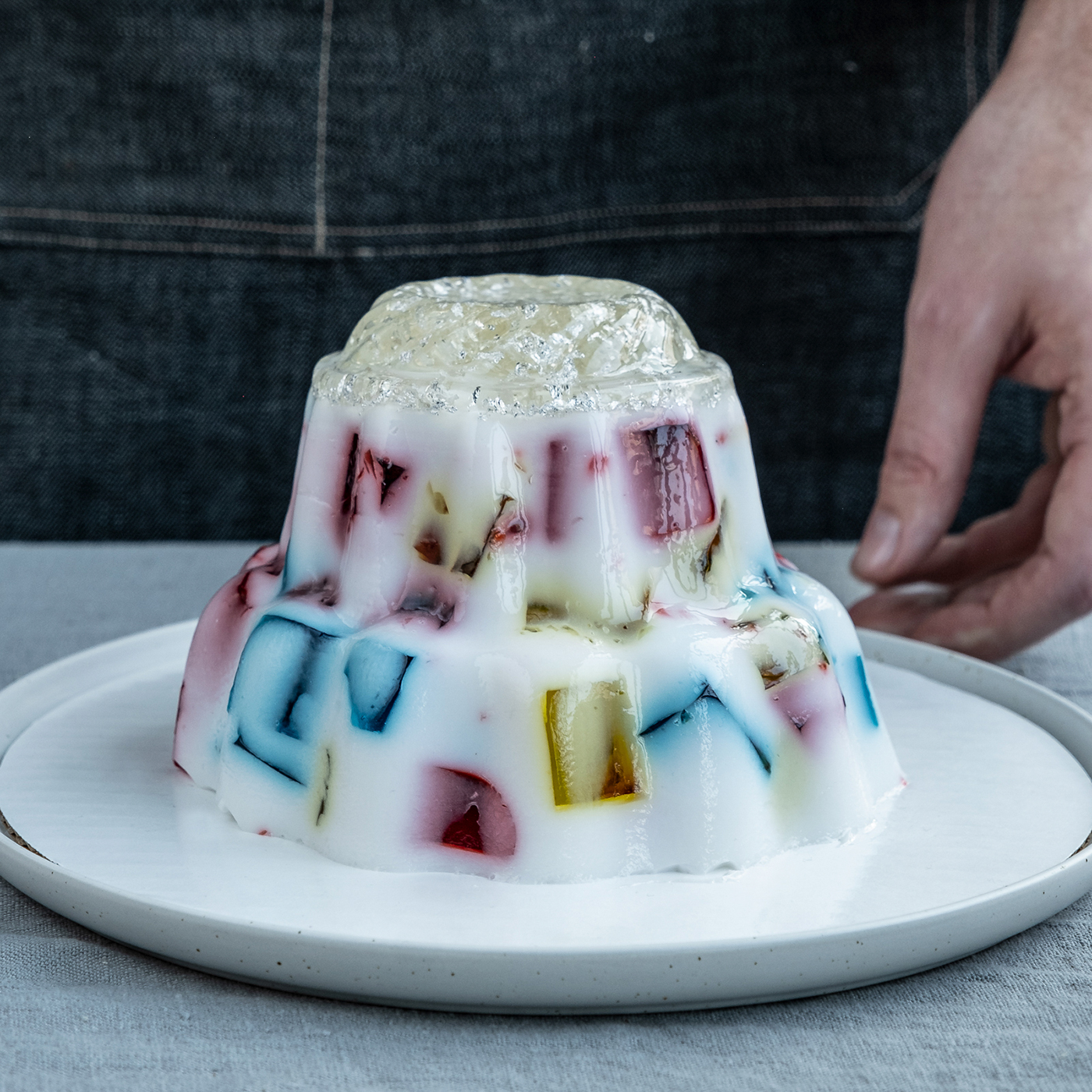 Stylist Leah Van Loon's avant-garde take on this nostalgic dessert is like haute couture Jello. Van Loon's moulded jellies are amazing to look at, with the perfect jiggle factor. They're also delicious. Eight-year-old me would have been over-the-moon-ecstatic to receive a dramatic goth-black jiggly jelly made with cherry juice, blackberries and finished with gold leaf. You can order Celebration Jellies by direct-messaging Van Loon on Instagram with minimum one day's notice. —C.C.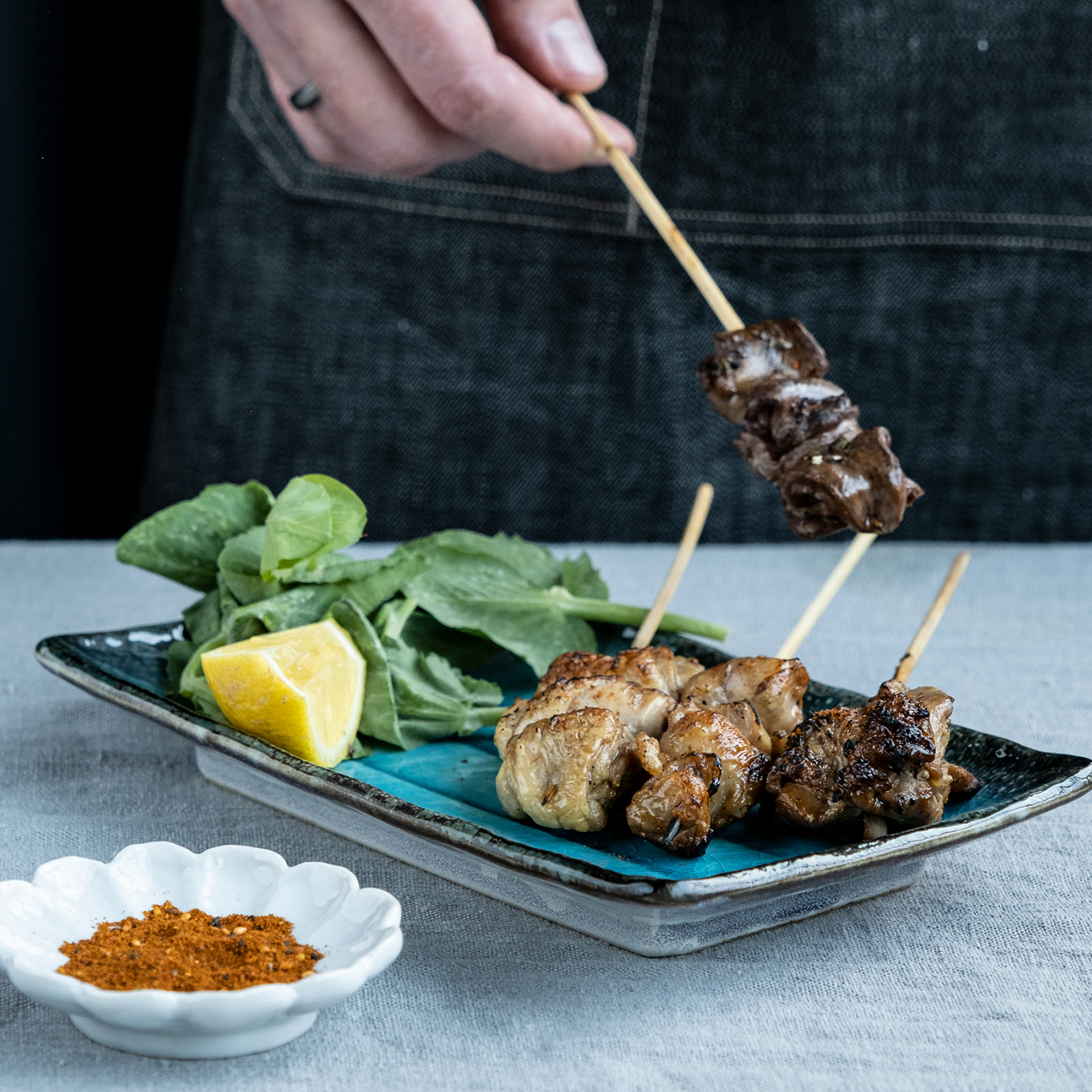 The ultimate snack-on-the-run is Eats of Asia's yakitori, championed by owner Jay del Corro's chef-in-training son Josh. His yakitori menu includes chicken hearts, aortas and oysters, the round nuggets on the back of the chicken thigh, which are the juiciest part of the bird and should not be missed. Enjoy a few sticks on their own or in a bento. —C.T.
Crossroads Market, 1235 26 Ave S.E., 403-801-9453, @eatsofasia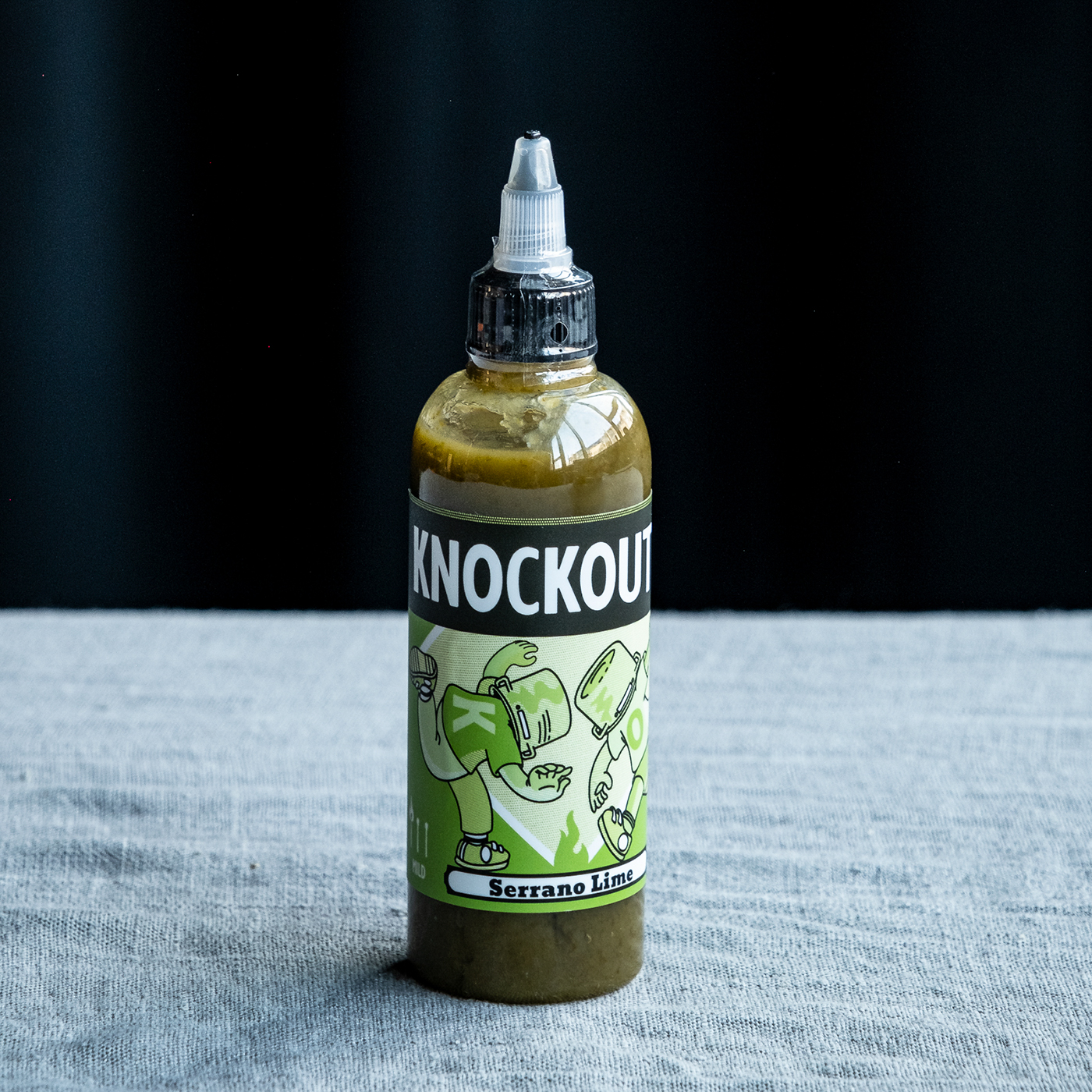 Knockout Heat Co. hot sauces were born of a spicy condiment obsession shared by Empire Provisions founders Karen Kho and Dave Sturies and Lil' Empire kitchen manager Kevin Nelson. Tangy and herbaceous with a slow heat that builds over the tongue, Knockout's Serrano Lime Hot Sauce has become a staple in my kitchen, used liberally on breakfast sandwiches, fried eggs and tacos. —C.C.
Empire Provisions, 8409 Elbow Dr. S.W., knockoutheat.com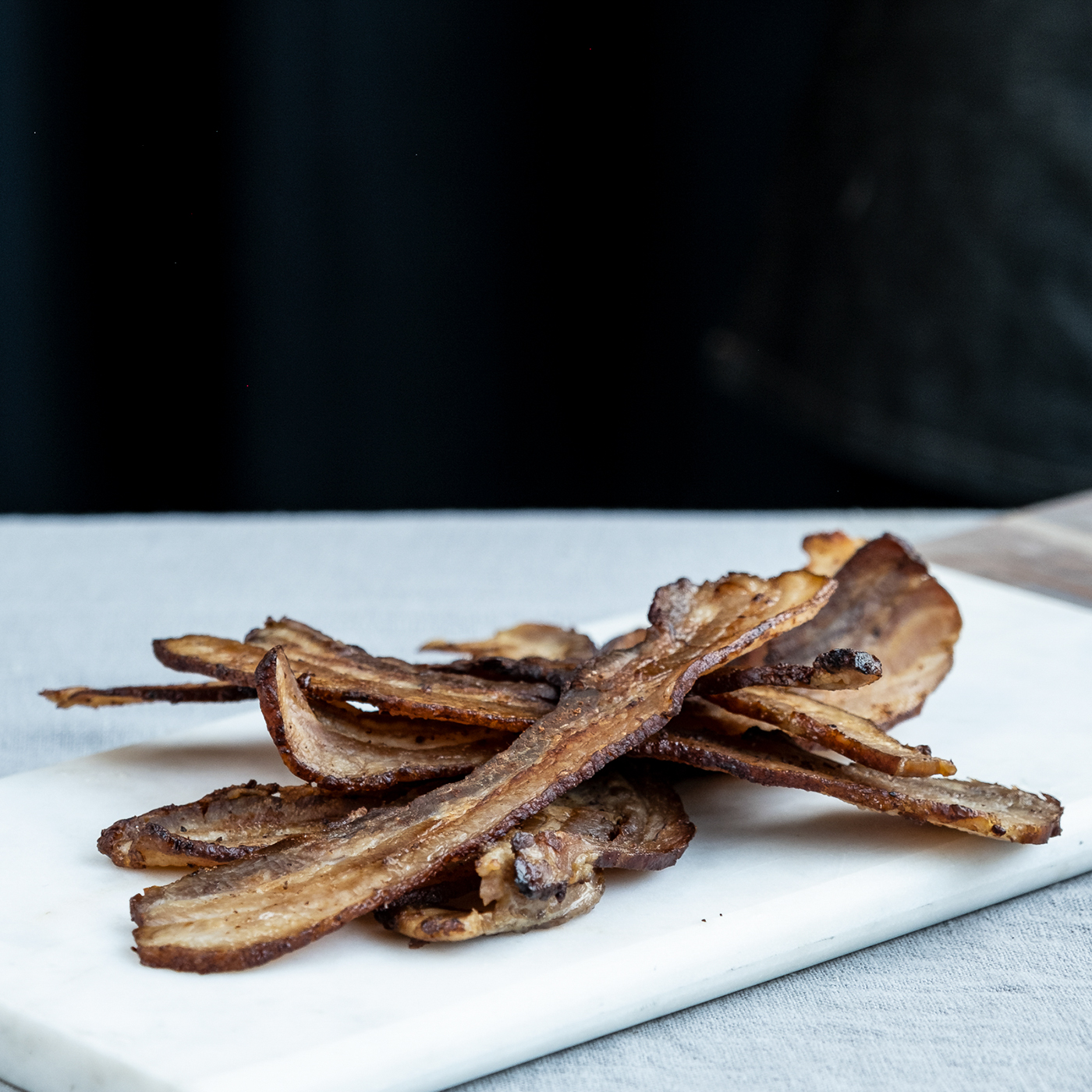 Cured in red miso and salt with a hint of konbu, a Japanese kelp, this bacon is packed with umami. The miso also helps with caramelization when it's cooked, creating a slight sweetness. The popularity of this bacon has soared since its launch two years ago at a pop-up. A signature item in the Respect the Technique product line, it's available at several Calgary retailers. —C.C.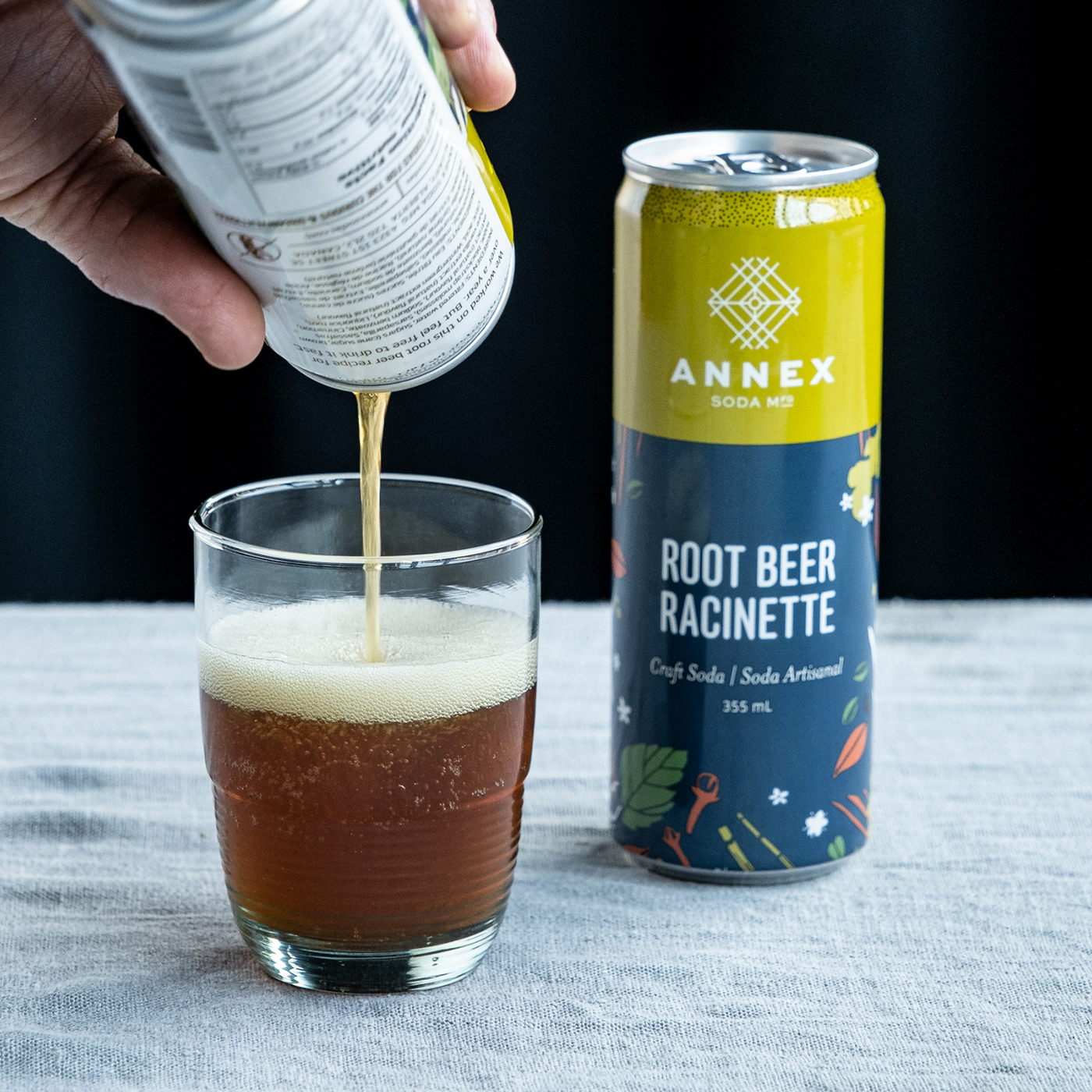 We are diehard fans of the entire Annex soda line in our house, but the O.G. root beer is the one I'm constantly reaching for, possibly because I'm married to a self-proclaimed root beer connoisseur. The connoisseur and I both love it with a few scoops of ice cream. —C.T.
4323 1 St. S.E., 403-475-4412, annexsodas.com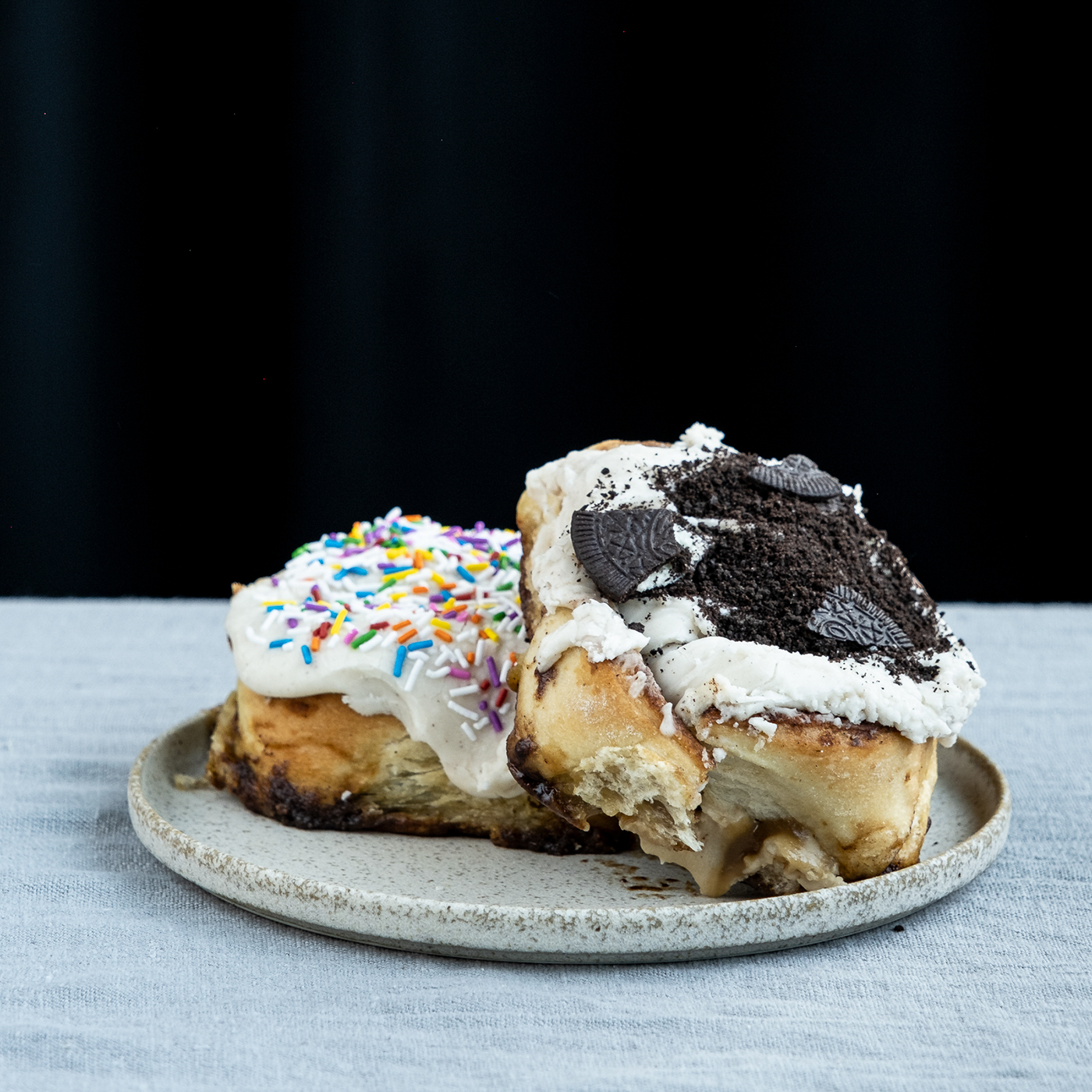 Canela owner Veronica Amaya used to make these vegan cinnamon rolls in her daughter's kitchen before opening up her storefront on Inglewood's 9th Avenue S.E. Big, fluffy, soft and absolutely delicious, these buns have their own fandom amongst vegans and non-vegans alike. Don't stop at just the cinnamon roll: dive head first into the oreo roll, caramel-latte and maple-pecan rolls, too! —C.T.
1319 9 Ave. S.E., 403-226-4199, canelayyc.ca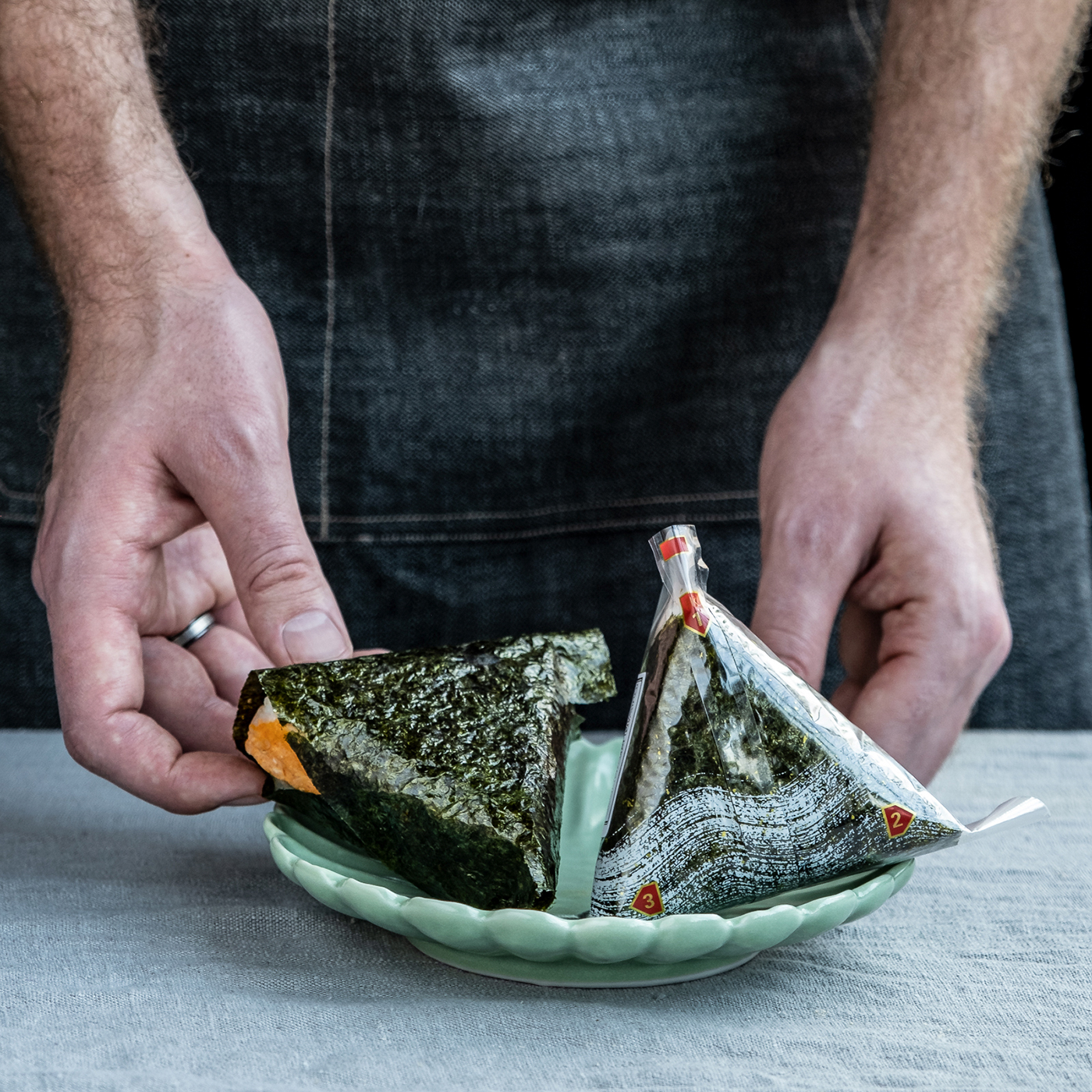 Onigiri is a Japanese rice ball stuffed with assorted ingredients and wrapped in toasted seaweed, making it a conveniently portable lunch or snack. The tuna-mayo and salmon varieties are the two most popular onigiri at True World Foods. I was wowed by the care that goes into the making of this grab-and-go item. To ensure the seaweed stays crispy, it is separated from the rice by a plastic wrapper: simply follow the instructions on the label to unwrap your onigiri, and enjoy. —C.C.
1826 25 Ave. N.E., 403-235-4024, trueworldfoods.com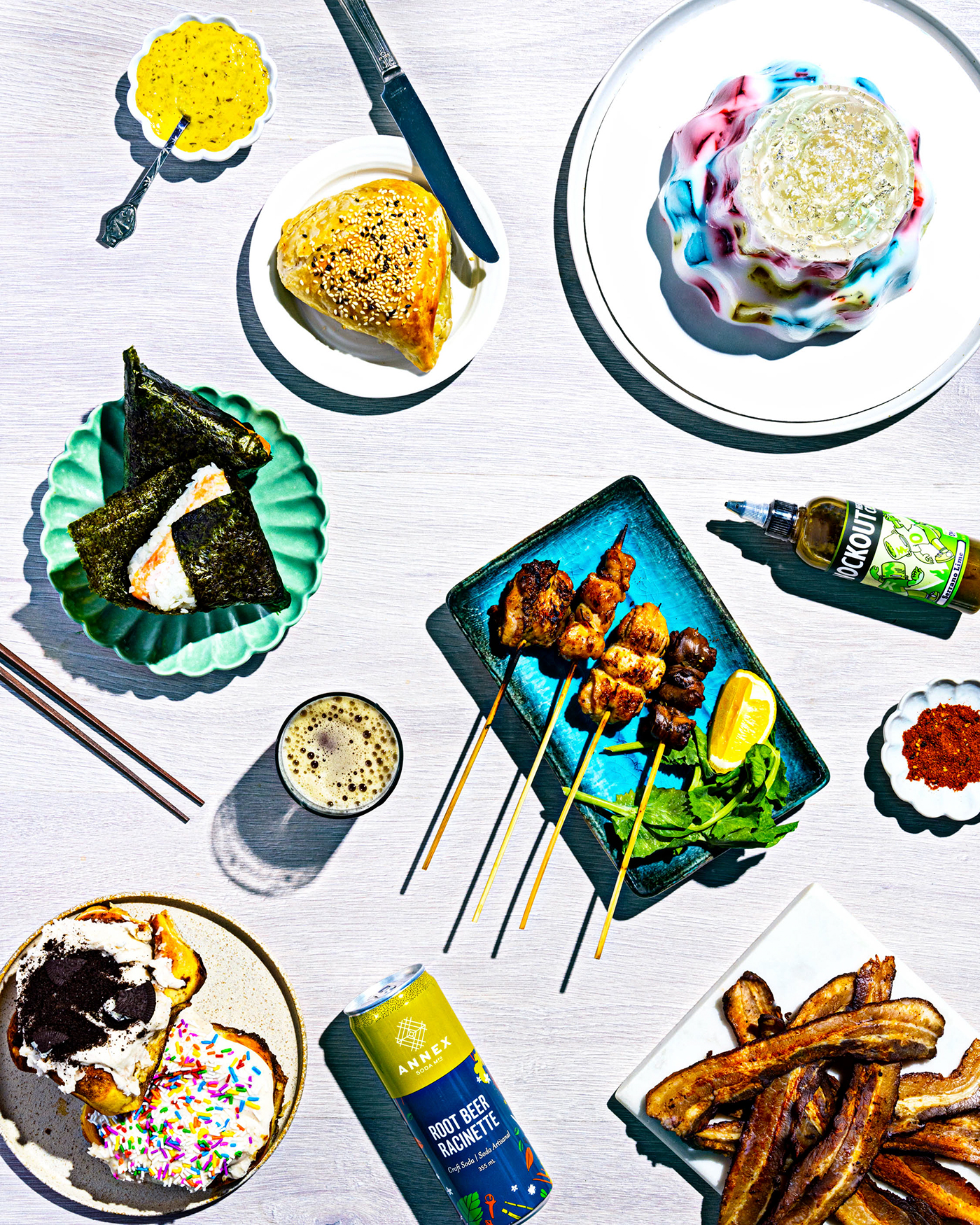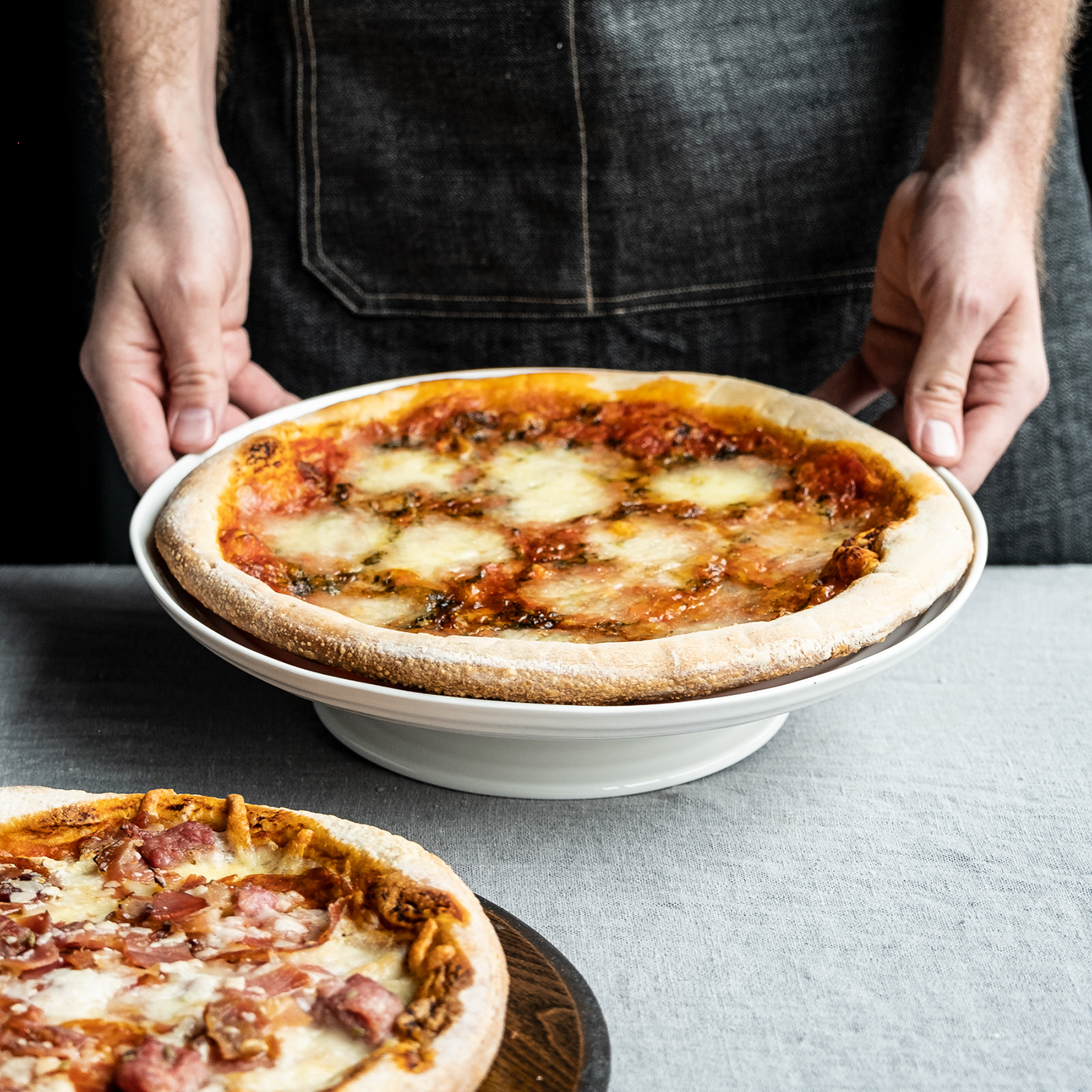 Popular pizza chain Una started retailing bake-at-home pizzas during the pandemic, but what separates this local product from your standard frozen fare is the focus on quality. All toppings are prepared in-house, including the pepperoni, bacon and sausage made with Alberta pork from Bear and Flower Farm. The Take + Bake lineup includes Una favourites margherita, pepperoni, 4-maggi, quattro carne and Tiki. —C.C.
Four Calgary locations, unapizzeria.com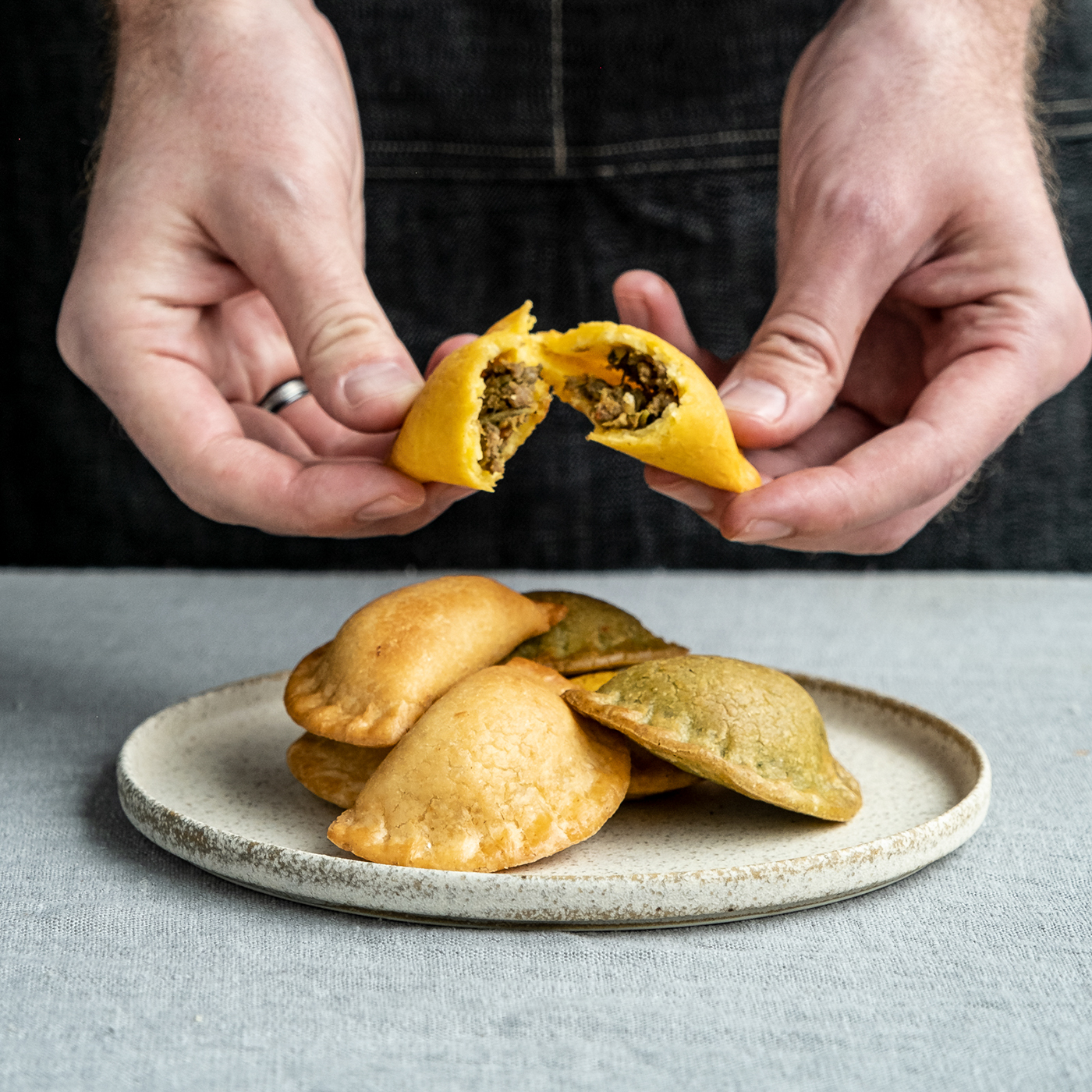 Locally made frozen empanadas from Good Fillin' are easy to fry up, making it feasible for Calgarians to enjoy hot, crispy empanadas at home. These gluten-free turnovers come in an assortment of tasty flavours, including more traditional meat varieties, dessert empanadas and even plant-based Thai or barbacoa. —C.C.
438 53 Ave. S.E., goodfillin.ca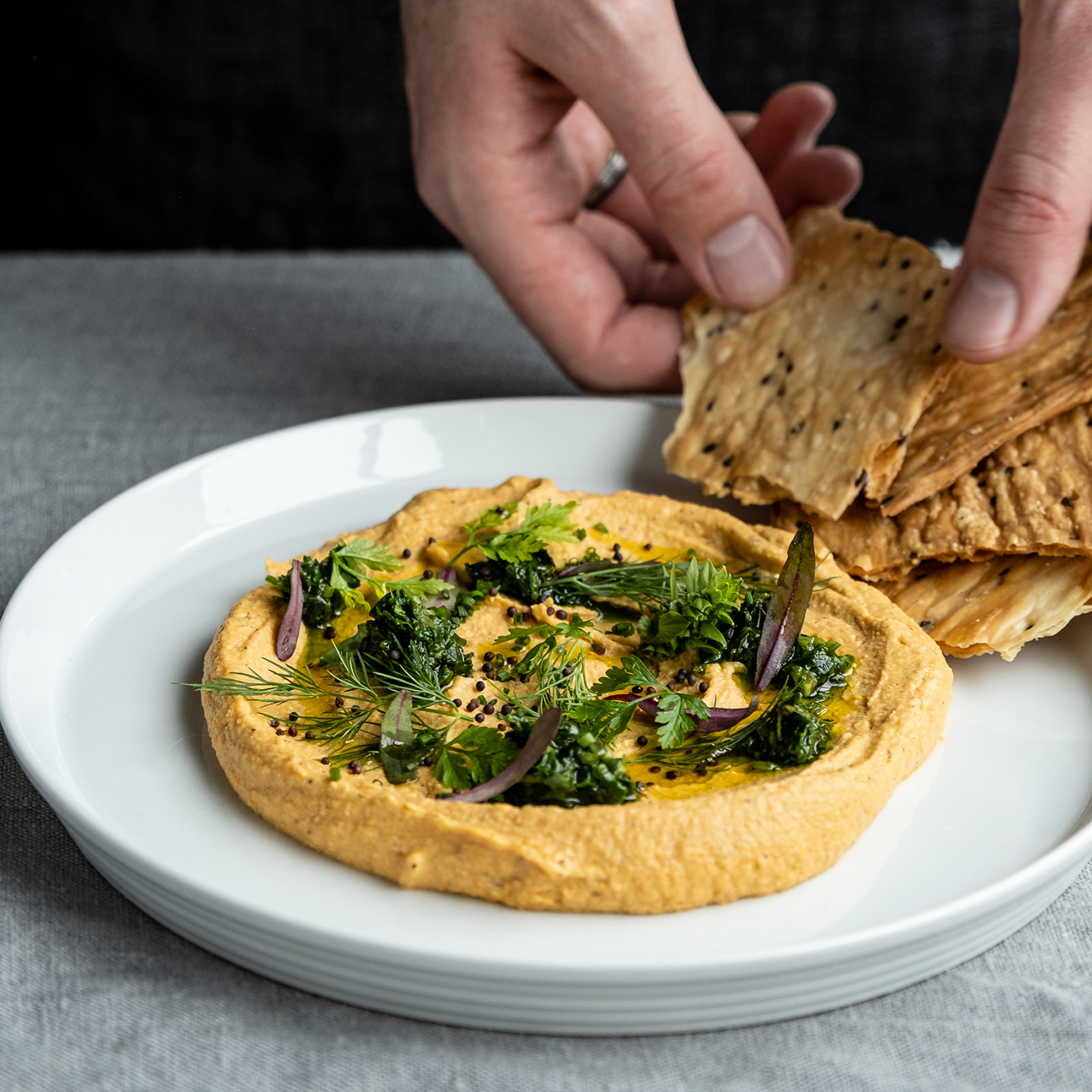 I have fond summer memories of sitting on River Café's patio, savouring a glass of wine and snacking on the red lentil hummus. Made with cold-pressed canola oil and Okanagan Valley sumac for a pop of brightness, this hummus is garnished with canola seed and served with basil pistou and sourdough flatbread. As the weather gets warmer, you can order the hummus as part of River Café's picnic menu to enjoy in the surrounding park, or wherever you lay down your picnic blanket. —C.C.
Prince's Island Park S.W., 403-261-7670, river-cafe.com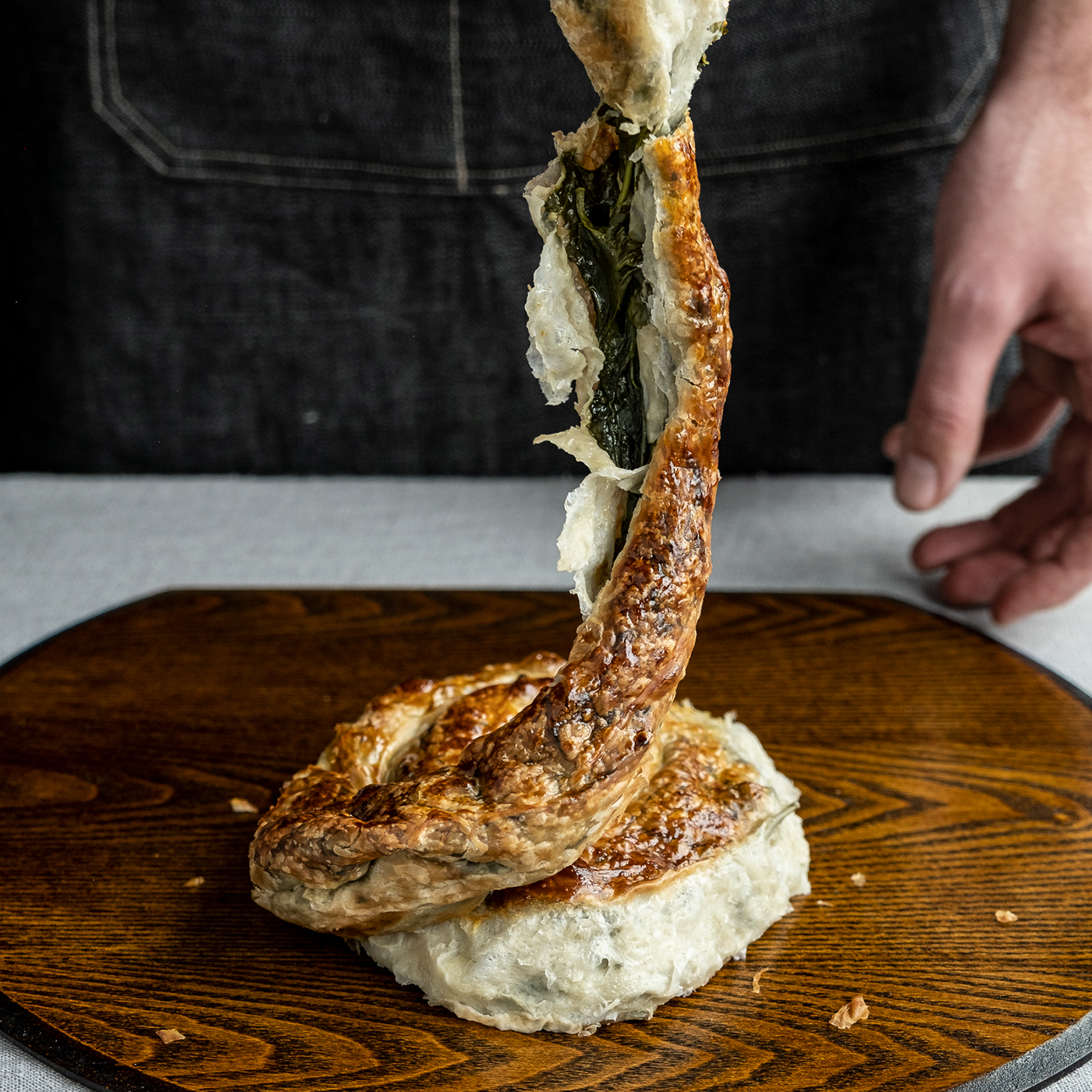 You can't walk by Anatolia without stopping to take in the gorgeous pastries, breads, heating dishes filled with tender lamb shanks and all the other Turkish foods. I'll usually end up taking home one or two börek. While the gözleme börek is similar to flat bread, the kol börek are flaky pastries of handmade phyllo filled with cheese, minced meat or vegetables. The spinach and feta is popular, but my favourite is the cheese börek, which, when heated up just slightly in the oven, gets a little melty and gooey, while the phyllo remains light and crispy. —C.C.
Crossroads Market, 1235 26 Ave. S.E.; and Calgary Farmers' Market, 510 77 Ave. S.E., anatoliaturkishfood.ca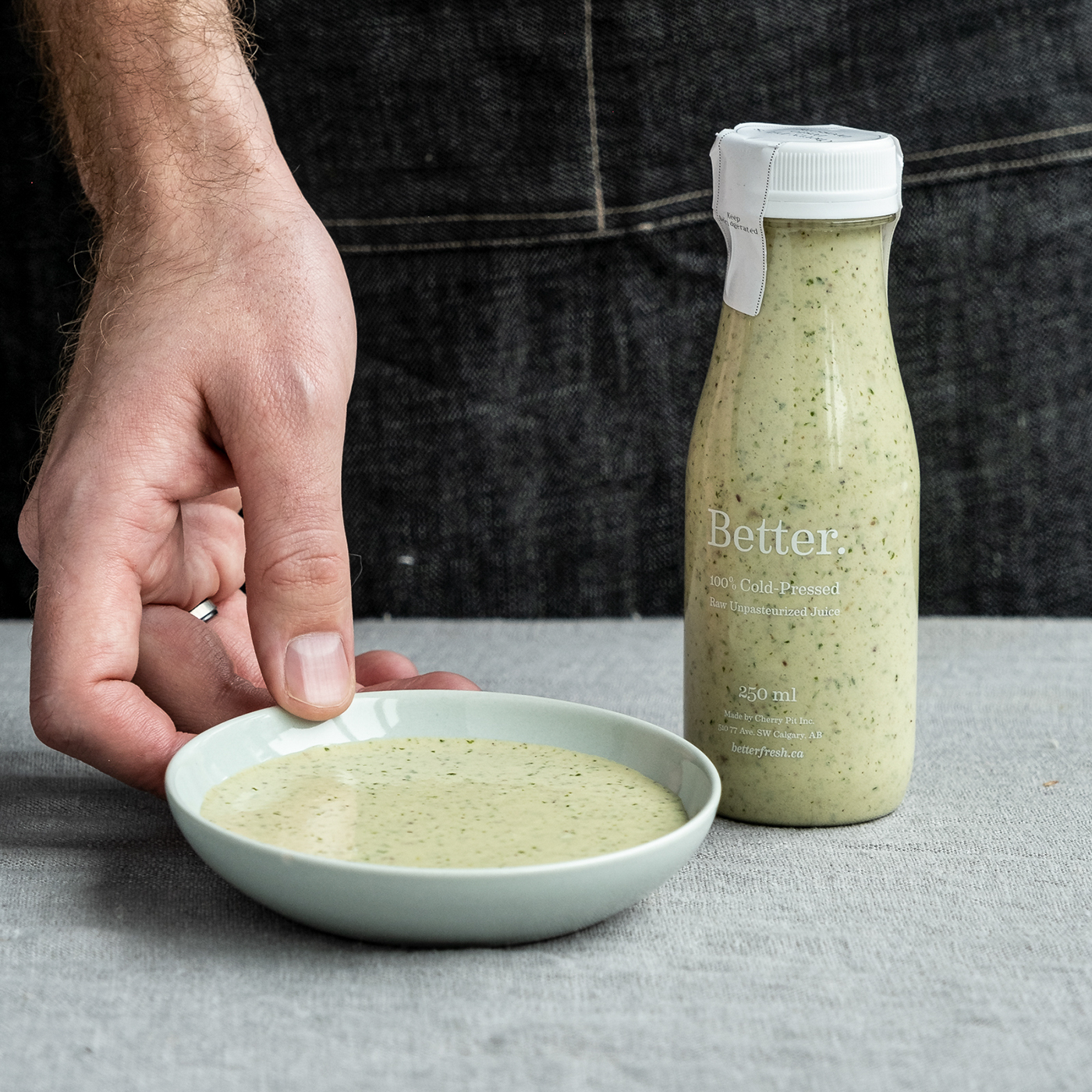 Cherry Pit is known for its fresh produce, butchery and home delivery services. It also makes great bottled salad dressings. When I tried the pesto dressing, I was blown away by the rich flavour from the basil and pine nuts. Not only do I use it to make tasty salads, but it's also incredible in chicken salad sandwiches or drizzled over roasted sweet potatoes. —C.C.
Calgary Farmers' Market, 510 77 Ave. S.E., 403-770-9689, betterfresh.ca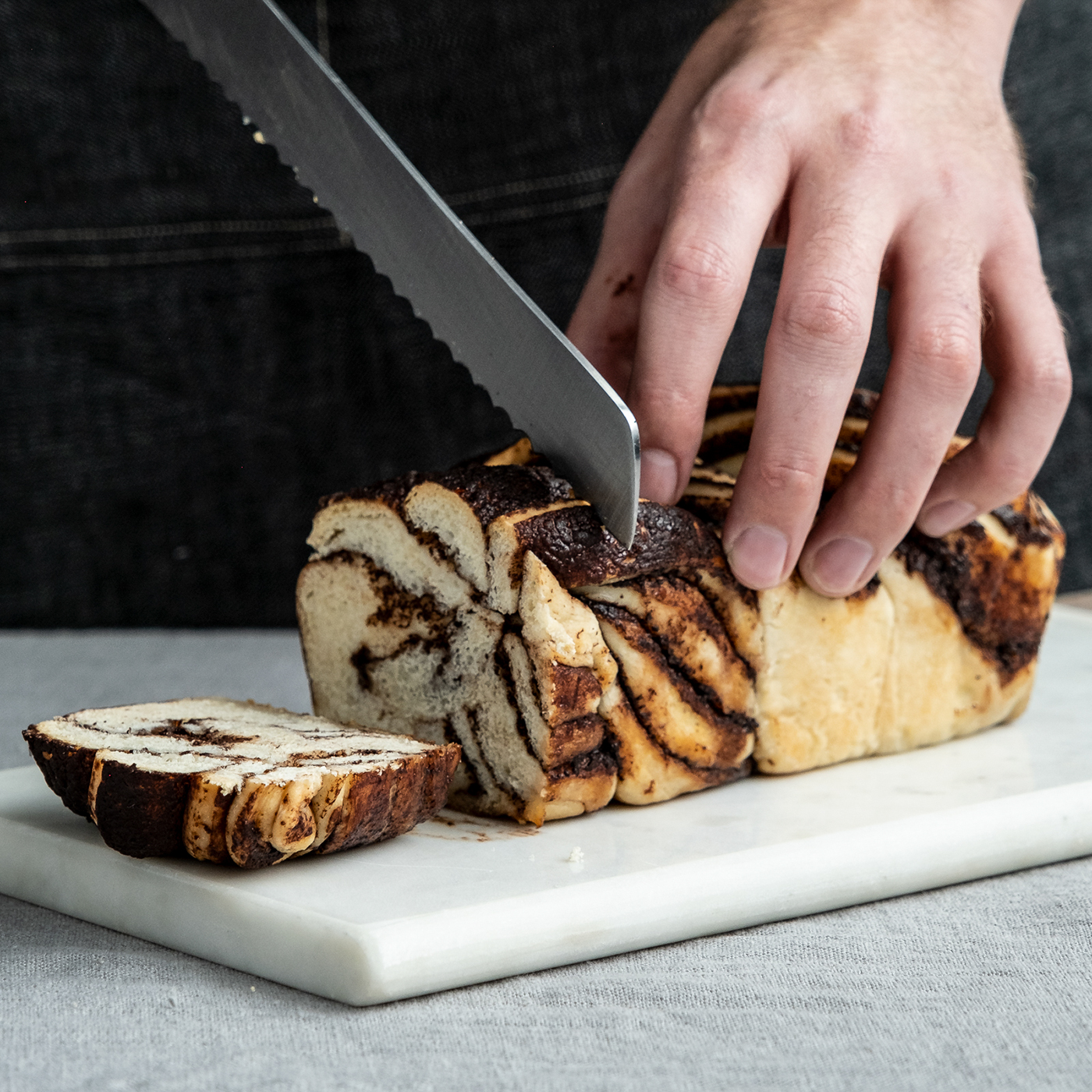 Never had babka before? This half-cake-half-bread masterpiece is sweet, soft and buttery. Baker Shannon Brooks' chocolate babka is made of rich brioche dough with a smooth and super-chocolatey filling. The folds of chocolate mixed with brioche ensures every bite has the most delectable ratio of bread-to-chocolate. Grab a loaf at Gruman's Deli locations or order directly through Sweet Cake and Bake Shop. —C.T.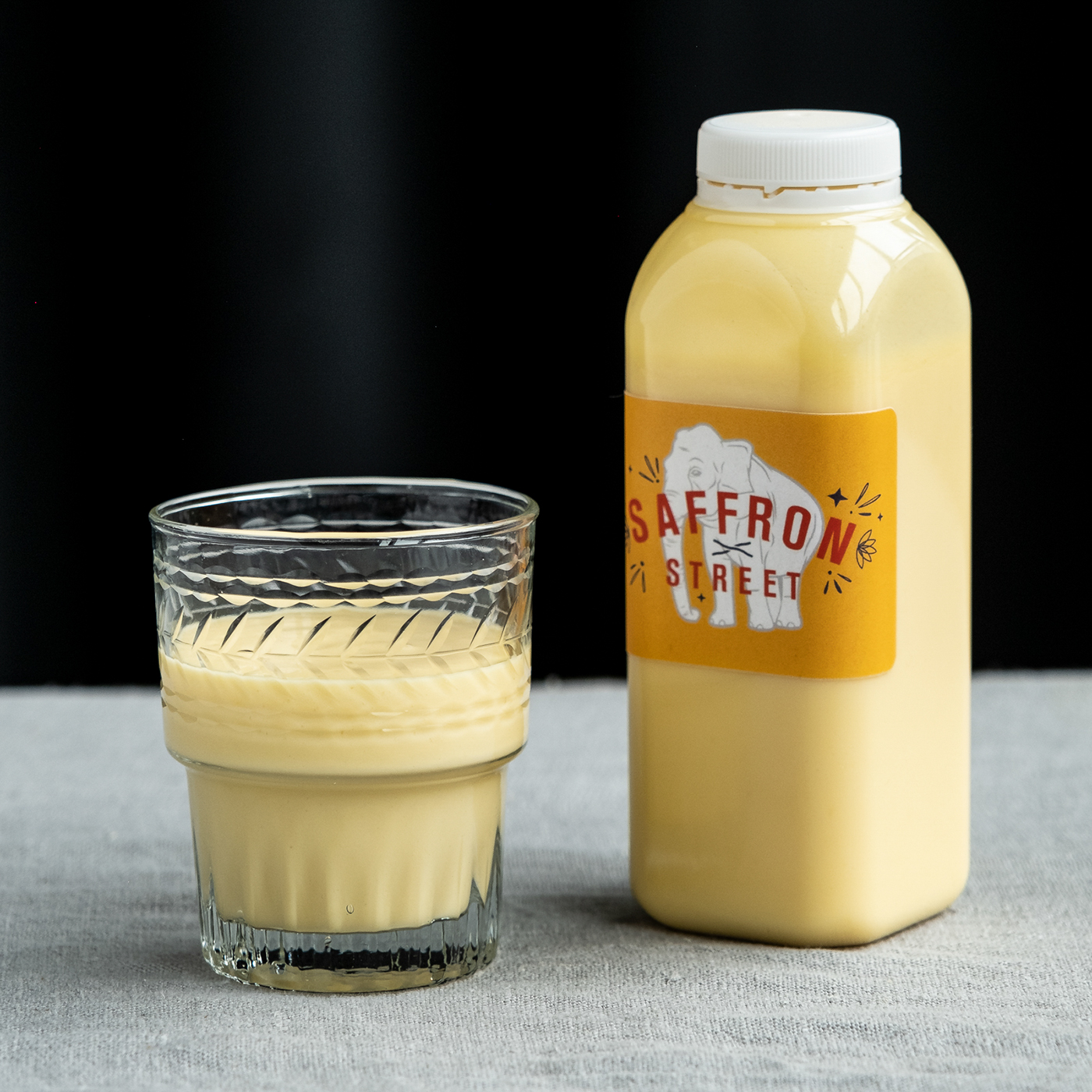 On each visit to Saffron Street, I make a point of picking up a bottle of house-made mango lassi. This lassi contains just four ingredients, so the sweetness from the Alphonso mangoes and cool creaminess from the yogurt truly shine. It is an especially nice pairing with some of the spicier Saffron Street dishes. —C.C.
First Street Market, 1327 1 St. S.W., @saffronstreetyyc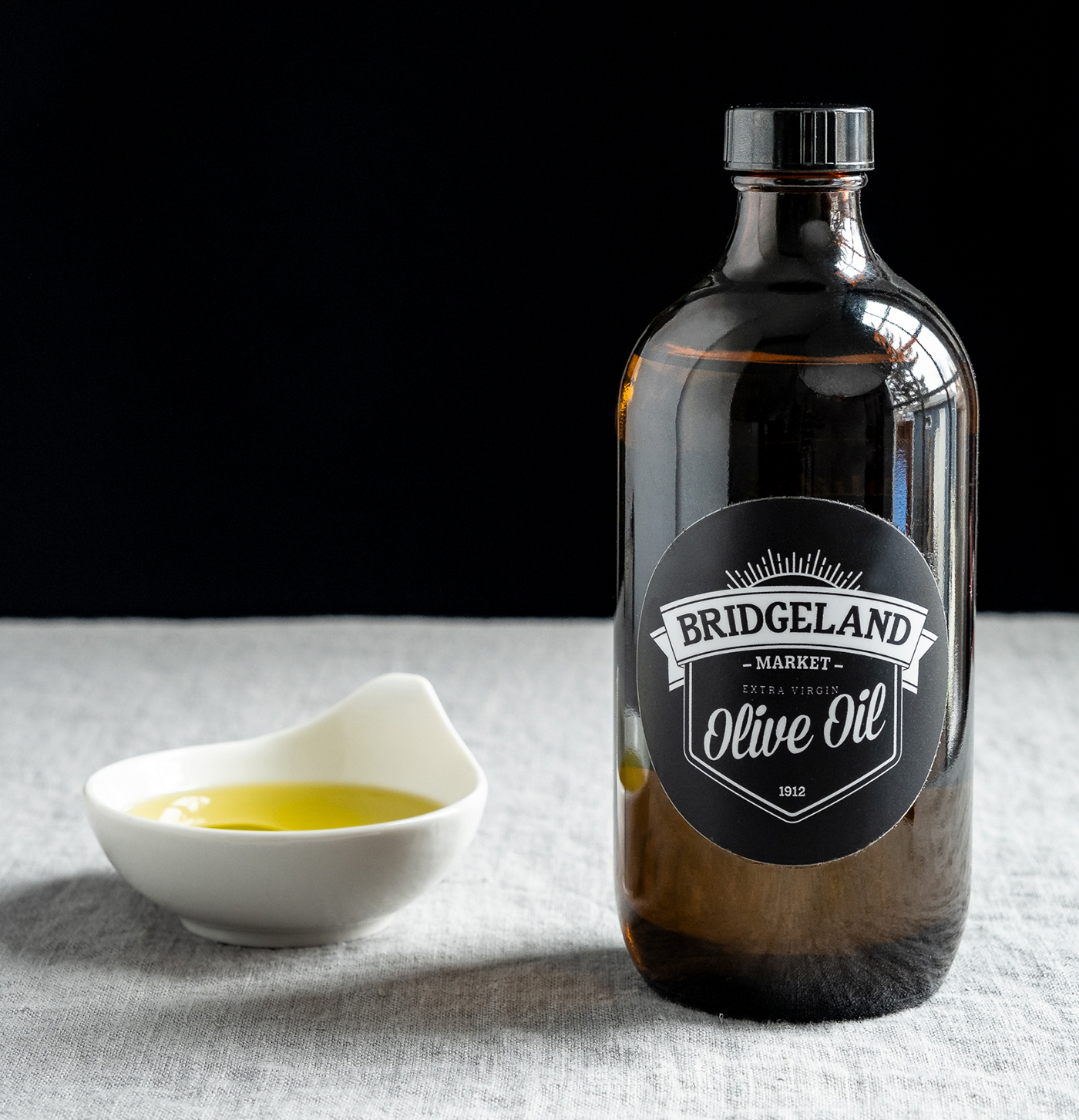 This olive oil comes from owner Yousef Traya's family olive grove in Lebanon. The Traya family has tended this olive grove for three generations and still produces their olive oil using the same methods that their great-grandparents employed. For the past seven years, the Traya family has bottled their oil and shipped it to Bridgeland Market here in Calgary. —C.C.
1104 1 Ave. N.E., 403-269-2381, bridgelandmarket.com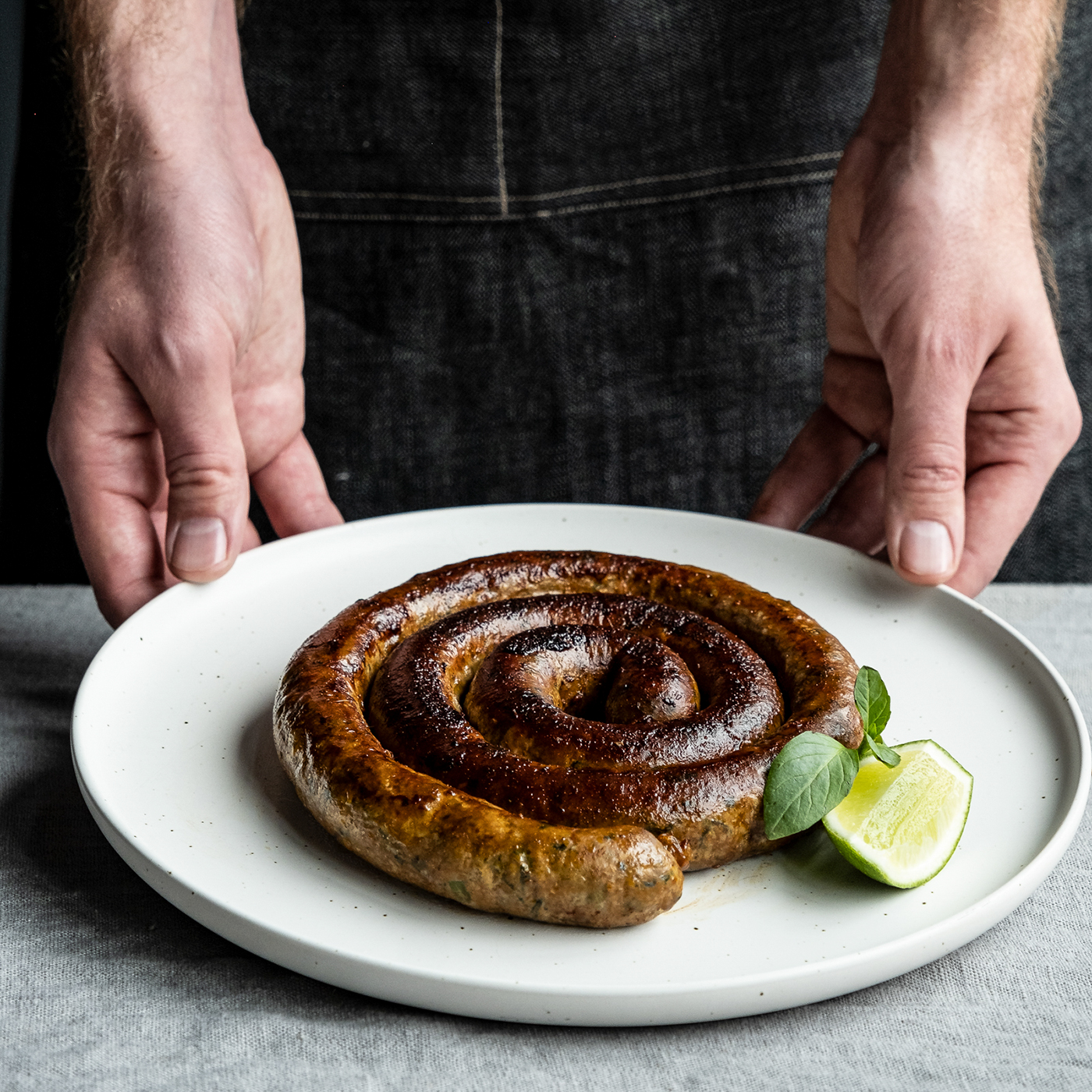 At my place, we keep these sausages in the freezer for whenever we have a craving for Thai food. When it comes to layering the different herbs, spices and traditional flavours Northern Thai cuisine is known for, creator TJ nails it. This delicious spiced-pork sausage is loaded with lemongrass, garlic, cilantro, shallot, green onion, kaffir lime leaves and shrimp paste. I love serving up these links with green papaya salad and a bowl of sticky rice. —C.T.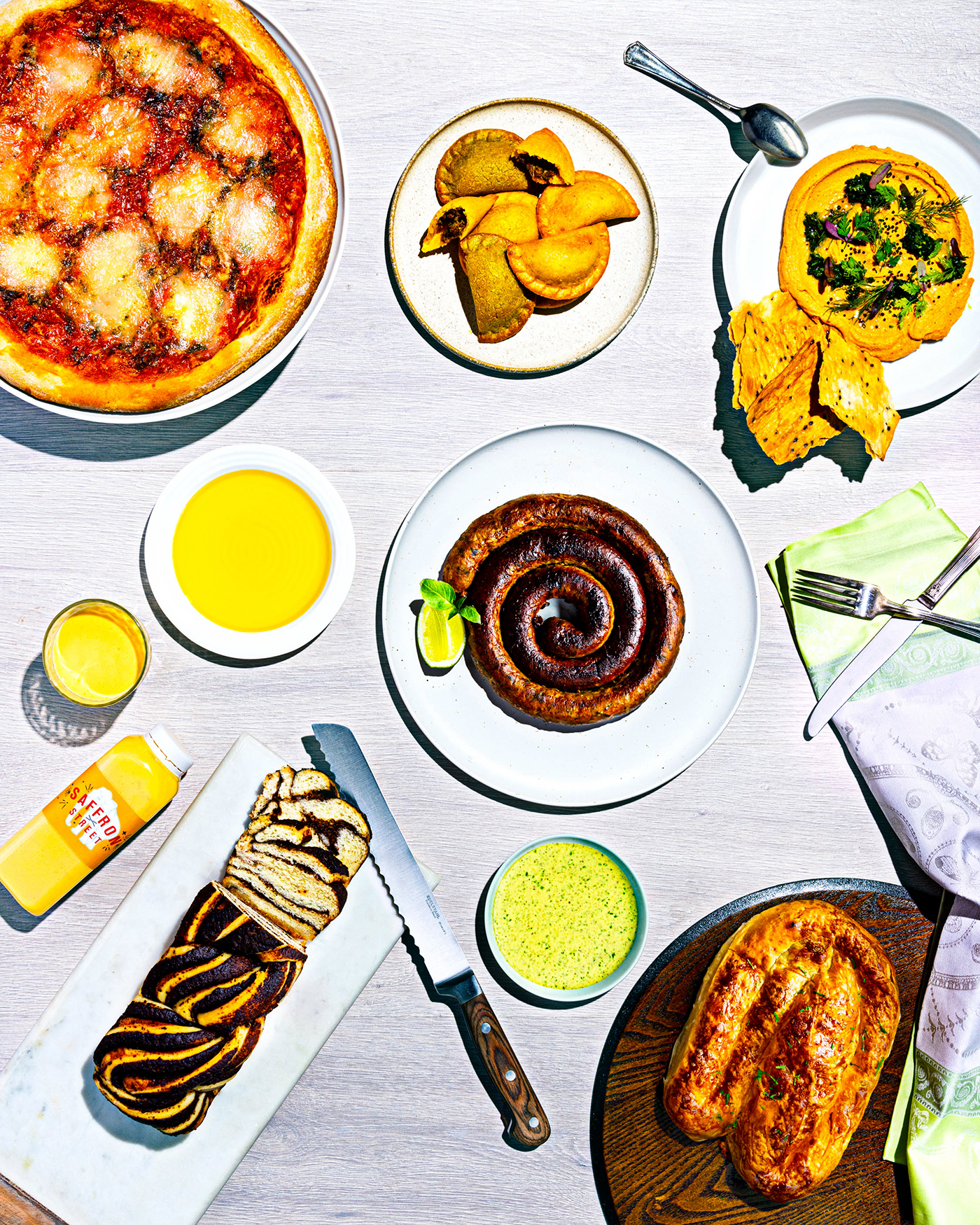 [Correction: An earlier version of this story misidentified the Aioli Green Sauce producer. The correct name is Latin Food Specialties Market & Kitchen.
Correction: An earlier version of this story included incorrect information about the menu and address for My Tho BBQ & Fresh Meats. My Tho offers Vietnamese-style barbecue items, not Hong Kong-style as previously stated, and the correct street address is 11, 575 28 St. S.E.]