4 Chocolates That Don't Come From a Bar or Box
Out-of-the-box ideas for Valentine's Day that are more indulgent than a mere bar or bonbon.
By Julie Van Rosendaal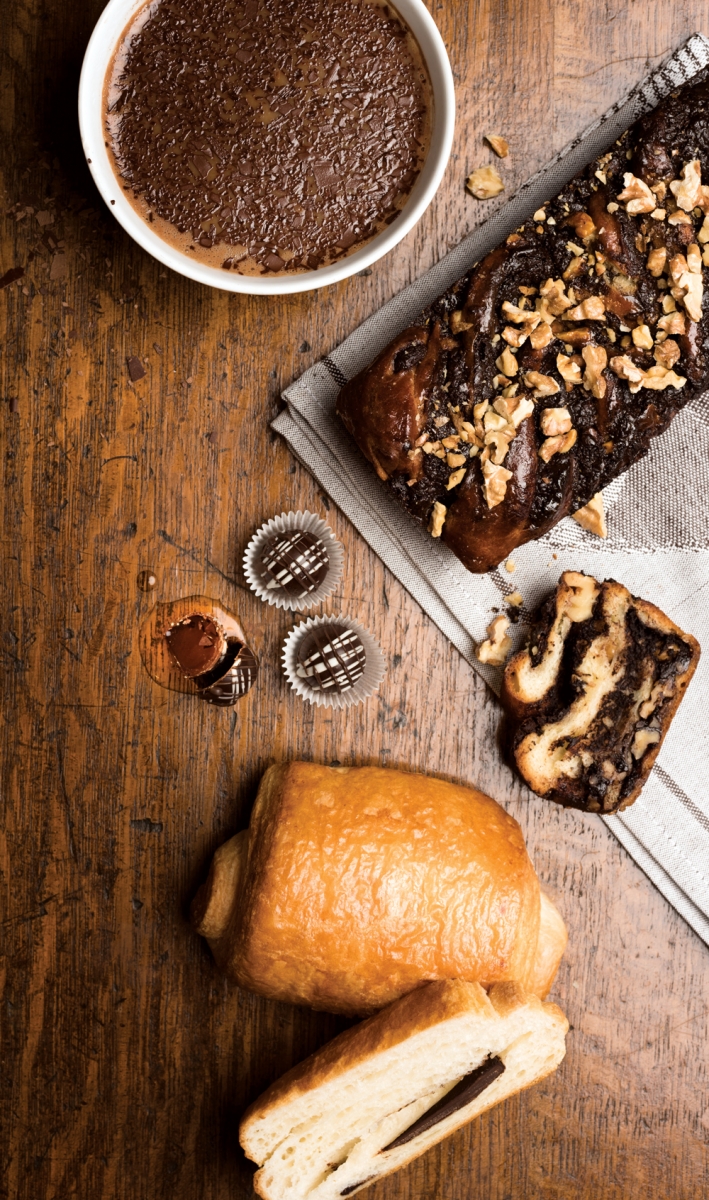 photograph by jared sych
Chocolate Ginger Milk
Beano is known for its hot chocolate, mochas and chocolate ginger, all made with shaved semi-sweet chocolate from Chocolaterie Bernard Callebaut, which baristas walk down the street to pick up. The chocolate ginger milk is made with ground ginger, which adds a peppery bite.
Caffe Beano, 1613 9 St. S.W., 403-229-1232
It would be impossible to swirl more chocolate into this babka – an eastern European, sweet, brioche-like yeasted loaf that's more chocolate than bread at Sidewalk Citizen. Dense and intense, it's like a brownie and sticky bun got together with delicious results.
Sidewalk Citizen, 5524 1A St. S.W., 403-457-2245; and Sunnyside Natural Market, 338 10 St. N.W.,403-460-9065, sidewalkcitizenbakery.com,@avivfried and @sidewalksunny
Filled with ice cider from Prince Edward County, these bite-sized chocolate spheres from Wicked Chocolate are best eaten in one go – like a wee chocolate-encased shooter. (For those who don't like their chocolates boozy, the handmade salted caramels are super popular.)
Market on Macleod, 7711 Macleod Trail S, 403-200-4564, wicked-chocolate.com, @wickedchocyyc
clair de Lune bakes ethereally buttery, flaky pastries and croissants, not least of all the pain au chocolat, which it makes (and generally sells out of) every day. Filled with soft, dark chocolate that doesn't overwhelm the fine-textured pastry, it's an elegant way to satisfy a craving.
1049 40 Ave. N.W., 403-398-8803; and at the Calgary Farmers' Market