Not long ago, a cocktail in Calgary meant something colourful strained into a martini glass. It was short on booze and long on sugar, likely with a name ending in "tini." No more.
The current trend of spirit-forward cocktails, combined with a resurgence of the classics your grandfather used to drink, means you can taste the alcohol while sipping your Manhattan, old-fashioned, or even a brand new libation that mixes spirits, liqueurs, fresh juices and house-made syrups in an innovative way.
For this cultural shift, we owe a debt of gratitude to the local bartenders who not only appreciate cocktail history but are brave enough to shelve flavoured vodka in favour of boutique bourbons and gins. Of course, it's not just balanced-yet-boozy sips that make a great cocktail lounge. We like ambiance. And yummy nibblies. Here are our top picks for the total cocktail package in Cowtown.
Oak Room at the Fairmont Palliser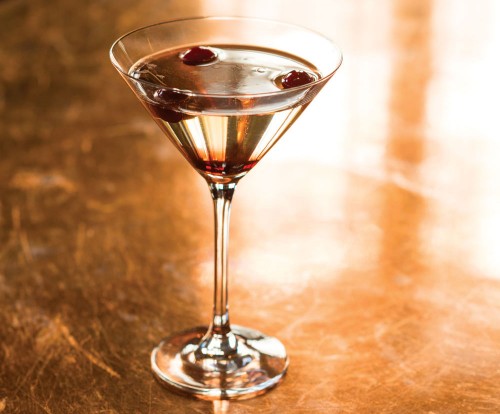 With its high ceilings, wingback chairs and weekly live jazz, this old-school bar is a Calgary institution. Catering to mid-week business travellers and couples celebrating a special occasion, the Oak Room comes across as a bit stuffy for the young, run-around crowd – rowdy it is not. But where else in the city can you drink a perfectly spicy Caesar in such a dignified setting?
It's also the place to try cocktails from around the world. The hotel chain spans the globe and has a Classic Cocktails menu that features drinks from its diverse properties, such as the Dawa from the Fairmont Norfolk in Nairobi, Kenya, and the Brandy Alexander from the Fairmont San Francisco.
Though the lounge is known for the aforementioned Caesars and martinis of the three-at-lunch variety, long-time bartender Patrick Appave has a soft spot for the cocktail he helped create. The Perfect Palliser is pretty, fizzy and makes a lovely showcase for Mission Hill's award-winning ice wine. "It's a smooth, well-balanced drink," he says.
The Perfect Palliser
In a martini glass add, in order: 1 oz Finlandia vodka, 1 oz Mission Hill ice wine, 3 oz Mot & Chandon Champagne. Float Chambord last so it will sink to the bottom and create a layered effect. Garnish with three fresh cranberries. – recipe courtesy of Patrick Appave
(133 9 Ave. S.W., 403-262-1234, fairmont.com/palliser-calgary, @Fairmont_PAL)
Model Milk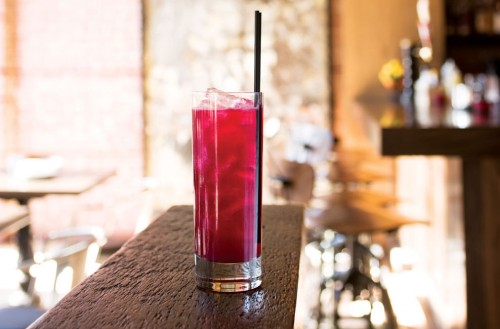 Model Milk bar manager Stephen Phipps doesn't sport a moustache or stir his drinks a certain way. Nor does he do garnishes. Why? "I don't want that pretention to creep into my cocktails," says Phipps, explaining his drink philosophy. "We're not taking ourselves too seriously. At the end of the day, it's a cocktail. It's booze in a glass."
But at this 17th Avenue hot meet-up spot, said booze happens to be mixed with fresh juice or some trendy new Italian liqueur, and it will also be perfectly balanced, if strong. Your taste buds will approve of the cocktails Phipps describes as "old school, with a twist." Indeed, it's fair to say that what chef Justin Leboe does for the restaurant's food – simple dishes elevated to new heights of scrumptiousness – Phipps does for the drinks. Add in the resto-lounge's "Gastown" ambiance and relaxed dinner party atmosphere, and you won't really care what you're drinking – you'll just want to linger.
Model Milk's revered Black Manhattan may have a cult following in Cowtown, but Phipps's small cocktail menu offers many other delicious diversions. Summer sipping calls for boozy lemonade with gin and – adding that aforementioned twist – juiced roasted beets. It sounds weird, but is oddly cleansing (you may consider buying a juicer).
Beet Lemonade
In a shaker add: 2 oz gin, 1 oz fresh lemon juice, 1 oz beet pure, oz Ryan's Honey water. Add ice and shake vigorously for 15 seconds Double-strain into a Collins glass filled with ice. – recipe courtesy Stephen Phipps
Beet Pure
Roast beets for 90 minutes in the oven, lightly drizzled in oil and salt. Peel beets and portion into small wedges. Pure beets with cold filtered water and simple syrup in a robo-coupe (blender) until a runny consistency is achieved. Refrigerate for up to one week's use.
Ryan's Honey Water
Combine equal parts Ryan's Honey and boiling hot water in a mason jar, close and shake vigorously until all the honey and water are thoroughly mixed together to produce one fluid liquid. Remove top and let cool to room temperature. Refrigerate for up to two weeks use.
(308 17 Ave. S.W., 403-265-7343, modelmilk.ca, @modelmilkbistro)
Milk Tiger Lounge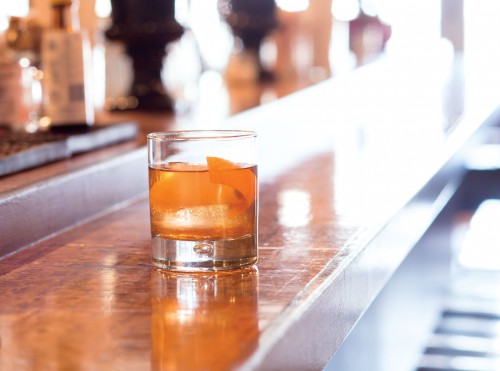 When Milk Tiger Lounge opened in a non-descript building (blink and you will miss it) on 4th Street S.W. in 2008, the average drinker didn't know what to make of its cocktail list. In place of highballs and appletinis were cocktails from – for lack of a better word – yore: Negronis, sidecars and even a Tom Collins.
"We were really ahead of our time for the first little while," says operating partner and bartender Nathan Head, who is happy to see Calgarians finally cottoning on to the classics.
The intimate space is still a hit with the hipster crowd, and it's hands down the best place to go to read a book whilst sipping on a Vieux Carr and listening to an eclectic playlist. That's not to say you can't get drunk at Milk Tiger. "We're still very good at that, but we try and do it with a little bit of class," says Head.
Though the lounge serves a range of classics, this is the place to come if you want a good old-fashioned. "We've become kind of known for it," says Head. It's not rocket science, but a properly flamed orange peel does wonders for enhancing what would otherwise be bourbon with a teaspoon of sugar.
Old-Fashioned
In an old-fashioned glass add: 1 sugar cube in the base of the glass, Soak sugar cube with 2-3 dashes Angostura bitters, a splash soda water and muddle, 2 oz Jim Beam bourbon and stir. Flame a cut of orange peel, squeeze to release essential oils and drop in the peel. – recipe courtesy Nathan Head
(1410 4 St. S.W., 403-261-5009, milktigerlounge.ca, @milktigerlounge)
Raw Bar at Hotel Arts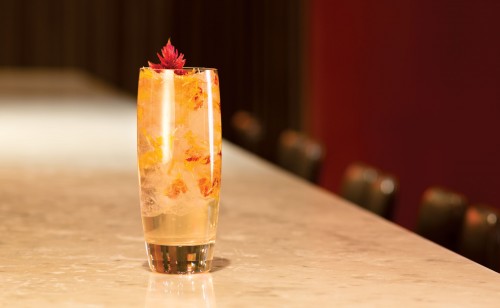 Those who have not sipped a craft cocktail by the South Beach-style outdoor pool adjacent to Raw Bar at Hotel Arts have missed an unlikely and unique Calgary experience. Close your eyes, feel the sun on your face, dip a foot into the pool, imbibe the tart but refreshing elixir known as a Blossom Cooler and imagine you are in Florida or California or even Thailand.
The reality, of course, is that most months the drinks created by master mixologist Christina Mah and her talented acolyte Savanna Beach are enjoyed indoors, inside the spare-yet-chic Raw Bar space that feels – and, yet, somehow doesn't – like a hotel bar. A hip one, though, with Asian decor influences, modern art and sushi.
Raw Bar's menu is divided into three sections: Classics, Born Again Classics (those with a "twist") and Creative Juices meant to showcase the talent behind the bar. "We're trying to appeal to different palates but still sticking to what we believe in: Keep it simple; let the flavours speak for themselves," says Mah.
Blossom Cooler
In a Collins glass add: 1 oz Hanger One mandarin vodka, oz Luxardo Maraschino liqueur, 3 dashes orange blossom water and oz Chinese 5-spice syrup. Stir in shaved or finely cracked ice and top with soda. Garnish with edible flowers, petals only.
Chinese 5-spice syrup
5 whole-star anise pods
1 tbsp. fennel seeds
1 3-inch cinnamon stick, broken into pieces
1 tsp. whole cloves
1 tbsp. Szechuan peppercorns (available in most Asian markets or online)
2 2/3 cups simple syrup (dissolve 2 2/3 cups granulated white sugar into 2 2/3 cups hot water and let cool)
2 tsp. honey
-recipe courtesy Christina Mah
(119 12 Ave. S.W., 403-266-4611, hotelarts.ca, @HotelArtsYYC)
Aejo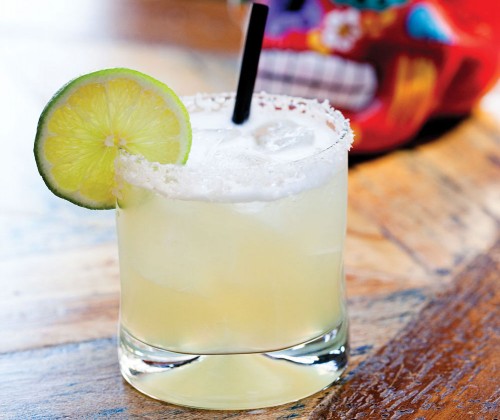 If there's a universal truth about Mexican restaurants, it's this: you can't serve crappy margaritas. Patrons will forgive you if the tacos fall apart or the enchilada is drowning in cheese. But they will not abide a bad tequila, triple-sec, lime-juice cocktail.
"People judge you by your margaritas," confirms Jeff Hines, one of four partners in the restaurant. So it's a good thing this hopping, new 4th Street S.W. watering hole lives up to its claim of "the best margaritas in YYC!" (We like the tableside guacamole service, too.)
Since opening last September, Aejo has sold thousands of classic margaritas, pouring through 150 bottles of tequila a week. The secret to Aejo's margaritas, says Hines, is the addition of lemon juice, which softens the lime's bite. You can also taste the tequila – in a good way. And, because the vibe is so lively, people often come in early, stake out a table and stay put for the night – Calgarians are seduced into venturing beyond the margarita to try some of Aejo's other tequila cocktails or even a flight of tequila. Ol!
Classic Margarita
Salt the rim of an old-fashioned glass then fill with ice. In a shaker filled with ice add: 1 oz Cazadores blanco, oz triple sec, oz fresh-squeezed lime juice and oz fresh-squeezed lemon juice, and oz agave syrup. Shake and strain into the rocks glass. – recipe courtesy Jeff Hines