8 Delicious Soups to Warm You Up
The leaves are turning colour and the air is starting to cool, which can mean only one thing: soup season is upon us
By Dan Clapson
Dip into this big bowl of deliciousness at Yellow Door Bistro.
Soup season is officially here. Now that it's mid-October (how did that happen, anyway?), we say goodbye to gazpachos and light broths and hello to bowls of warming, savoury soups that comfort us as we adjust to the changing season.
To help you, here are eight great soups you should seriously consider dipping a spoon into this week.
Anejo Tortilla Soup
A little south-of-the-border spice is a sure fire way to warm up over the lunch hour. Queso fresco cheese, creamy avocado and crispy pieces of tostada on top complete this Mexican-inspired dish.
(2116 4 St. S.W., 587-353-2656, anejo.ca, @anejoyyc)
There's no shortage of Vietnamese restaurants in this city, but Bagolac is definitely on the top tier. Try its spin on sate with a made-from-scratch, rich broth, tons of noodles, thinly sliced beef, tomatoes and cucumber. Douse it in sriracha and feel the warmth emanate from every pore.
(6130 1A St. S.W., 403-252-5588, bagolacsaigon.com)
Pea soup is reminiscent of childhood for most of us, so have a nice little ode to the past here at Briggs with this smooth soup, finished off with a hint of lemon and sour cream.
(317 10 Ave. S.W., 587-350-5015, briggskandb.com, @briggskandb)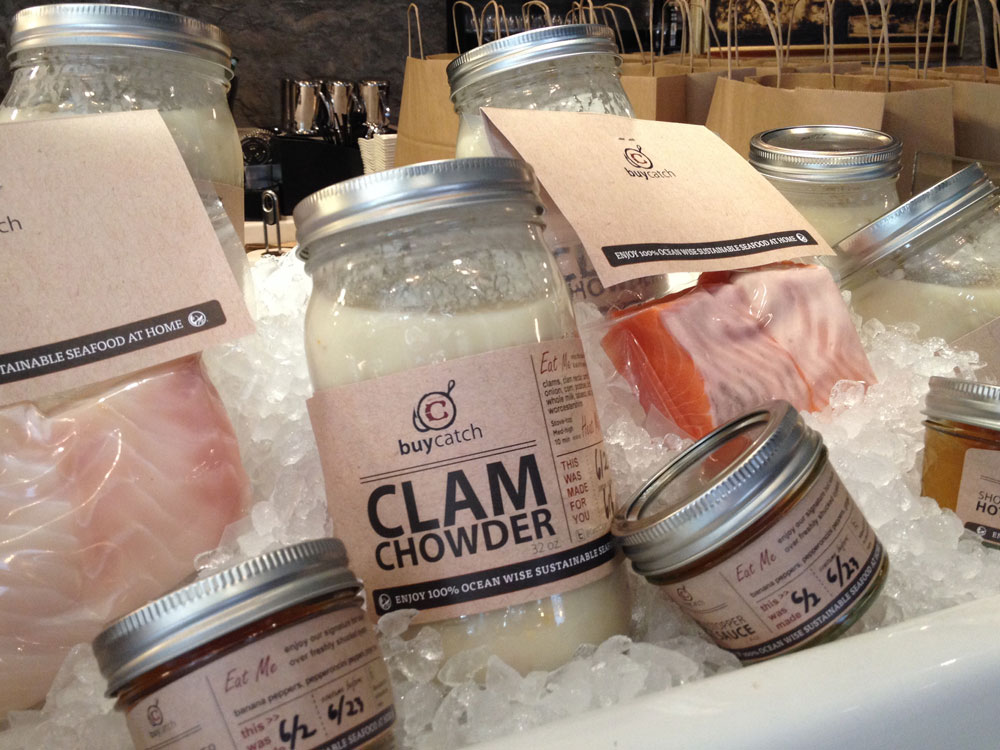 Catch's chowder is available to take home and heat and eat.
Catch Clam Chowder
Yes, I know, this is a tad predictable, but when did a bowl of New England-style chowder (or is that chowda?) not make you feel all warm and fuzzy inside? If you don't have time for lunch, you can also take home a batch of Catch's popular soup through the restaurants #BuyCatch program.
(100 8 Ave. S.E., 403-206-0000, catchrestaurant.ca, @catchcalgary)
A stew is really just a thick soup, so I'm letting this one sneak into the list. Chock full of root vegetables, tender brisket and pulled pork, you'll definitely be feeling comfy and full by the time you get to the bottom of this bowl.
(109 7 Ave. S.W., 403-532-1911, thepalomino.ca, @thepalomino)
Ramen is the cool kid on the broth block these days, so if you're jonesin' for a bowl, it may as well be from this foodie go-to in Bridgeland. Kick up the basic bowl with toppings like green onions, corn and egg and shake on some togarashi too, of course.
(827 1 Ave. N.E., 403-454-2722, shikimenya.ca, @shikimenya)
Few soups in this world are as fragrant as tom yum soup. Warming aromatics like kaffir lime and lemongrass hit your senses before you even have a spoonful of the sweet, tart coconut broth filled with prawns and vegetables. That, my friends, is a beautiful thing.
(351 10 Ave. S.W., 403-264-3526, thai-sa-on.com)
You didn't think I'd finish off this list without a French onion soup, did you? Of course not. Loaded up with tender braised oxtail and caramelized onons then topped with a generous amount of bubbling and gooey gruyre cheese, this bowl embodies the term "rich."
(119 12 Ave. S.W., 403-206-9585, yellowdoorbistro.ca, @yellowdooryyc)