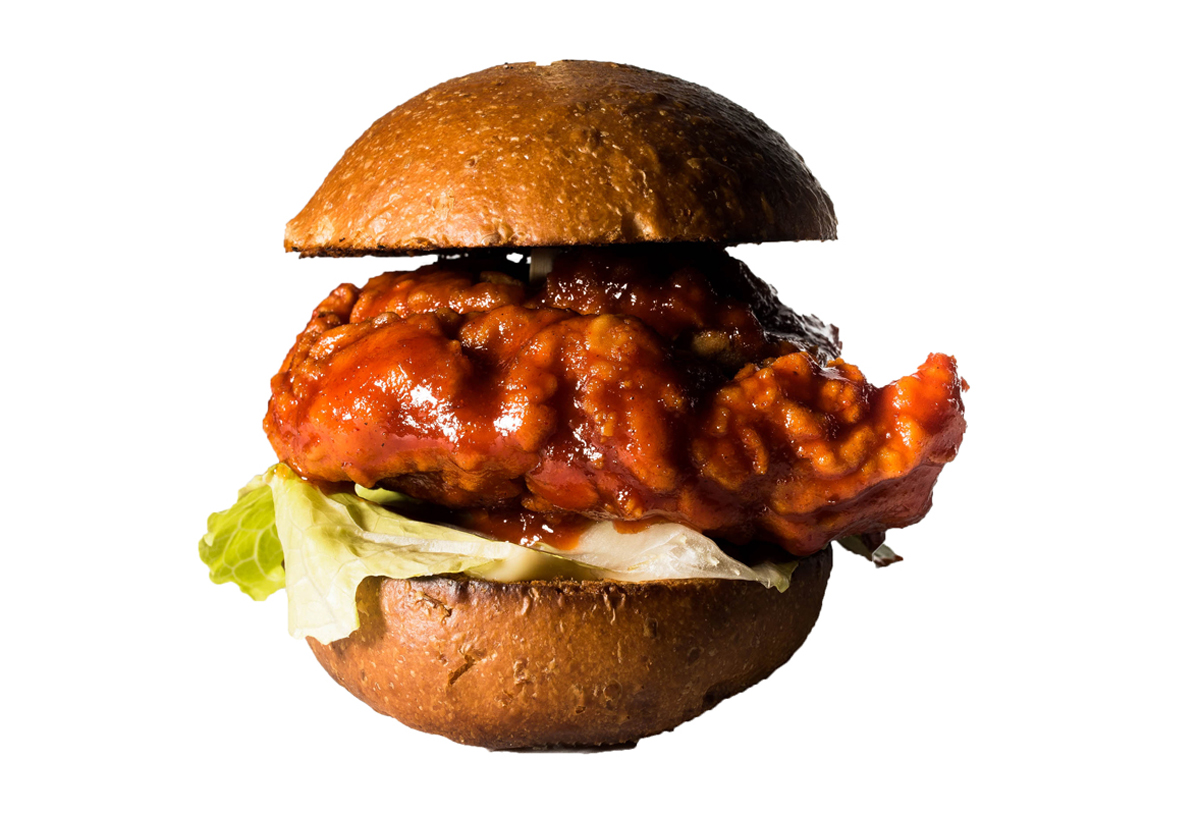 Take Anju's signature crispy wings, make them boneless thighs and then tuck them into slider buns and top with spicy scarlet gochujang and a squeeze of Kewpie mayo. Behold, the KFC slider! (That is, the Korean fried-chicken slider, not to be confused with fast-food chain offerings). With two sliders in an order, it's easy to share, though understandable if you don't want to.
344 17 Ave. S.W., 403-460-3341, anju.ca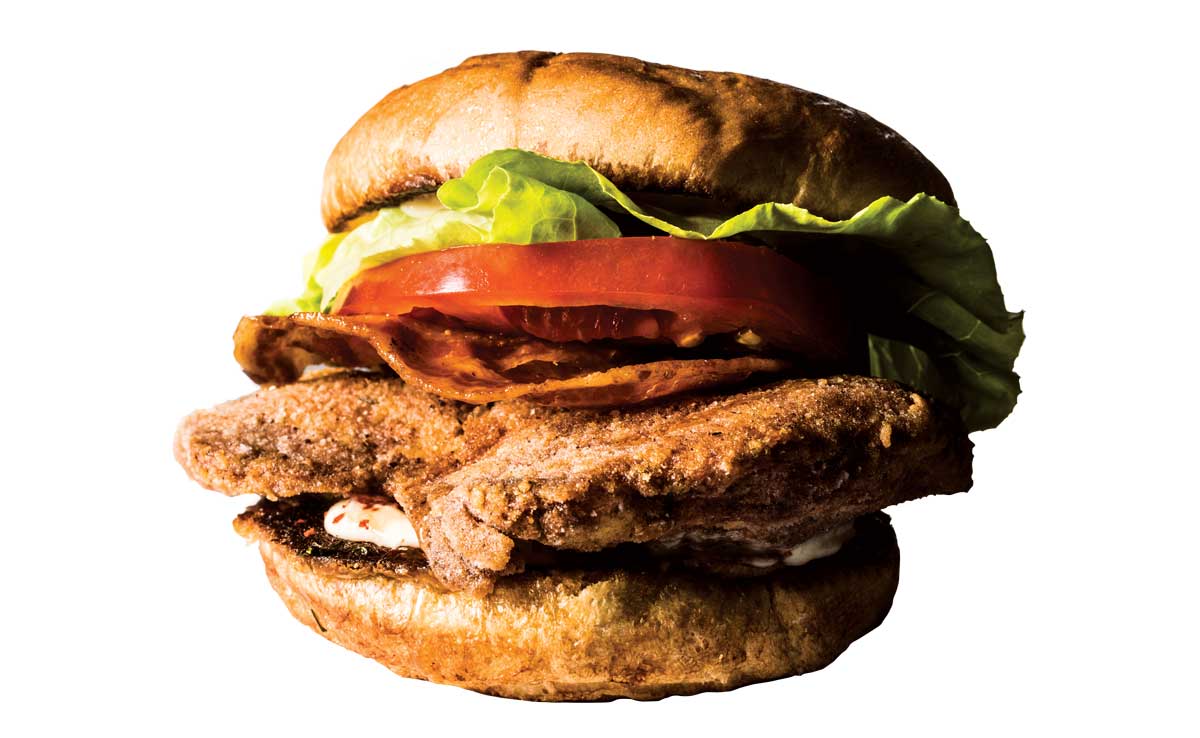 Buttermilk-fried-chicken sandwich from Blue Star Diner
If the thought of a chicken burger leaves you high and dry, look no further than the buttermilk-fried-chicken sandwich at Blue Star Diner in Bridgeland. The chicken is cooked sous vide before being deep fried, which gives it a nice crust without overcooking. It's topped with pancetta, butter lettuce and tomato, as well as tangy pickled red onion, roasted-shallot mayo and a drizzle of rosebud honey, which takes this chicken burger to the next level. The egg-washed bun can be substituted with a gluten-free option.
809 1 Ave. N.E., 403-261-9998, bluestardiner.ca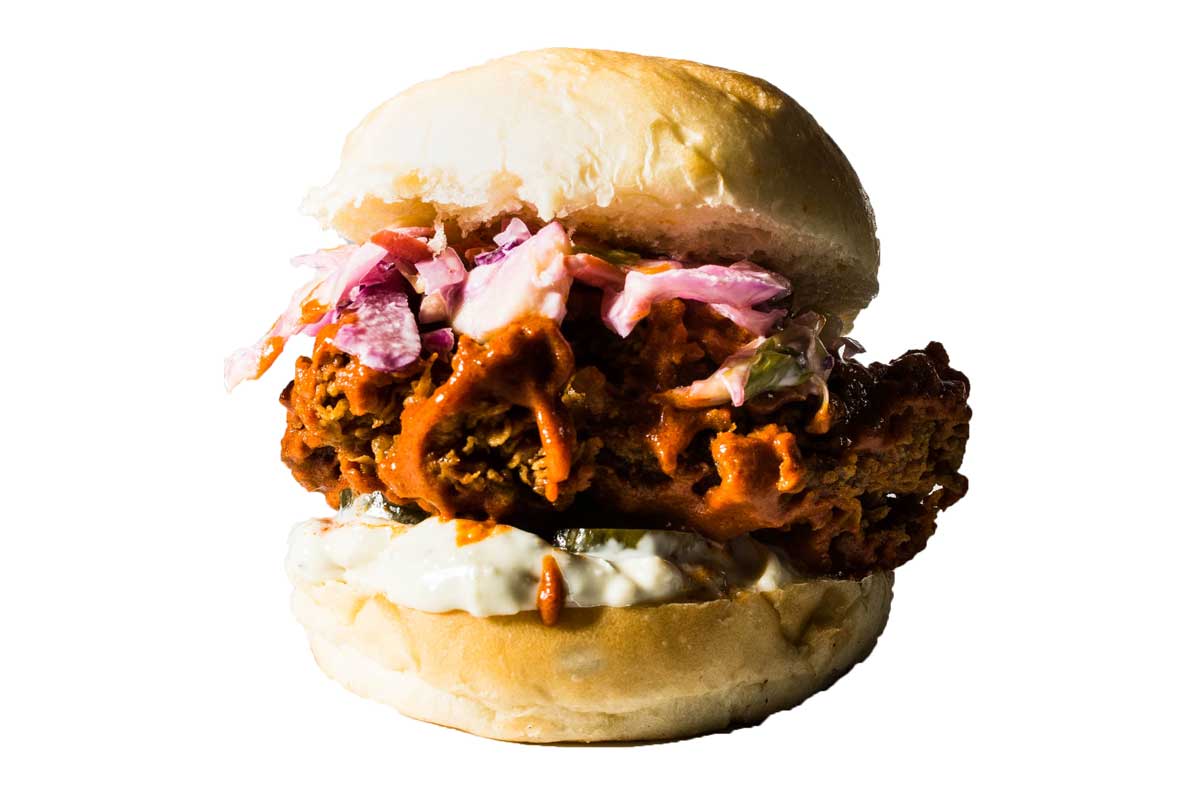 Mother Clucker from Cluck N Cleaver.
Nicole and Francine Gomes take fried chicken very seriously, so it's no surprise the sandwich from their popular spot, Cluck N Cleaver, is greater than the sum of its parts. The original Lil' Clucker takes Cluck's signature breading and spice blend and fries it into a golden crust enveloping a quarter-pound chicken breast, which is then tucked into a soft bun with sauce and iceberg lettuce. Too tame? Now Cluck N Cleaver is offering the Mother Clucker with plenty of spice and some pickles and slaw to tame the heat.
1511 14 St. S.W., 403-266-2067, cluckncleaver.com
More burger picks: