Order this: Eggs any style for $9.75. Add bacon, ham or sausage $5.25.
The definition of a classic, this breakfast comes with homestyle hash browns grilled in plenty of butter.
187 Barclay Parade S.W., 403-269-9255, 1886buffalocafe.ca
Order this: Classic 2x2x2 for $9.30. Add hash browns $4.
The cured pork belly bacon is sliced thick for this classic breakfast, pairing perfectly with a hot cup of Fratello coffee. The side of hash browns is well worth the added cost.
243 12 Ave. S.W., 587-955-1555, thebeltliner.com, @thebeltliner
Order this: Two eggs, toast and hashbrowns for $6.20. Add bacon $4.10.
This is the epitome of the classic breakfast, and, best of all, it's available 24 hours. Nestle into the eclectic room and order up a breakfast that is guaranteed to hit the spot.
1840 9 Ave. S.E., 403-265-5964, blackfootdiner.ca 
Order this: Two eggs any style for $10. Add bacon or sausage $4.50.
With free-range chicken eggs and naturally cured, thick-cut bacon from an Alberta Hutterite colony, this breakfast is both local and delicious.
Blue Star Diner, 809 1 Ave. N.E., 403-261-9998, bluestardiner.ca, @bluestar_yyc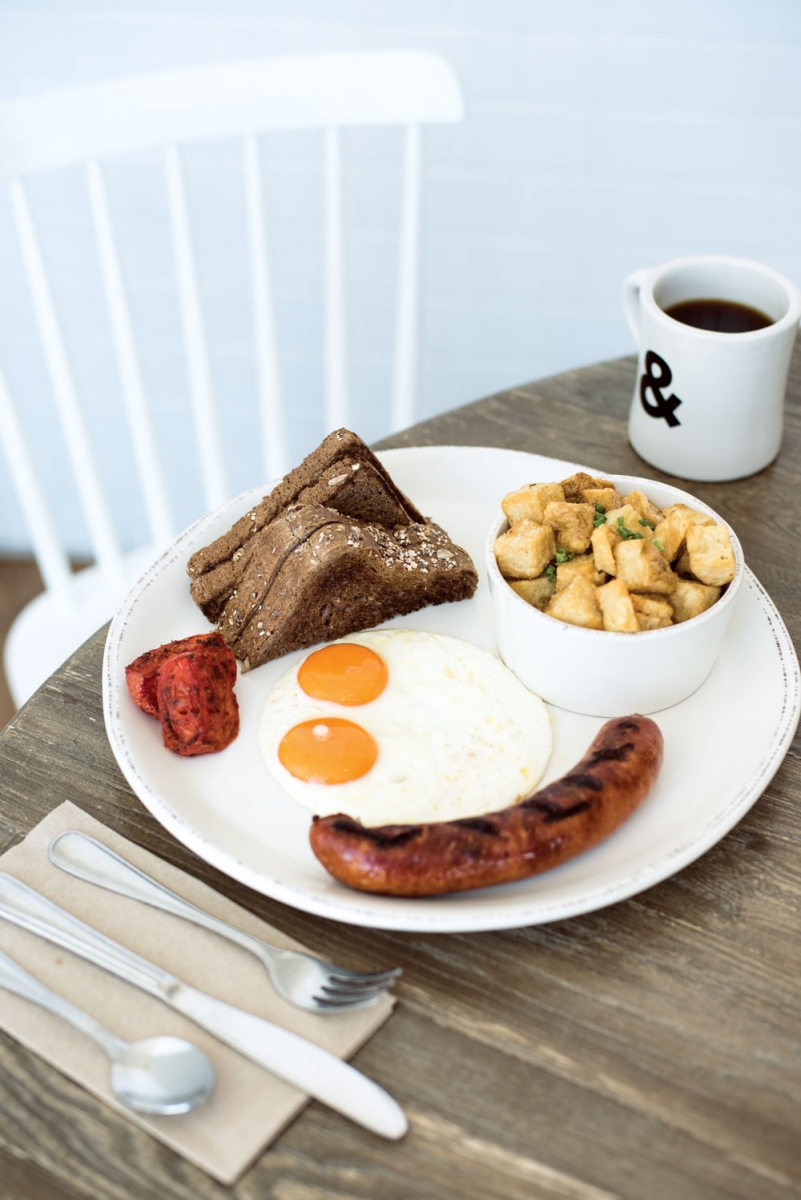 Order this: Classic breakfast for $10. Add bacon or sausage $3.
This distinctive breakfast offers up rosemary-infused hash browns, free-run eggs with deep, orange yolks and toast made with bread from a house recipe.
804 Edmonton Tr. N.E., 403-276-5499; 104, 350 Aspen Glen Landing S.W., 403-457-3000, dinerdeluxe.com
Order this: Eggs plus for $9.95.
This family-run restaurant serves the perfect homemade breakfast. With fresh potatoes for the homestyle hash browns and a choice of pancakes, perogies, toast or hand-cut fruit, it's the perfect choice for the family.
5441 Falsbridge Dr. N.E., 403-280-9488, eggsandmore.ca
Order this: Traditional breakfast for $9. Add bacon, sausage or ham $3.75.
It's hard to leave hungry after a breakfast at Galaxie. With a choice of adding a third egg with no added price, bottomless hash browns and bottomless toast, it's well worth waiting in line.
Galaxie Diner, 1413 11 St. S.W., 403-228-0001, galaxiediner.ca, @galaxiediner
Order this: Breakfast special for $10.
Grumans will substitute latkes with sour cream and chives in place of hash browns, for a Jewish twist on a Canadian classic.
230 11 Ave. S.E., 403-261-9003, grumans.ca, @grumansdeli
Order this: Wakey Wakey for $12.50.
With fresh potatoes and bacon or Italian sausage grilled before your eyes, this downtown destination is perfect for a hearty start to the day.
Holy Grill, 827 10 Ave. S.W., 403-261-9759, holygrill.ca, @holygrill 
John's Breakfast & Lunch
Order this: Two eggs for $8.
Coming in with the best price-point, John's classic brekkie will not leave you disappointed. The famous, cubed hash browns are made with a secret recipe that will keep you guessing.
2614 4 St. N.W., 403-277-0255
Order this: English breakfast for $9.
For the late-risers (with a bit of a headache) this is just what the doctor ordered. The hash browns, served with sour cream and scallions, come with grilled tomatoes and mushrooms for vitamin-parched bodies.
2703 17 Ave. S.W., 403-240-2111, newcastlepub.ca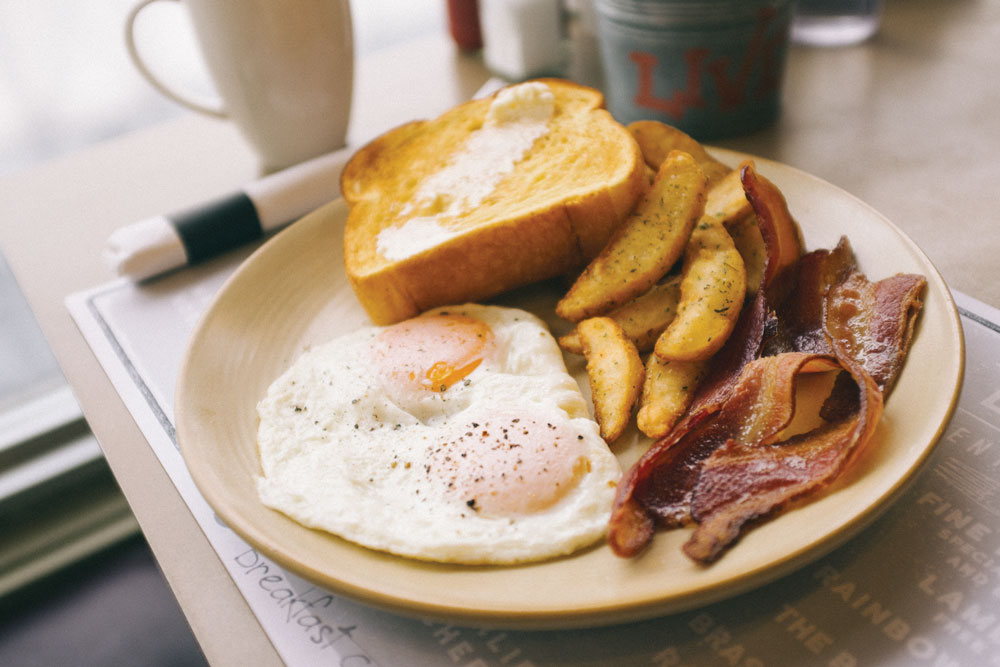 Order this: Two farm fresh hen egg breakfast for $9.80.
Bringing in eggs from its own Manitoba egg farm and bacon sourced from Paolini's Sausage & Meats, the emphasis on quality ingredients shines through.
824 Edmonton Tr. N.E., 403-278-3447, eatoeb.com, @oeb_breakfast
Order this: Red's original for $12.50.
The buttery crisp hash browns are sure to keep you coming back. Same goes for the thick-sliced bacon, farm-fresh eggs and toasted fresh bread.
Red's Diner, 1415 4 St. S.W., 403-266-3448; Red's In Ramsay, 1101 8 St. S.E., 587-353-1188, redsdiner.com, @redsdiner