Now located in a different historic building downtown, Chicago Chophouse officially opened its doors on June 26 with a big celebration.
It's the same restaurant we've always known, but with a few great changes. Here's what you need to know.
The space looks like a vintage butcher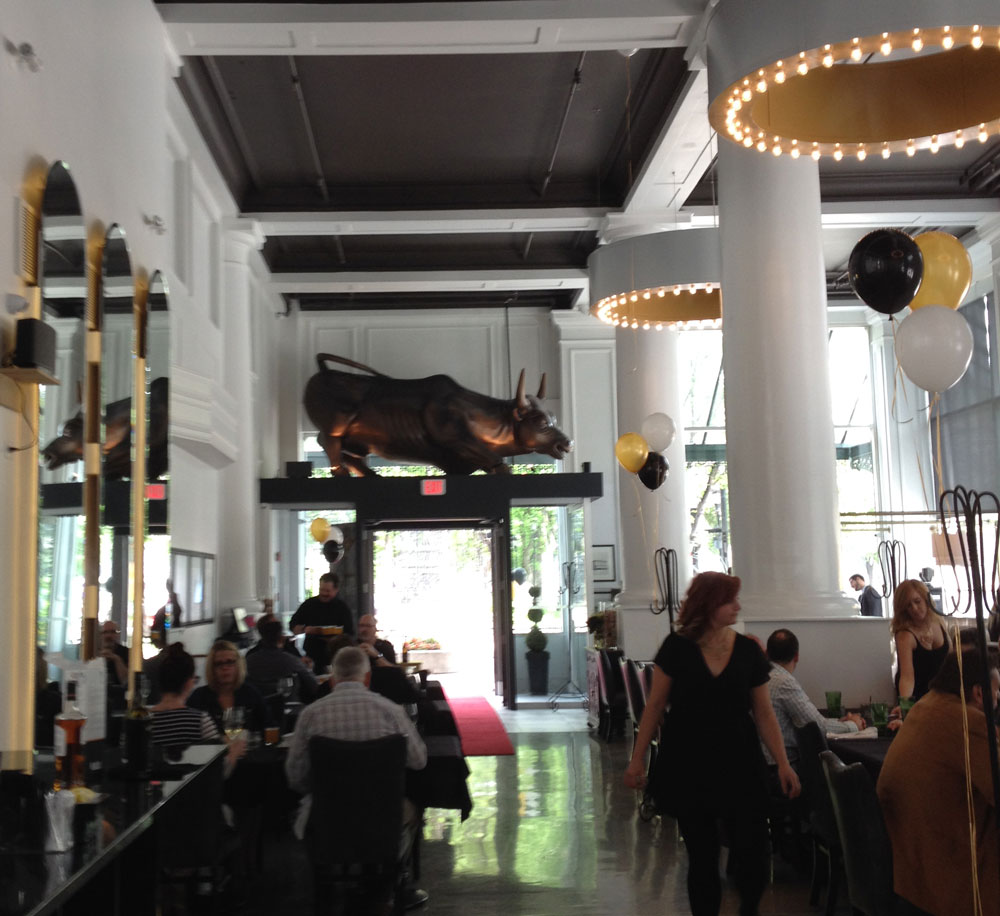 Photo by Kathe Lemon
Inside Chicago Chophouse
Originally located in the historic Bank of Montreal building, Chicago Chophouse moved this summer to the historic Burns Building.
And this was a fitting choice. The historic building located at the end of Stephen Avenue was originally used as a retail space for the meat packing company P. Burns & Co. (And yes, that's Patrick Burns – one of the Big Four.)
As a nod to its original use, Chicago Chophouse was redesigned to represent the original Burns butcher shop. Big white columns, gold booths and green curtains were also part of the redesign. And, a private navy and gold room, which co-owner Victoria Harris describes as having "a very masculine, cigar-room feel," was also added.
You can get quality sandwiches to go
Just because you're in a rush doesn't mean you should skip lunch.
The new "grab 'n' go" sandwich shop at the front of the store caters to those downtown business people who don't have time for a sit-down lunch but are still hoping to get Chophouse quality. Buy hot pressed sandwiches and charcuterie to go from a counter designed to look like a smaller version of the original P. Burns & Co. meat counter.
New chefs have joined the team
Chef Chris Lorenz, who was previously the sous-chef at Charcut, has joined the Chicago Chophouse team as the restaurant's executive chef. According to Harris, Lorenz's "specialty in meats and baking has been a fantastic addition to revamping Chicago Chophouse." Diners can expect extra special meats on the menu, like beef cheek stroganoff (from $20) and duck sausage and toast ($16).
There are new menu items as well as the popular classics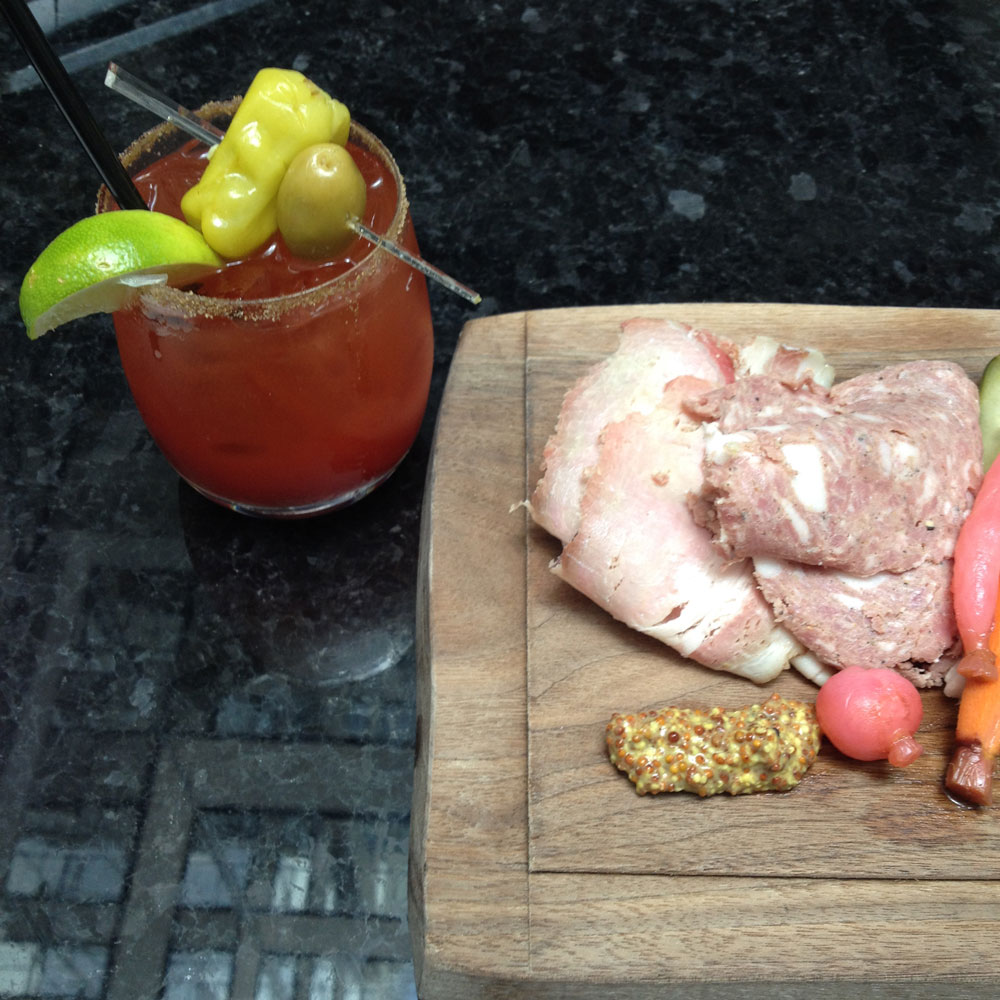 Photo by kathe lemon
Caesar and charcuterie board.
Diners can also expect slight changes to the menu. New chef Chris Lorenz has added charcuterie as well as other tasty additions including homemade, hand-pulled mozzarella. The only big change is that the restaurant has gone back to basics by focusing on serving really good meats.
Crowd favourites have been kept. Calgarians will still be able to find the truffle lobster mac 'n' cheese ($12) and the broccoli barnaise (from $7) on the menu here.
It's got the same vibe you've come to know and love
"We wanted to keep the original vibe of the restaurant," says Harris. "Chophouse has been around since 1999 and our goal is to maintain our energy, our class and the welcoming feel."
Chicago Chophouse, 237 8 Ave. S.E., 403-265-3000, chicagochophousecalgary.com, @cchcalgary.