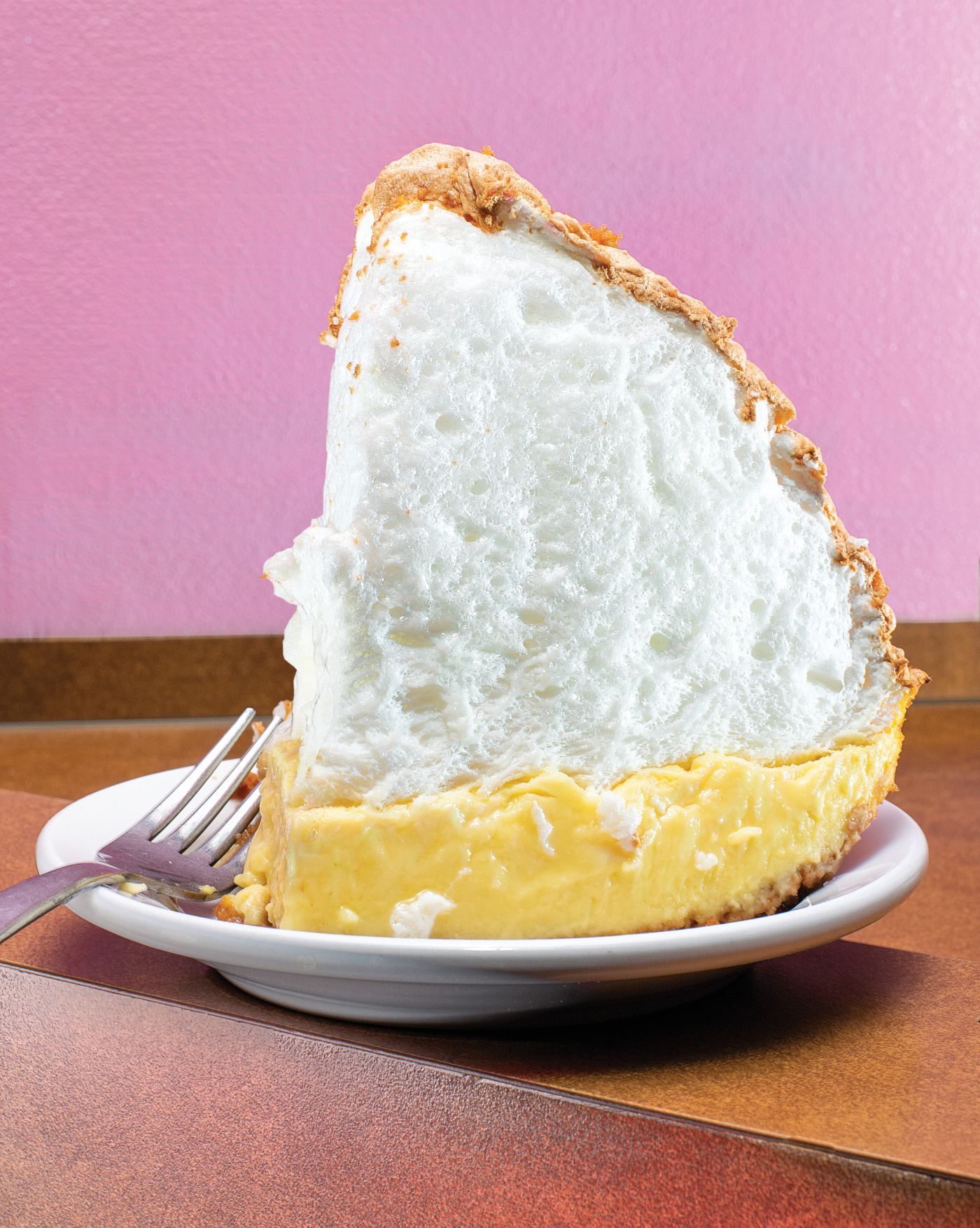 March 14 is known as "Pi Day," and although this is technically a mathematical reference to the month and day being 3.14, an exploration of the iconic (and divisive) Blackfoot Truckstop Diner flapper pie seems in order.
Calgary author Will Ferguson 
has described ordering pie at the Blackfoot Truckstop Diner as a "moral crossroads" every Calgarian should get to. "When you stand at the threshold of the Blackfoot Diner, you have to ask yourself a hard question: Are you flapper pie or banana cream pie?" says Ferguson. "It's like The Stones or The Beatles; Pepsi or Coke." While Ferguson counts himself in the banana-cream camp, he says his brother and fellow author Ian Ferguson always opts for the flapper whenever he visits from Vancouver, leading 
to a recurring brotherly debate.
Arguably more iconic as a conversation piece than a dish, the flapper pie has been a staple for decades at the 24-hour diner on the eastern end of Inglewood. Built on a graham-cracker crust, the pie has a custard filling that's topped by a towering meringue and garnished with a sprinkling of graham-cracker crumbs. When manager Tanya Brown began as a server at the diner back in 2001, she says late owner Edna Taylor made sure each slice measured up to her literal high standard. "The pie had to be six inches high, or it was no good," Brown says. "That's how she wanted it. And we've always just done it that way since."
Flapper pie is not exclusive to the Blackfoot Truckstop, though it does seem to be rooted in the prairies. Countless internet recipes include preambles with family stories dating back generations. That said, the diner's version has become particularly legendary, earning a "world famous" designation on the menu. It's not just talk, either: when you search up "flapper pie" on Wikipedia, it's the Blackfoot's version that appears as the feature photo.
According to Brown, the pie's fans are a loyal lot — the diner prepares between six and eight flapper pies each day, and it's rare for there to be any left over by the next morning. While Ferguson remains a lifelong banana-cream advocate, he admits that the flapper pie should be experienced at least once. "It's a part of [prairie] history and it's a unique experience. It's getting harder and harder to find those type of things, especially in Calgary, that are one of a kind," he says. "But, I don't think you're required to finish a piece of flapper pie."