The patios along 10 Street N.W.
We start by listing the patios closest to Memorial Drive and finish up with patios closest to 3rd Avenue N.W. Please note that these photos were taken prior to the COVID-19 pandemic and that many patios may have new social distancing and safety measures in effect.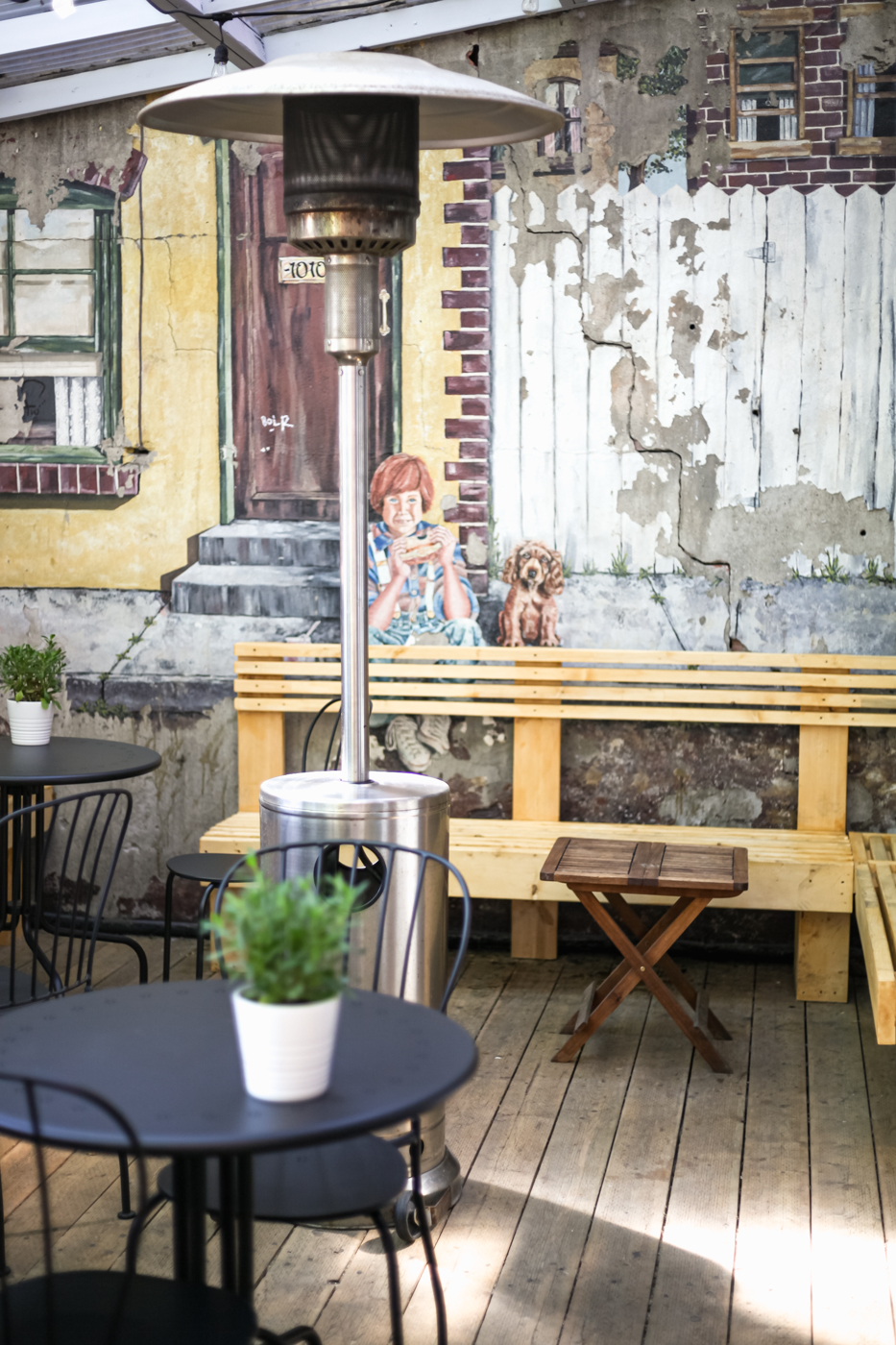 This small, cozy patio is one of the few patios in Calgary that you can enjoy even when it's raining outside. You'll find the patio behind the cafe — so expect a quiet, somewhat secluded-feeling vibe — and it's totally covered. Check Oolong's hours on Instagram before making a plan to visit.
110 10 St. N.W., 403-457-5450, oolongteashop.ca
A new Indian street food restaurant opened in late spring in the space previously occupied by Burger 320. It's geared mostly for takeaway but there's a private-feeling patio out back in the alley where you can nosh on paneer, butter chicken, naan and more.
126 10 St. N.W., 403-930-0232, indiecounterculture.com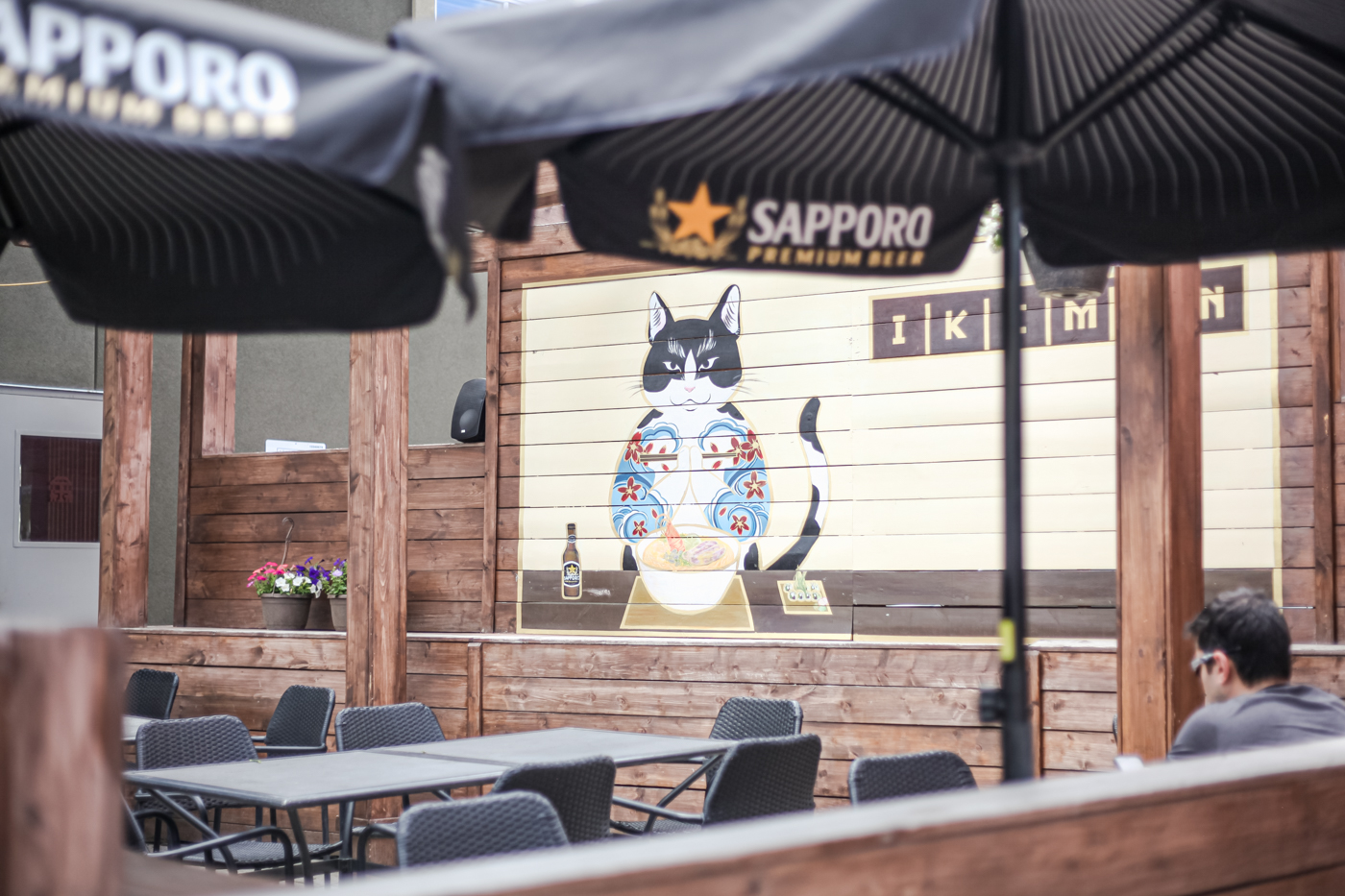 You can't miss this patio — there's a mural with a big cat eating a bowl of ramen on the back wall. (The patio has been repainted since this was photo was taken but the mural remains.) This street-facing patio has heaters and fairy lights, making it a great outdoor dining option when you're craving a bowl of ramen later in the evening.
217 10 St. N.W., 403-452-2148, ikemenramenbar.business.site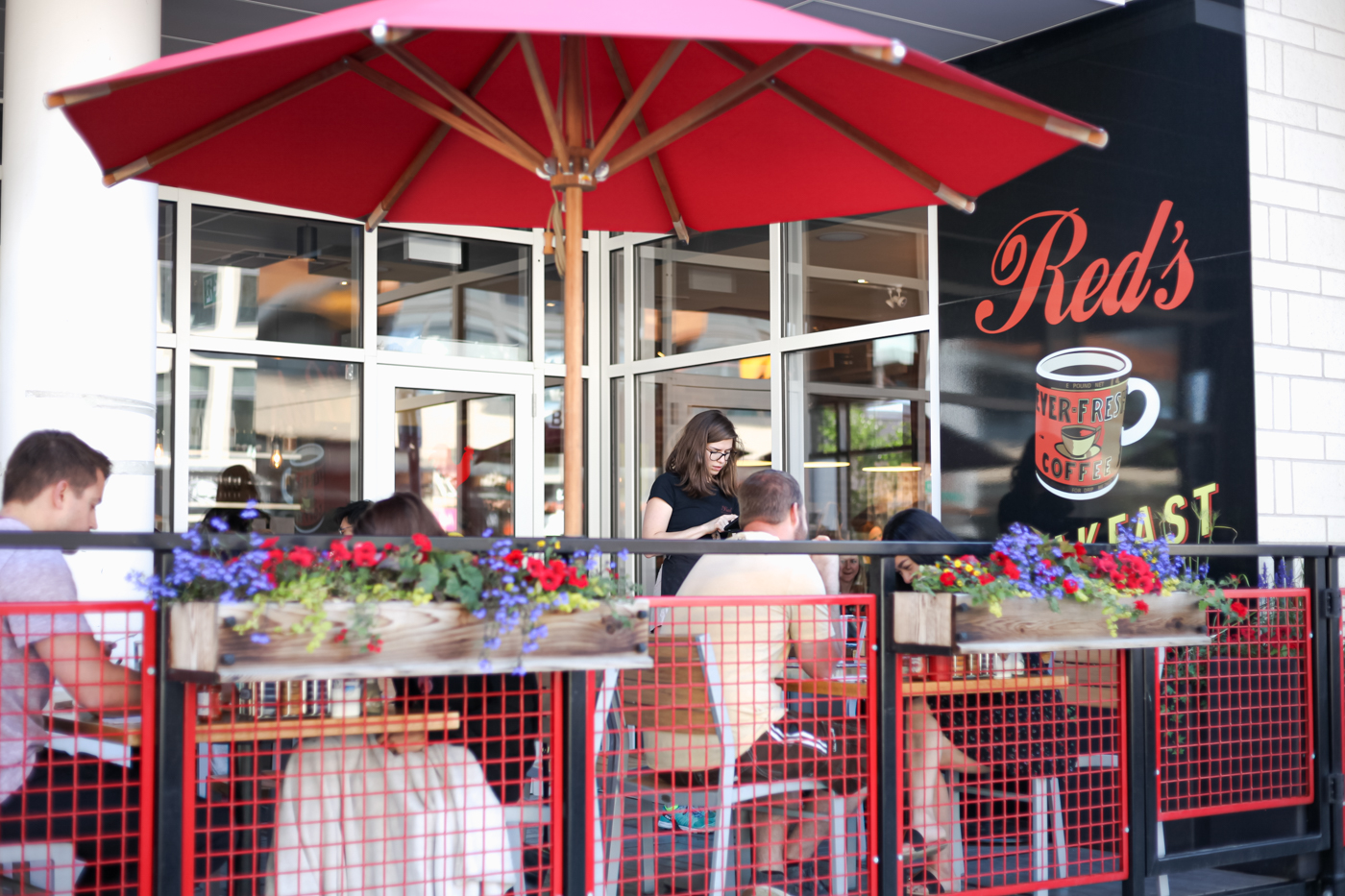 Red's Diner's patio is trimmed in red and has lots of great seating options whether you're dining alone or with a group. Make sure to try its famous traditional eggs benny, since breakfast is served all day.
286 10 St. N.W., 587-356-1808, redsdiner.com
Scuba Jay's is a new self-professed dive bar that took over the former Midtown Kitchen & Bar space at the intersection of 10th St. and 2nd Ave. N.W. Right now, its patio includes Midtown's existing structure plus the surrounding sidewalk which has been roped off from pedestrian traffic. Expect classic rock tunes, local beer, spirits, wine and comforting pub food.
302 10 St. N.W., scubajaysbar.com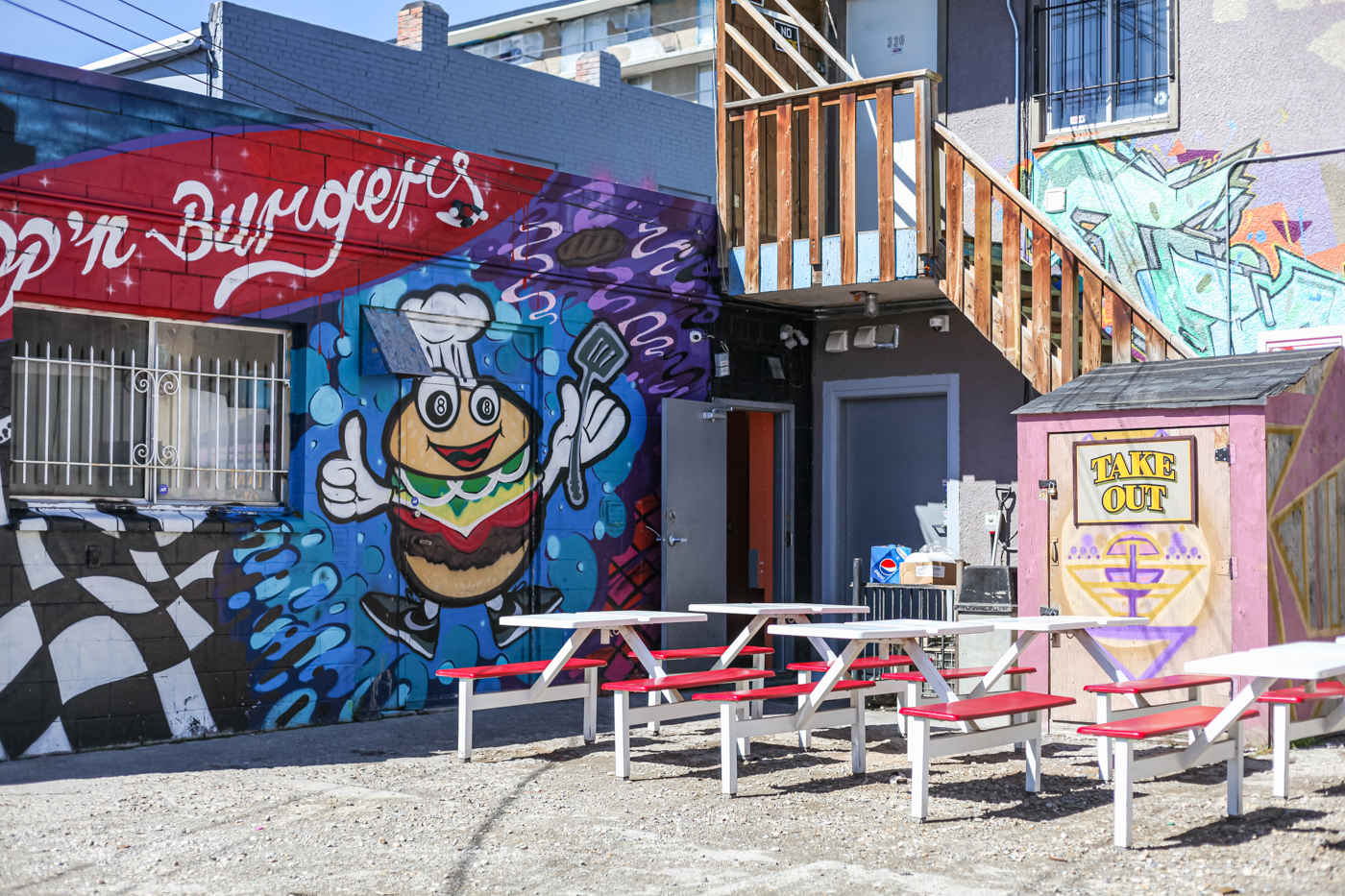 If you're walking down 10th Street N.W., you'll see that there are two metallic tables outside of Flipp'n Burgers. But if those are already occupied, you still have alfresco burger-eating options. Walk through the alley to the back of the restaurant and there are five picnic tables. Keep in mind that there's no shade back there.
103, 330 10 St. N.W., 403-474-9365, flippnburgers.ca
---
Kensington Road N.W.
We start with the patios closest to 10th Street N.W. and work our way along Kensington Rd. N.W. towards 12 St. N.W.
This two-floor restaurant is the original Modern Steak location and boasts an enviable rooftop patio. Recently, the Modern Ocean concept moved from Stephen Avenue to the second level and patio of the Kensington outpost. We like the $5 Prosecco and half-price oysters during "power hour" — a.k.a. 3 p.m. to 5 p.m., Wednesday through Friday.
107 10A St. N.W., 403-670-6873, modernsteak.ca
The restaurant at Hotel Arts Kensington faces Memorial Drive with excellent downtown views. It's a fabulous spot for people-watching at brunch and offers romantic sunset experiences over wine and elevated comfort food like the Alberta lamb shank shepherd's pie.
1126 Memorial Dr. N.W., 403-670-7387, hotelartskensington.com
It's easy to miss this beloved second-storey patio. You have to walk through the whole pub to get there, but when you do, you're treated to a quiet terrace shared with only a few other people. What's not hard to miss is the new street-level patio that just opened for the summer in order to expand the pub's capacity.
207 10A St. N.W., 403-270-4505, kensingtonpub.com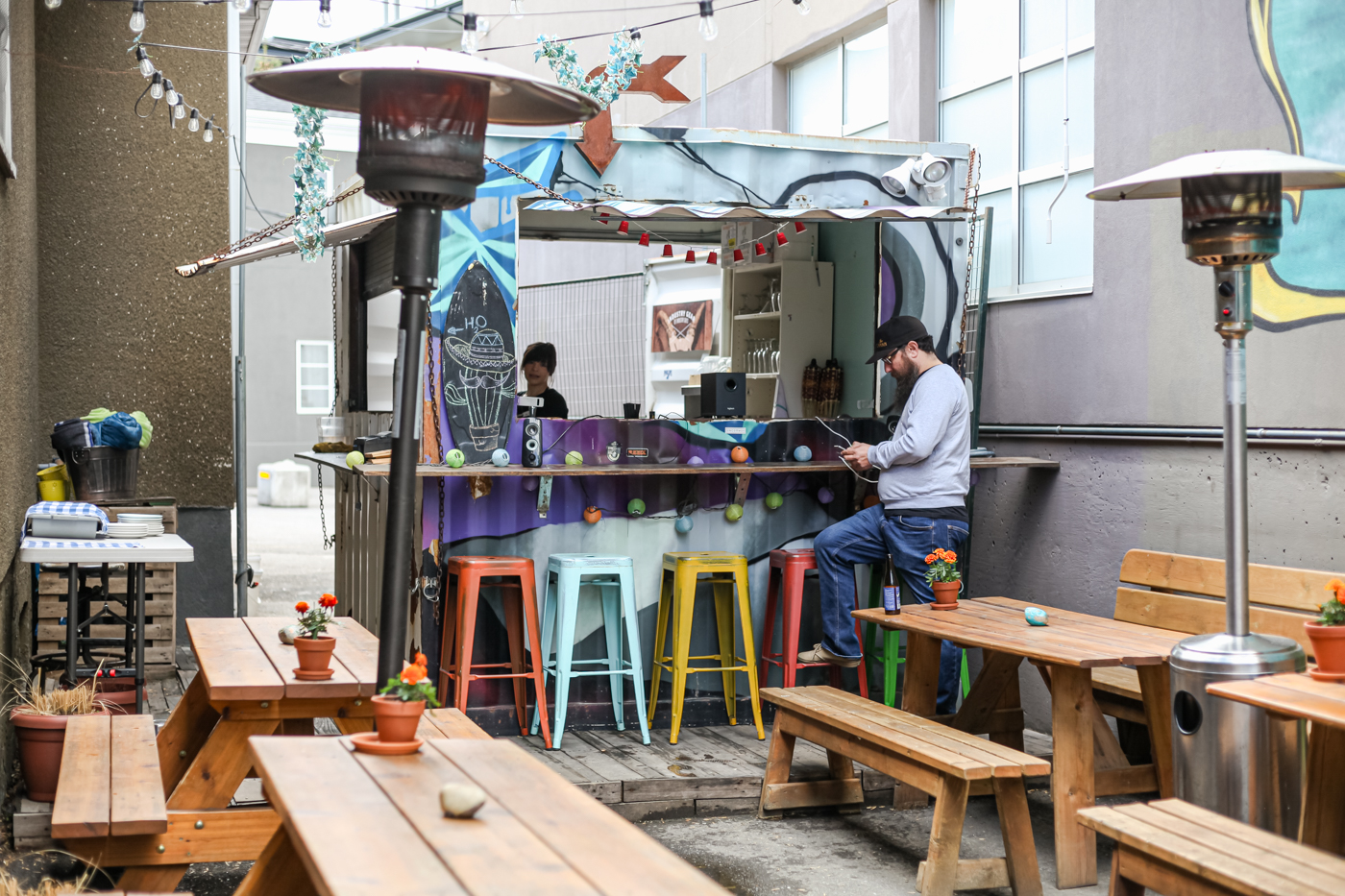 This is a trendy spot to spend an afternoon. It's located in the alley and the bar is a shipping container. It's sunniest during the middle of the day, but if you prefer a little shade, come between 3:30 p.m. and 6 p.m. for happy hour, which runs Monday through Friday.
1131 Kensington Rd. N.W., 403-457-4148, containerbaryyc.com 
This pop-up, street-side patio is up for the summer season. Come for a glass of wine, a cheese and charcuterie board and some people watching.
1131 Kensington Rd. N.W., 403-457-1144, exploretock.com/winebarkensington/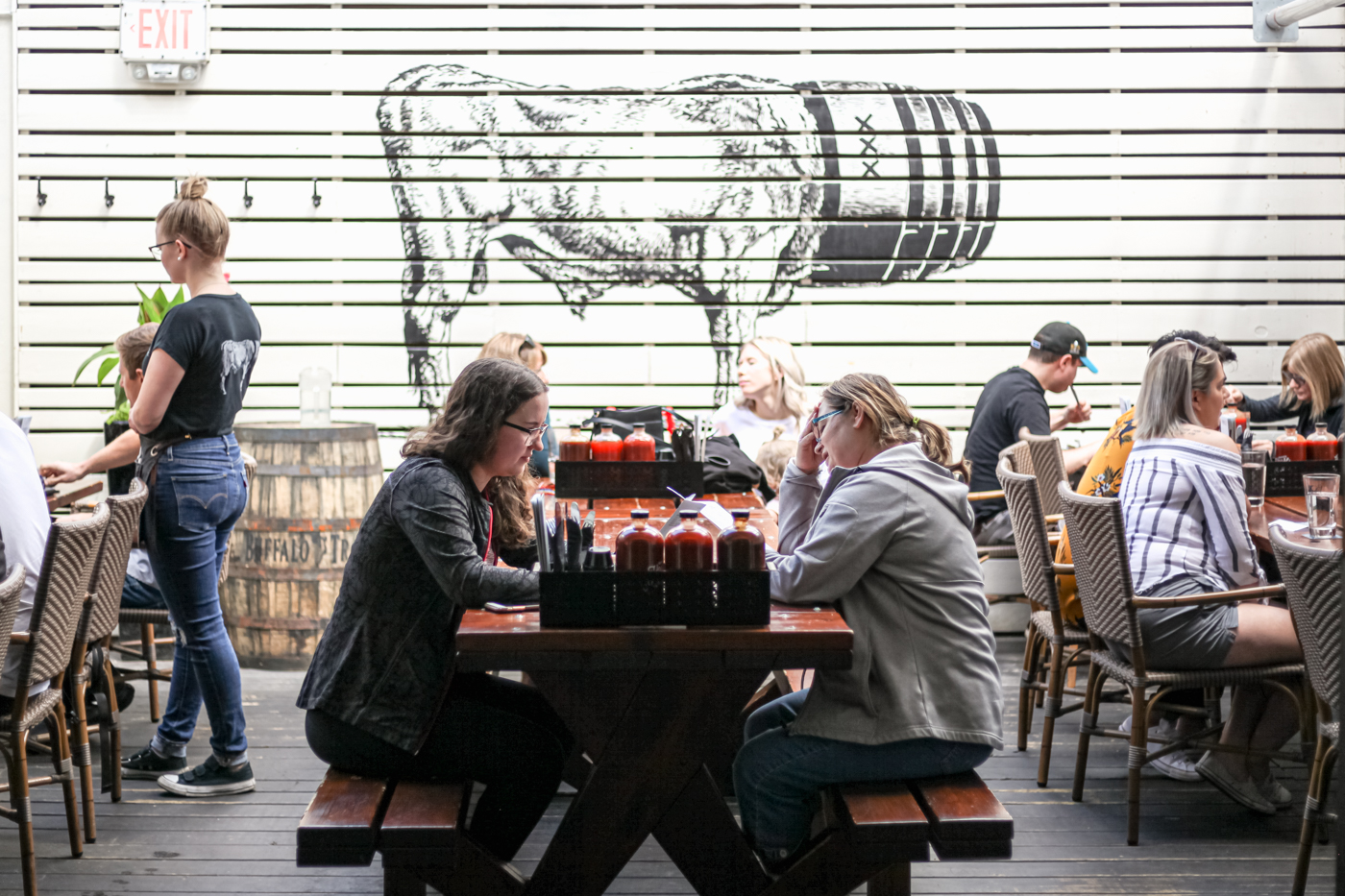 You have patio options here. There's the pop-up, street-side patio and another patio in the back of the restaurant. Whichever patio you end up at, be sure to order a whiskey cocktail and a chopped brisket sandwich.
1136 Kensington Rd. N.W., 403-283-3021, haydenblockyyc.com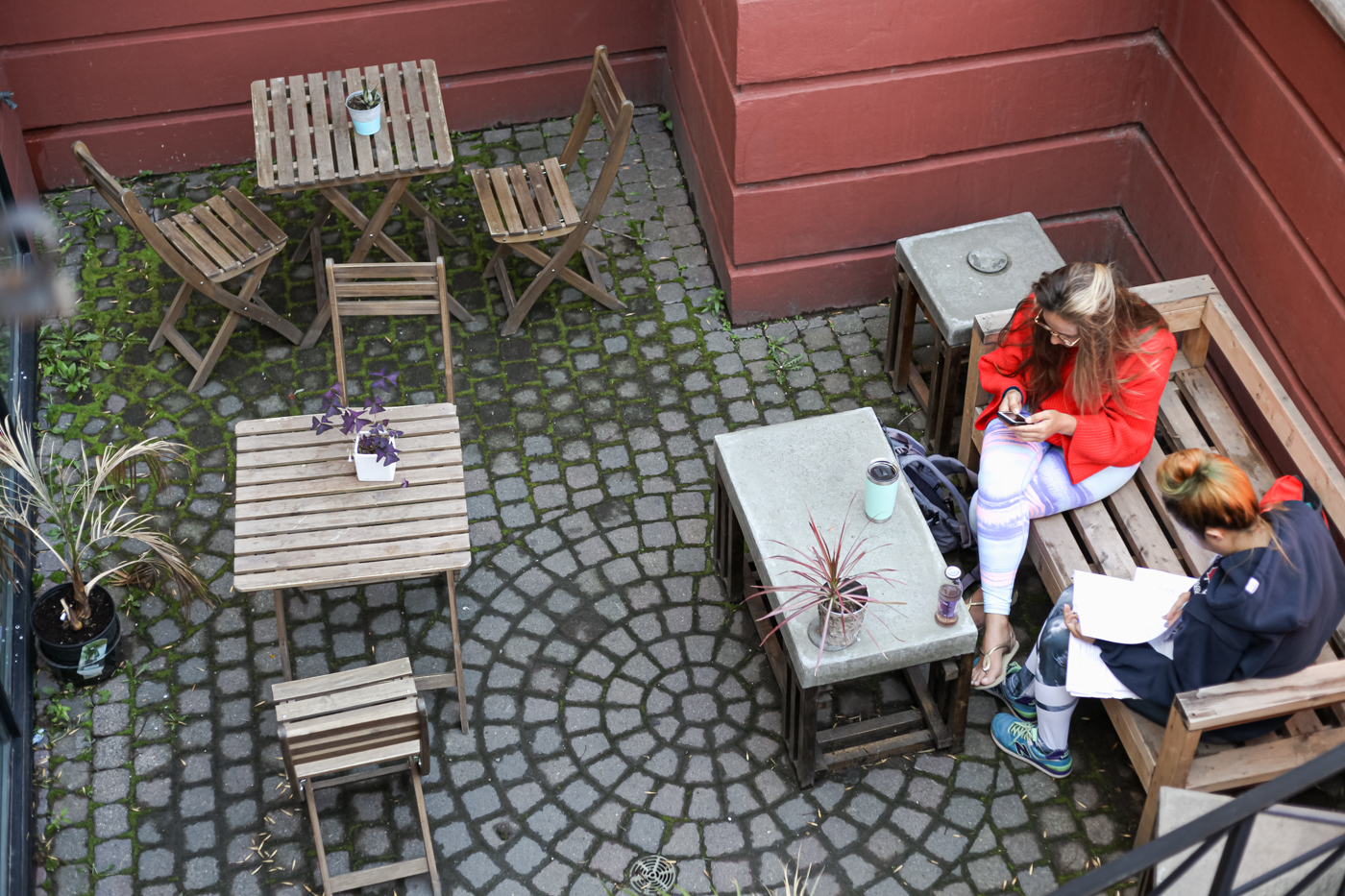 Raw is doing something different when it comes to outdoor dining this summer. The market and restaurant is not open for any dine-in service right now, but is offering a "Street Food Saturdays" experience where the owners transform the patio (pictured) into a kitchen and a guest chef cooks up different plant-based delights each week. You can take the food and go, though there are some public benches right out front.
2, 1145 Kensington Cres. N.W., raweateryandmarket.com
The patio is on the second level and has a metal pergola-type structure that provides some shade. Order an authentic Neapolitan pizza and finish your meal with a cannoli.
1147 Kensington Cres. N.W., 403-283-1166, pulcinella.ca
This beer hall and restaurant by Creative Group just opened its generous rooftop patio for the first time. There's a massive list of locally made beer and cider to choose from, including the option to play "craft can roulette" — an order that includes a random selection of canned beer arriving at your table in a bucket of ice. Free House also has two picnic tables on the sidewalk if you prefer to take in the passersby.
1153 Kensington Cres. N.W., 403-452-1339, freehouseyyc.com
This coffee spot at The Pointe in Kensington has a cozy patio at the corner of Kensington Rd. and Kensington Cres. N.W. It overlooks Hayden Block, The Plaza Theatre and the boozy bustle of the rest of the crescent. Try the cold brew or an espresso and sparkling water and soak in the neighbourhood.
1154 Kensington Cres. N.W., 587-434-2597, goodtrade.org
This patio is for sports fans. While there are 20 big screen televisions inside, this bar also shows football and hockey games on an outdoor screen every so often.
1167 Kensington Cres. N.W., 403-270-3880, sidestreetpubandgrill.com
This sunny patio has 44 permanent seats plus a temporary expansion reaching out to the sidewalk. There are deals here every day of the week, like the oft-popular Thursday when bottles of wine are half-price.
100, 1220 Kensington Rd. N.W., 403-670-5637, originaljoes.ca
After you buy your sandwich and side salad, take your lunch out to Peppino's covered patio. It's a small outdoor seating area, ideal for a quiet alfresco lunch — there are three tables and the area sits 12.
101, 1240 Kensington Rd. N.W., 403-283-5360, peppinogourmet.com