A new coffee shop pays homage to the '90s — a community café where strong coffee, local arts and good conversation percolate together.
Congress Coffee Company, located in Greenview, is a true neighbourhood coffee shop with a vibe harkening back to the pre-Starbucks café culture. Congress aims to be a community hub and incubator for the local arts and music scene.
"I saw a need to bring something to the neighbourhood that could be a coffee house on that basic level, but also create a space that's really community driven," says owner Johanna Schwartz.
No stranger to the Calgary arts scene, Schwartz worked with Calgary arts organizations like Calgary Folk Festival and One Yellow Rabbit as a marketing and communications professional, and she brings her passion for fostering creative arts to her new venture.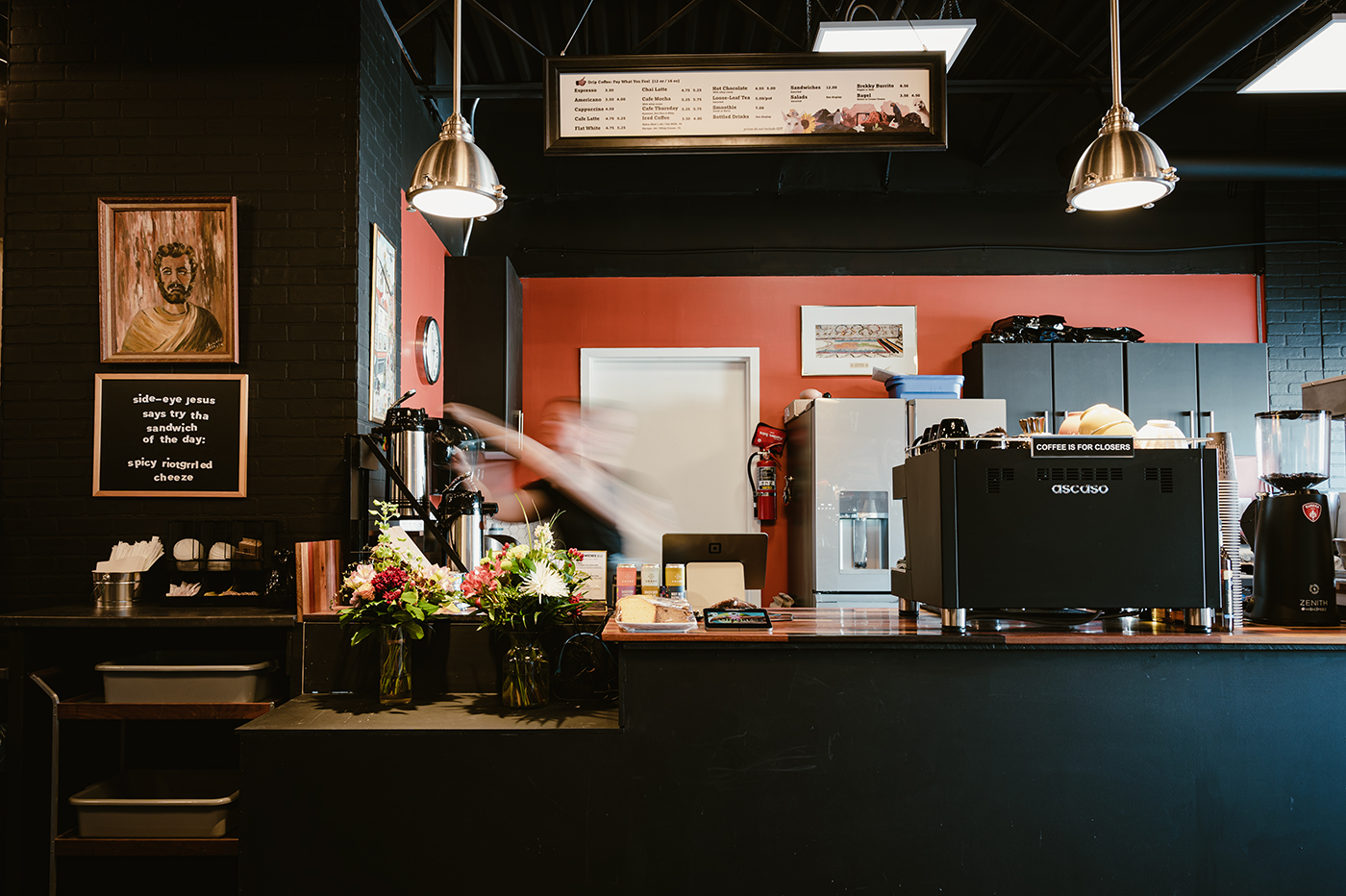 A cozy, no-frills, 1200-square-foot space, Congress is a place where a steady stream of dark-roast coffee drips, vinyl records play and local art decorates the walls. Its centrepiece is the performance stage, designed by Schwartz's partner Nick Papai, an acoustics specialist by trade. Soon to host all kinds of performances, from spoken word to music to comedy, the stage came to be after much thought and effort. To ensure its sound quality, they've even included burlap coffee bags hanging from the roof to dampen echoes.
While Congress isn't '90s themed per se, it is an unapologetic celebration of Calgary's '90s music scene. Schwartz worked with the Calgary Casette Preservation Society to source old posters from stages like the Night Gallery and Republik to decorate the bathrooms in an ode to Calgary's classic music venues.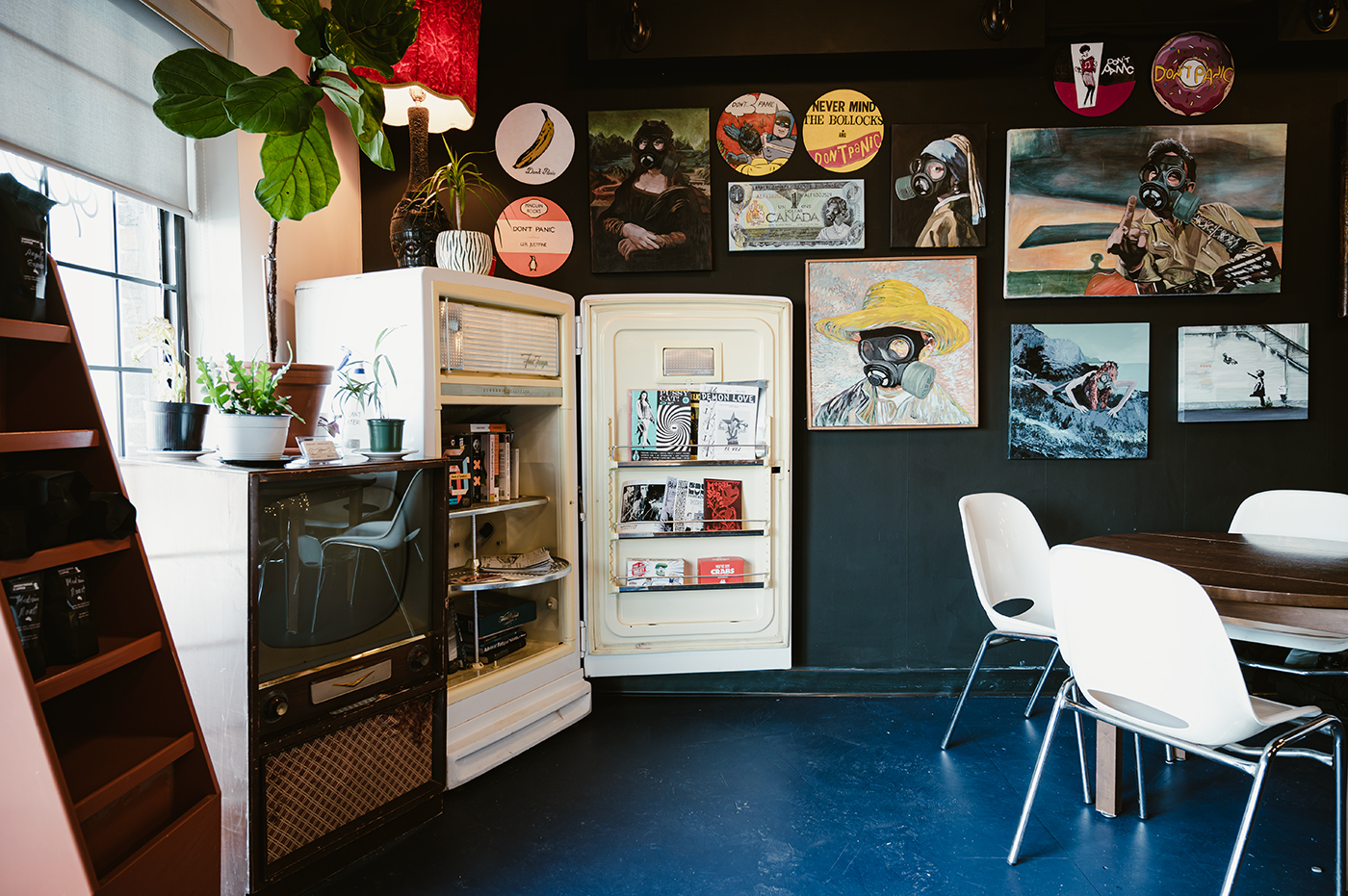 With Congress, Schwartz wanted to emulate Calgary's coffee houses of the '90s like Planet Coffee in Mission (where a younger version of herself worked). "Those spaces meant a lot to me — they were places to come and meet and be a part of a community," says Schwartz.
To build community participation and access, Congress offers "pay-what-you-feel" drip coffee, which removes a barrier of entry for anyone wanting to come in and use the space. It also lets those who wish to support the shop do so by paying more for the coffee.
All this in the hopes that Congress can offer a boost (caffeinated or otherwise) to Calgary's coffee and arts scene.
1A, 215 36 Ave. N.E., 403-452-7320, congresscoffeeyyc.com