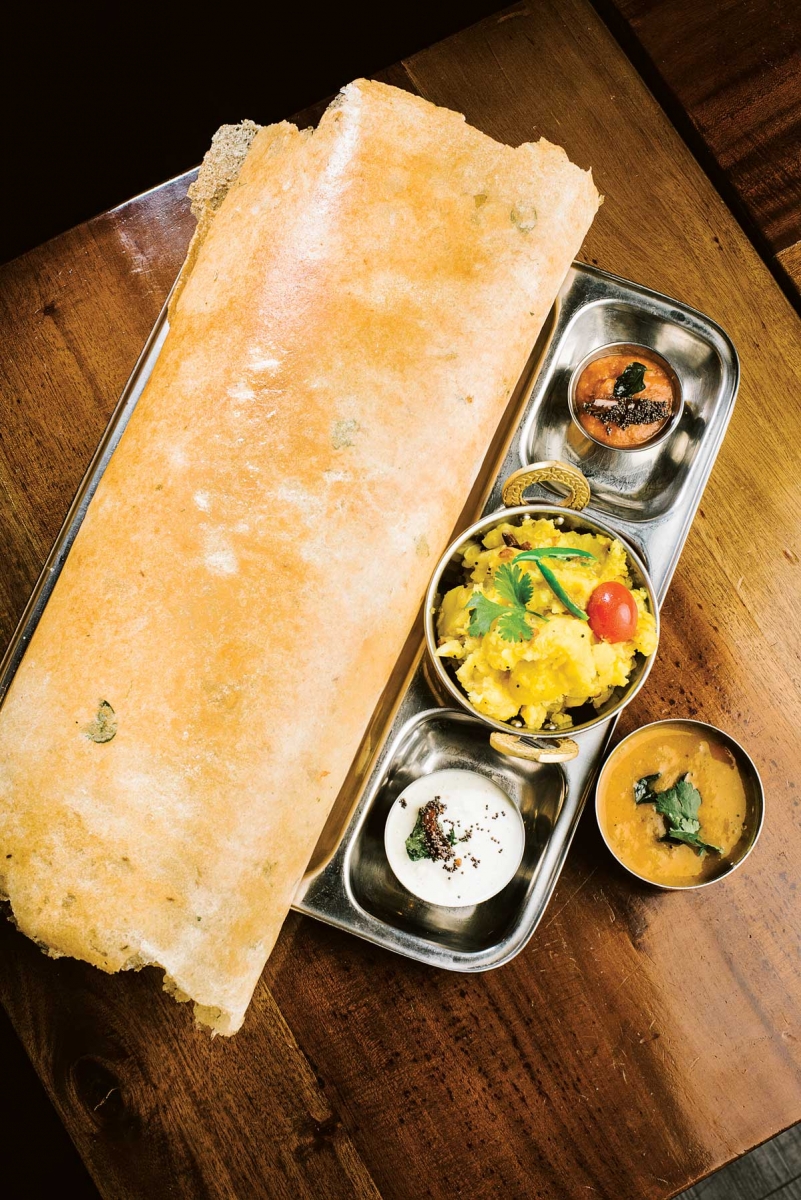 Running a restaurant takes a village — or at least the talents of a very dedicated family. This is especially true when the restaurant in question serves Indian cuisine where menus come loaded with long lists of chaat (snacks), curries, masalas, clay-oven breads and rich sweets. It's a complicated cuisine to master for any cook, and when you come from a country where atithi devo bhava (our guests are our gods) is the credo for hospitality, attention to detail in the front of the house is as important as the food. Here's a look at a few of the Indian families who sew this ethos into their hospitality as they weave their region's spice-coloured threads into the fabric of Calgary's food scene.
The Manns
The Mann family, whose ancestors hail from Punjab in Northern India, have run Moti Mahal on 14th Street S.W. for two generations. "My parents, Harjit and Bill Mann, bought Moti Mahal from my aunt 28 years ago," says current owner Jesse Mann. "I grew up in the restaurant working mainly front of house. I left, went to business school, got a job, but found the office lifestyle was not for me. When I took over the business in 2014, I realized our chef team all went back to India to visit their families each year for three months, so I went to SAIT's culinary school … I wanted to be able to cover all aspects of the business as my parents did. Dad was front of house and my mom is our executive chef. She developed all of our dishes and you can still find her here three days a week."
The Samrai/Hundals
Makhan Samrai owned the very successful Tandoori Hut in Kensington for 20 years before he retired. But, he inspired his sons, Raj and Harry Samrai, to open Tandoori Hut: Indian Street Food in Airdrie and his nephew Rav Hundal to open Karma in 2006 in southeast Calgary. "My family is from Punjab but I was born in Blairmore," says Hundal. "I had worked with my uncle, but my mother, Mandeep, had always cooked for me, my siblings and cousins, and she loved it, so she's in our kitchen every day now along with our original chef, Bhuwinder Sandhu."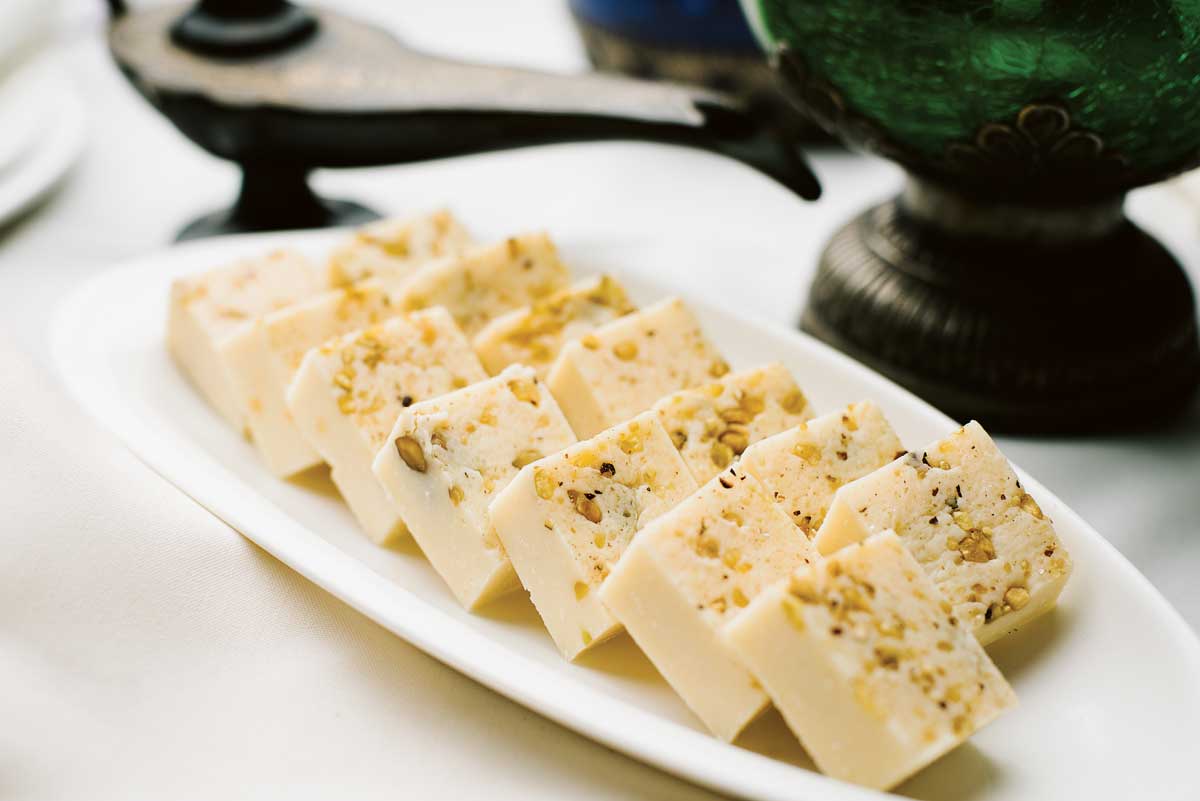 The Tanejas
Gopal Taneja followed his brother to Calgary from Haridwar in the Himalayan-hugging state of Uttarakhand in 1972. He worked as a mechanic for CP Rail by day, drove a taxi by night and saved up to open Bombay Sweet House in 1996. "The business did well because we've always used real butter, cream and jaggery [cane sugar]," Taneja says. "People can taste the difference." With his son Vik, Taneja opened Nirvana Restaurant and Banquet Hall in 2006. They've since sold the original Bombay Sweet House and installed it as a shop within Nirvana with gleaming displays of their made-in-house sweets. With former Mango Shiva executive chef Kiran Sehgal now in charge of all things culinary, the menu is fresh, business is brisk and Vik and Gopal can keep their focus on the front of the house.
A Taste of Tradition
Calcutta Cricket Club partner Shovik Sengupta was born in Montreal and raised in Calgary. He has now brought a taste of Bengal to Calgary with a menu that features kati rolls — a popular street food — and the most famous dish in the land of a thousand rivers, Bengali fish. Though the restaurant is not family run, Sengupta says it could not have happened without his deep connections to family in India. "I spent many summers visiting family in Kolkata and tagged along to their social clubs," says Sengupta. "I wanted to create that in Calgary and our chef uses many of my family's recipes."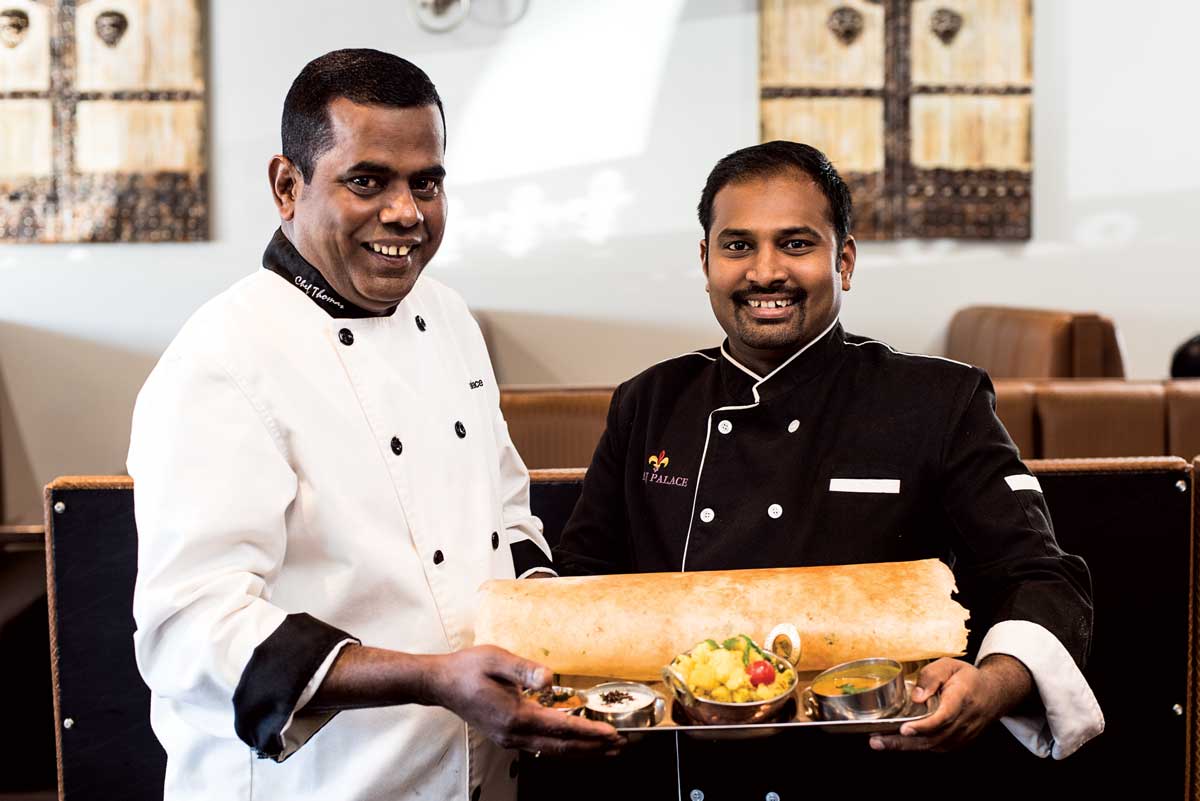 Southern Hospitality
Originally from Bangalore in the South Indian state of Karnataka, Raj Mohan has made it a mission to share the lesser known flavours of South India at Raj Palace. "We started as Mysore Palace in 2003, but my wife Namratha Mohanraju and I left that partnership to create Raj Palace in 2007," he says. Mohan credits executive chef Philip Thomas and his 28 years of experience in top South Indian resorts for the authenticity of their food. "I had tasted chef Thomas's food at a five-star resort in India, we followed his career and recruited him to come to Calgary in 2012. It's so exciting to have a chef of his calibre here."
Correction: this story has been edited from its originally published version to remove a statement that Makhan Samrai closed Tandoori Hut due to high rents. In fact, Samrai owned the building and chose to retire after 20 years in business. We regret the error.