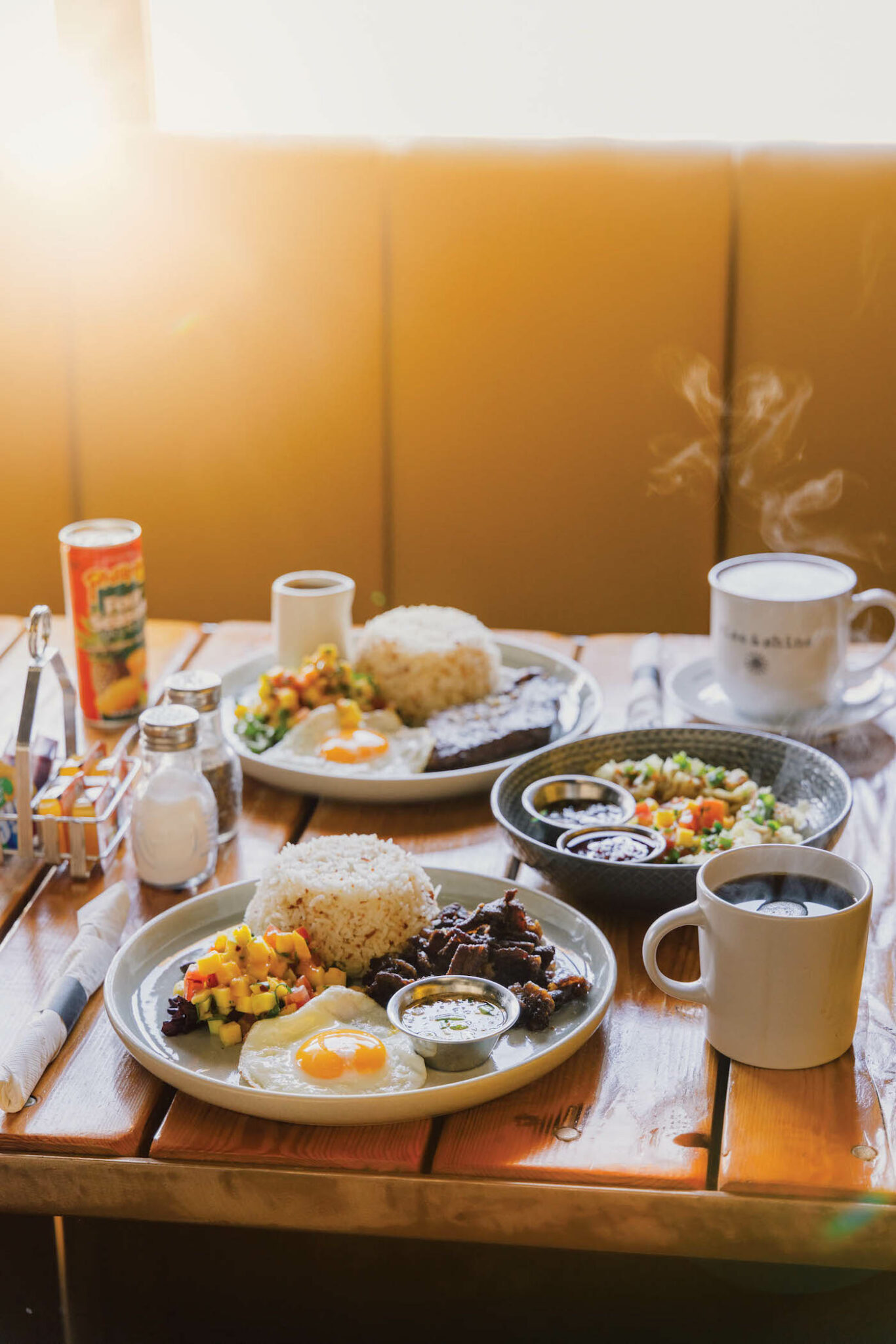 You could argue Filipino food is the original fusion cuisine. The Philippines is home to the world's oldest Chinatown — Binondo in Manila, which dates back to the 16th Century — and the country was colonized and ruled by Spain for more than 300 years. As such, the food is heavily influenced by these and other global regions. The country itself is also heavily regional, an archipelago comprising more than 7,600 islands (2,000 inhabited) with a population of 113 million — almost three times the population of Canada in an area that is approximately half the size of the province of Alberta.
With that many islands and that many people, it's no wonder the different regions of the Philippines each have their own take on Filipino food. When it comes to the national dish, adobo, perhaps the only thing anyone can agree on is that no two ever turn out the same. Adobo will always contain the staple ingredients of a protein and vinegar, but one Filipino grandmother's adobo will always be "better" than another's.
Another word that aptly describes Filipino food is "comfort." Each dish is prepared with an array of flavours that harbour familiar tastes. (Filipinos even have their own version of spaghetti, which is a bit sweeter than traditional Italian versions.) For native Filipinos, these authentic dishes invoke a sense of nostalgia and belonging; for those new to this cuisine, a journey of discovery. Either way, here are some must-try Calgary restaurants serving up the flavours of the Philippines right now.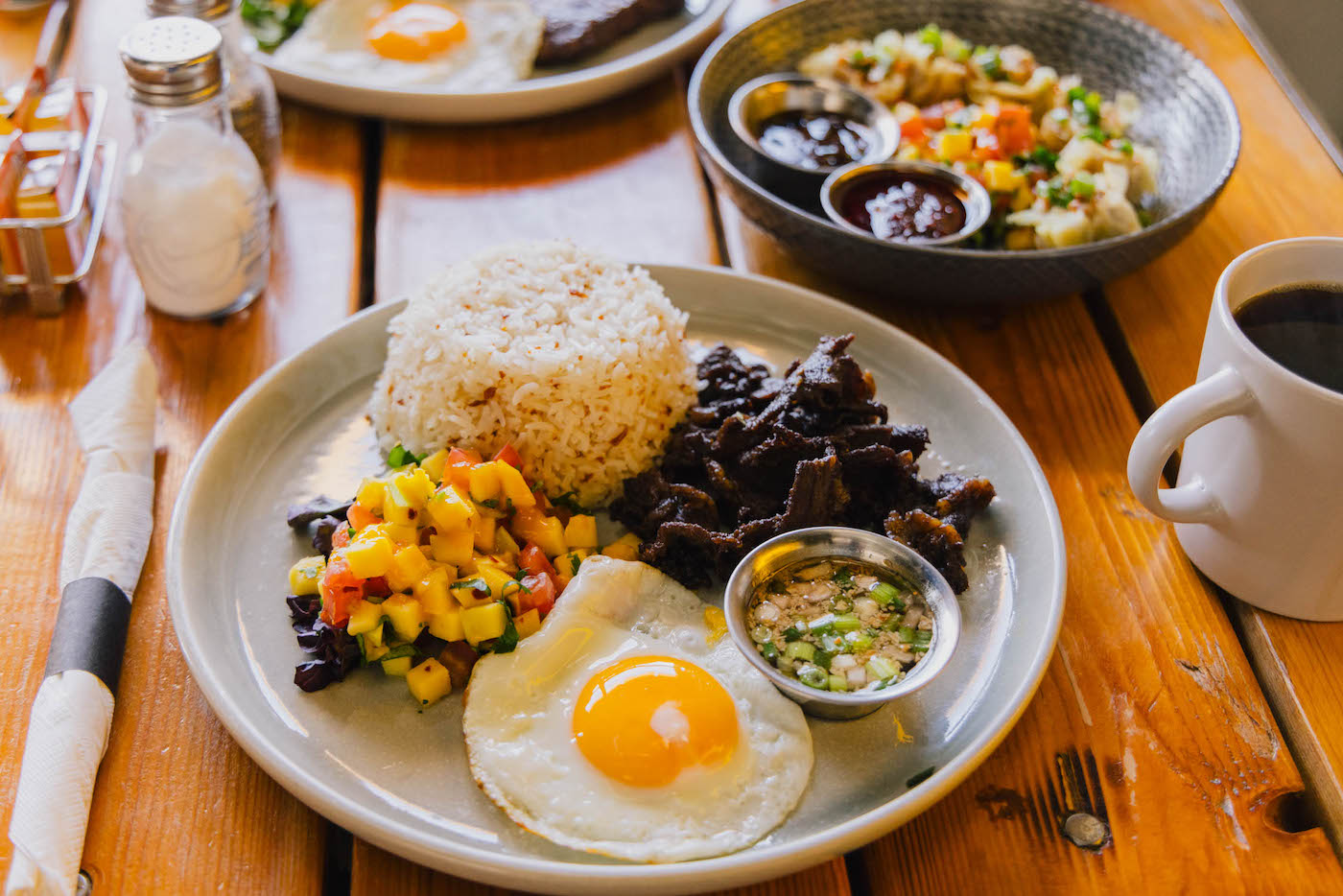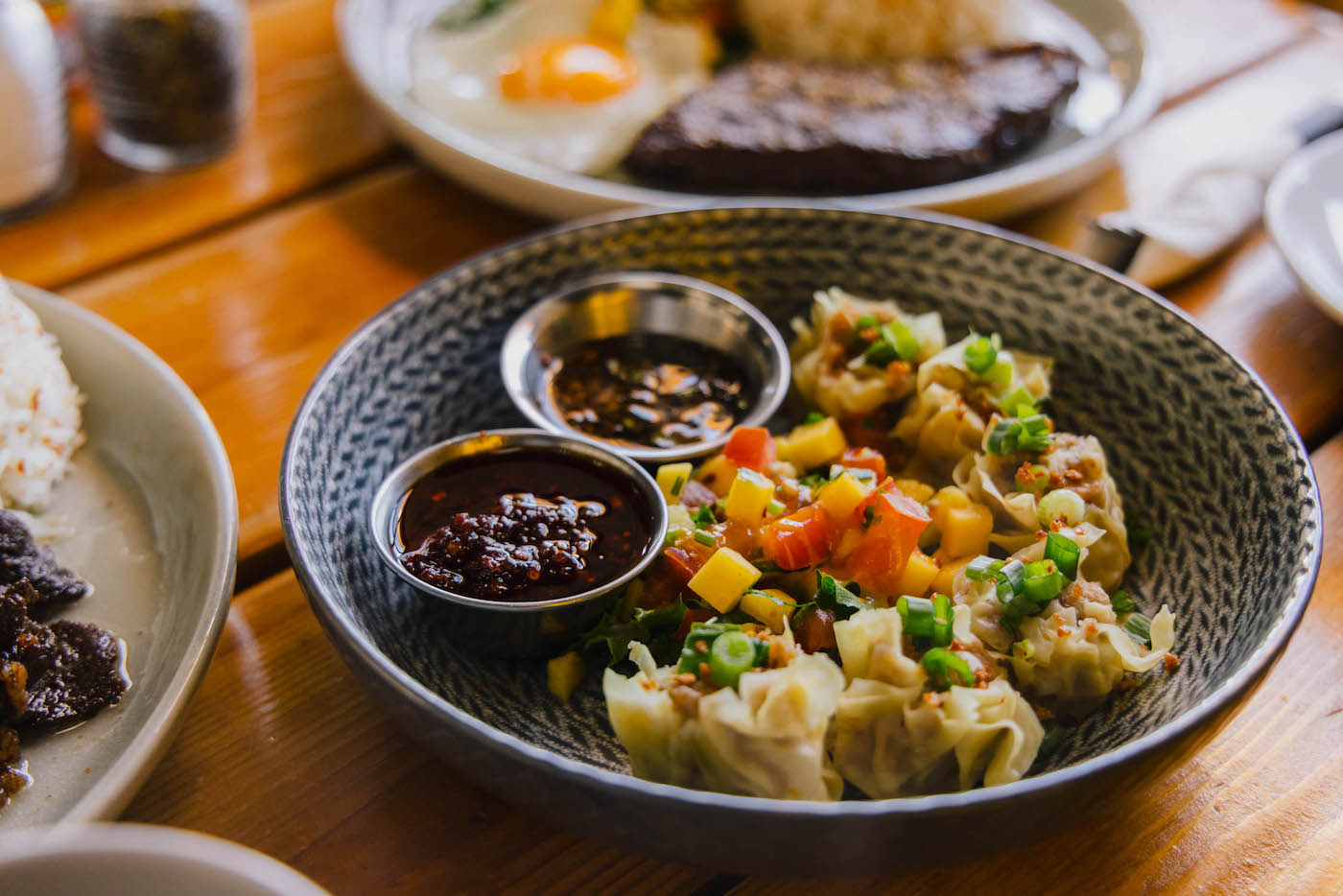 Along with Western fare, Rise N' Shine serves signature Filipino breakfast and lunch items. In Filipino cuisine, no meal is ever complete without rice — breakfast included. You'll find dishes here such as tapsilog (a.k.a. "beef tapa") — thinly sliced marinated beef (tapa), garlic fried rice (sinangag) and egg (itlog) served with a side of mango salsa. Try it with the restaurant's house-made chili oil if you like a little heat. The chili oil also pairs well with Rise N' Shine's Filipino siomai — a Chinese dim sum staple that is a popular street food in the Philippines.
2014 36 St. S.E., 403-271-5170, rnsbreakfastplace.com, @rnsbreakfastplace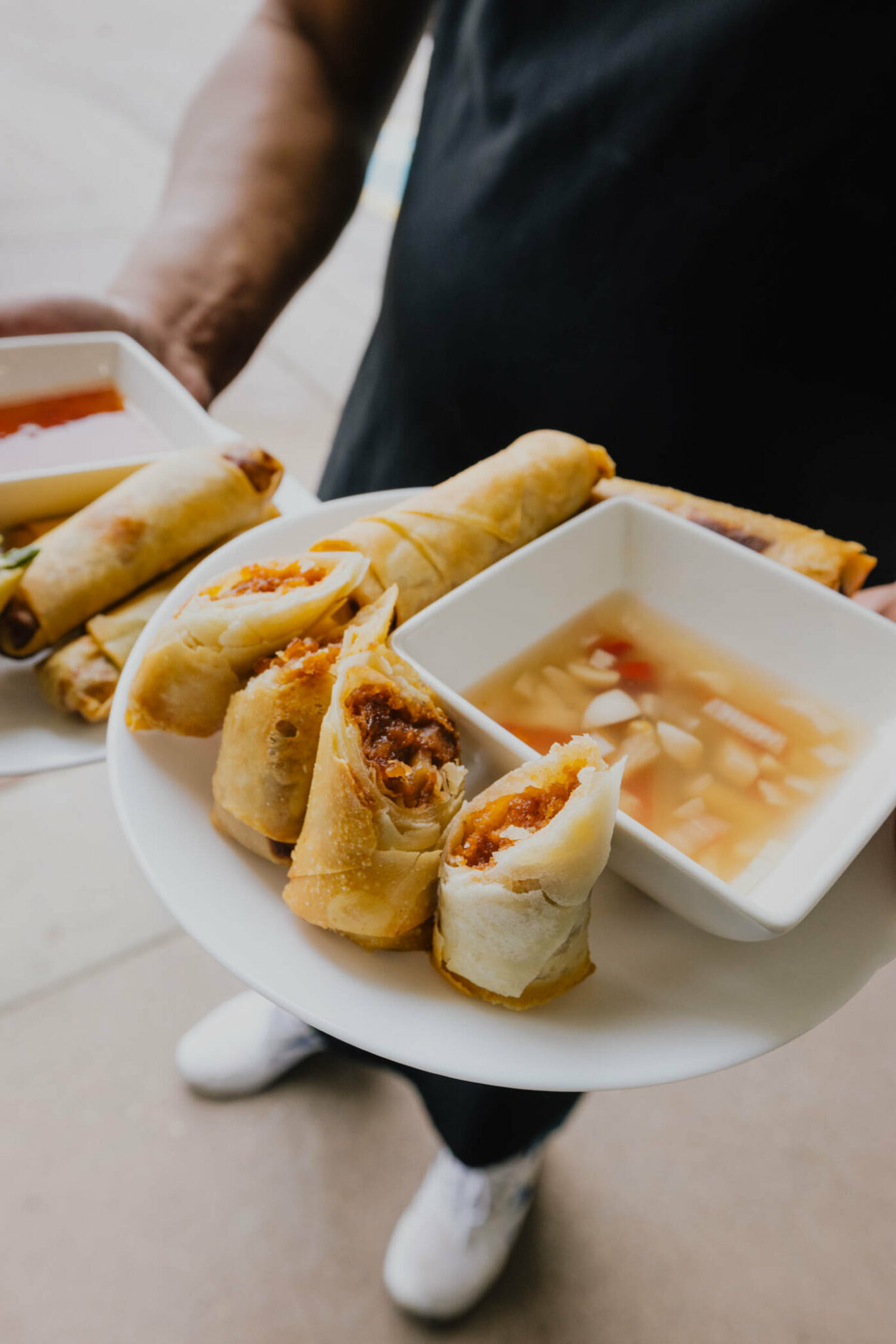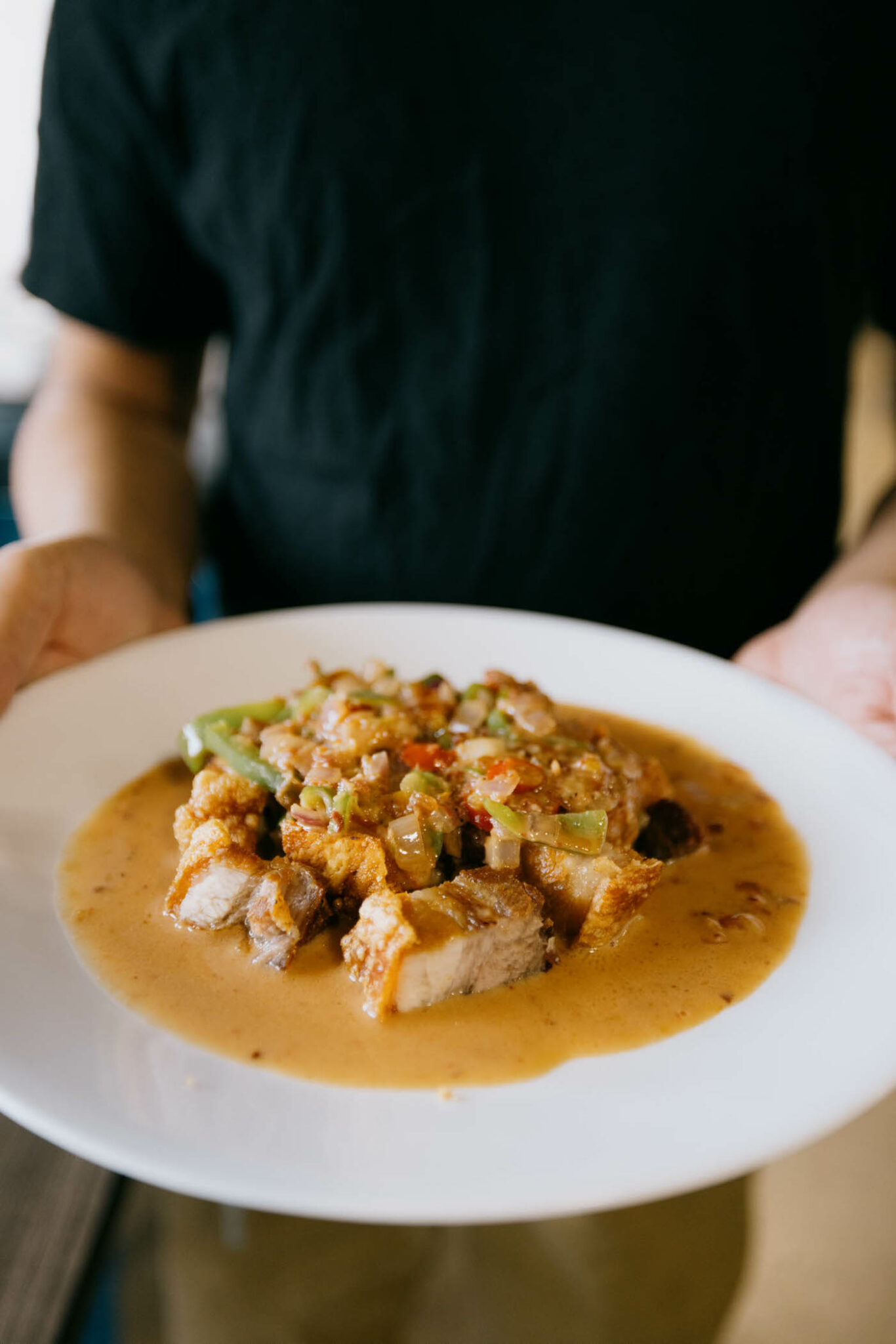 Lola is the Filipino word for grandmother. Arvin Dauz, owner-operator of Lola's Cluck + Oink, says he was fortunate to grow up with amazing lolas, the inspiration behind the name and the food at this up-and-coming restaurant in the bustling halls of Fresh and Local Market & Kitchens. "I do not want to be the face of the brand, I want the food to speak for itself," Dauz says. "I want people to discover what good food is, while being relatable and new at the same time!"
Each item out of the kitchen, be it entrees, seasonings or sauces, is made in house. Dauz's lumpianisa combines lumpia (Filipino spring rolls) and longganisa (a sweet and salty sausage) to delicious results, while the sisig dynamite spring rolls, are a twist on tradition — a blend of sisig (minced pork) with jalapeno peppers and cream cheese, wrapped in rice paper and deep fried crispy and golden. Top sellers include crispy chicken skins with a variety of seasonings, as well as barbecued chicken ("cluck") and pork dishes ("oink"). Those who like their food with some heat will want to make good use of the signature "fire and ice" sauce. Every dish has a story behind it and Dauz is always happy to share.
12445 Lake Fraser Dr. S.E, 587-577-1380, @lolasclucknoink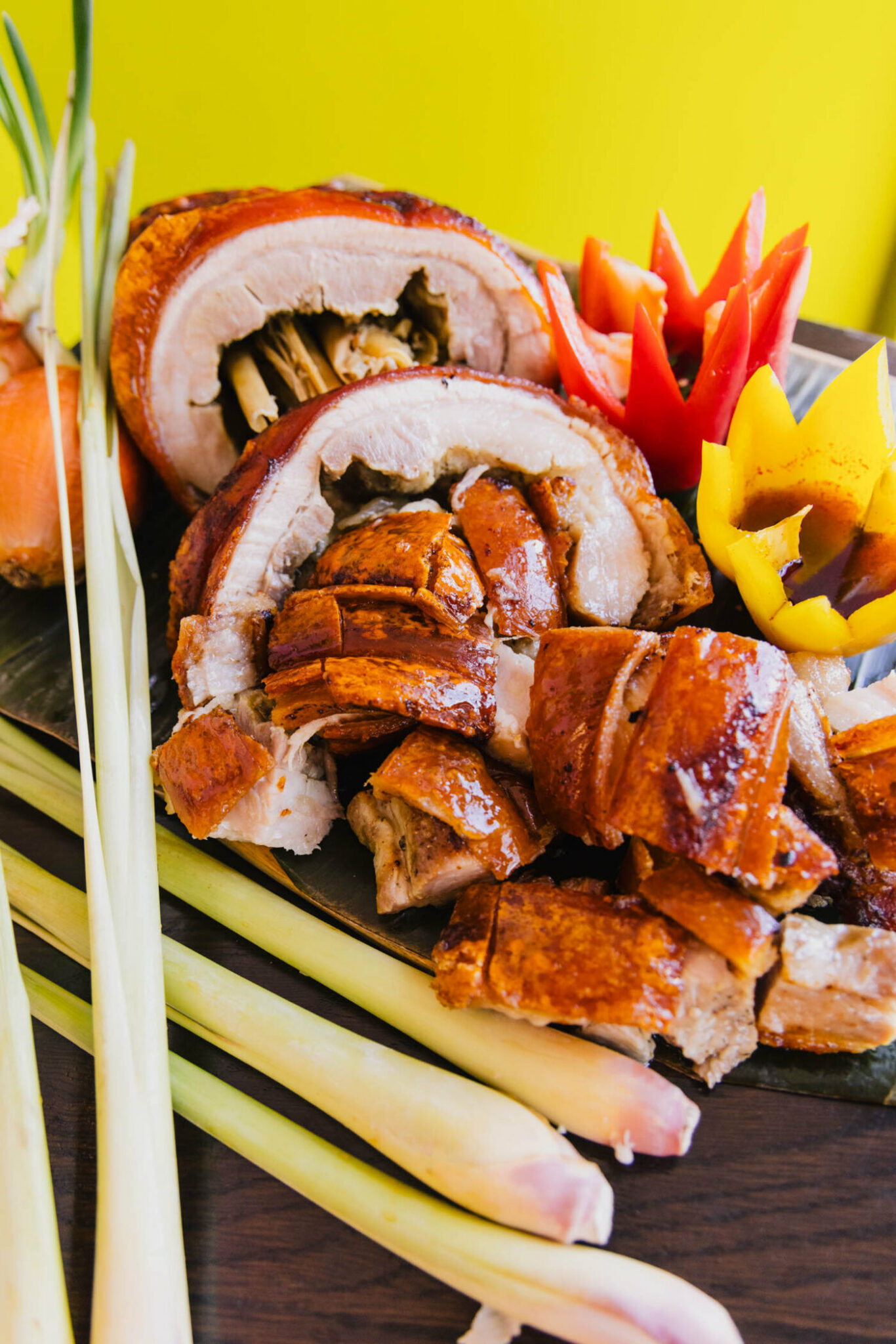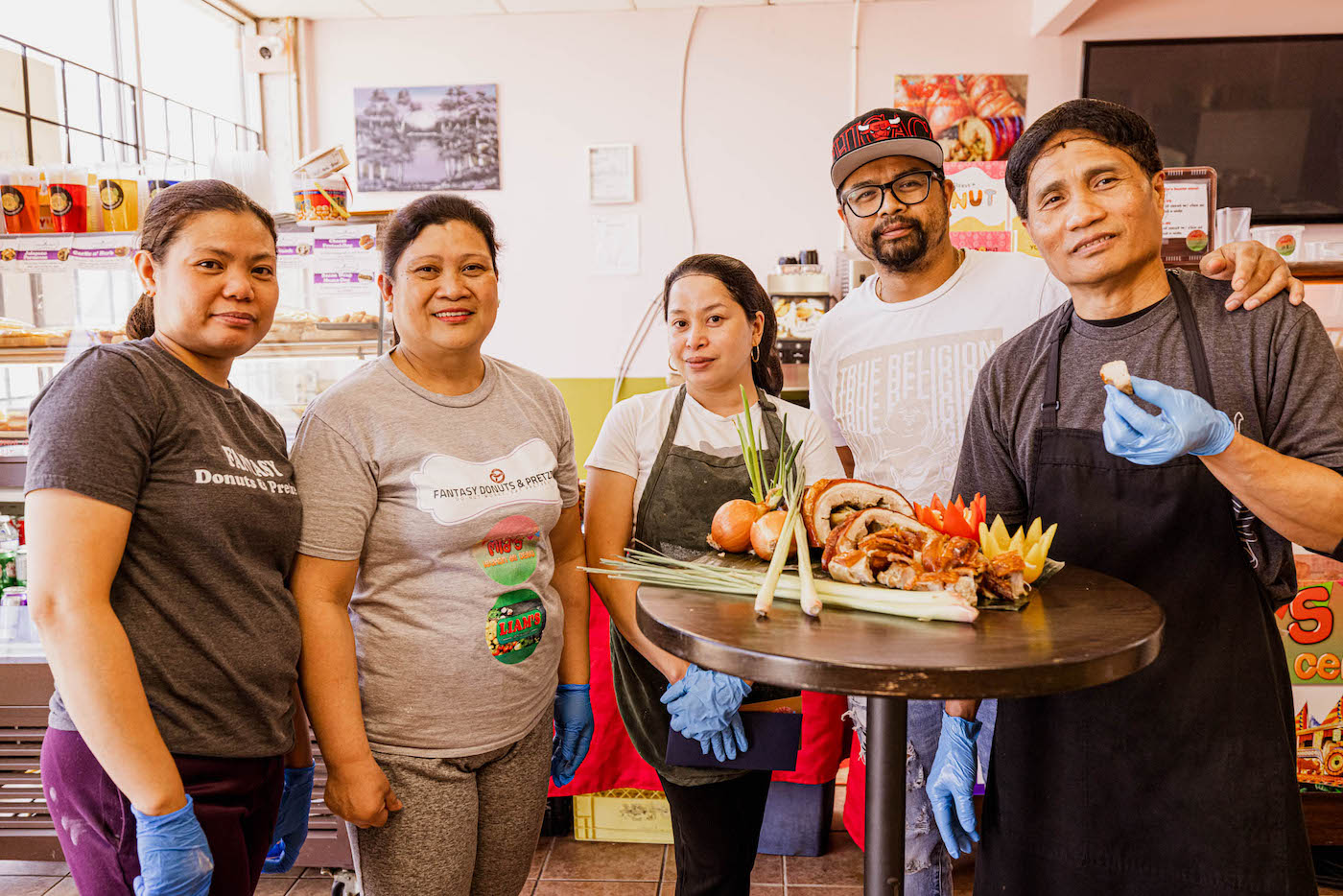 This hidden gem was voted Taste of Calgary's Best last year for its lechon belly. In the Philippines, lechon — a Spanish-derived word for roasted suckling pig — is traditionally served at birthday and holiday celebrations, and to commemorate significant milestones. Mia's Lechon serves it up as a slow-roasted rolled pork belly. Similar in appearance to an Italian porchetta, the flavour is uniquely different, seasoned with a mixture of lemongrass, peppercorns and bay leaves. Mia's shares space with Fantasy Pretzel & Donuts, so you can satisfy your sweet and salty cravings for pretzels, pastries and pork all in one place.
6115 4 St. S.E., Bay 2, 587-351-7775, @miaslechon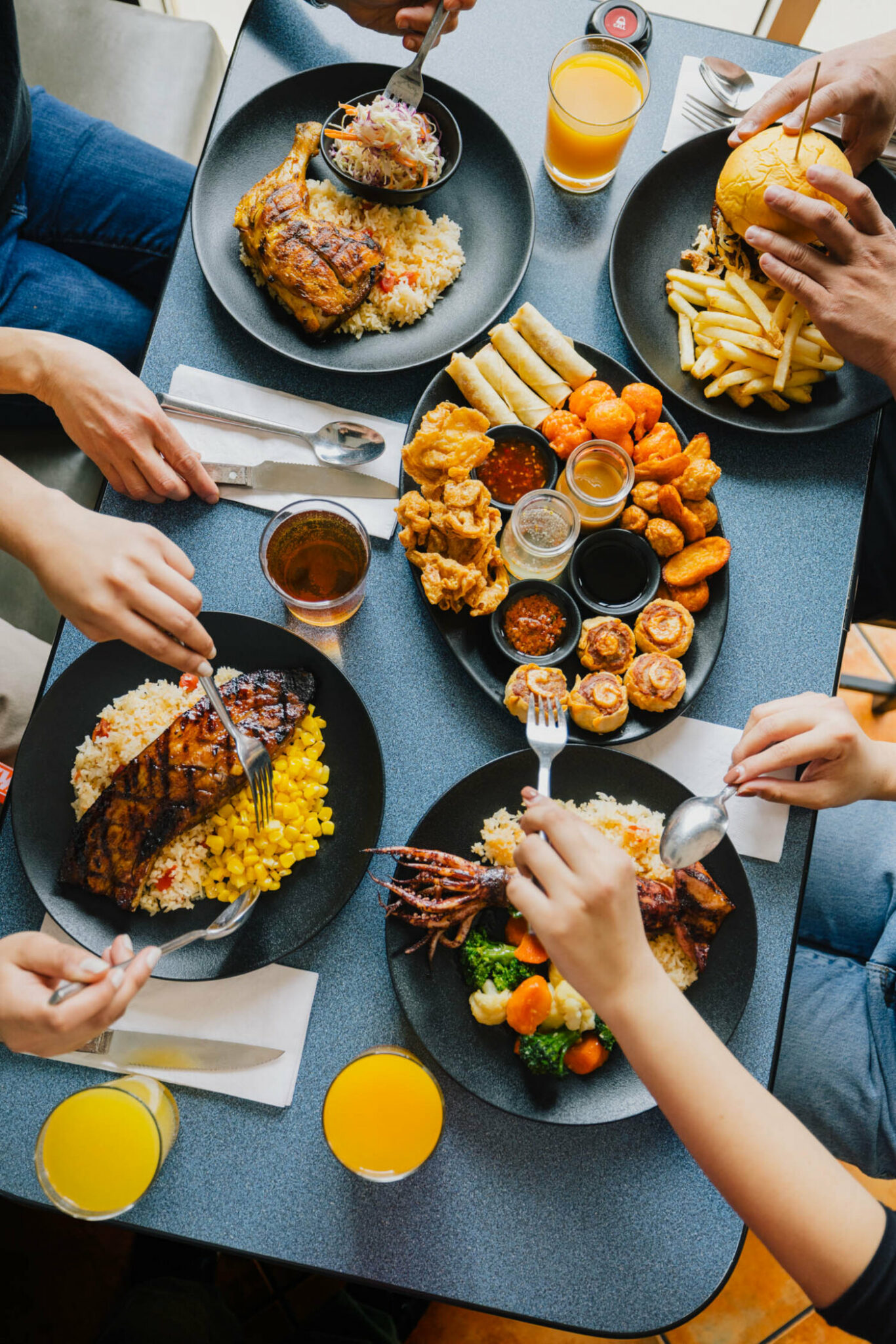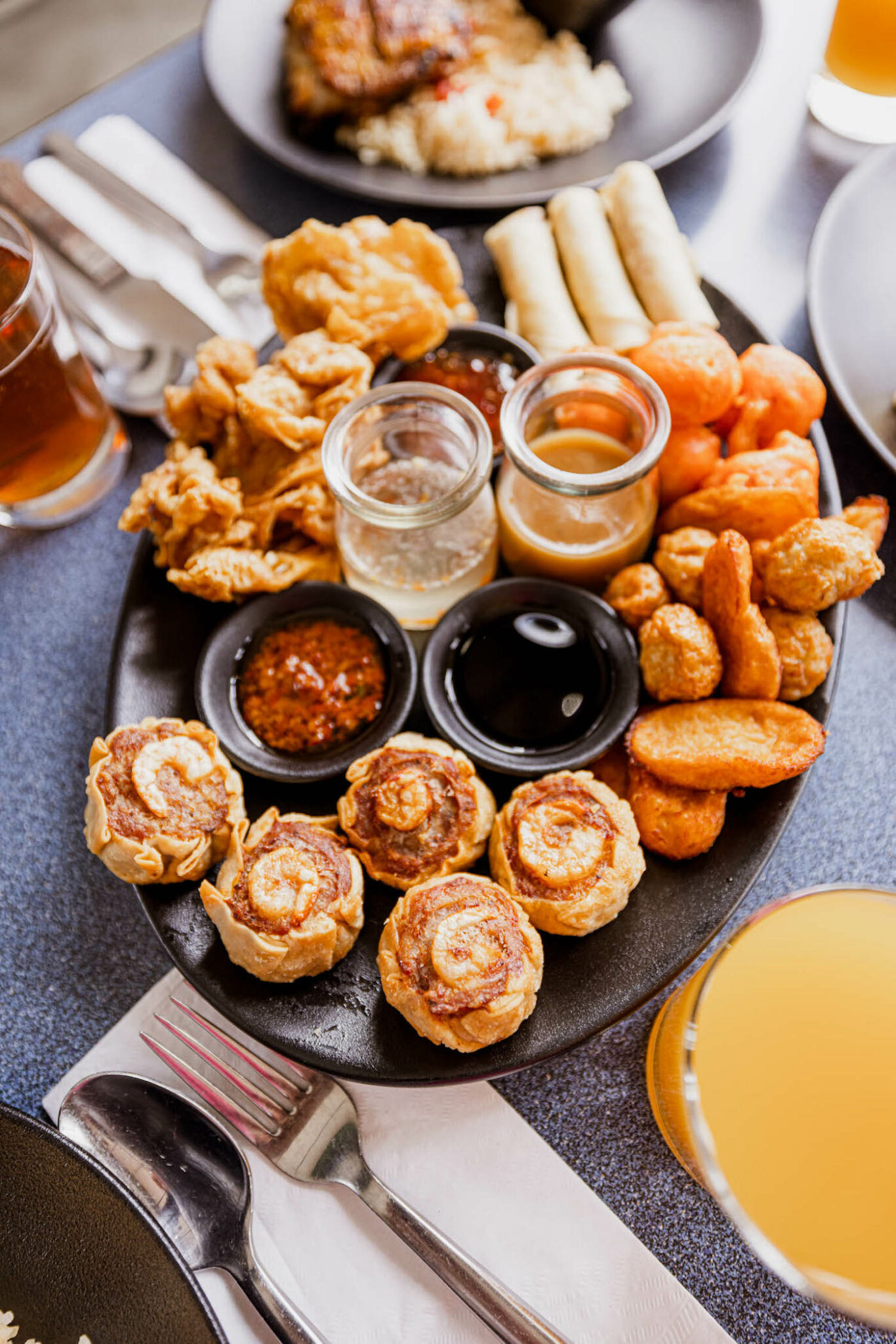 With siomai, spring rolls, kwek kwek (quail eggs dipped in an orange batter), kikiam (an elongated fish ball) and crispy chicken skin, the street food snack platter at Amihan Grill + Bakeshop is an all-in-one serving of Filipino favourites. Another must-try here is the longga burger, made from the ubiquitous pork sausage and served Western-style with fries. Amihan's grill menu includes proteins such as pusit (squid), liempo (pork belly) and chicken, while the bakeshop offers Filipino desserts and breads. Compared to Western-style baking, these items flip the script when it comes to flavours. Cakes, such as the ones at Amihan made with ube (purple yam) or mango, tend to be less sweet than Western cakes, while Filipino breads, such as pan de sal, will be sweeter than expected, a perfect pairing with your morning coffee.
3132 26 St. N.E., Unit 208, 403-455-6050, amihan.ca, @amihan.grill.bakeshop
3 More Fab Filipino Dining Destinations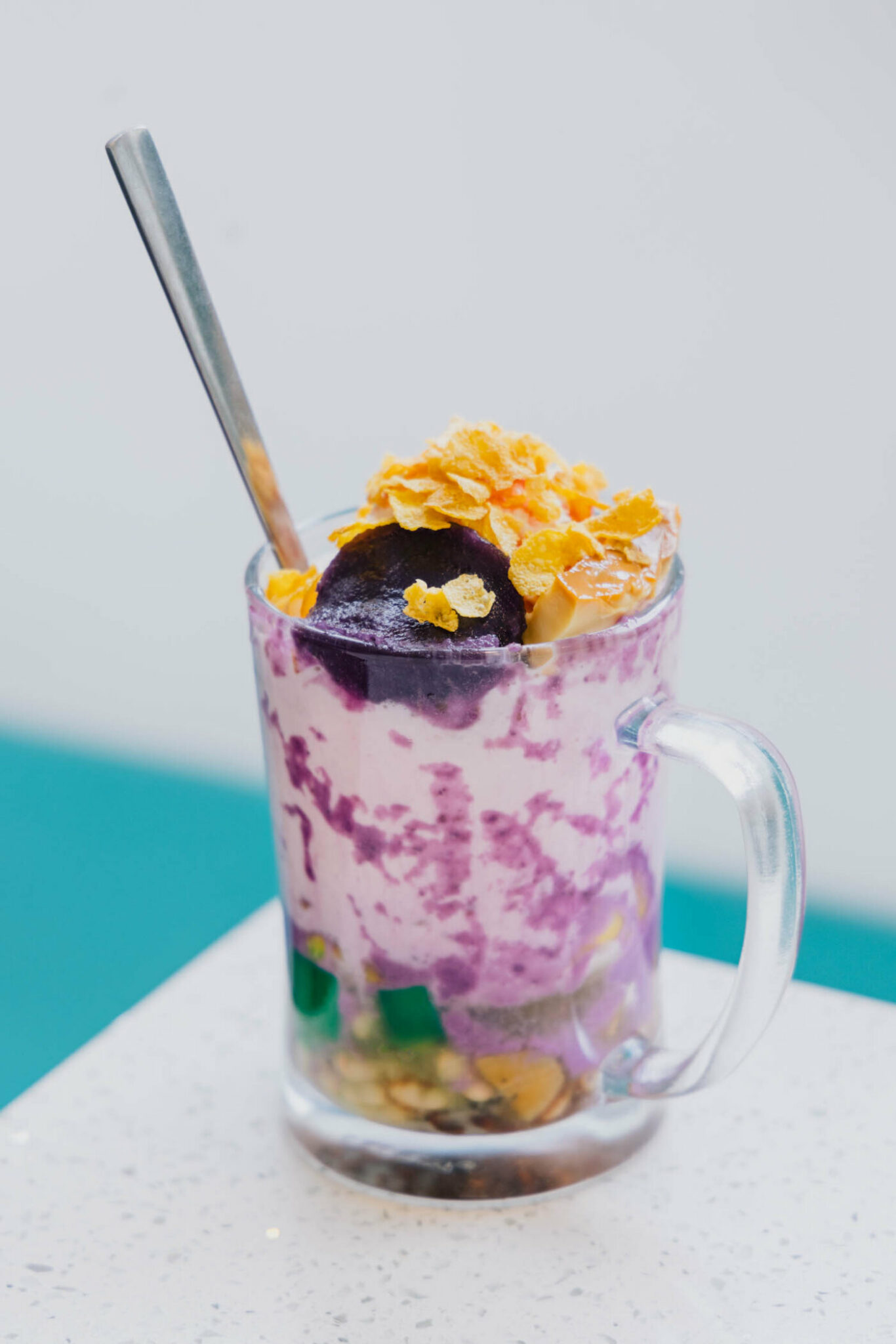 Roc's is known for putting a contemporary spin on dishes that have been passed down for generations, whether that's street foods like kwek kwek; crispy pork belly, or kare kare (a peanut-based curry). Roc's also serves halo halo, a dessert concoction of crushed ice, sweet beans, banana, jackfruit and jellies topped with flan, ice cream and cornflakes and finished with sweet milk or cream. When ordering here, the real question is whether to start with dessert.
285 Shawville Blvd. S.E., 403-891-5158, rocsgrill.ca, @rocsgrillyyc
Long-running Chopstix is one of Calgary's original Filipino restaurants. Although the ownership has changed hands over the years, the fundamental tastes and joys of the food have endured. For many, this restaurant is a go-to for Filipino noodle soups such as lomi (egg noodle soup in a thick, almost gravy-like broth), mami (a thinner noodle in a thin broth) and La Paz batchoy, an egg-noodle soup topped with crispy pork crackling, pork liver and sliced green onion.
5315 17 Ave. S.E., 403-235-1682; 9679 Macleod Tr. S.W., 403-251-0740; chopstixrestaurant.com, @chopstixfilipino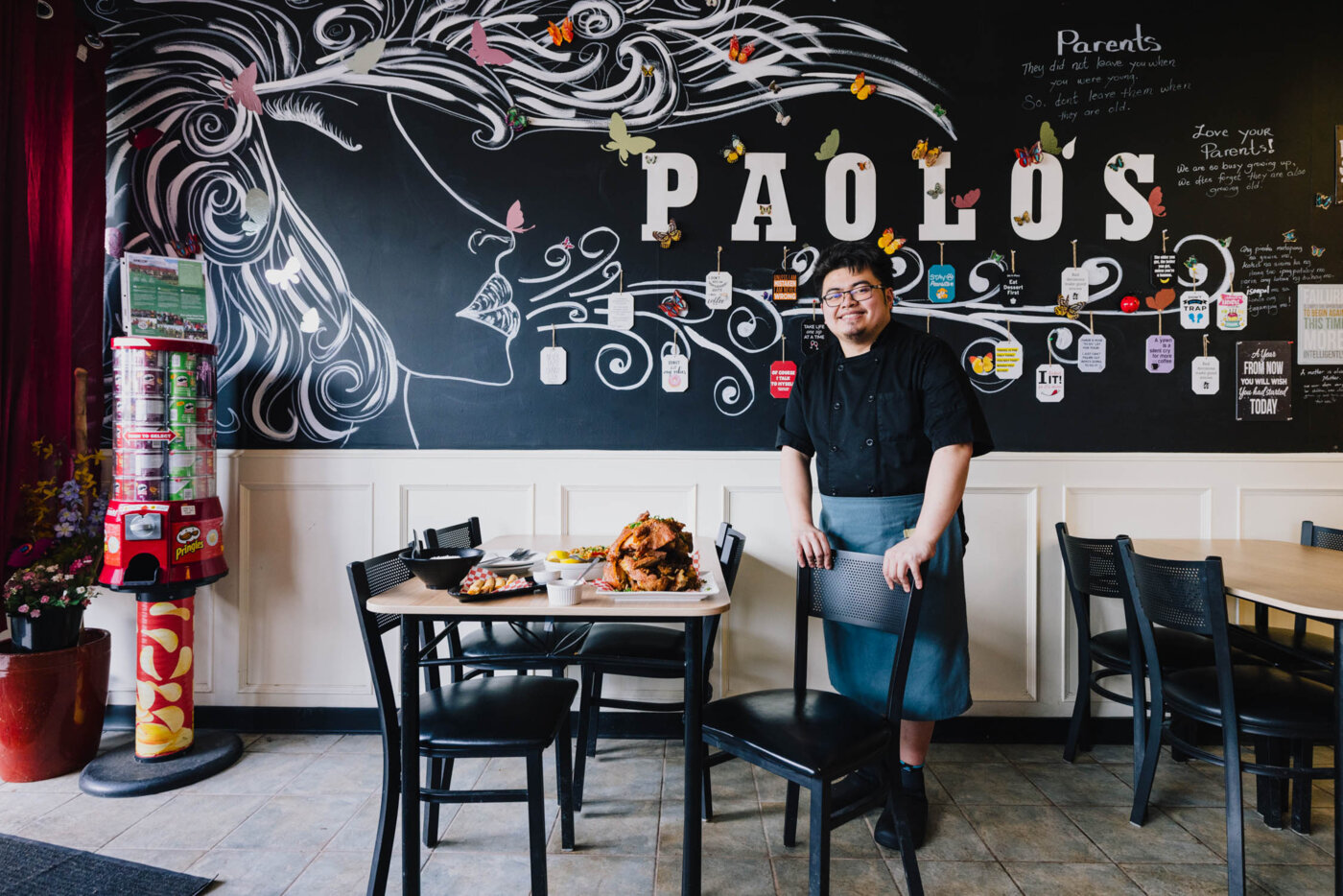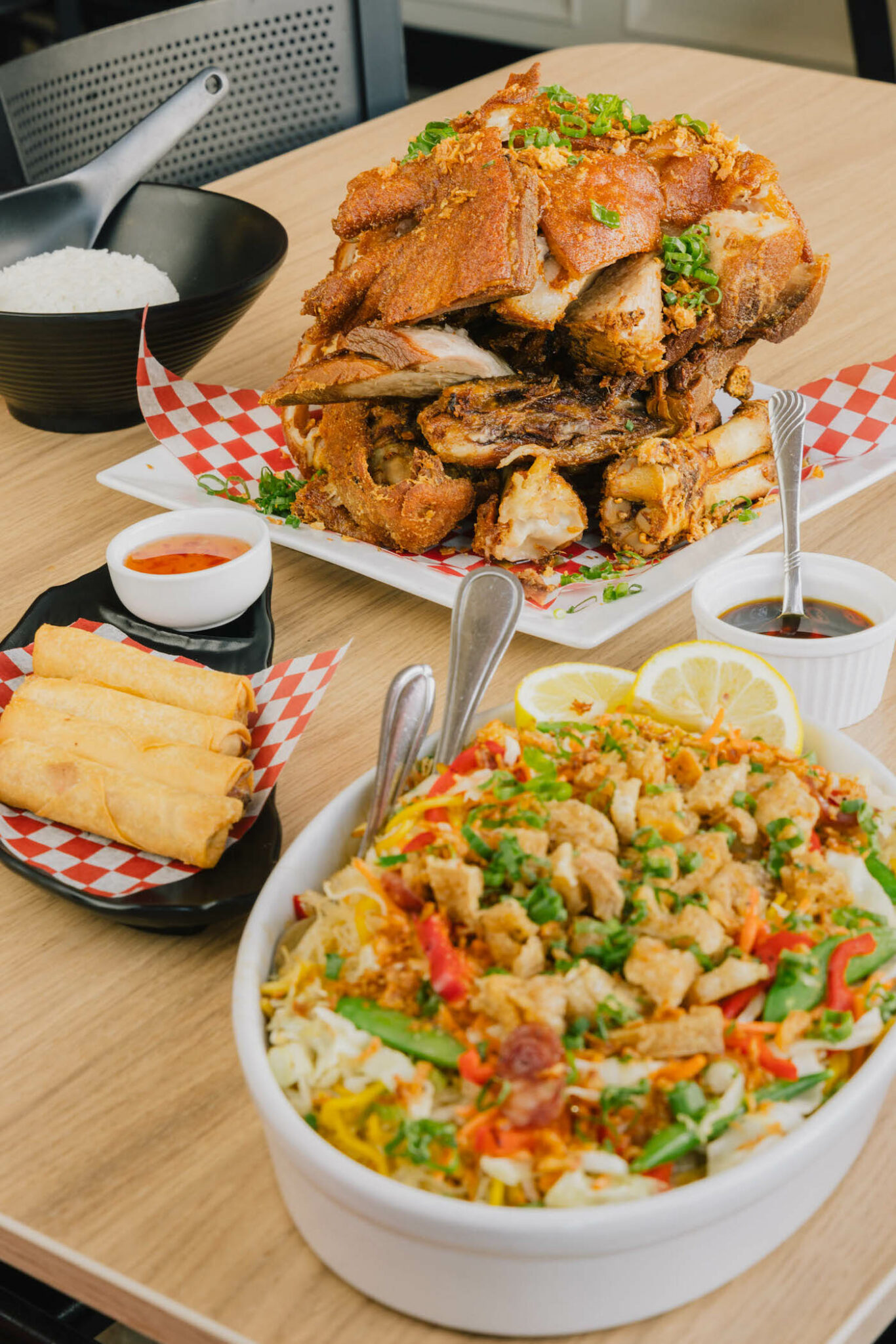 Paolo's is the quintessential family-run restaurant, owned and operated by the mother-and-son duo of Rose and Eugene Enriquez. "Every single customer is family to us!" is the mantra here. Paolo's is known for its superb king crispy pata and crispy ulo dishes — both made with tender pieces of pork — as well as pancit, a Filipino stir-fried noodle dish in a variety of flavours.
7070 11 St. S.E., 403-253-9200, paolos-dine-in.business.site, @paolosdinein