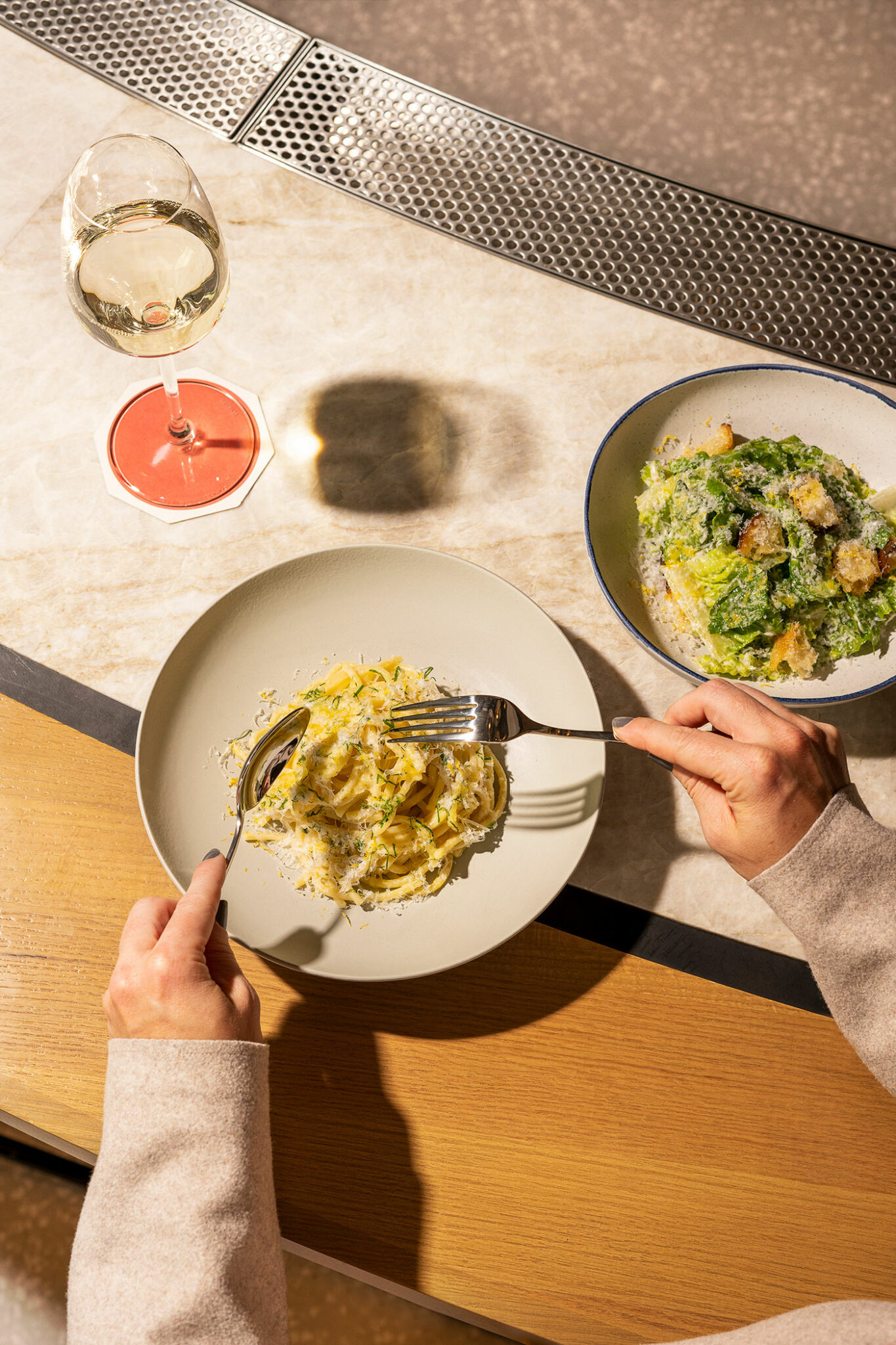 Stepping off Stephen Avenue and into Barbarella Bar, there are a few hints that you're about to be transported to the sun-drenched Italian coast — the lush plants, terracota-coloured accents and terrazzo flooring might do it. But it's not until you reach your seat and pore over the menu that you'll really start to feel it. And then, when you take your first sip of a bright, fruity cocktail — the Passionfruit Spritz, perhaps, or a Limone Drop featuring house-made limoncello — you'll know you've arrived.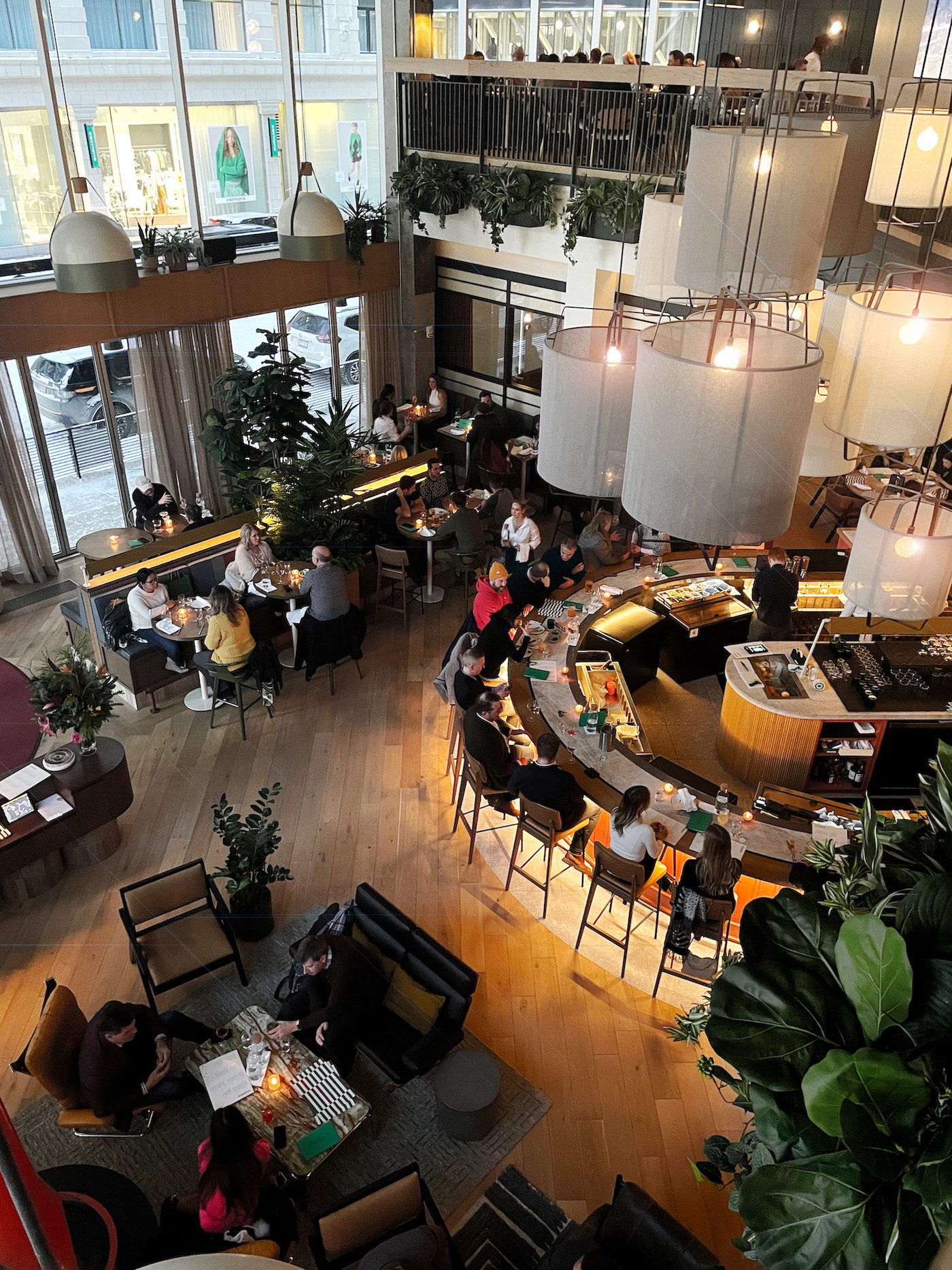 Similar to its sister restaurant Bridgette Bar in the Beltline, Barbarella Bar — the newest restaurant from Concorde Entertainment Group — serves coastal Italian cuisine with an emphasis on fresh ingredients sourced from the Pacific Northwest. The 250-seat restaurant, complete with a central horseshoe-shaped bar and second-floor mezzanine, opened in December on the main floor of Stephen Avenue Place (the same building that houses Major Tom, 40 floors up). Barbarella Bar offers lunch, dinner and a daily Aperitivo Happy Hour, with all drinks and wood-fired pizzas available at half-price.  
The bar program, led by Nate Wry and Emmalyn Copping, is heavy on spritzes, with the Sorrento Sunshine combining vodka, the aforementioned house-made limoncello and sparkling wine. You'll also find a peach slushie with Aperol, a "perfect" Negroni, dry martinis (the Martini Isabella comes with pickled capers) and a decadent Nutella espresso martini.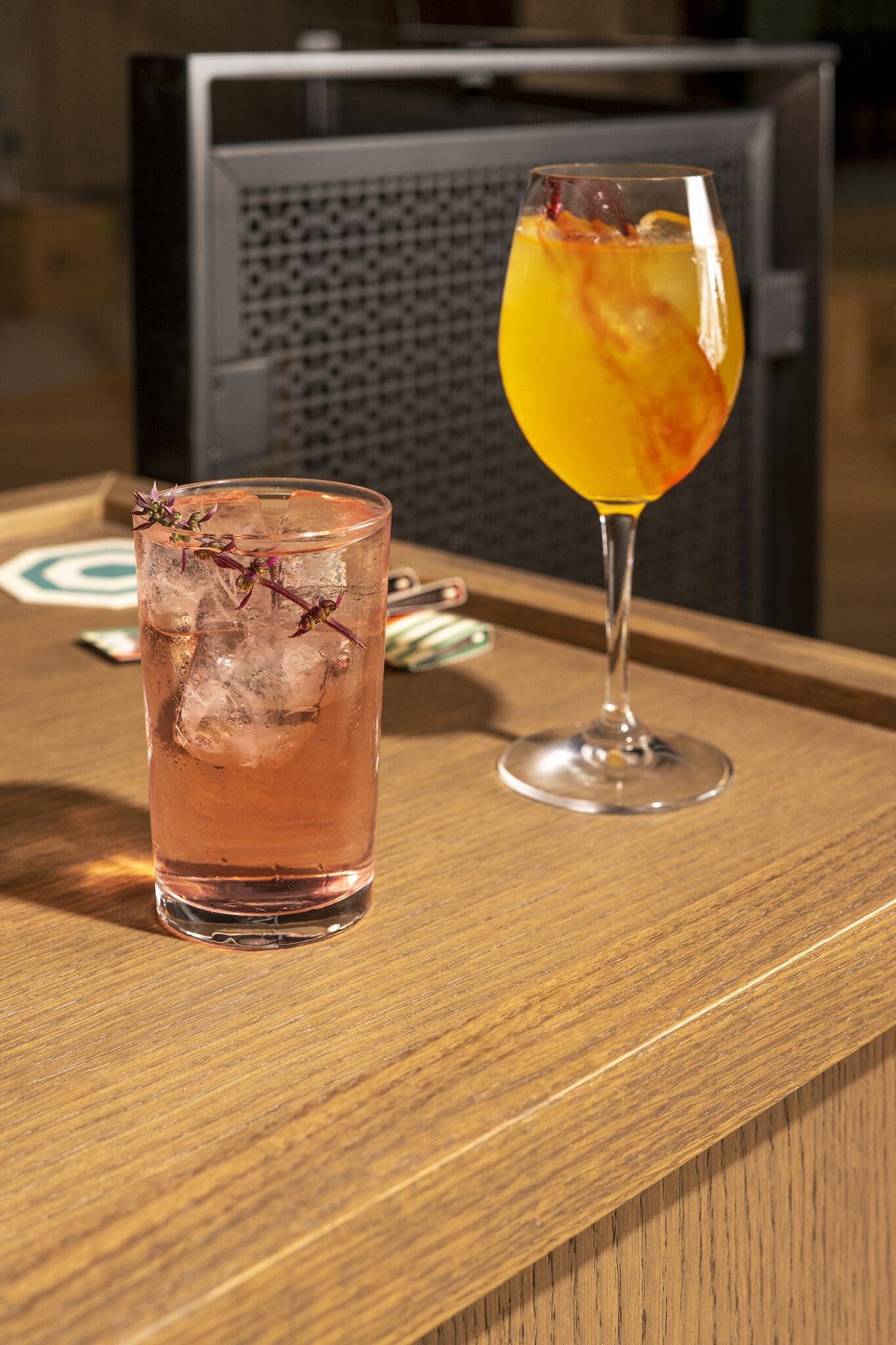 When it comes to the food, chefs Blair Clemis and Jeremy Medina have created an all-star lineup of Italian favourites, including spaghetti limone, a clam pizza topped with broccoli, crème fraîche, parsley, chilies and olive oil, and a chicken parmesan sandwich with marinara, provolone and basil. There's also a section on the menu dedicated to crudo, featuring oysters, scallops, Hamachi and two types of tuna. Happy hour-goers might want to fill their table with options from the snacks and small plates sections, including a luxurious tomato and hazelnut dip, and thick pieces of crispy calamari interspersed with fried onions and accompanied with creamy aioli for dunking. 
While the goal is to be transported to Italy, ultimately, Barbarella Bar is in Calgary, which might explain the addition of the freestanding mid-century fireplaces in the space. Whether it's the heat from those, the Italian vibes, the cozy, coastal interiors by Frank Architecture, the bright flavours or the combination of all of it, Barbarella Bar is sure to warm you up. 
240 8 Ave. S.W., 403-888-1658 (text only), barbarellabar.ca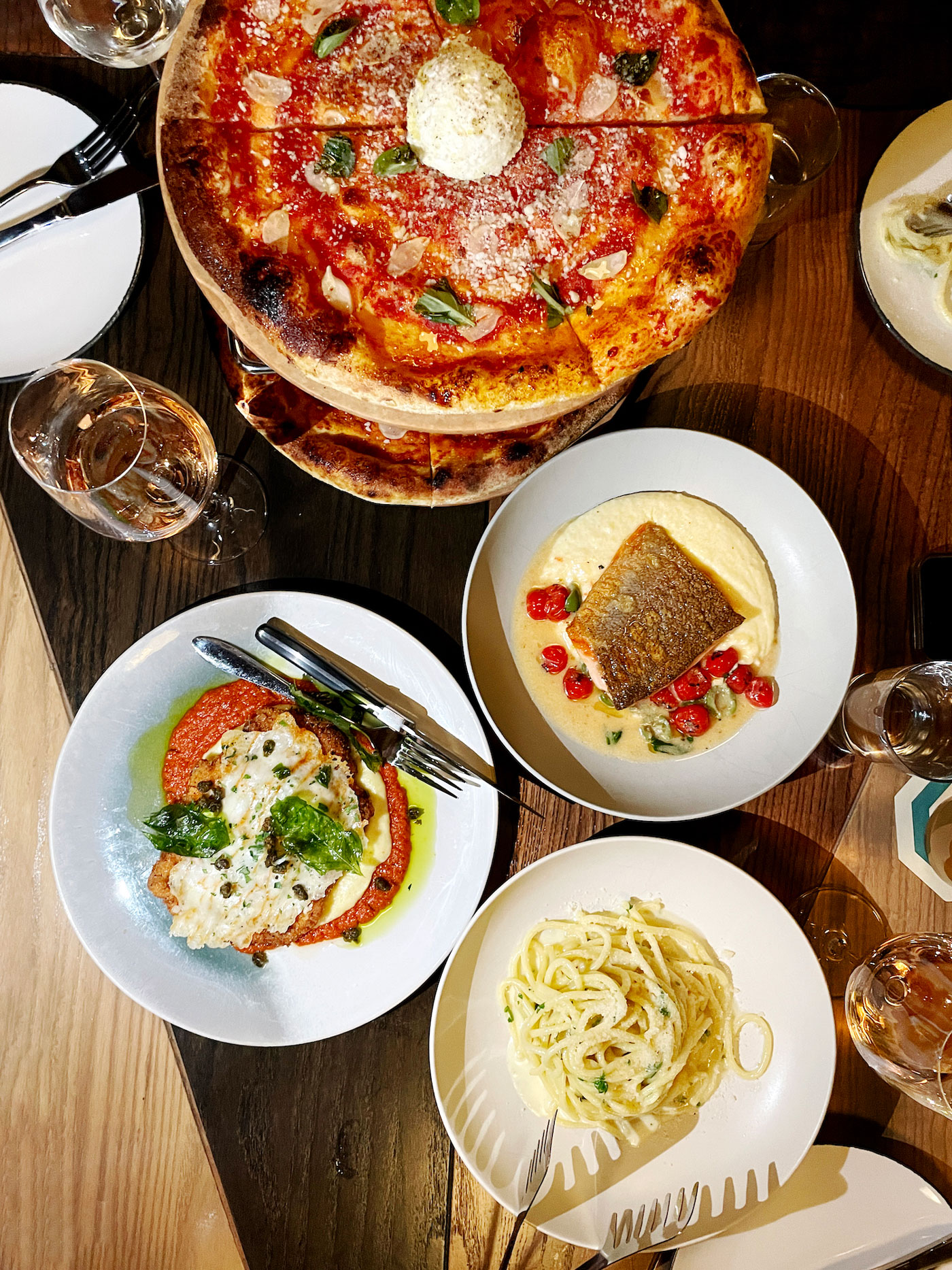 Avenue's writers and editors are occasionally invited to experience dining or adventure experiences as a guest, including some of the experiences in this story. Neither complimentary experiences nor advertising are required for coverage in Avenue. Neither companies that advertise nor those that provide other incentives are promised editorial coverage, nor do they have the opportunity to review or approve stories before publication.