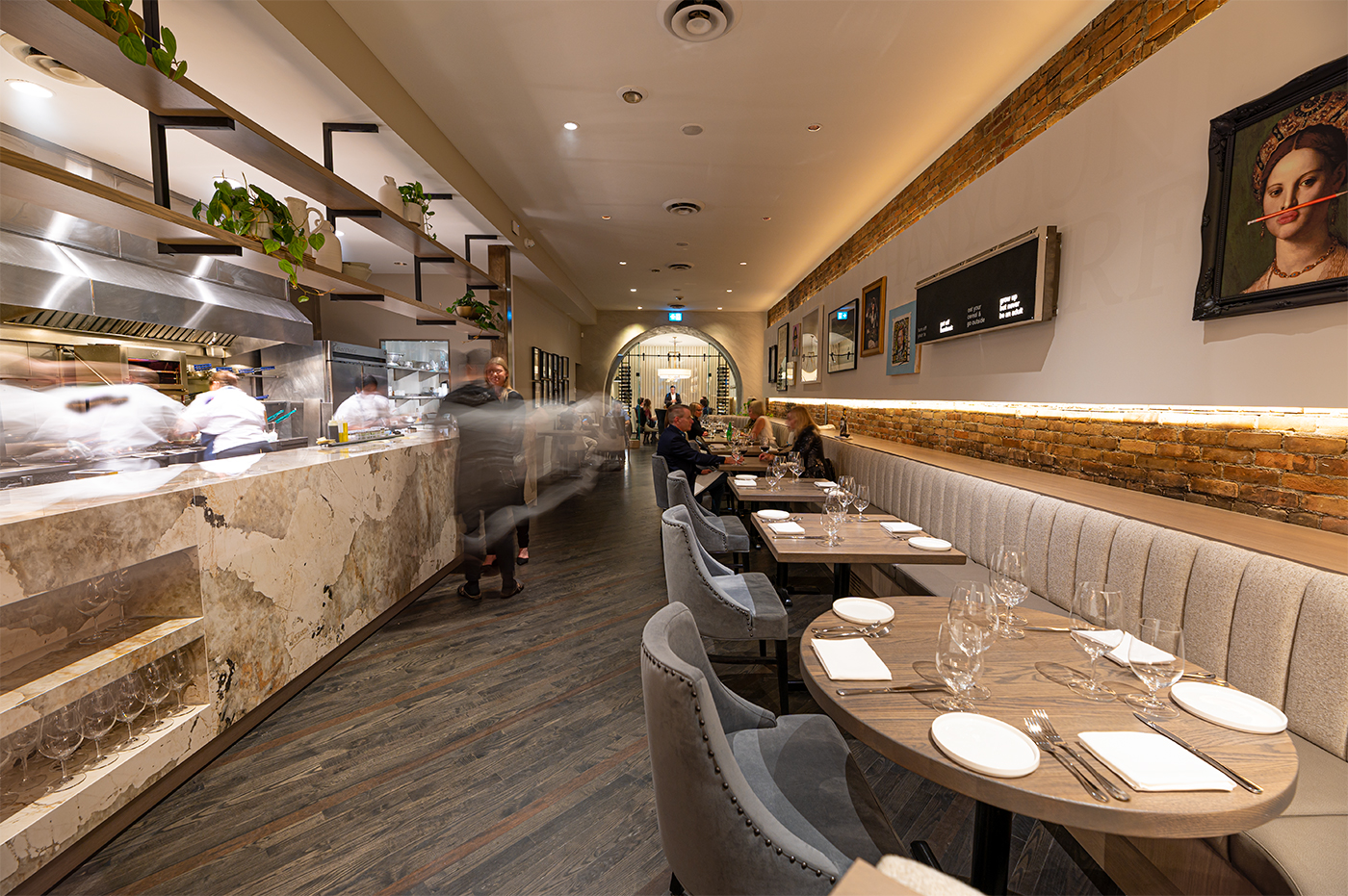 Read the fine print, and you'll better understand the meaning behind the name of this new restaurant on Stephen Avenue.
While many Calgarians will recall the space that is now FinePrint as the home of the former Divino restaurant, the building, which dates back to 1893, has deeper historic significance as the original home of The Calgary Herald. Artifacts of this newspaper history appear throughout the space alongside contemporary artworks designed by local artist Cory Nespor, co-founder of nvrlnd. Arts Foundation.
Certain elements from the Divino era will be recognizable to anyone who frequented that establishment, most notably the west-facing brick wall and the prominent bar that bisects the dining room into a lounge area upfront and dinner seating further back. One new addition is a private dining room at the back, separated by an arched doorway.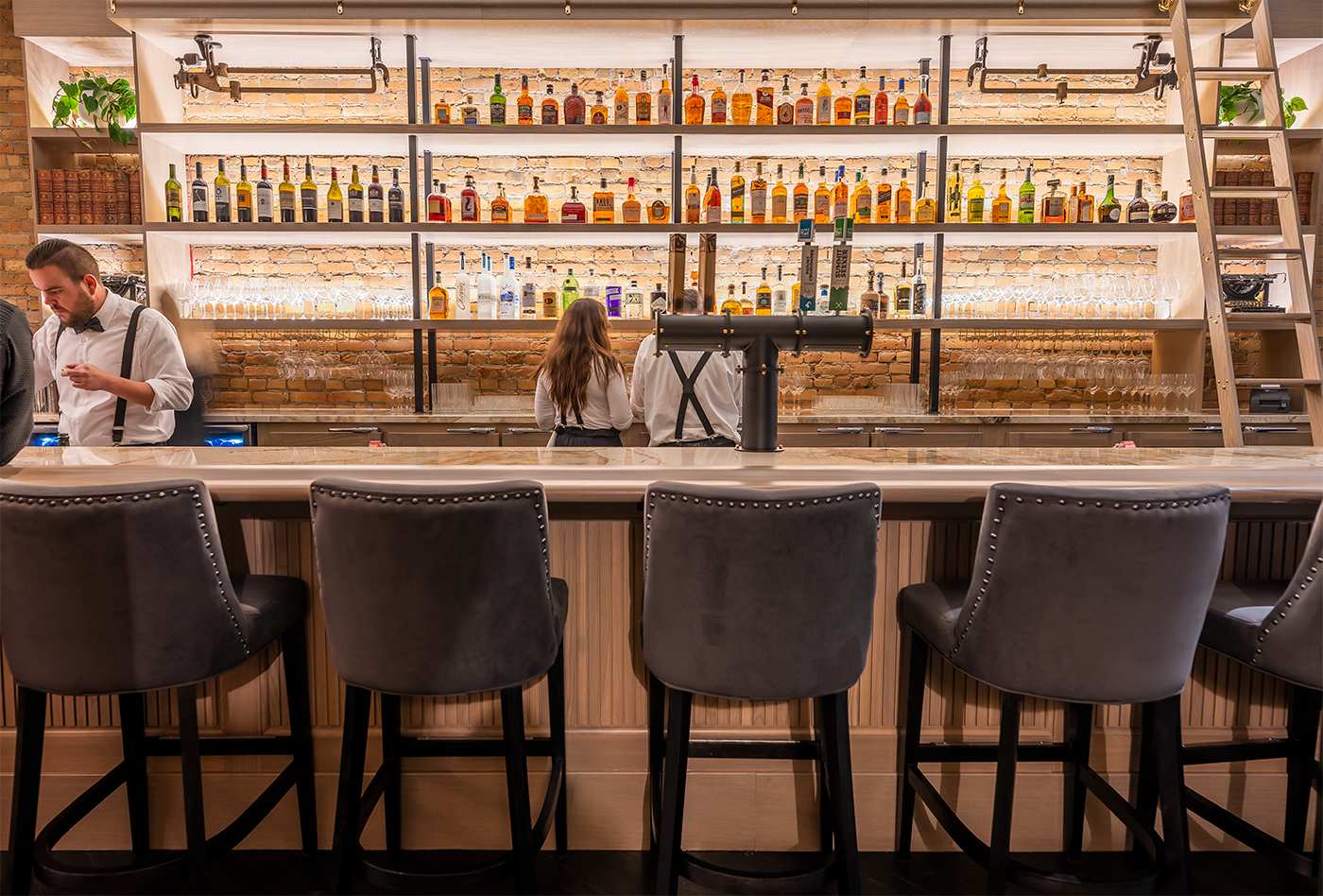 The menu, designed by chef Xavier Lacaze and overseen by head chef Francis Martinez, includes one other Divino throwback — the much-loved tempura green beans. Beyond the beans, the menu is entirely FinePrint's. The "preface" section offers up oysters, charcuterie and a serving of devilled eggs done three ways. "Foreword" items include a refreshing tuna crudo dressed with pickled ginger and yuzu, a luxe lobster salad and a well seasoned bison and truffle tartare, while the "main story" items range from a $33 pasta entree up to a grilled ribeye served with fondant potato, cipolini, spinach and béarnaise for $55. Priced in the middle is a standout pan-seared sablefish served with haricots verts and an orange-miso butter sauce.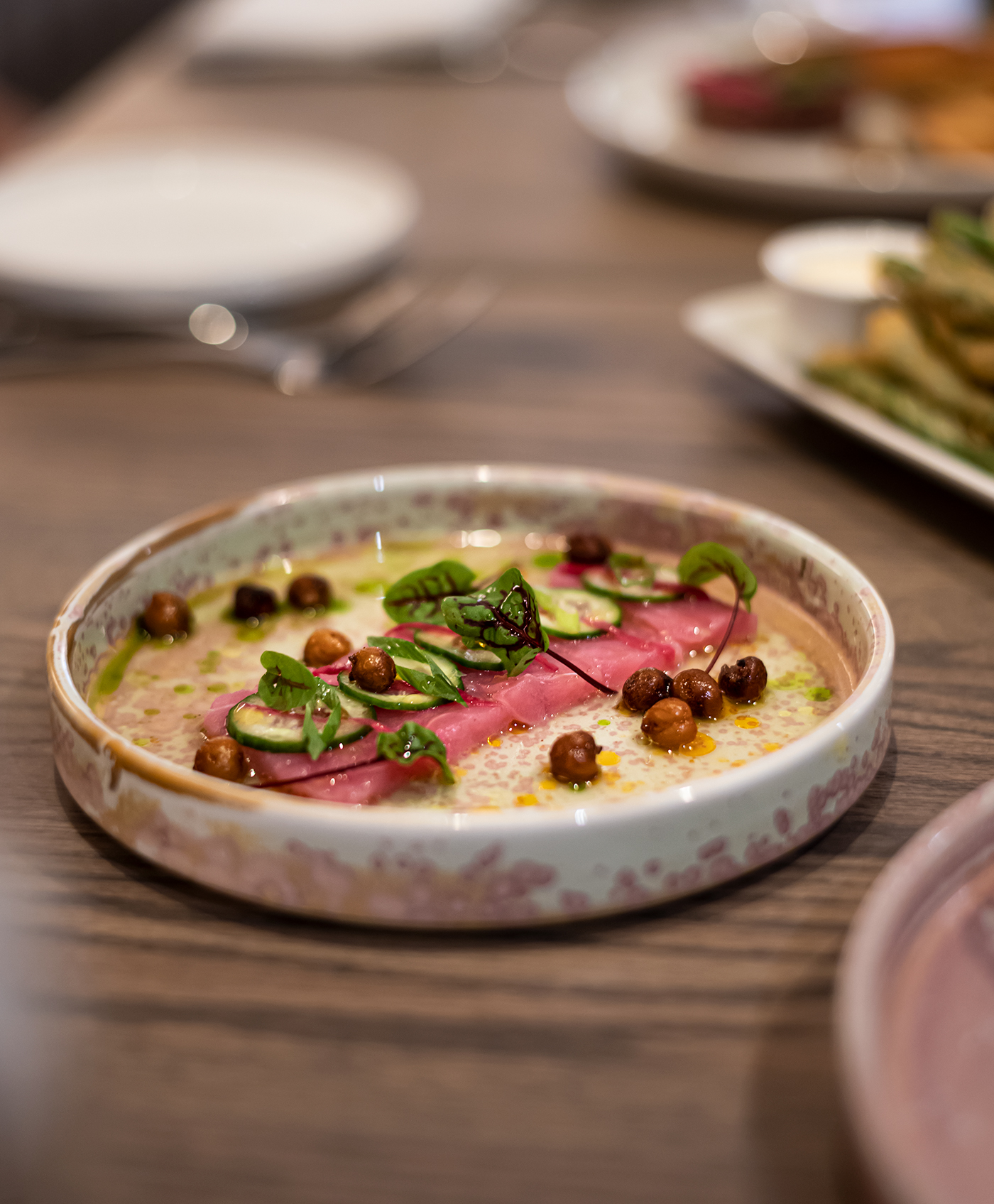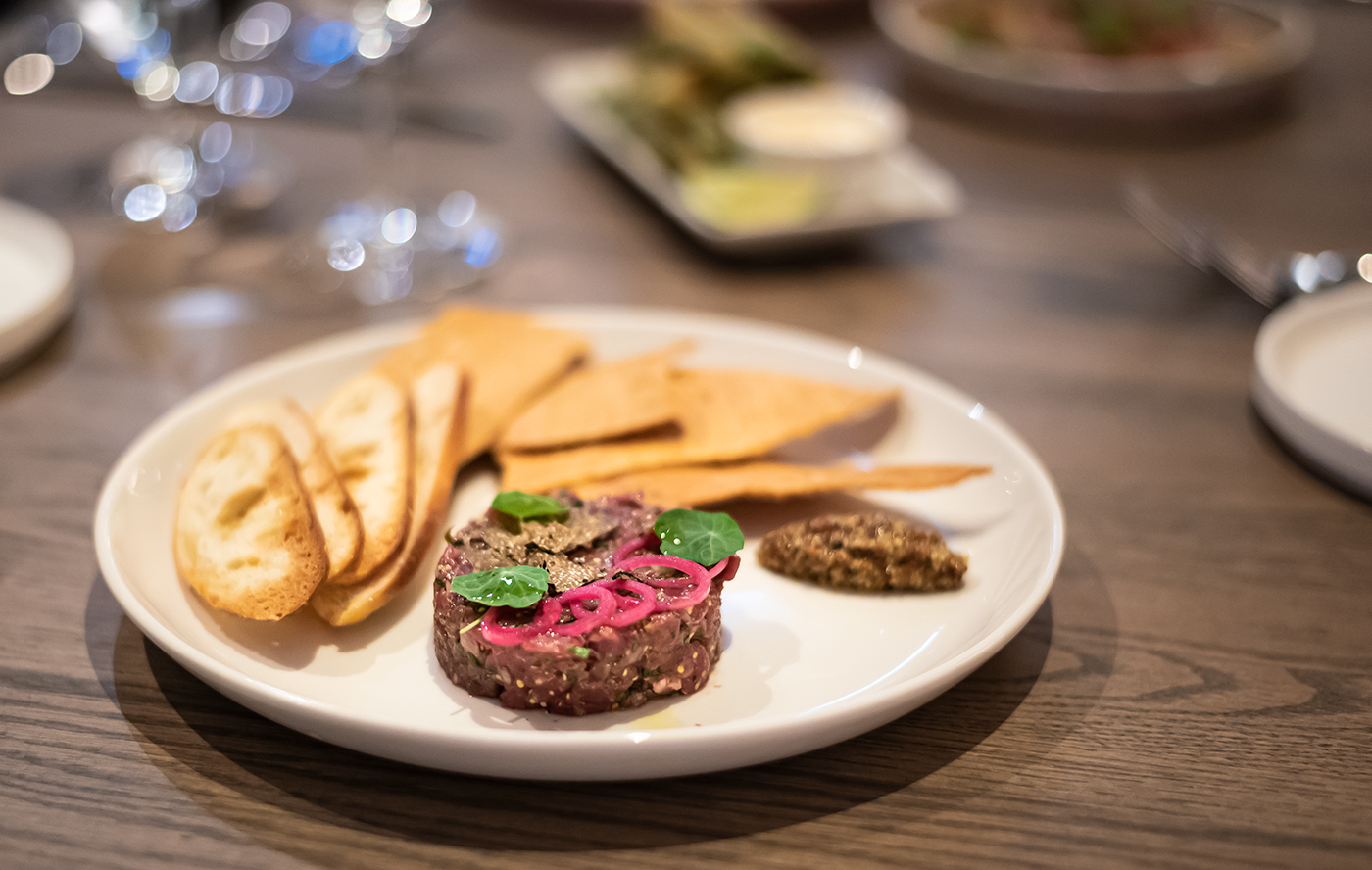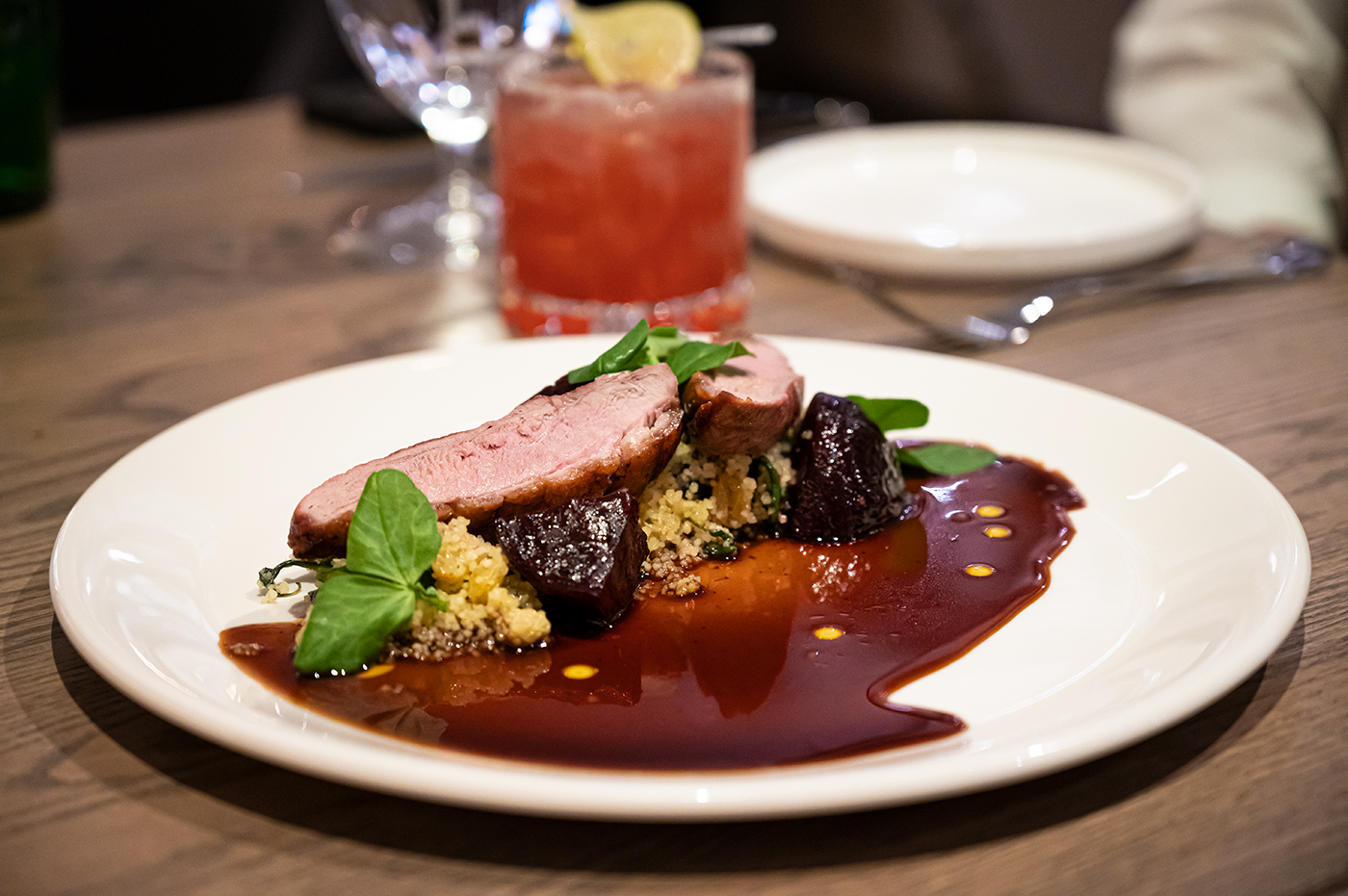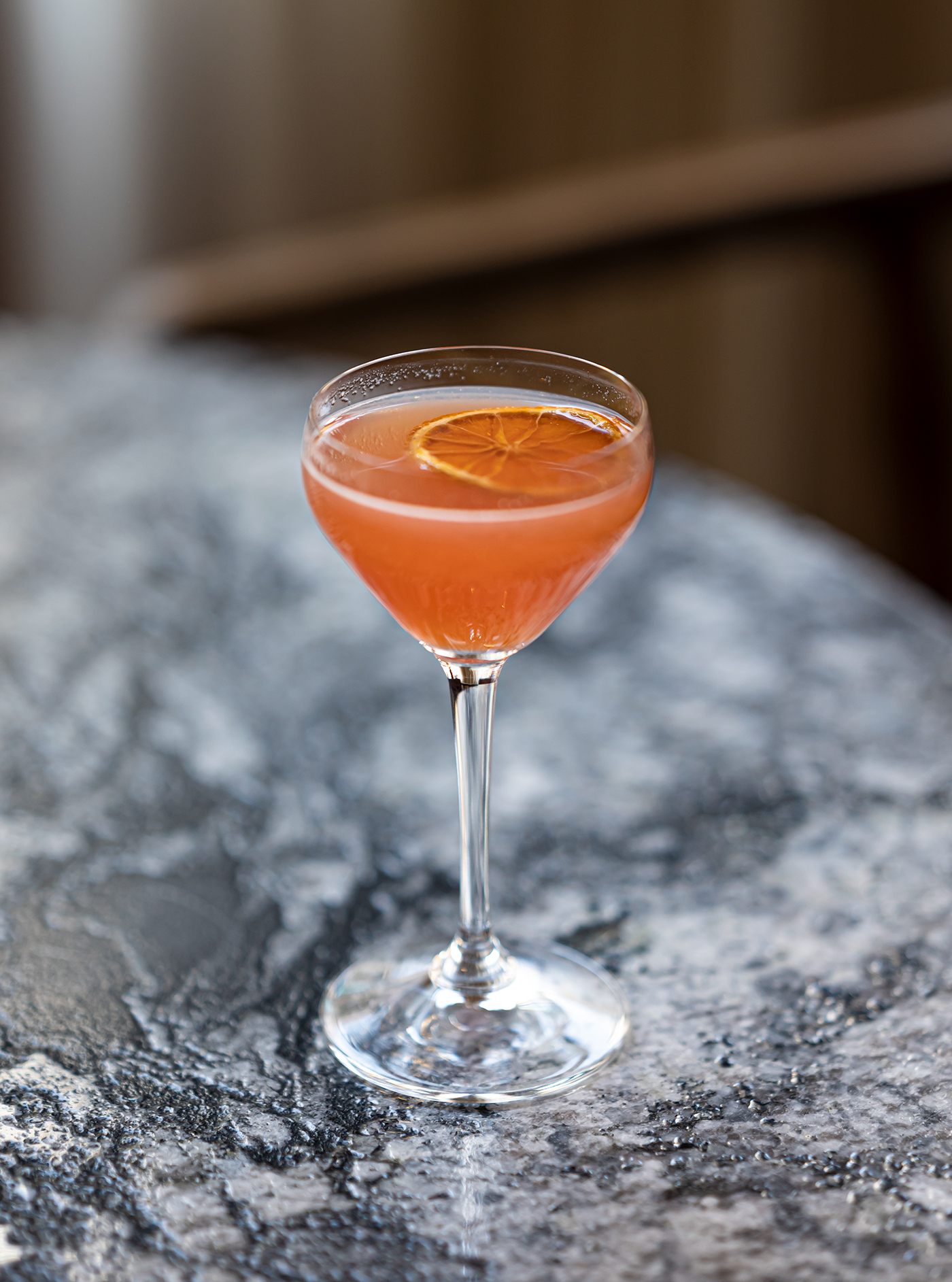 The dessert list — a.k.a. the "epilogue" — offers a range of $5 sweets that are designed to be mixed and matched and served family style. Options include a raspberry tart, a dark chocolate mousse and a silky coconut panna cotta with kiwi-mango salad and chunks of sponge toffee.
FinePrint is part of Beltline Hospitality Group, a partnership of commercial real estate developer Grant Kosowan and Brad Taylor of Briggs Kitchen and Bar. The space incorporates a basement lounge area complete with a glitzy Moet & Chandon vending machine. 
All in all, it's a new chapter for a storied space in the heart of the city, one that Calgarians who dine out will want to read for themselves.
113 8 Ave. S.W., 403-475-5655, fineprintyyc.com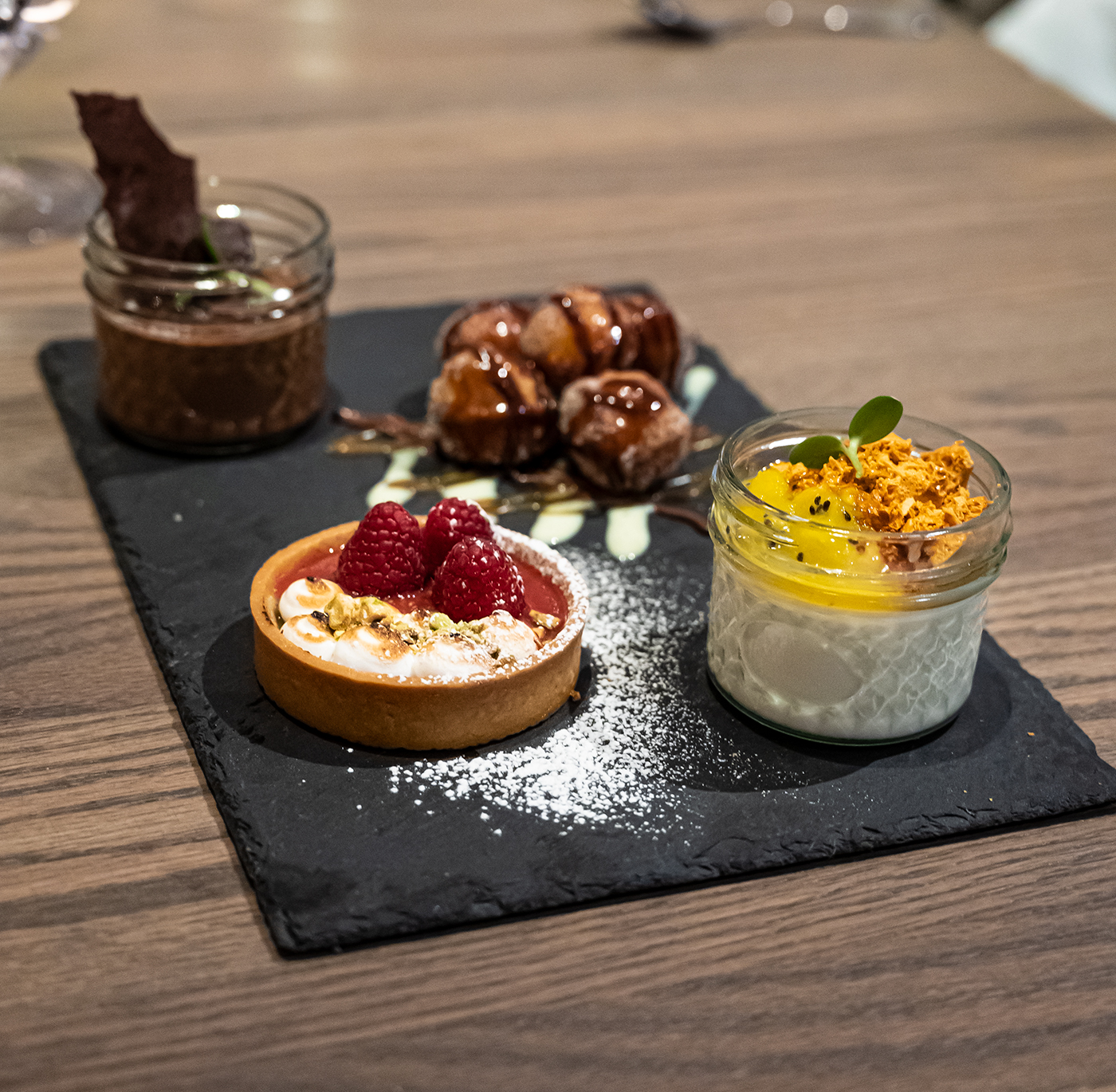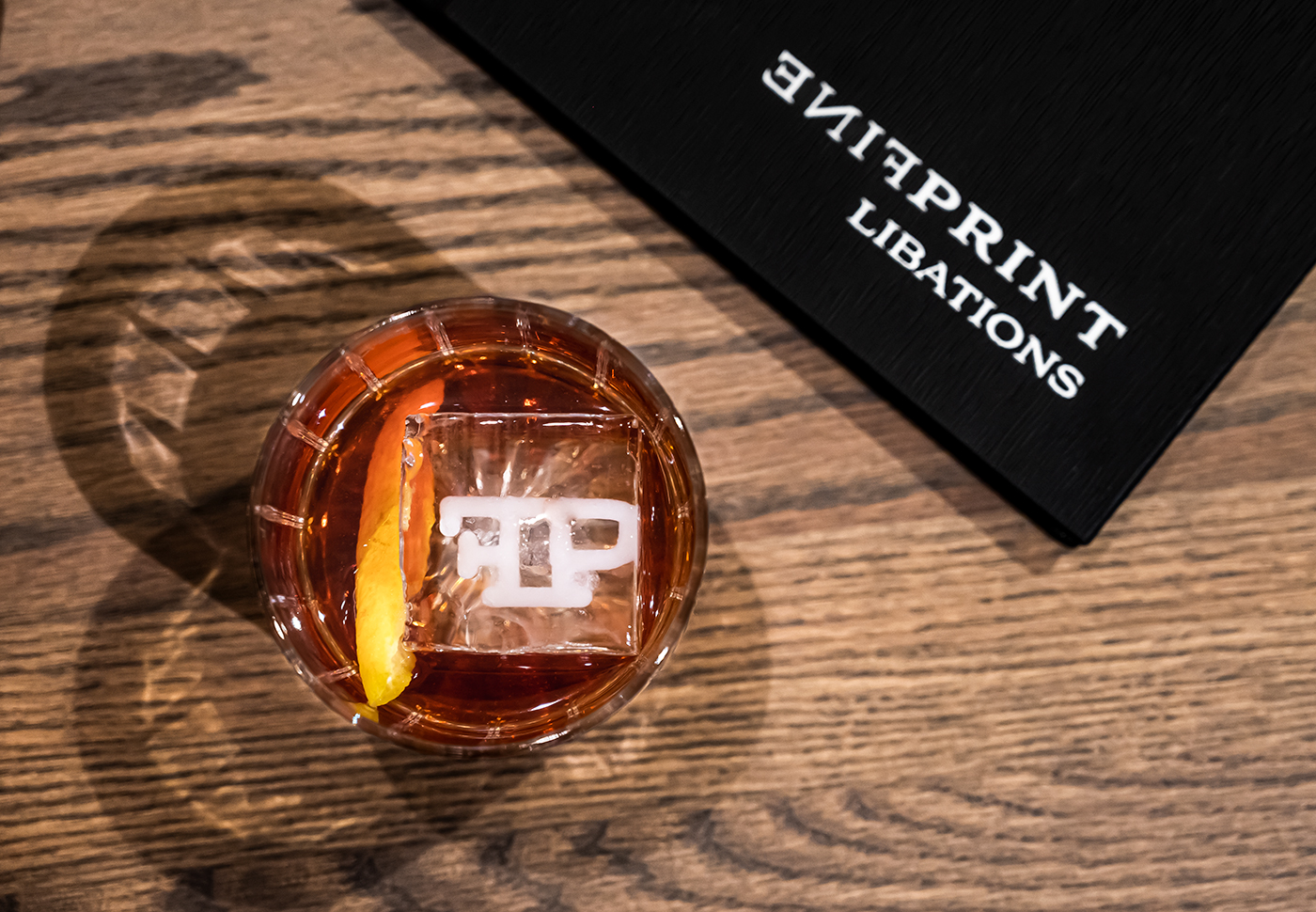 Avenue's writers and editors are occasionally invited to experience dining or adventure experiences as a guest, including some of the experiences in this story. Neither complimentary experiences nor advertising are required for coverage in Avenue. Neither companies that advertise nor those that provide other incentives are promised editorial coverage, nor do they have the opportunity to review or approve stories before publication.