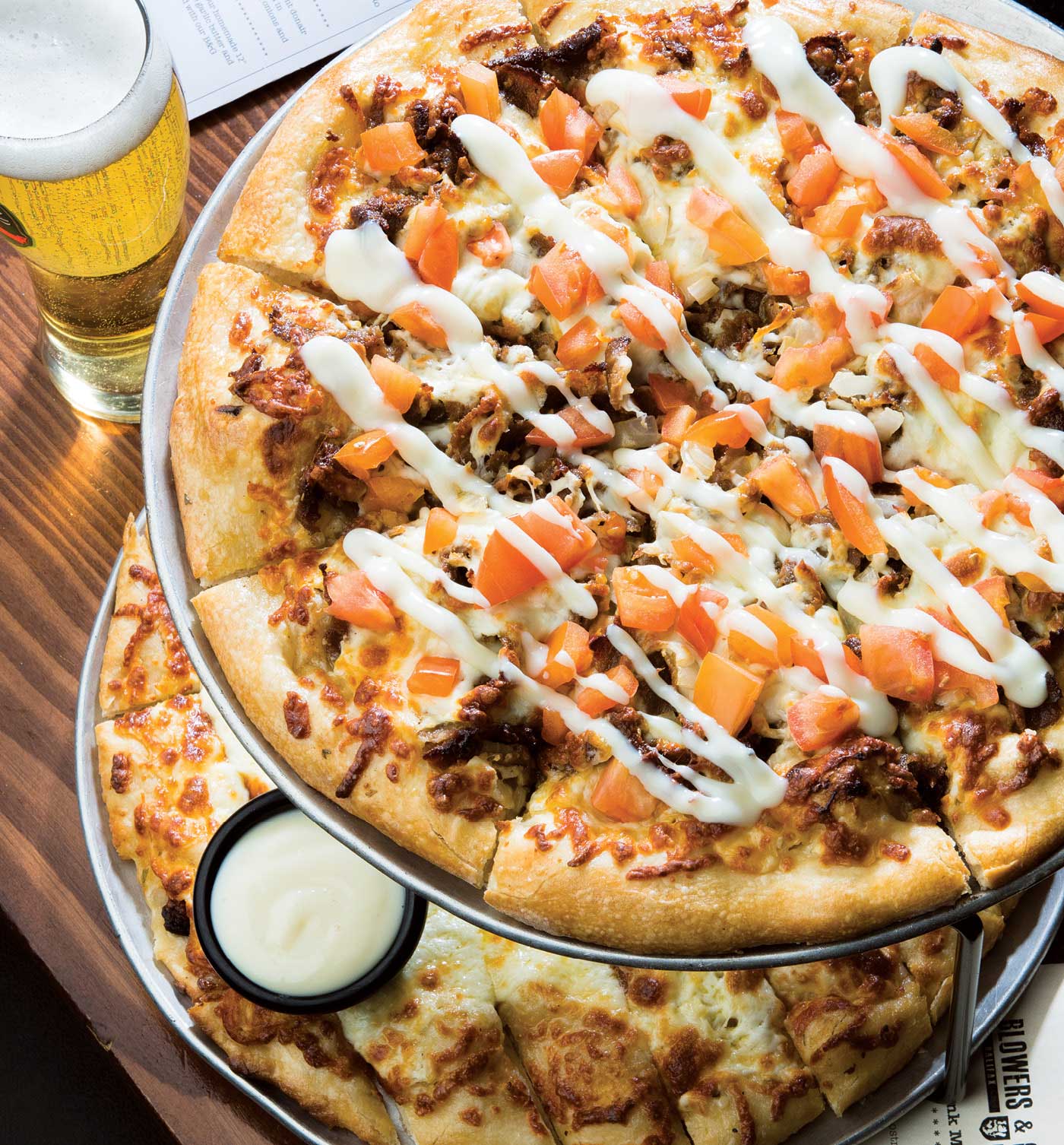 Halifax declared the donair its official civic food in 2015, so you know their love is real. The Haligonian donair is typically served spicier than the more common Mediterranean style found throughout Calgary, and with only meat, sweet sauce, tomato and onion (no pickles, ever). It's available wrapped or on pizza at Blowers & Grafton, so named for the intersection at Halifax's infamous "pizza corner." B&G also honours Pictou County, N.S., with a pizza that includes flown-in Brothers Pepperoni and brown sauce. Try either with a side of garlic fingers and an ice-cold Keith's.
709 Edmonton Tr. N.E., 403-276-1770, blowersgrafton.com
More Maritime Pizza
This takeout spot off 52 Street N.E. offers donair and Pictou County-style pizza, plus non-pizza fare like lobster rolls and bacon-wrapped scallops. Scotian Style gets bonus points for creativity with keto-friendly donairs and crust-less bacon garlic fingers.
5268 Marlborough Dr. N.E., 403-455-3262, scotianstyle.ca
Avenue's writers and editors are occasionally invited to eat at local restaurants as a guest, including some of the spots in this story. Neither complementary meals nor advertising are required for coverage in Avenue. Neither companies that advertise nor those that provide other incentives are promised editorial coverage, nor do they have the opportunity to review or approve stories before publication.