The Marda Loop BIA encompasses parts of Richmond, Garrison Woods, Altadore and South Calgary, providing Calgarians with a shopping and dining district on and around 33 Ave. S.W. The area is filled with bakeries, breakfast spots, Vietnamese restaurants and more, making it a great destination for any local foodies. Here are some of the restaurants you can visit in Marda Loop.
Annabelle's Kitchen — the newest kid on the block — is serving up Italian eats with everything on the menu for under $20 (including the wine, beer and cocktails). You can start your evening with focaccia to share, have a "pop goes the world" pizza or some ravioli for your entrée and round off your meal with some tiramisu.
3574 Garrison Gate S.W., 403-454-0268, annabelleskitchen.ca
Anything Cafe has a wide variety of Vietnamese cuisine — think along the lines of tangy satay subs, piping hot pho and savory vermicelli. Plus, most items are less than $15.
3512 19 St. S.W., 403-460-7292, facebook.com
If mornings are hard, then treat yourself to some of the tasty breakfast and lunch fare that Belmont Diner serves up everyday. Make sure to try their buttermilk pancakes, which can be made into pancake art upon request.
19, 2008 33 Ave. S.W., 403-242-6782, belmontdiner.com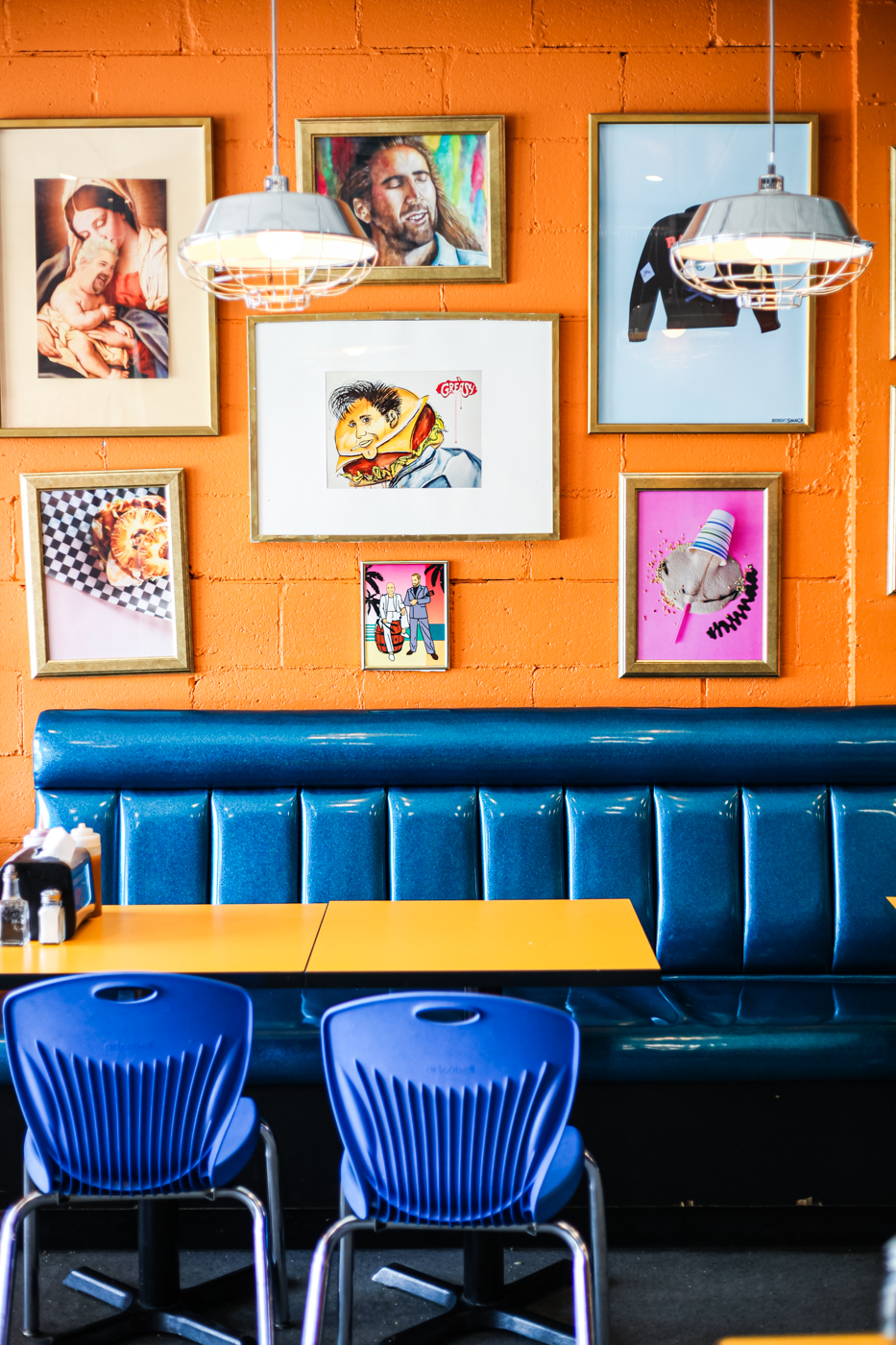 Boogie's Burgers is a retro dream. It offers a fresh spin on a classic diner with its inventive takes on the food we know and love (hello, bacon maple milkshakes) in a space that nods to classic arcade games, pop culture and everyone's inner-child. If you're feeling adventurous, try Doug's "Don't Fear the Reaper" burger that comes with four beef patties, a beef wiener, a fried egg and more.
2129 33 Ave. S.W., 403-454-2902, boogiesburgers.com
De Thai Cuisine serves traditional Thai dishes, giving Calgarians a taste of Thailand without leaving the city. Make sure to stop by for a visit between 11:30 a.m. and 2 p.m. to take advantage of the lunch specials.
101, 2215 33 Ave. S.W., 403-705-2203, dethaicuisine.com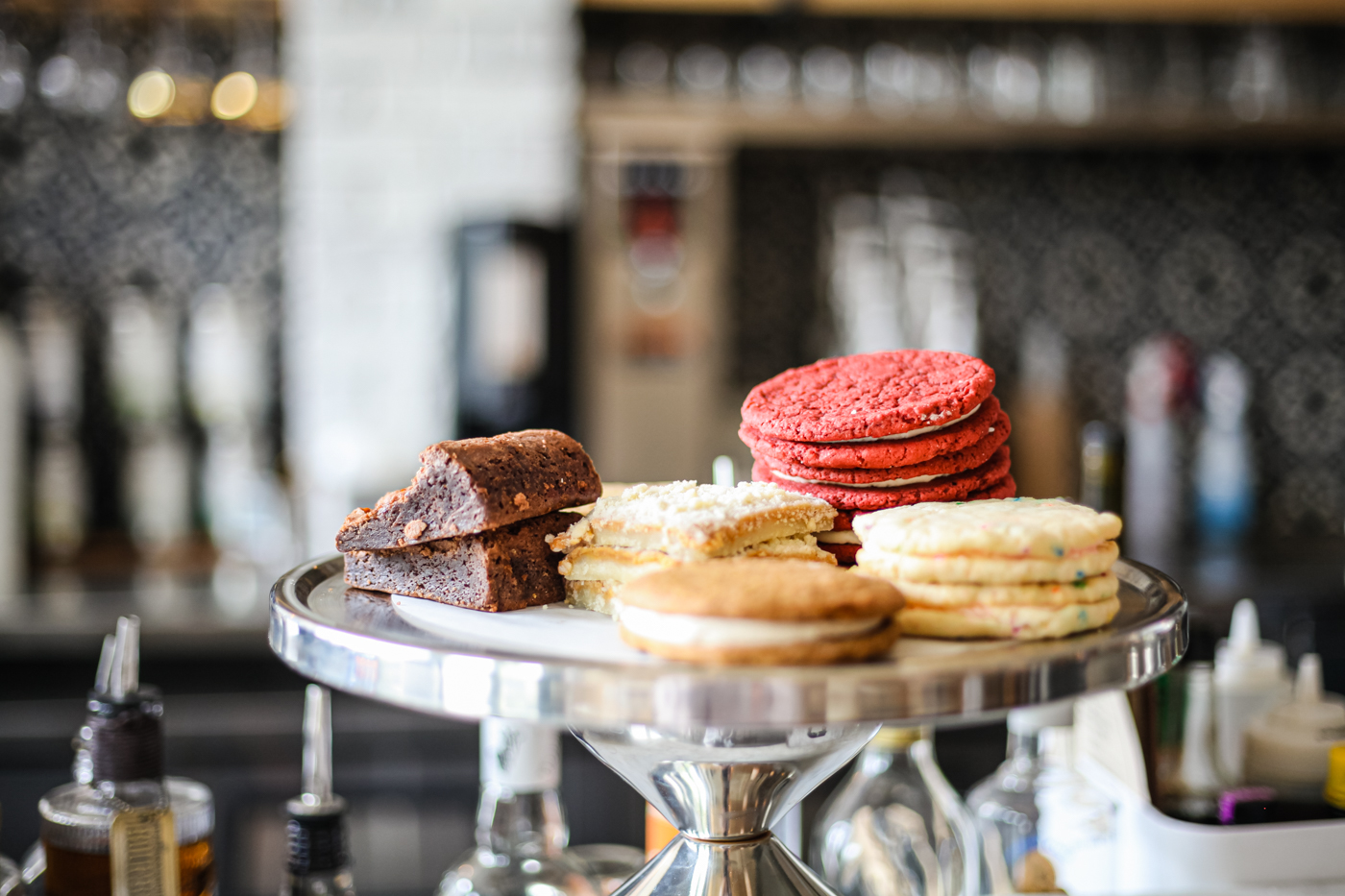 You can spend a whole day pampering yourself at Distilled Beauty Bar and Social House. Start your visit with a manicure, pedicure or a facial, then order a hearty bagel sandwich, a creamy avocado smash or some Spanish nachos to enjoy on the patio while your nail polish dries.
2408 34 Ave. S.W., 403-685-0119, distilledbeautybar.com
Tucked into a plaza and hidden from main street, this Chinese restaurant is one that's worth seeking out. Whether you've got a hankering for an order of ginger beef or chicken fried rice, they've got an extensive menu that has it all.
2024 33 Ave. S.W., 403-242-2210, dragon-gate-restaurant.com
For your next sushi date, pay a visit to El's Japanese Fusion. Try classics like the California and rainbow rolls, but be sure to also save room for popular items like popcorn (deep fried shrimp) and dancing shrimp rolls that give other sushi restaurants a run for their money.
2008 33 Ave. S.W., 403-217-6796, elsfusion.com
Globefish has a little bit of everything to satisfy everyone's taste buds. If you're going there with friends, you can order a variety of dishes from their izakaya and sushi menus, then sample each one to get the full experience.
1, 2009 33 Ave. S.W., 403-249-8866, globefish.ca
At K-Thi Vietnamese Cuisine, you can find traditional Vietnamese dishes like beef ball noodle soup, shrimp salad rolls and Vietnamese subs. They're sure to satiate your hunger and leave you wanting more.
2133 33 Ave. S.W., 403-454-8863, k-thi-viet.com
Founded on a love of beer and spreading community spirit, this brewery is worth the visit to Marda Loop. Its patio and indoor restaurant are usually buzzing with chatter and if you're interested in learning more about the beer making process, you can easily take a peak at their machinery while you're there. Try the street car fries, some chicken wings or a charcuterie board while sipping on beers like the Marda Station IPA.
3523 18 St. S.W., 403-585-8087, mardaloopbrewing.com
This marketplace — home to local businesses like Pie Cloud, Meatery bistro, Brant Lake Wagyu and more — carries fresh produce, bread, meat, coffee and baked goods. There are plenty of tables if you want to dine in, or you can grab some local products to cook with and enjoy at home.
3411 20 St. S.W., 587-352-3311, mardaloopmercantile.com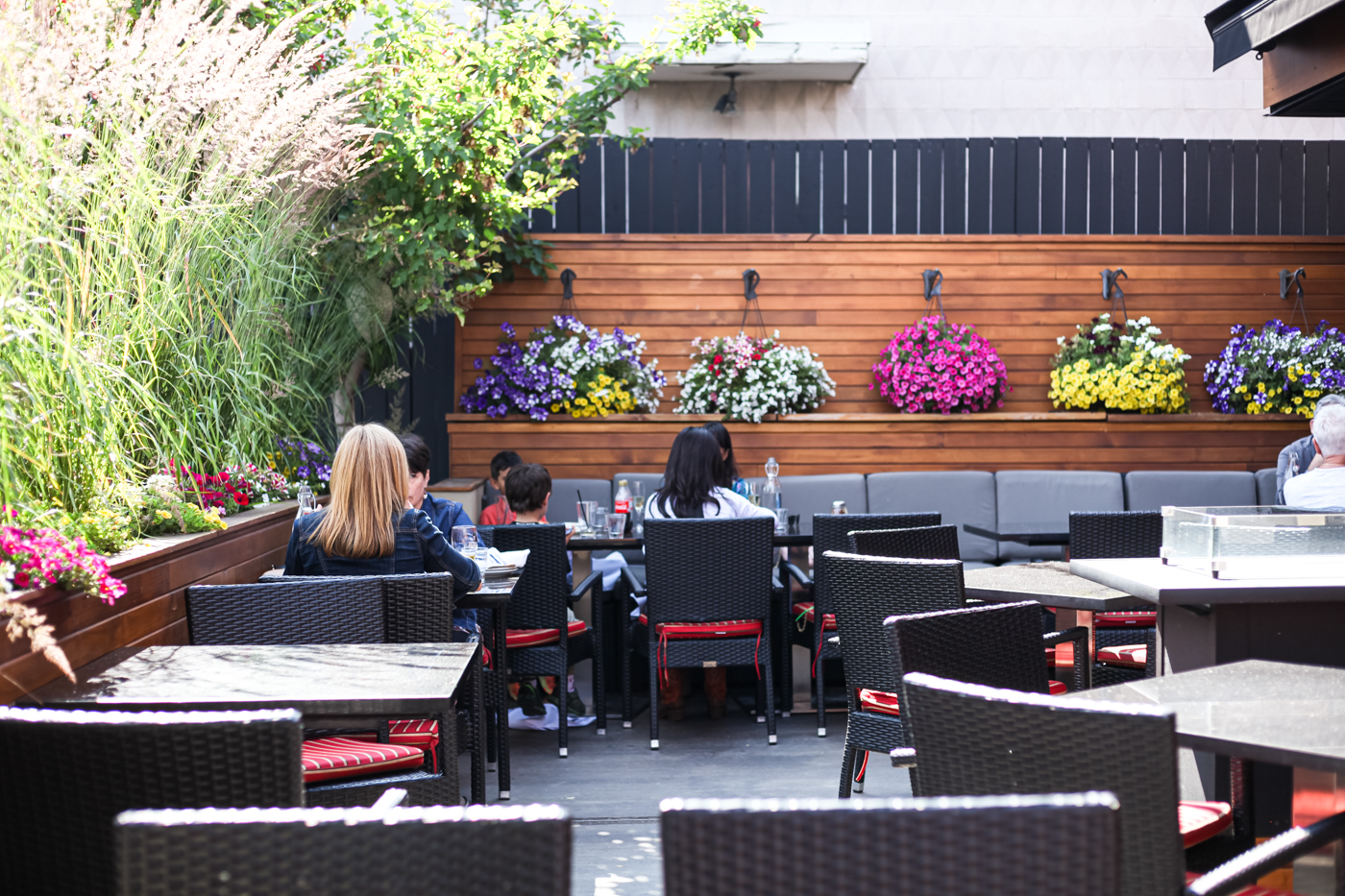 This restaurant caters to a wide range of cravings with a selection that includes everything from avocado toast and shrimp gyoza dumplings to prime rib sliders and crispy fish tacos — and that's just the appetizers.
2118 33 Ave. S.W., 403-452-4001, merchantsyyc.com
This minimalist and sleek restaurant will pose as the perfect back drop for your foodie Instagram shots before digging into some spring rolls, pho or vermicelli. Make sure to grab some ca phe sua da (Vietnamese coffee), which adds a special touch to any meal.
1023 8 St. S.W., 587-352-8881, namvk.com
This industrial chic ramen bar serves a curated selection of ramen that will leave your mouth watering as you try to decide what to order. You can start off with some takoyaki before diving into a rich bowl of ramen. Finish off the meal with some mango sherbet.
113, 2205 33 Ave. S.W., 587-353-6961, facebook.com/OokiniRamen
This casual neighbourhood watering hole is a popular spot where locals and visitors alike stop in to share appetizers like dragon boat lettuce wraps and nachos with a pint of craft beer before exploring the shops on 33 Avenue.
2047 34 Ave. S.W., 403-242-4040, originaljoes.ca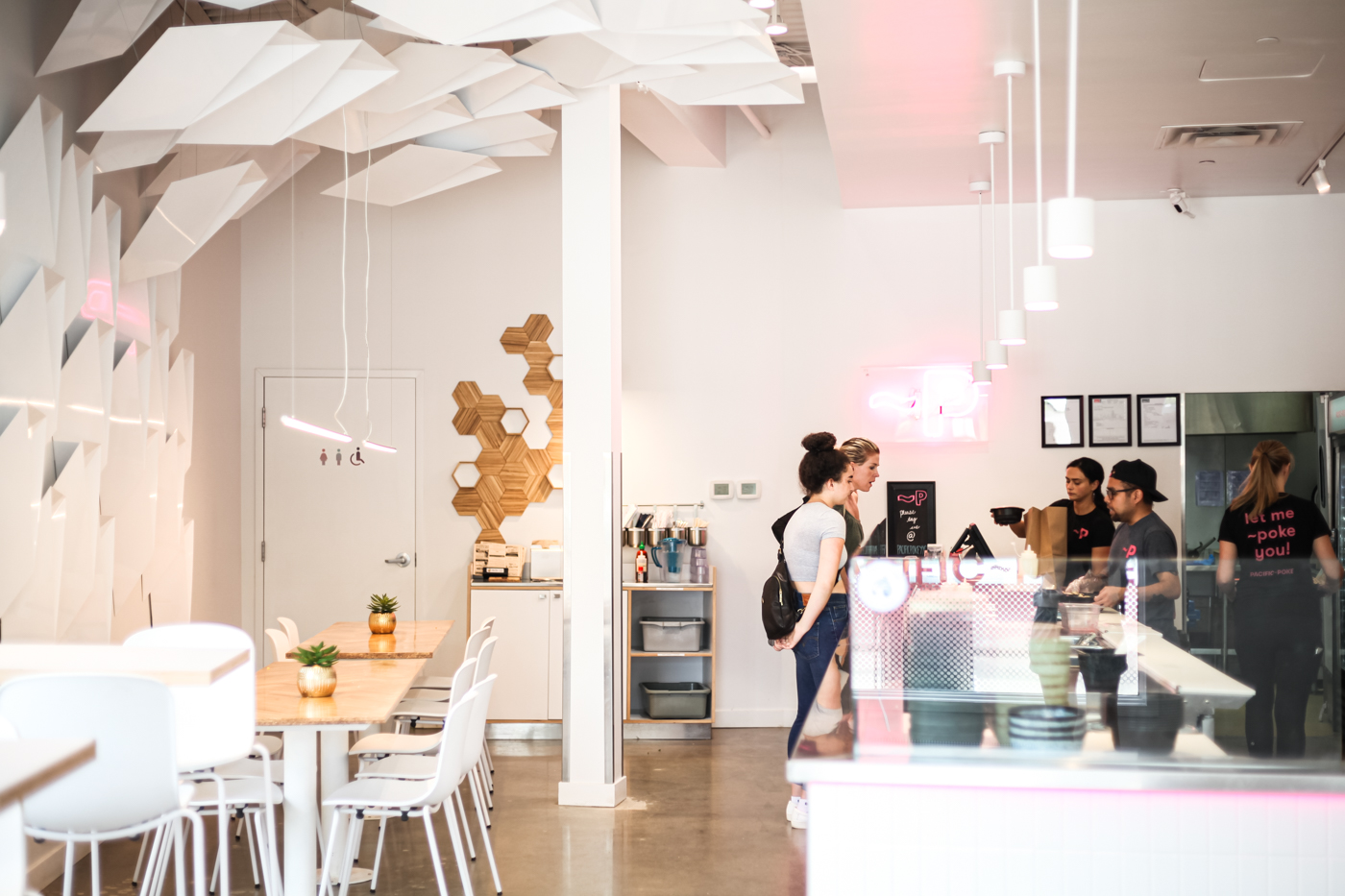 Poke, a Hawaiian dish consisting of sliced raw, marinated fish with rice and vegetables, is a popular dish in Calgary. If you're in Garrison Woods, you're in luck since you can get chef-inspired poke creations or build your own poke dish at Pacific Poke. They also have fun beverages you can try, like yuzu lemonade and mango mint.
3554 Garrison Gate S.W., 587-864-9299, thepacificpoke.com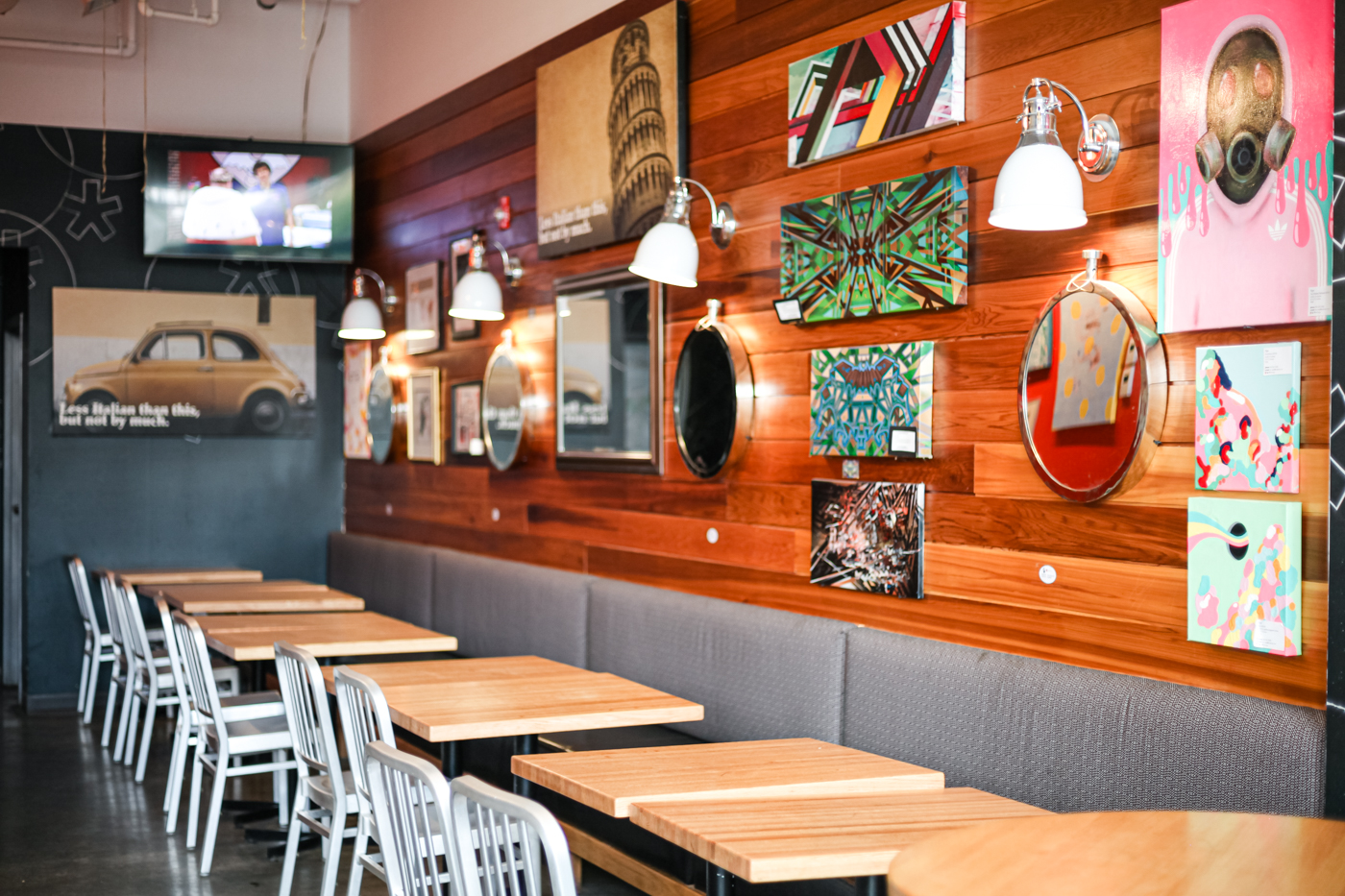 Ripe Tomato Pizza is a local pizzeria that's the brainchild of five University of Calgary graduates. The inside of the restaurant is filled with eclectic artwork and the menu has tons of classic and contemporary pizzas — think along the lines of Margherita, dolce e piccante and calabrese.
3429 22 St. S.W., 403-452-0231, ripetomatopizza.com
Tres Marias offers up delicious Mexican cuisine all day, every day. Here, you can grab huevos rancheros for breakfast, tortilla soup for lunch and tacos carne asada for dinner. The restaurant and small Mexican grocery store has pops of bright colours and decorations that will delight any visitor.
3514 19 St. S.W., 403-243-5335, tresmarias.ca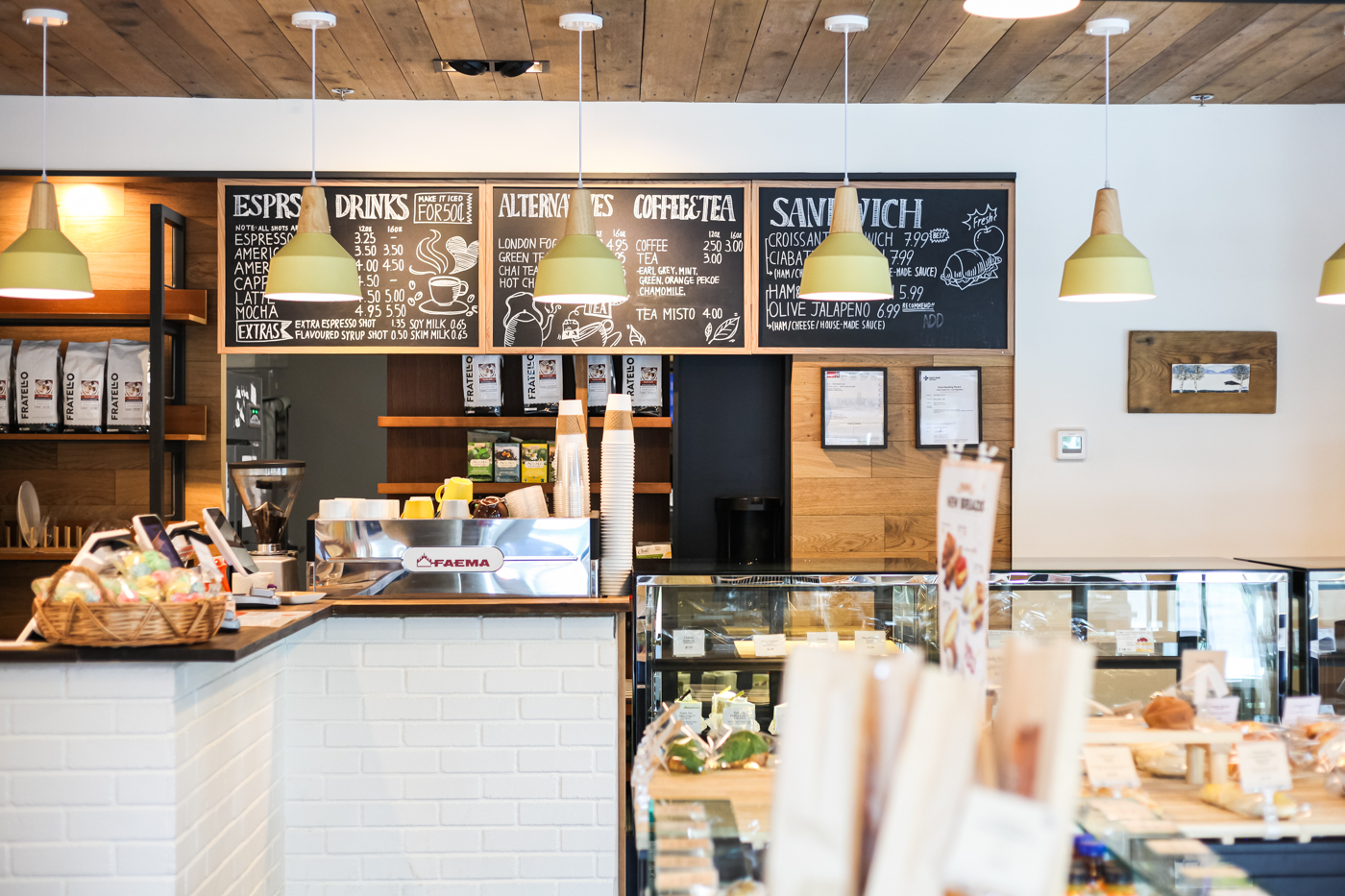 Wow Bakery is well-known for its Korean and Japanese delicacies, but customers can also grab one of their croissant sandwiches for lunch before chowing down on a slice of decadent red velvet cake or a buttery pastry. Bring the flavours of Wow Bakery home with you by getting some additional treats to go on your way out.
2002 34 Ave. S.W., 403-452-0777, facebook.com/wowbakeryca
Correction: A previous version of this story mentioned the Marda Loop BRZ. It has been updated to reflect the current designation BIA or Business Improvement Area.