At least 10 Calgary restaurants closed their doors for good in 2019. The factors behind these closures vary in each case, but the main industry challenges chefs and owners cited during interviews for this story are skyrocketing property taxes, slimming profit margins, expensive overhead, labour costs, price-sensitive diners and an unpredictable talent pool.
Restaurants must be creative and resilient to thrive right now, and an emerging new strategy is to have a restaurant within your restaurant. Whether that means an occasional pop-up, longer term partnerships with resident culinary concepts or creating distinct brands within a single space, more and more local eateries are shifting toward offering diners more than one kind of experience under a single roof.
Memoirs of a Gweilo Endures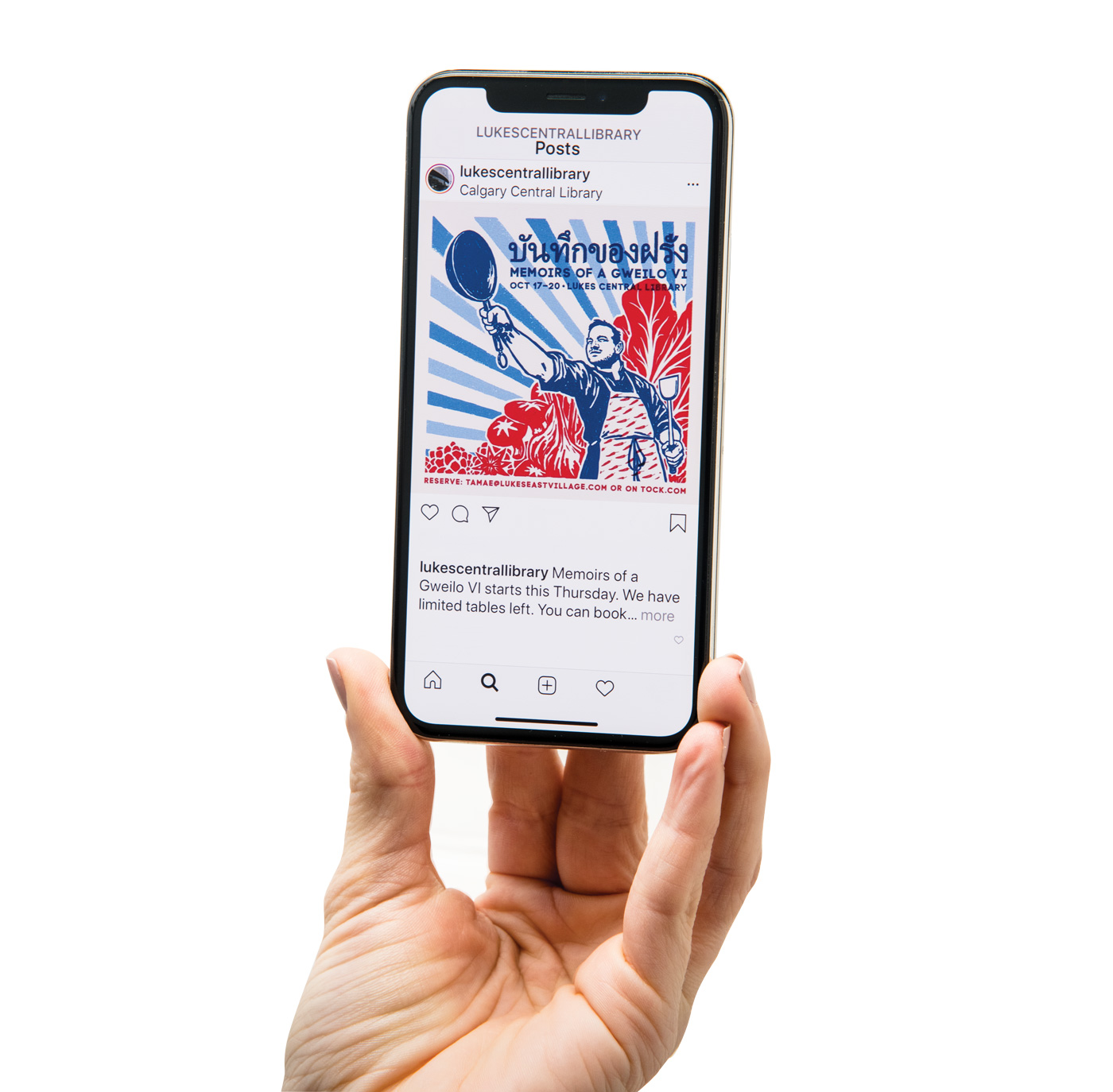 When Eric Hendry held the first Memoirs of a Gweilo pop-up in March 2016 during his tenure as executive chef at Model Milk, he was motivated by his time spent living in Hong Kong and the desire to experiment
in a friendly atmosphere. Over the next four years, Hendry moved from Model Milk to Bar Von Der Fels, and subsequently to Lukes Central Library (which he co-owns with Gareth Lukes), but the spirit of the event hasn't changed. Hendry still alternates between Chinese ("Gweilo" is Cantonese slang for a Westerner) and Thai cuisine and works with some of the original front-of-house team. And he still does it primarily for the joy of cooking. Gweilo events continue to sell out, too.
While a library café may seem an odd home for a prix-fixe dining experience, one of Lukes Central Library's greatest strengths is that it was specifically engineered to be adaptable. Lukes, who evolved his family's drug store into a bustling boutique shopping destination, says the East Village neighbourhood surrounding the Central Library is still taking shape and, accordingly, the café needs to be amenable to changes.
In the meantime, both he and Hendry can count on reliable daytime business to indulge their creativity and experimentalism at night. In addition to Gweilo, they have hosted a collaborative dinner with Shiki Menya, a veggie-forward dining pop-up for the Alberta Electronic Music Conference, dance nights, listening parties and other why-not-give-it-a-try events.
"I think the biggest thing about doing any of this stuff is not getting tied down to one thing," says Hendry. "The pop-up sort of gets rid of the restraints of having to appeal to a huge audience."
Memoirs of a Gweilo at Lukes Central Library, 800 3 St. S.E., lukeseastvillage.com, @lukescentrallibrary
Eats of Asia's Community-Focused Rightsizing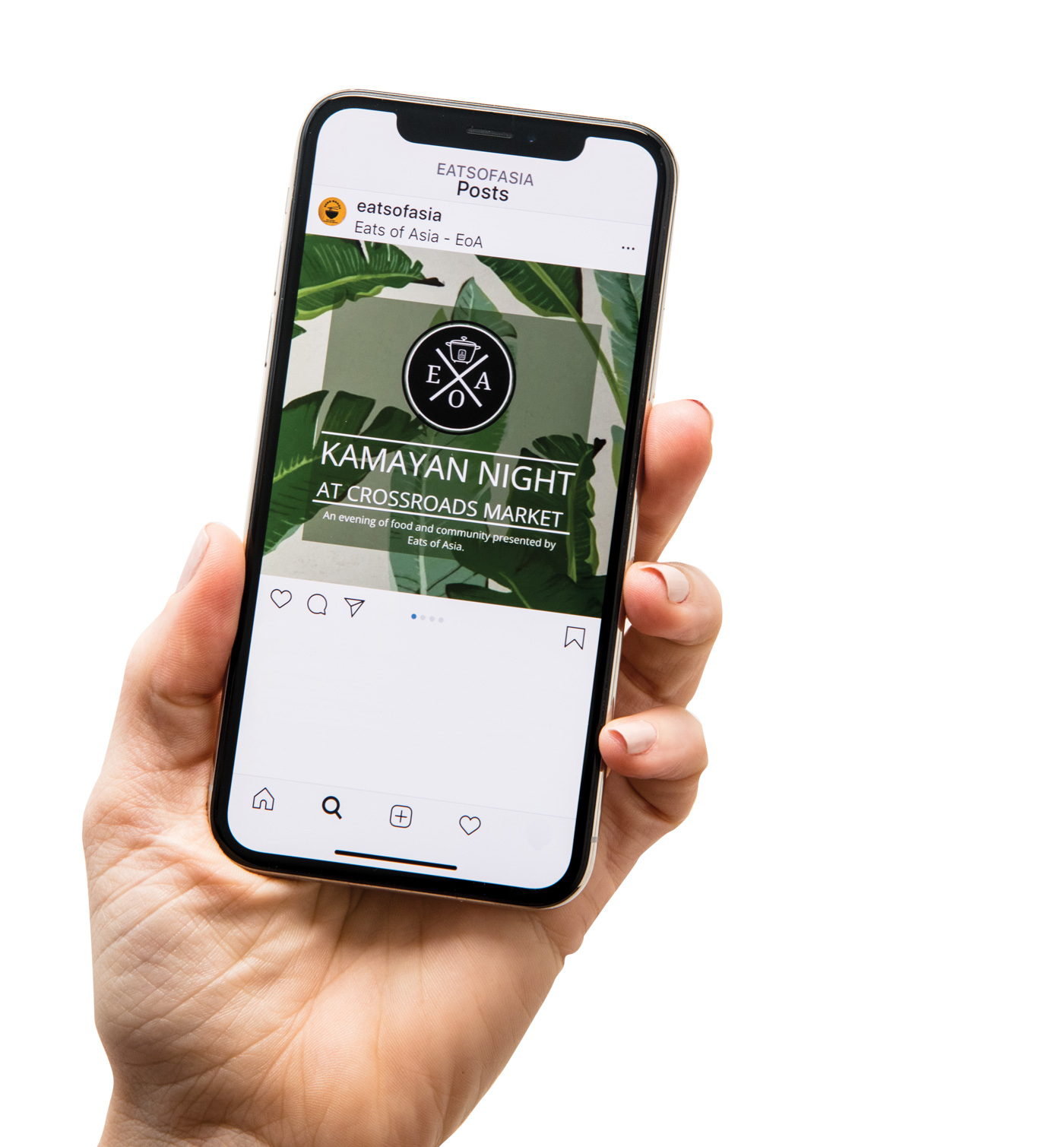 Jay del Corro has operated his Asian-fusion street food concept Eats of Asia in different configurations for the last eight years. From working weekends in the summer at the Millarville Farmers' Market, then a Christmas market, then once a week at the Kingsland Market to operating two locations out of Calgary Farmers' Market and Crossroads Market, del Corro has felt the push and pull of seeking growth while also making sure he operates at a sustainable scale. In late 2019, he suspended operations at Calgary Farmers' Market to concentrate on Crossroads. "As much as people want to gauge success by how many locations you're running, it's also a matter of how much quality time you want to have with your family, what you can afford to do and not to do," he says.
For del Corro right now, it's more a matter of rightsizing than downsizing. In addition to looking for that ever-elusive work-life balance, he says it's important to him to focus on serving the community around the Crossroads location, and not stretching himself too thin. "I think the key to a lasting business is to serve a community," says del Corro. "I find that we can operate better, be happier, have more job satisfaction and make a lot of friends if we focus on being in a community that we like to serve."
In April, 2019, del Corro began a new dinner series called Kamayan Club. Taking place at Crossroads on Thursday evenings when the market would normally be closed, Kamayan Club's name comes from a traditional kind of Filipino feast where people gather around a long table covered in banana leaves to share food (it's also known as a "boodle feast"). For $40 a head, guests can enjoy dishes like braised adobo pork belly, fried mackerel, garlic shrimp and chicken wings served with banana ketchup.
Kamayan Club has been a hit with Eats of Asia's fan base, and has also widened the net of community around del Corro and his business. Two dinners were planned to coincide with Filipino cultural events and attracted a new clientele. Feedback, says del Corro, was good.
Kamayan Club at Eats of Asia, Crossroads Market, 1235 26 Ave. S.E., 403-801-9453, eatsofasia.com, @eatsofasia
When a Pop-up Stays Up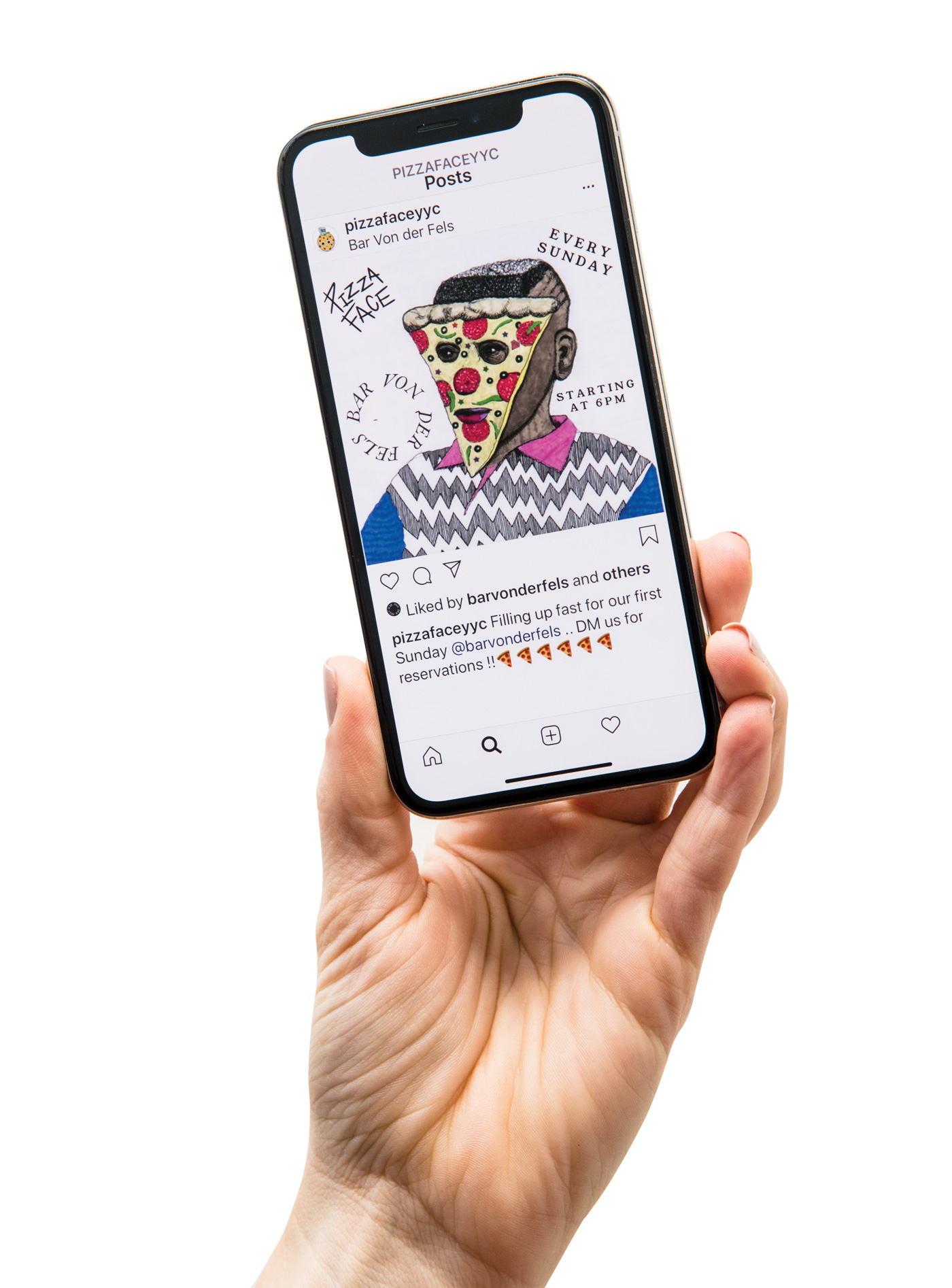 Longtime friends Mike Garth of Village Brewery and Tony Migliarese, formerly of Tavernetta started their "low brow New York pizza" concept Pizza Face after they came into possession of a portable pizza oven. Because of their experience in the hospitality industry and the quality of the pies, they had no problem partnering up with the teams at Diner Deluxe, Pinbar and Cannibale for the occasional pop-up.
It was at one of these pop-ups that their friend Will Trow, owner of Bar Von Der Fels (BVDF), sampled their pizza. It didn't take long for him to invite the duo to take up a weekly residence at his wine bar on Sundays. Normally closed on Sundays, BVDF gets to capitalize on an extra day of earnings while Pizza Face takes care of food and labour. In return, Pizza Face can run regularly without having to lease a space.
Pizza Face is about as different from BVDF as one could imagine. Bar Von Der Fels is one of the hottest reservations in town, known for pairing rare wines with modern cuisine. Pizza Face serves meatballs and four different pizzas — including the beloved pickle pie — alongside fun drinks like the "Spaghett," a Miller High Life topped off with Aperol. But Garth and Migliarese say this creates a unique comingling of audiences that might not otherwise cross paths.
"A lot of people have come to Pizza Face but have never been to Von Der Fels, and a lot of Von Der Fels customers have never been to Pizza Face," says Migliarese.
"Both projects are benefiting from each other, for sure, and are busier and better for it," says Trow.
The benefits are well earned, too. Since Pizza Face doesn't have its own kitchen, Garth makes dough on Friday at Diner Deluxe, rolls it out at Pinbar on Saturday and then does remaining prep at BVDF on Sunday before service. Oh, and the two also schlep the 500-pound pizza oven to and from Garth's place each week.
"For once a week, it is a lot of work, but it's a labour of love. We're definitely not doing it to get rich, that's for sure," Garth laughs.
"We do hustle, but I think the word hustle is associated with profits. I guess it's like a side passion at this point," adds Migliarese.
For now, that's enough for them. But they're not ruling anything out, either. "I like to say this: 'Let this crazy train take us where it's going to go, hold on for dear life and see where it takes us,'" says Garth.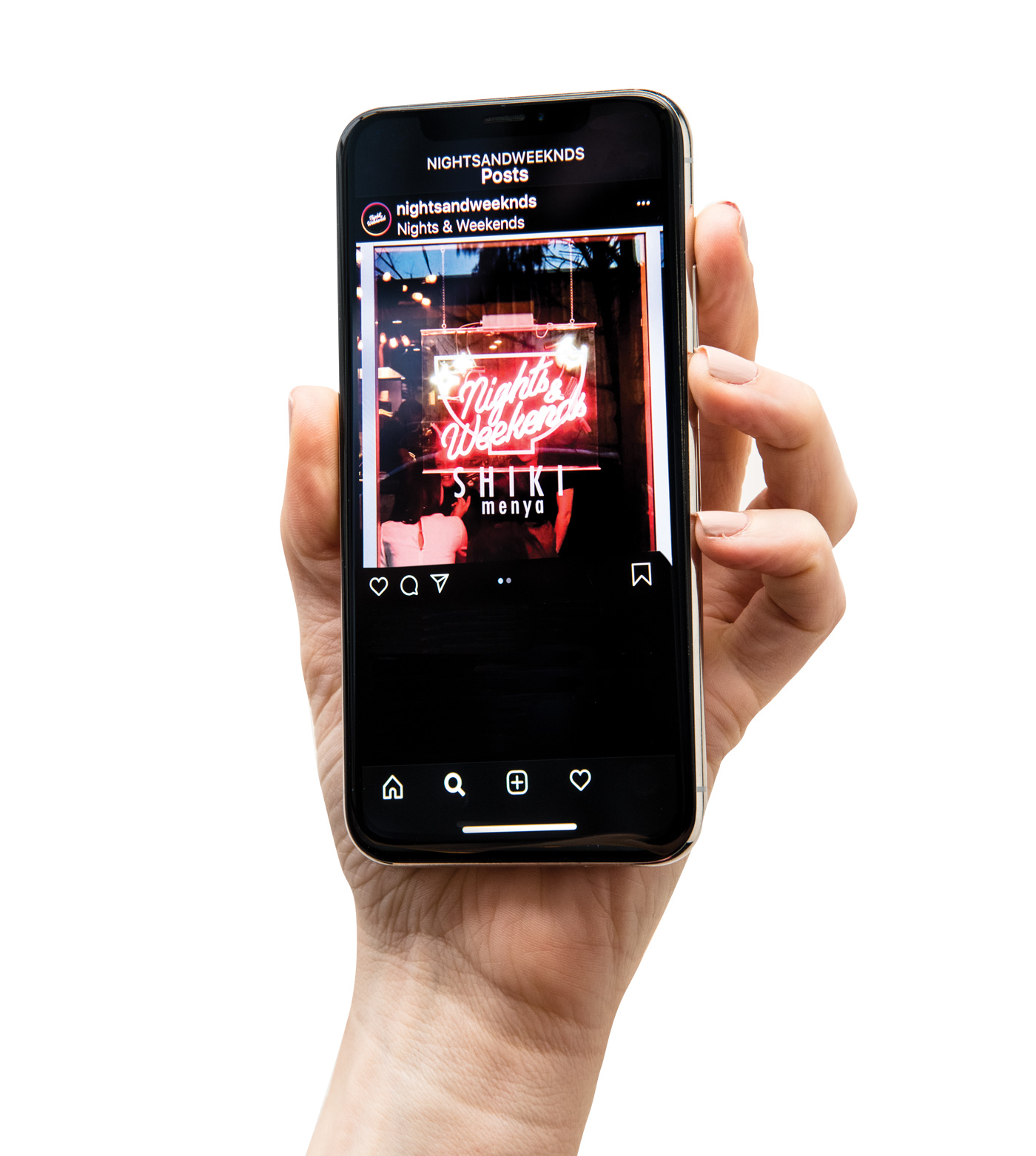 Aaron Ellard's Nights & Weekends pop-up concept found a similar symbiosis with weekday lunchtime hotspot Meat & Bread. When Meat & Bread franchise owner Eric Hudson wanted to explore avenues to make revenue outside of his limited hours, Ellard was suggested, based on his robust restaurant experience and numerous pop-up ventures. That led to a 10-month partnership between the two businesses that included numerous menu reinventions by chef Nick Berenyi.
While mutually successful, Ellard — who is also the marketing director of Monitor — says variety is the spice of success. "One of the most important reasons for us to move is because we are a pop-up restaurant. I think it's important every now and then to turn the concept on its side and explore a completely different cuisine and vibe."
Currently, Nights & Weekends resides at Shiki Menya in Bridgeland. Shiki Menya has similar hours to that of Meat & Bread, and Ellard also says that the residential density of Bridgeland is a promising source of foot traffic. It also doesn't hurt that Nights & Weekends went with Japanese drinking food for its latest menu theme — a natural mesh with Shiki Menya's ramen.
Ellard is happy to wait and let things evolve how they may. While he was interested in bricks-and-mortar restaurant ownership in his 20s, his priorities have since shifted. In his view, owning a building isn't a necessary part of owning a business, and a pop-up is an easier kind of business to grow sustainably.
Pizzaface at Bar Von Der Fels, 1005A 1 St. S.W., (and various other locations), reservations via Instagram direct message @pizzafaceyyc
Nights + Weekends, currently at Shiki Menya, 827 1 Ave. N.E., 403-903-6848, nightsandweekends.ca, @nightsandweeknds
Shelter Provides Just That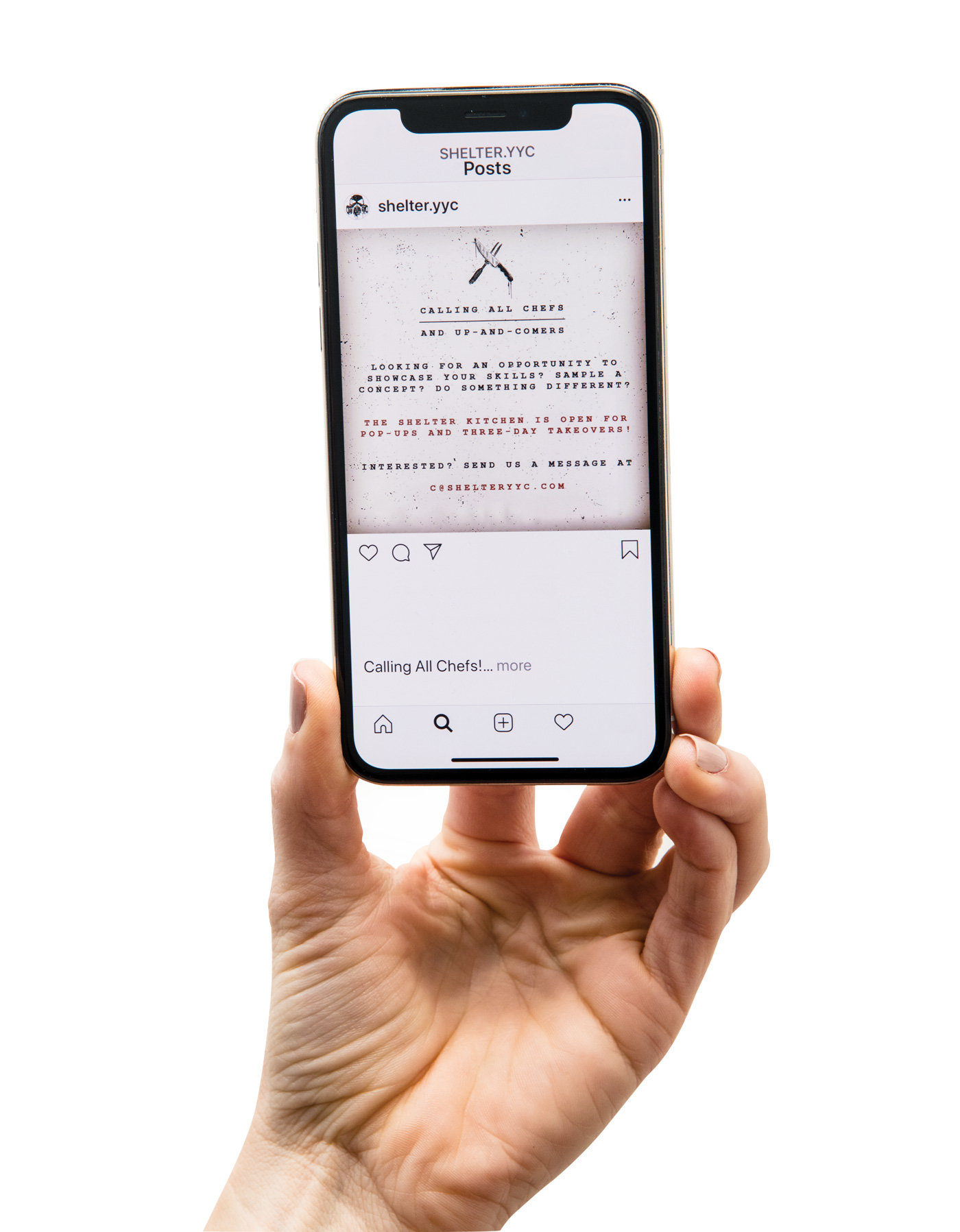 One chef we spoke to estimates that it takes $500,000 in capital to start a restaurant from scratch in Calgary. Sure, you have to spend money to make money, but that figure is certainly a significant hurdle for an emerging chef.
But the Shelter cocktail bar and lounge in Victoria Park offers a pop-up program that helps get over that hurdle.
Nick Suche, the owner of both Shelter and the talonX Creative Agency, has put the marketing and client-focused experience he developed at talonX to use for Shelter's kitchen pop-up. Shelter's website has guidelines and contact information for chefs to propose pop-up concepts for weekend-long runs at the establishment. If you can present a compelling outline, deliver a tasty spread of menu items for sampling, have $25 for the rental fee and the capital to bring in your own ingredients, you can work out of Shelter for a three-day stretch and pay out just 10 per cent of the revenue you make.
Suche says it's important that chefs focus on what's appropriate for the intimate venue, profitable food costing and creating a concept that's easy to explain and market. If the proposal has those three factors and the food tastes good, then it's likely to be mutually beneficial.
"On our side of things, we get new guests that we normally might not see, as well as an increased quantity of guests coming in for something special," says Suche. "On the chef's side, we want to make it simple for them to make money … We're bringing them attention, giving them a chance to have their own cuisine, get a bit of a following and establish themselves more in the industry."
Several pop-ups at Shelter, including the popular Tokyo Steeze ramen series, have been helmed by Kaede Hirooka, the restaurant chef at One18 Empire who also runs the pop-up and catering business Respect the Technique. Hirooka and the chefs he mentors through Respect the Technique create food with a mission to promote the appreciation of quality ingredients and chef expertise. He describes pop-ups like Suche's as a "fast track" for developing business skills and also for stoking creative inspiration. "It takes probably 10 years to become a pretty seasoned chef," says Hirooka. "A lot of the guys who work with me don't get the opportunity to express themselves creatively, and that leads to burnout."
Shelter 1210 1 St. S.W., 403-233-7730, shelteryyc.com, @shelter.yyc
Restaurants Inside Restaurants Inside Restaurants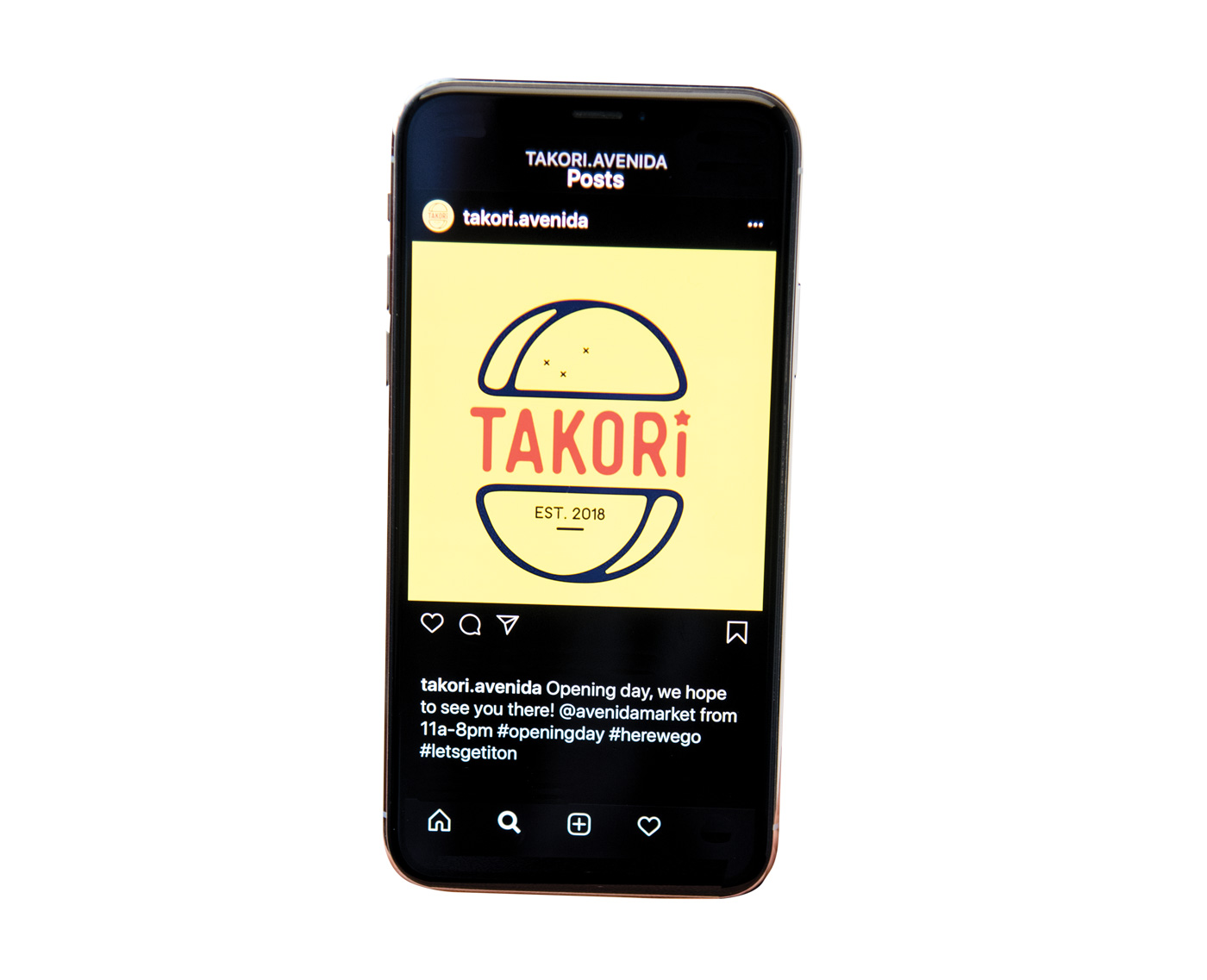 Just three years since opening his first restaurant, Foreign Concept, Duncan Ly has parlayed that success into three additional eateries: the Greenfish (a collaboration with Shokunin's Darren MacLean) and Takori stalls at Avenida Food Hall and the French restaurant Mélo Eatery in the former Avec Bistro space on 11th Avenue S.W. Ly also has a second Takori location occupying what used to be half of Foreign Concept. Along the way, he managed to find time in his schedule to appear as a contestant on Iron Chef Canada.
Ly isn't much for bragging or complaining. He says because he loves what he does and has such a strong team (made up of about 40 employees at the time of our interview) that it doesn't feel like a burden to work on so many restaurants at once. Ly visits each of the four distinct concepts every day, an act streamlined by having two concepts inside Avenida and the mere three city blocks between Mélo and Foreign Concept.
Foreign Concept, he says, is still his "baby." But the motivation to transform half of his flagship restaurant comes from a few different places: that Takori was a runaway success at Avenida, that Foreign Concept has significant square-footage to accommodate it and that a distinct concept allows him to tap into a different market than Foreign Concept's regulars, corporate groups and special-occasion diners. "The decor [at Takori] is still elegant, like Foreign Concept is, and the flavors are very much similar. But it's a different price point and a little bit louder and more energetic," says Ly. "For the people that are living downtown that are wanting great food that's really accessible, they could come down two or three times a week."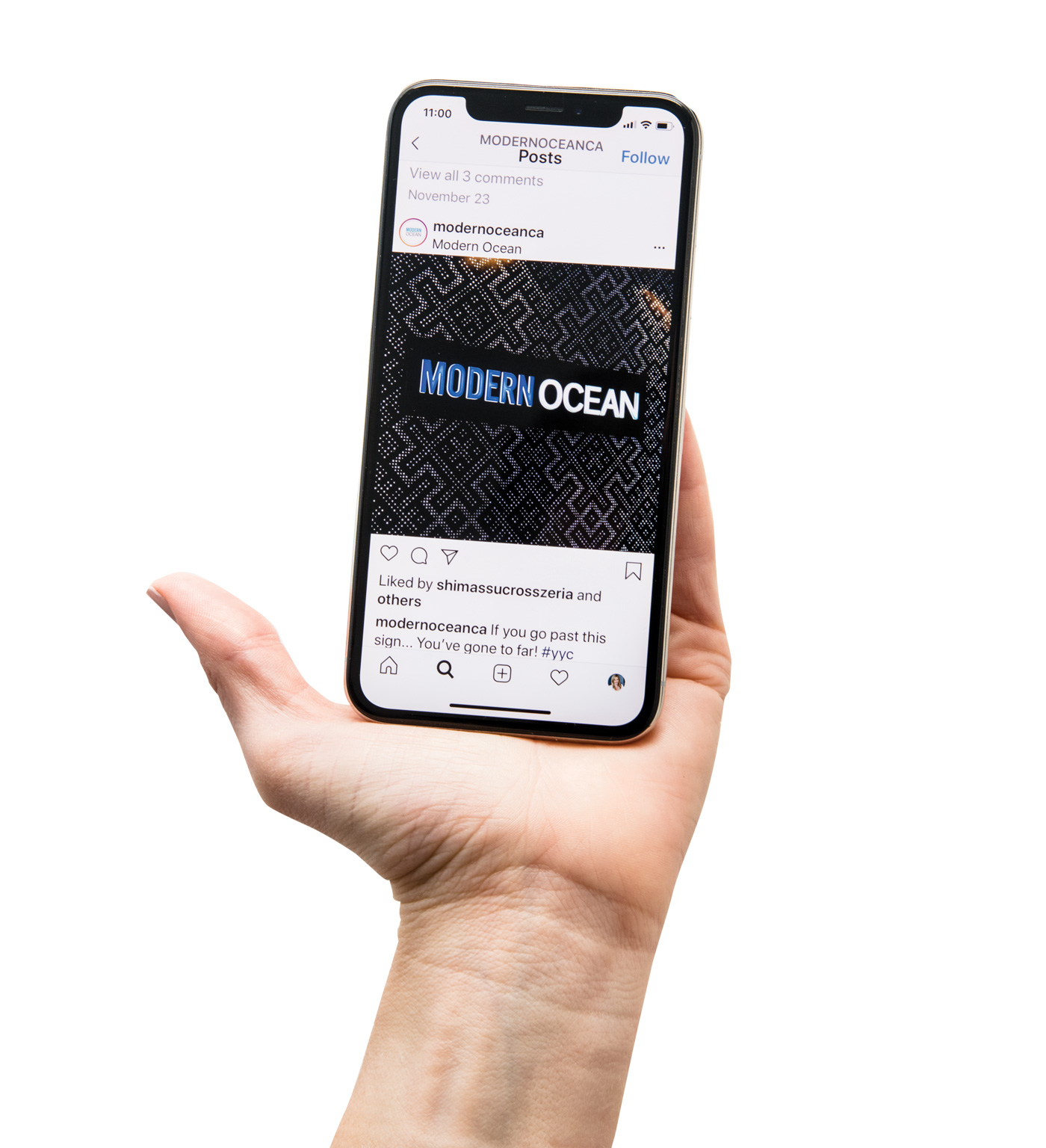 Another restaurateur looking to translate his success across demographics is Stephen Deere of Modern Steak. His restaurant's second location inside the three-storey former location of Catch Oyster Bar on Stephen Avenue is more campus than standalone restaurant — inside are Modern Ocean, a loungy seafood concept on the main floor, the namesake steakhouse on the second level, while the penthouse-party vibes of Modern Rooftop extend out from the third floor onto the terrace.
While Modern Rooftop's renovations were completed too late to be tested with the 2019 summer crowds, Deere says Modern Steak and Modern Ocean have been tremendous successes. Getting to that point, though, involved a bit of flexibility. Modern Ocean launched in September 2019, replacing the prior concept Bar Modern that debuted during the original grand opening.
Originally planned as a casual eatery to entice more relaxed diners looking for an affordable price point, Deere says Bar Modern's concept just wasn't clear enough to find a following. "I'm a firm believer that if you have to sit at the front door and explain your concept for more than one sentence, it's too complicated, and it's time to move on," he says.
Luckily, Deere had an ace up his sleeve. He'd long fantasized about opening a top-quality seafood restaurant that aligned with Modern Steak's ethos — authentic food sourced as locally and sustainably as possible.
"[Now that] we made the change — which was the best thing that I could have done — Modern Ocean is basically packed all the time. Everything has been super successful and super well-received," he says.
Deere is a man who believes you either "go big or go home." Modern Rooftop (which, it must be said, has glorious views of both Telus Sky and the Calgary Tower) will launch in full force this spring. Guests can book it for private parties or simply attend in-house programming like the planned Modern Wagyu international beef tastings.
Takori Beltine at Foreign Concept, 1011 1 St. S.W., 403-719-7288, takori.ca, @takori.beltline
Modern Steak, Modern Ocean and Modern Rooftop, 100 8 Ave. S.E., 403-244-3600, modernocean.ca, modernsteak.ca, @modernoceanca, @modernsteakca
Will the growth of the restaurant-within-restaurant trend alleviate the pressure on Calgary restaurants? It's too soon to say. But based on the fact that everyone from your neighbourhood farmers' market vendor to titan-sized restaurant moguls are trying it, multi-concept dining is certainly something to keep an eye on. Ingenuity, as always, is the way forward for the industry.