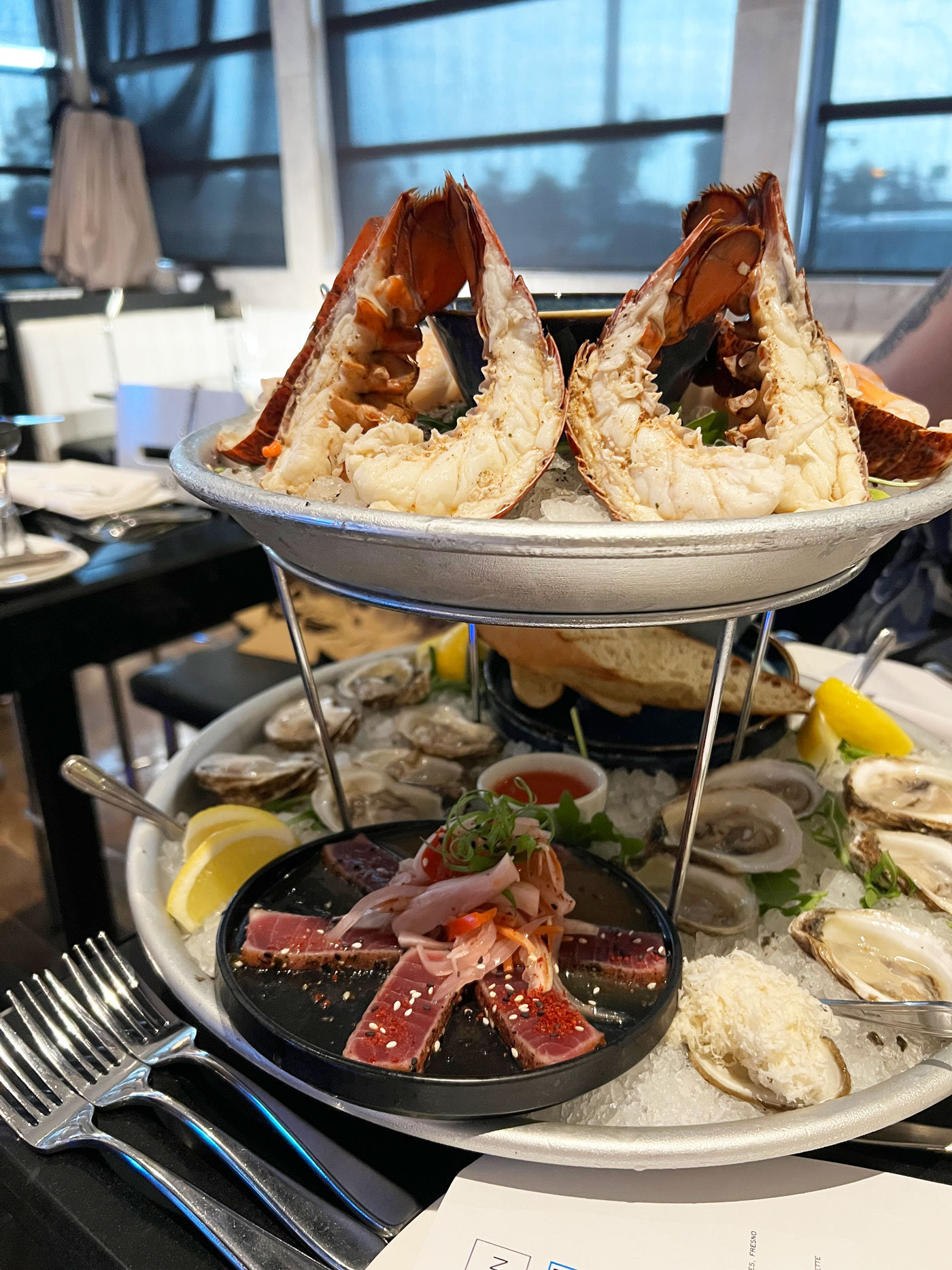 Modern Ocean has debuted a new menu that highlights its sustainable seafood in an approachable and creative way. You can't go wrong with any of the new dishes, from the sauteed prawns with cowboy butter to the Haida Gwaii halibut, but the grand seafood platter is a particular showstopper. This two-level platter comes teeming with three Nova Scotia lobster tails, 12 East Coast oysters, 12 cocktail prawns, shrimp bruschetta, tuna tataki, P.E.I. marinated mussels and condiments. It's a great shareable option to start your dining experience at either Modern Ocean locations.
107 10A St. N.W., 403-670-6873; 10606 Southport Rd. S.W., 403-300-1424, modernocean.ca
View this post on Instagram
This is far from your average TV dinner. Pie Junkie recently launched a new dinner and dessert pie tray that you can keep in the freezer, pop into the oven when you're hungry and enjoy. Half the dish is a savoury pie, like steak and mushroom or butter chicken, and half is a sweet pie like blueberry or apple crumble. It's all the goodness of a Pie Junkie creation, just freshly baked out of your own oven in a convenient compostable tray.
Multiple locations, piejunkie.ca
View this post on Instagram
Bubble tea meets sponge cake in this creative dessert from Purr Tea. Layers of sponge cake and fresh cream are topped (and sometimes layered, depending on the size) with tapioca or popping pearls for a fun treat.
Three locations, purrtea.ca
View this post on Instagram
There will be no shortage of mini doughnut options in Calgary this month, but if this is one of your favourite Stampede treats, don't miss out on Rodeo's Mini Donuts. Rodeo's will be operating out of Buckaroos (a Stampede pop-up experience at The Pioneer on Stephen Avenue) during Stampede, offering made-to-order doughnuts in a mix of rotating flavours that truly take this classic treat to the next level.
Buckaroos at The Pioneer, 117 8 Ave. S.W., @eatrodeos
View this post on Instagram
It's not surprising that a restaurant owned by a brewery and a distillery has great flight options, but the fact that Veranda has eight different flights to choose from certainly makes this spot stand out. There are flights of beer, craft coolers, boozy kombucha and gin and tonics. You can also opt for a flight featuring Burwood's Garden Party gins, vodka or liqueurs, or opt for the barrel-aged flight.
2566 Flanders Ave. S.W., 403-300-2221, verandayyc.com
Avenue's writers and editors are occasionally invited to experience dining or adventure experiences as a guest, including some of the experiences in this story. Neither complimentary experiences nor advertising are required for coverage in Avenue. Neither companies that advertise nor those that provide other incentives are promised editorial coverage, nor do they have the opportunity to review or approve stories before publication.