The Archetype: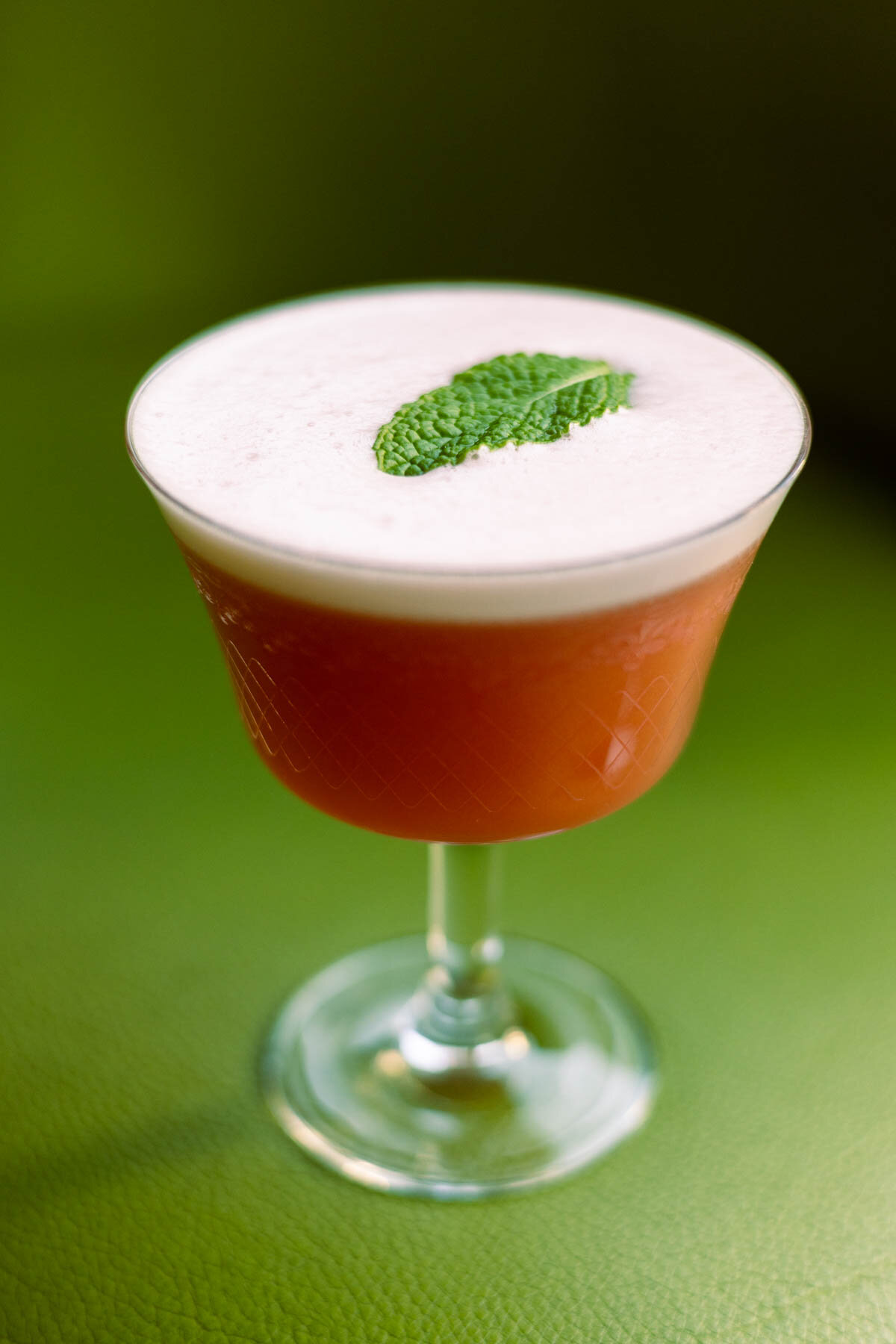 Anchored by its wall of liquor that stretches to the ceiling — with a library-style ladder for reaching the literal top-shelf bottles — Proof evokes a classic lounge feel. A leather banquette spans the wall of windows, while a long marble bar beckons patrons to have a seat and watch the theatre of staff shaking and straining concoctions into delicate glassware.
Classic cocktails are de rigueur and standards such as martinis, mojitos and Manhattans are on feature during happy hour. But Proof also shines with a creative, ever-evolving cocktail list that plays to more unusual spirits, bitters and house-made syrups and infusions. This bar even ups the ante with some of those old standbys. Barrel-aged cocktails, which can smooth the sharper edges of a cocktail and lend more depth of flavour, are aged in-house and offered on a rotating basis. And, of course, the extensive back bar means just about any single-pour craving can be indulged — even rarer bottles like Pappy Van Winkle bourbon or 40-year-old Scotch.
While the focus is drinks, a well-curated food menu makes for good snacking. Pork belly, seared tuna or tofu tucked into pillowy bao buns, flatbread studded with chili-garlic shrimp and jalapeno and a charcuterie board with rotating meats and cheeses make the perfect side to any cocktail or wine order.
1302 1 St. S.W., proofyyc.com
More Classics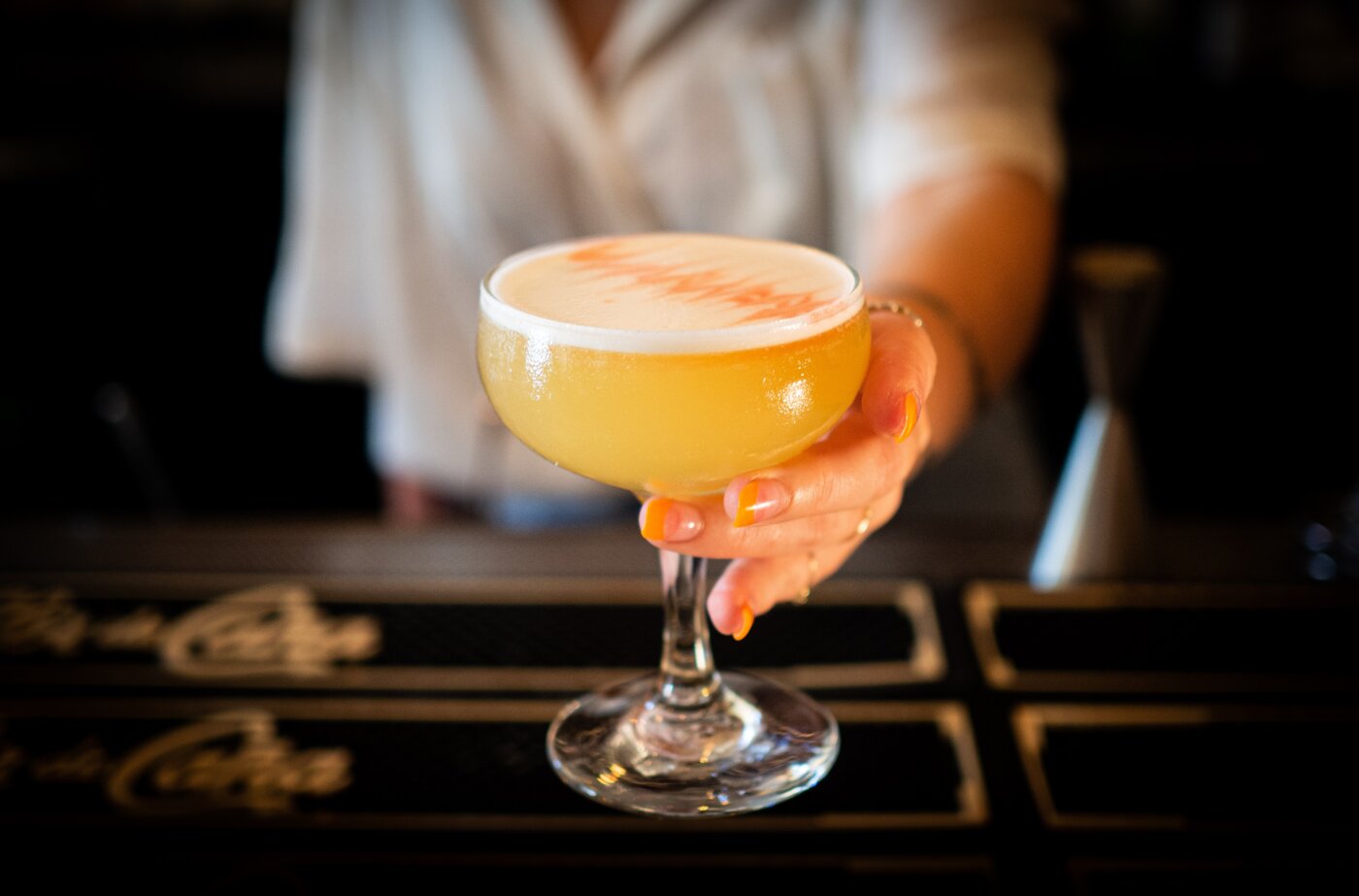 Evoking another era, Cannibale in Bridgeland offers cocktails and nibbles (and a shave and/or haircut during the daytime) in a room punctuated with dark wood and a marble bar. 813 1 Ave. N.E., cannibale.ca
The old railway hotels are always reliable for classic cocktails and the Fairmont Palliser's Hawthorn Dining Room and Bar delivers with its signature Old Fashioned. 133 9 Ave. S.W., hawthorndiningroom.ca
Back and in a bigger space than its original location, Milk Tiger has shifted further south into Mission, but is still offering up masterfully mixed archetypal cocktails, from Aviations to Singapore Slings. 2004 4 St. S.W., milktiger.ca
Upstairs/Downstairs: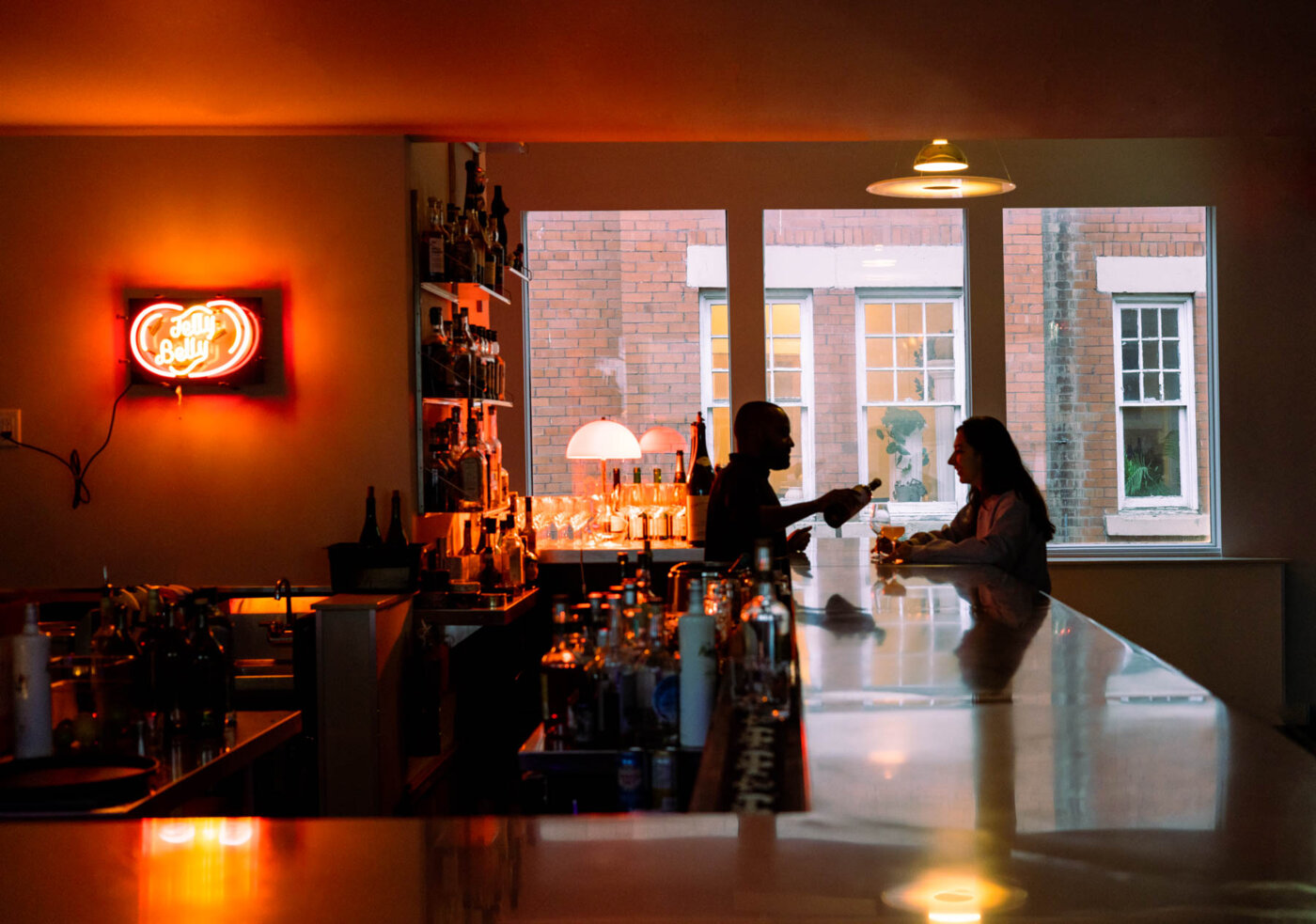 Perhaps symbolically set above the Happy Together Convenience and Food Store, Missy's This That is accessed by a dim staircase from the street-level door. Turning the corner at the top reveals an open space with windows spanning three sides letting in the natural light during the early evening hours and creating a cozy darker atmosphere at nighttime. There's a sprinkling of tables and a diner-style zinc bar-top, punctuated with stools, that wraps around a minimalist kitchen and bar area, topped at one end with whatever unusual bottles proprietor Thomas Dahlgren is currently pouring.
Formerly of Von Der Fels, Dahlgren has brought his passion and extensive wine knowledge to Missy's, meaning bottles and by-the-glass pours rotate regularly and offer uncommon grapes, delightful surprises and obscure wineries. Beyond the menu, along one wall is the "tickle trunk" case of bottles on display for "catch-your-eye" picks.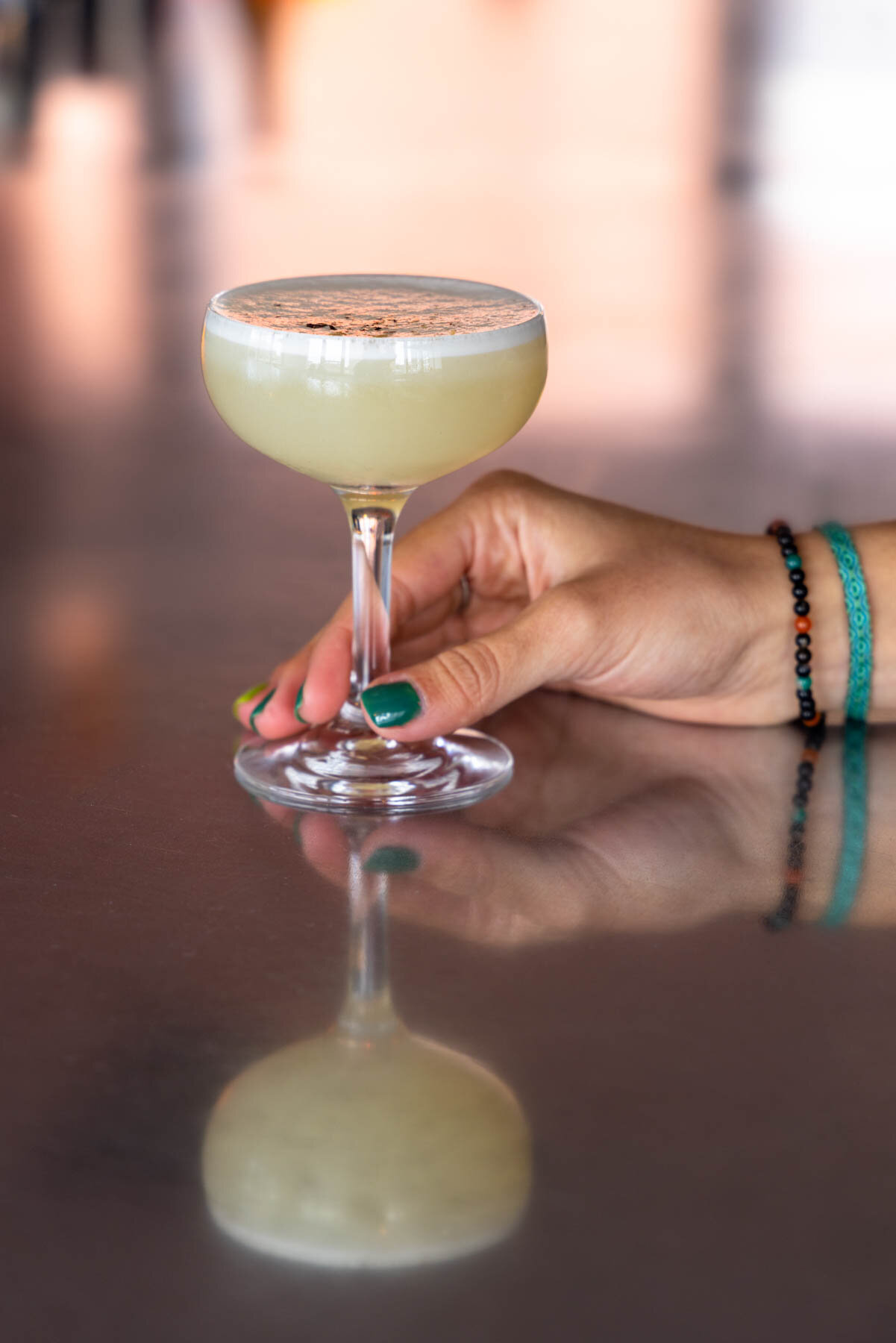 Missy's also pours highballs and classic cocktails, including premium martinis featuring some more unusual gins and vodkas, as well as a curated collection of house-made concoctions, such as the Cosmos of Zamalek and Pink in Paradise. While these two signature drinks have a permanent place on the menu, other house cocktails swap out frequently.
Spanish flavours underpin the list of Madeira and Sherry offerings, along with the tapas-style food menu of Iberico ham, chorizo, cheeses, olives and things on toast — perfect nibbles for a quick cocktail or leisurely bottle of wine.
348A 14 Ave. S.W., missysthisthat.com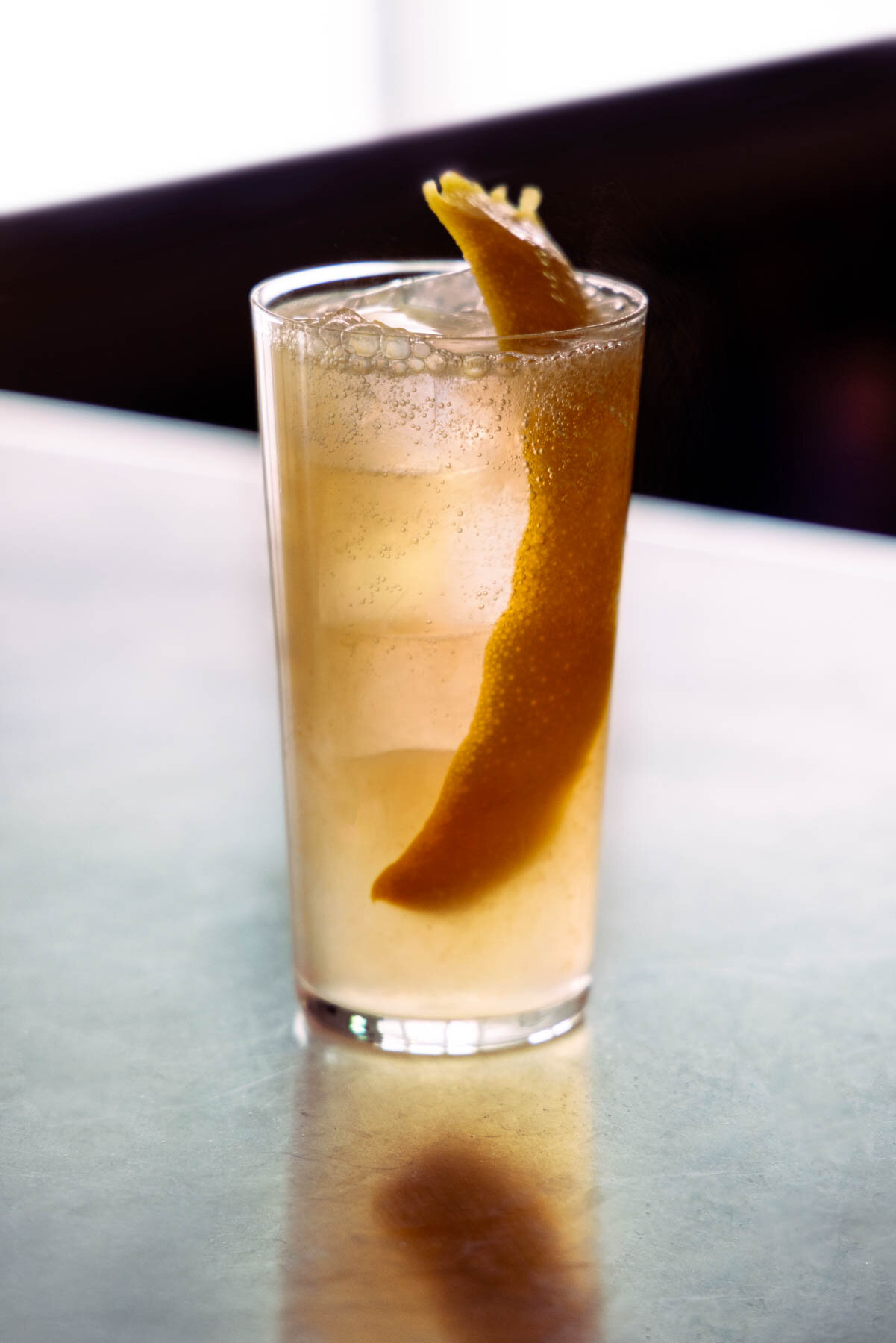 More Bars with Stairway Access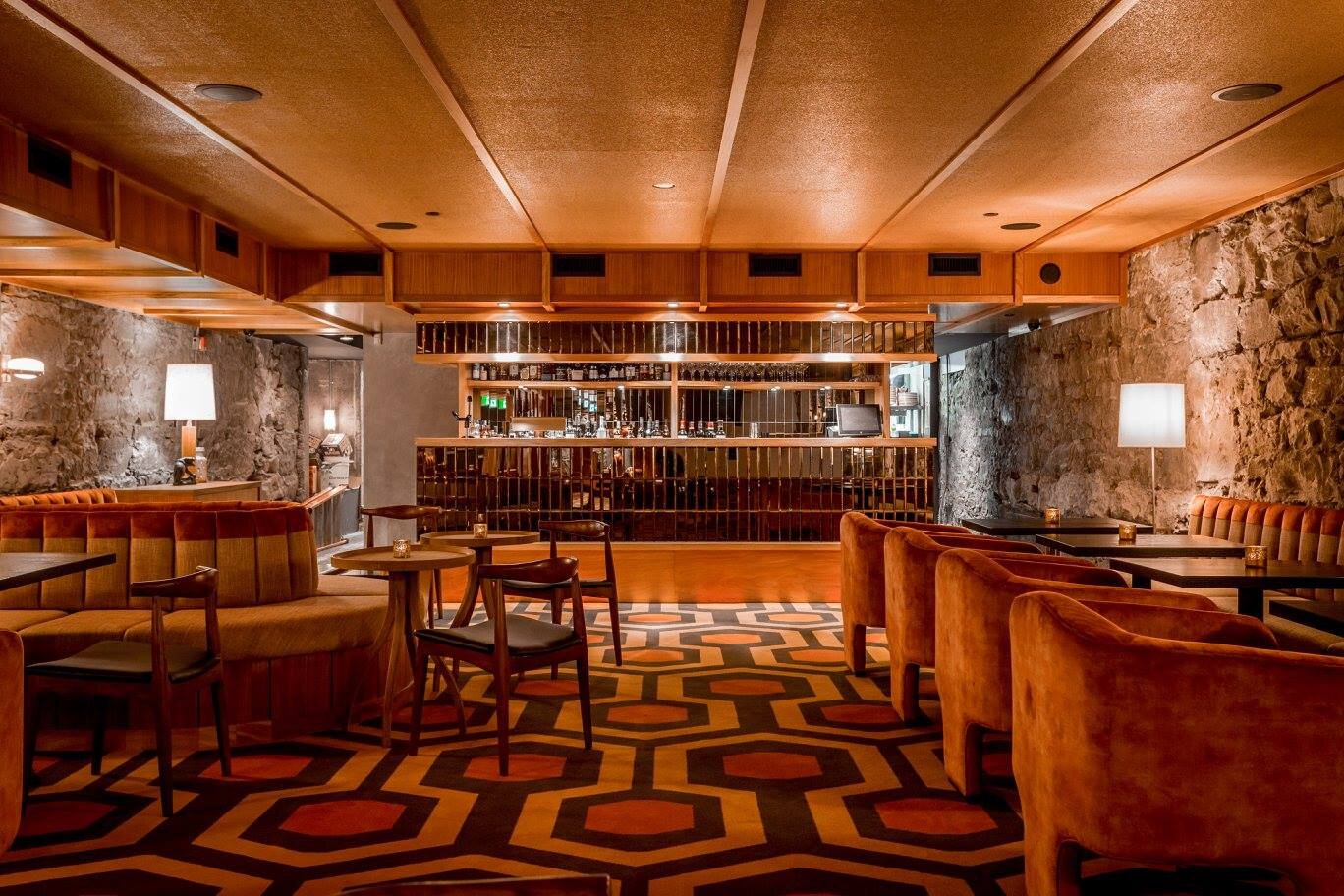 The main floor at The Wednesday Room has a mid-century vibe, but downstairs is a nod to the swinging '60s with plush seating and one of the trippiest carpets in town. 100, 118 8 Ave. S.W., 403-452-5080, wednesdayroom.com
Down the stairs and underneath A1 Café, find the Tea House with its varied cocktail list featuring Eastern flavours, such as mandarin, passion fruit, ginseng and jasmine. 1213 1 St. S.W., 403-474-7766, teahouseyyc.com
Tucked under the Guild restaurant, Sub Rosa is an underground lounge that offers cocktails and bottle service in a space that mixes industrial decor with lush furnishings. 200 8 Ave. S.W., subrosayyc.com
Undercover: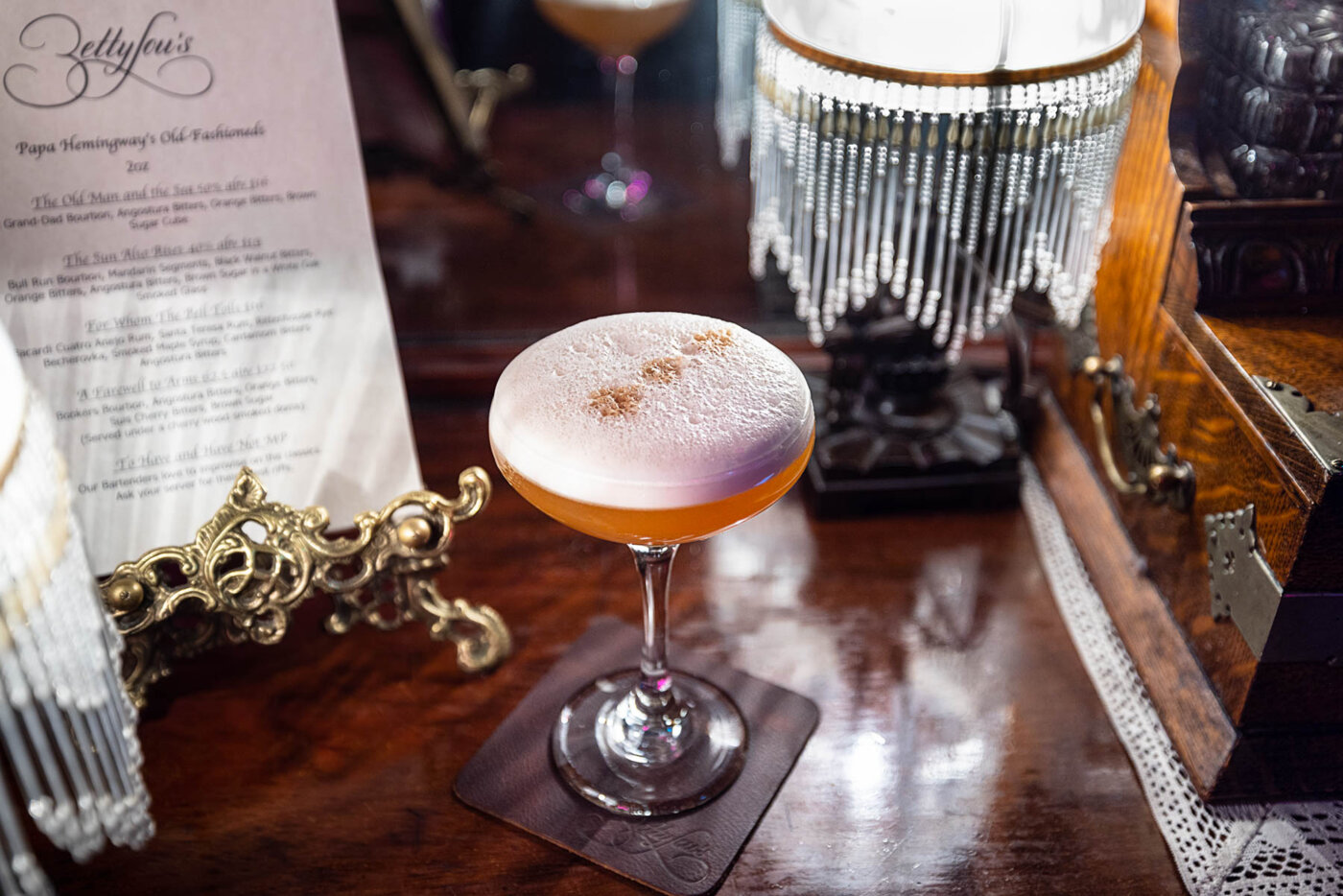 Concealed entrances and secret passwords have been connected to cocktail bars since the time of Prohibition, when hidden spots were the only way to enjoy a tipple. While drinking has long since been legalized, the idea of covert cocktails still adds allure to a night out.
Betty Lou's Library evokes that bygone era, from the requisite password, door hidden behind a bookcase, gin-centred cocktail list, antique furniture and live jazz and burlesque shows — not to mention the ban on hoodies and baseball hats.
Set in the basement of the historic Devenish Building, Betty Lou's leans into that underground hideaway vibe. Just like a real library, patrons are encouraged to speak low and take the phone outside for conversations. And, with an insistence that guests be seated (no standing and milling around) there's a real feeling of escaping to a different time and place.
Owner Blaine Armstrong has created an experience as much as a lounge, with an eye for details, right down to the vintage glassware and tin ceiling tiles. Even the drinks honour history, with cocktails named for prominent women of the Jazz Era, from author Anaïs Nin to artist Amelia Peláez and dancer/rule-breaker Josephine Baker. Gin — the liquor of choice during Prohibition — is the basis for a number of drinks, mixed with fruit and herb syrups, and shrubs.
The food menu features local producers, with cheese and charcuterie sourced from area suppliers and desserts from Black Sheep, just down the street from Betty Lou's.
908 17 Ave. S.W., 403-454-4774, bettylouslibrary.com
More Hidden Gems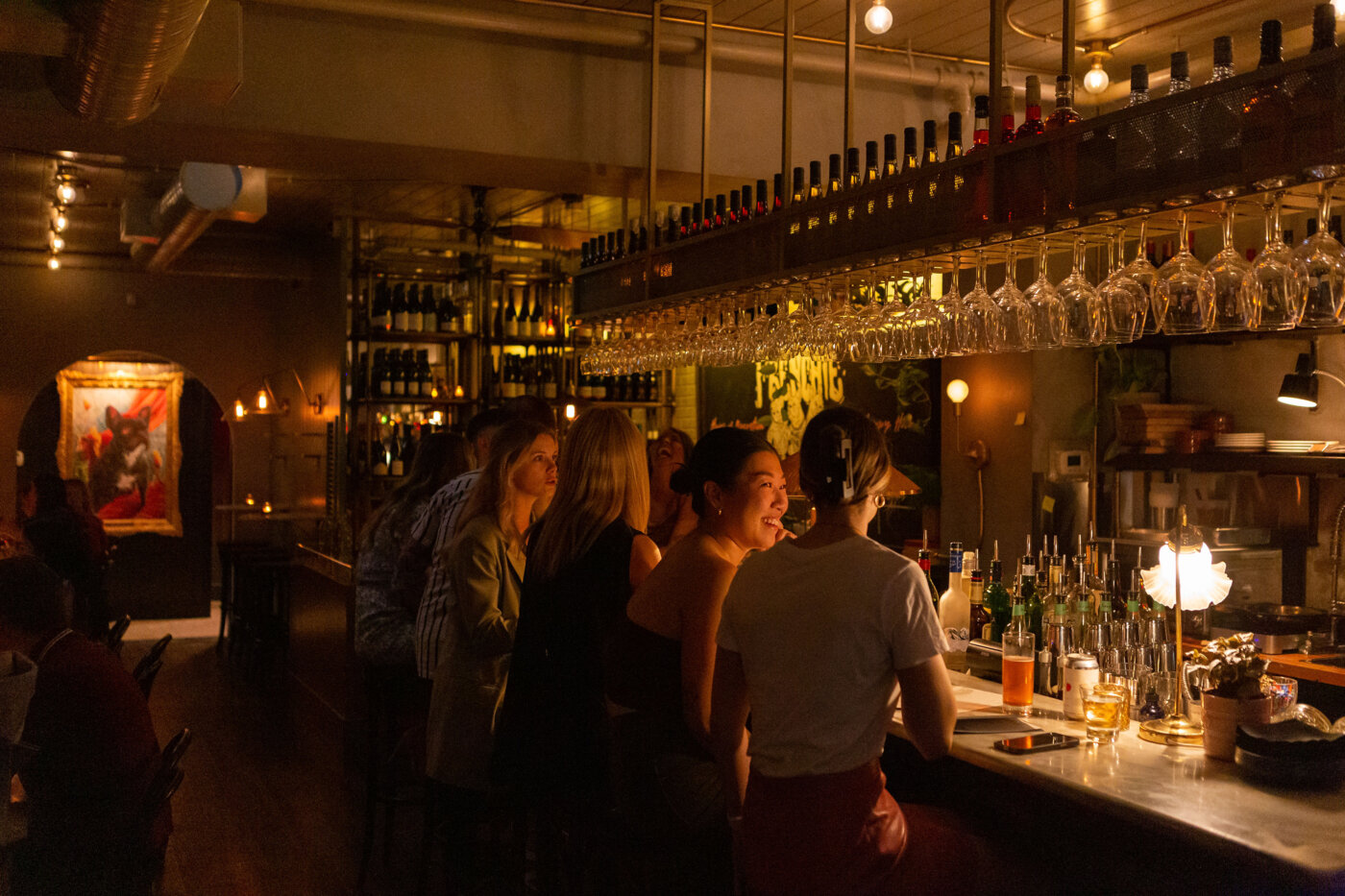 Frenchie Wine Bar has expanded into the former Bread and Circus space behind Una Takeaway, but it still feels like a secret spot. 618 17 Ave. S.W., 403-476-3615, frenchieyyc.com
Bubbles are the focus at the aptly named Untitled Champagne Lounge, which is behind an unmarked door. 104, 620 8 Ave. S.W., 403-475-7226, untitledyyc.com
Go around back of the new Neighbour Coffee in Inglewood to find tiny cocktail bar Business & Pleasure. 1327B 9 Ave. S.E. (alley), itsbusinessandpleasure.com
Destination Flavours: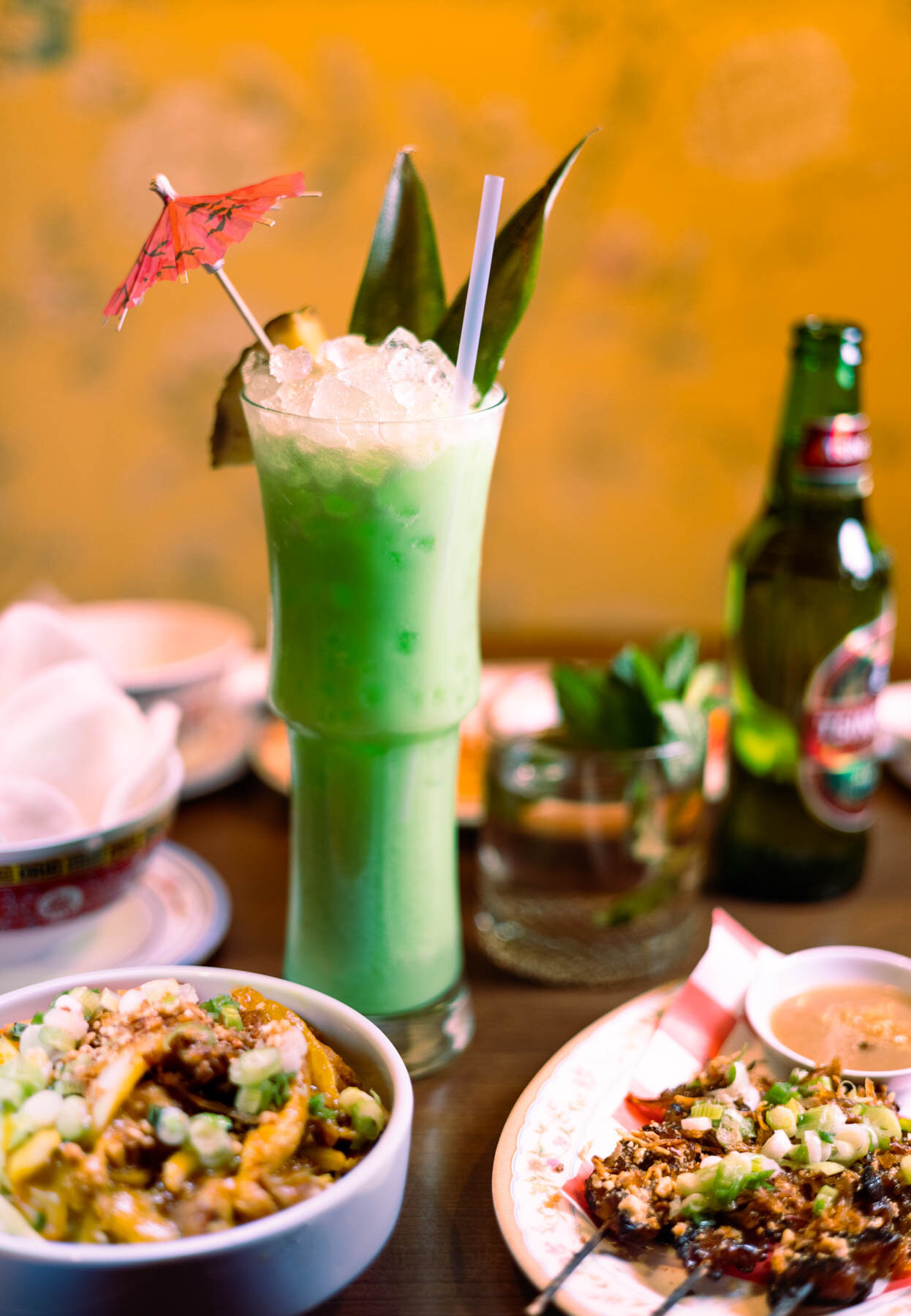 When it comes to tropical drinks without the hassle of airport security and lost luggage, Calgary has your ticket and Paper Lantern is at the top of the international departures list.
This Vietnamese speakeasy (which also could have fit into the covert and stairway-accessed categories) is a little escape with Tiki-style drinks and street food-influenced dishes. Hidden under Ho Won Restaurant in Chinatown, a peek behind the curtain reveals a tropical-themed room, with bird-of-paradise wallpaper, a wood-lined bar, bright paper lanterns and an animal-print banquette.
Far beyond the decor, though, the thoughtful drink and food menus are what make Paper Lantern truly feel like an escape. Salty nibbles like shrimp crackers and dried squid play against the fruity, boozy drinks. There are also more substantial dishes, including vermicelli bowls, banh mi sandwiches, skewers of beef, chicken and tender, rich pork belly and a Vietnamese play on beef carpaccio with peanuts and bright herbs.
Paper Lantern's cocktail list features familiar mainstays that play with unique flavours and unconventional ingredients. The Old Fashioned is given a twist of banana-infused bourbon, while house-made creations feature ingredients such as cola syrup, Lapsang tea-infused Hennessy cognac, pandan coconut cream and condensed milk.
While the creative cocktails are not to be missed, liquor connoisseurs should take note of the "break-even bottle" deal when it's on offer. This rotating special features bottles of rare and fine spirits at a market price — a chance to be a high roller without the normal markup.
115 2 Ave. S.E., 403-457-7765, paperlantern.ca
More International Destinations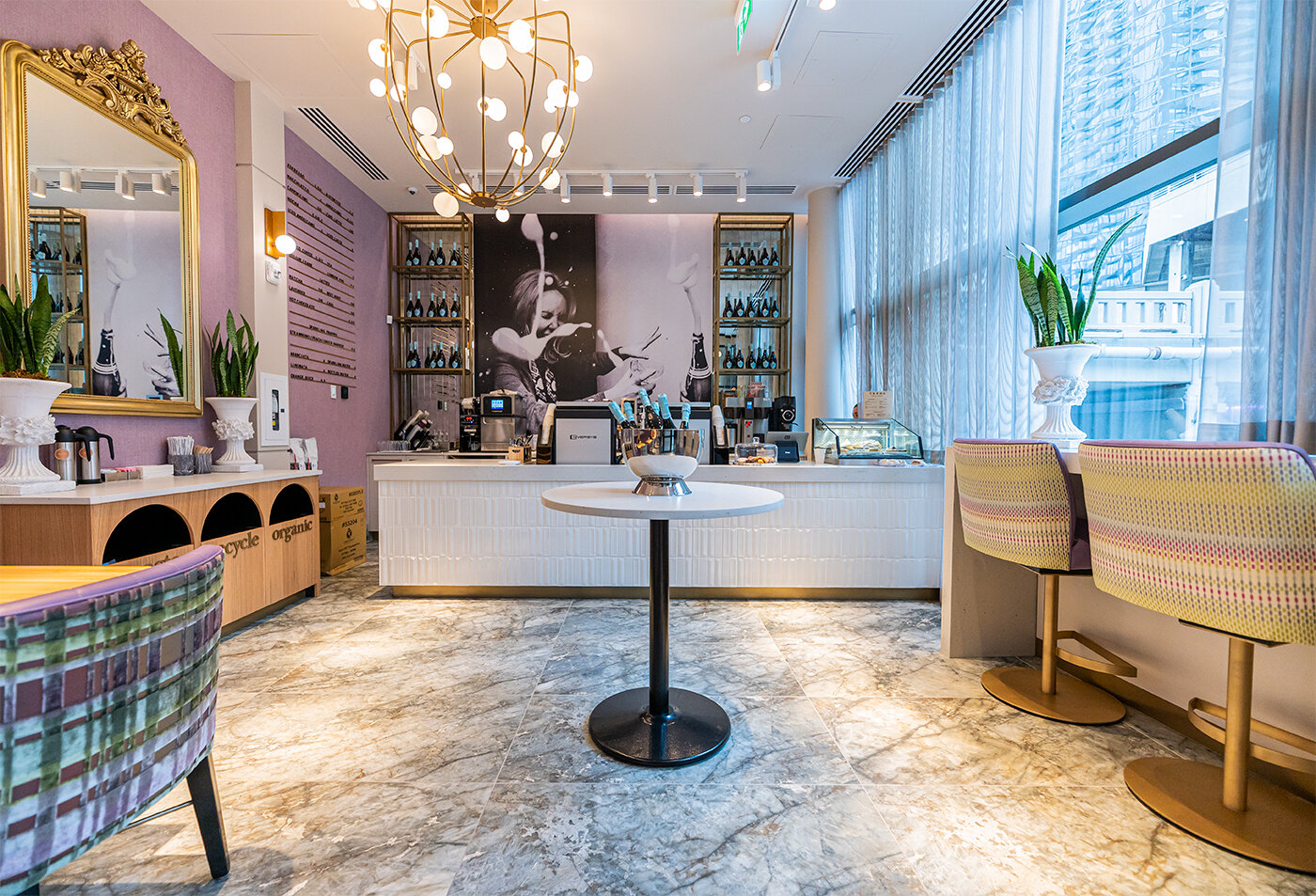 Get a taste of Cuba and the Caribbean at Ricardo's Hideaway, which features rum-based drinks and
divine empanadas. 1530 5 St. S.W., 403-880-8924 (text only), ricardoshideaway.ca
Behind a door that looks like a Coca-Cola vending machine, you can escape to Japan at Ajito, an izakaya-style spot featuring tapas and drinks, from cocktails to shochu and sake. 110, 7212 Macleod Tr. S.E., 403-252-7099, ajito.ca
Italian classics (Bellinis, Aperol and prosecco) are the order of the evening at the sparkling new Treno, a dual-purpose locale at The Oliver that serves coffee by day and bubbles by night. 524 10 Ave. S.W., 403-261-1911, trenoyyc.com