North Americans often pigeonhole Japanese food as sushi and ramen, but this is a very limited view of such a rich and varied cuisine. It is estimated that there over 30 food genres in Japan, ranging from convenience-store fare to multi-course fine-dining culinary experiences designed to honour nature through complex technique.
Japan's culinary scene is highly respected internationally. In recent years, Tokyo has been recognized as the most Michelin-starred city in the world, with awards given to restaurants of different categories and price point. Here in Calgary, the variety of Japanese restaurants has also grown, with options that include katsu, Japanese curries, yakitori, "sandos" (sandwiches) and more. Here are a few popular genres of Japanese gastronomy to check out locally and 12 restaurants where you can find them.
Japanese Grilling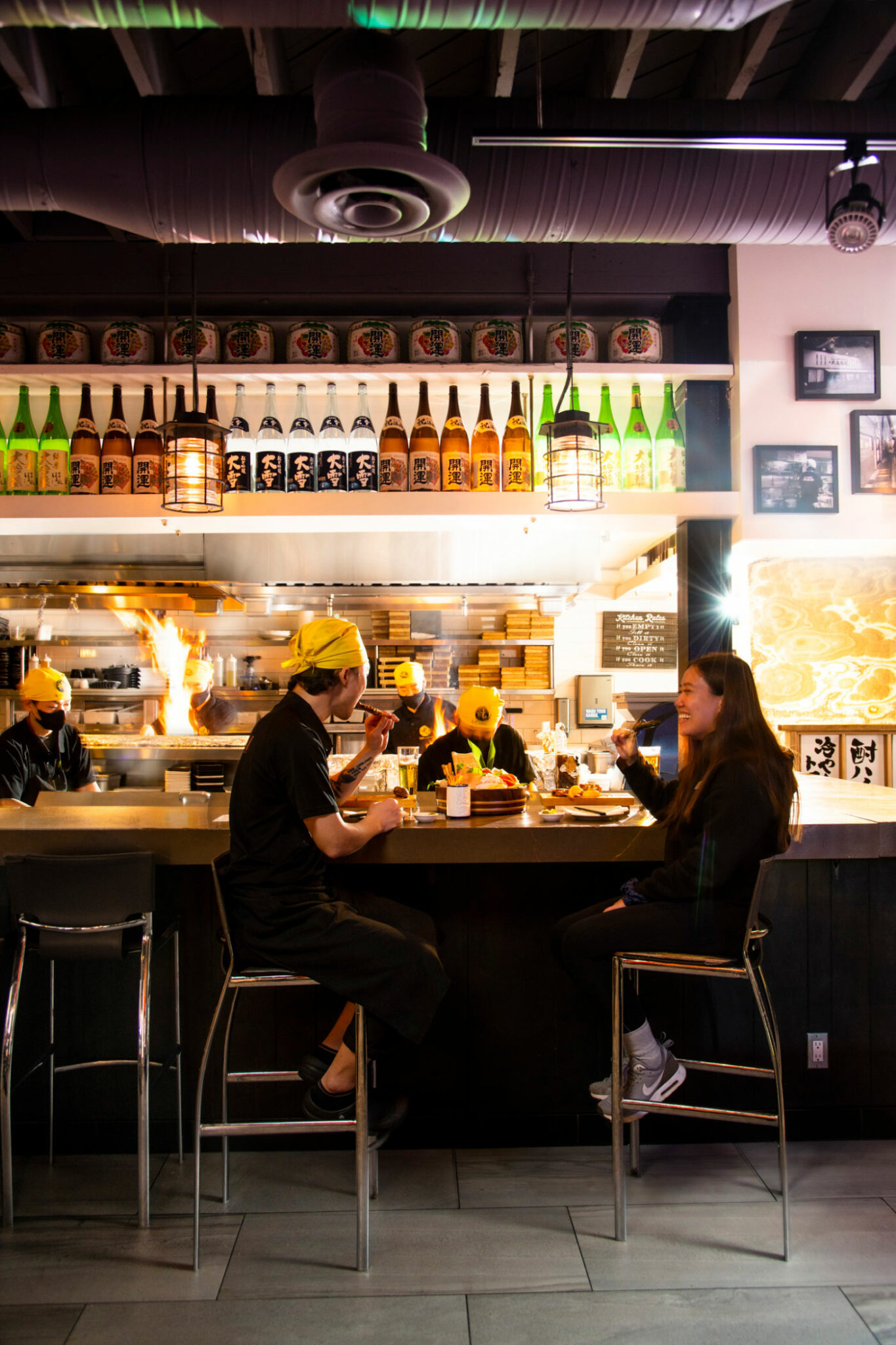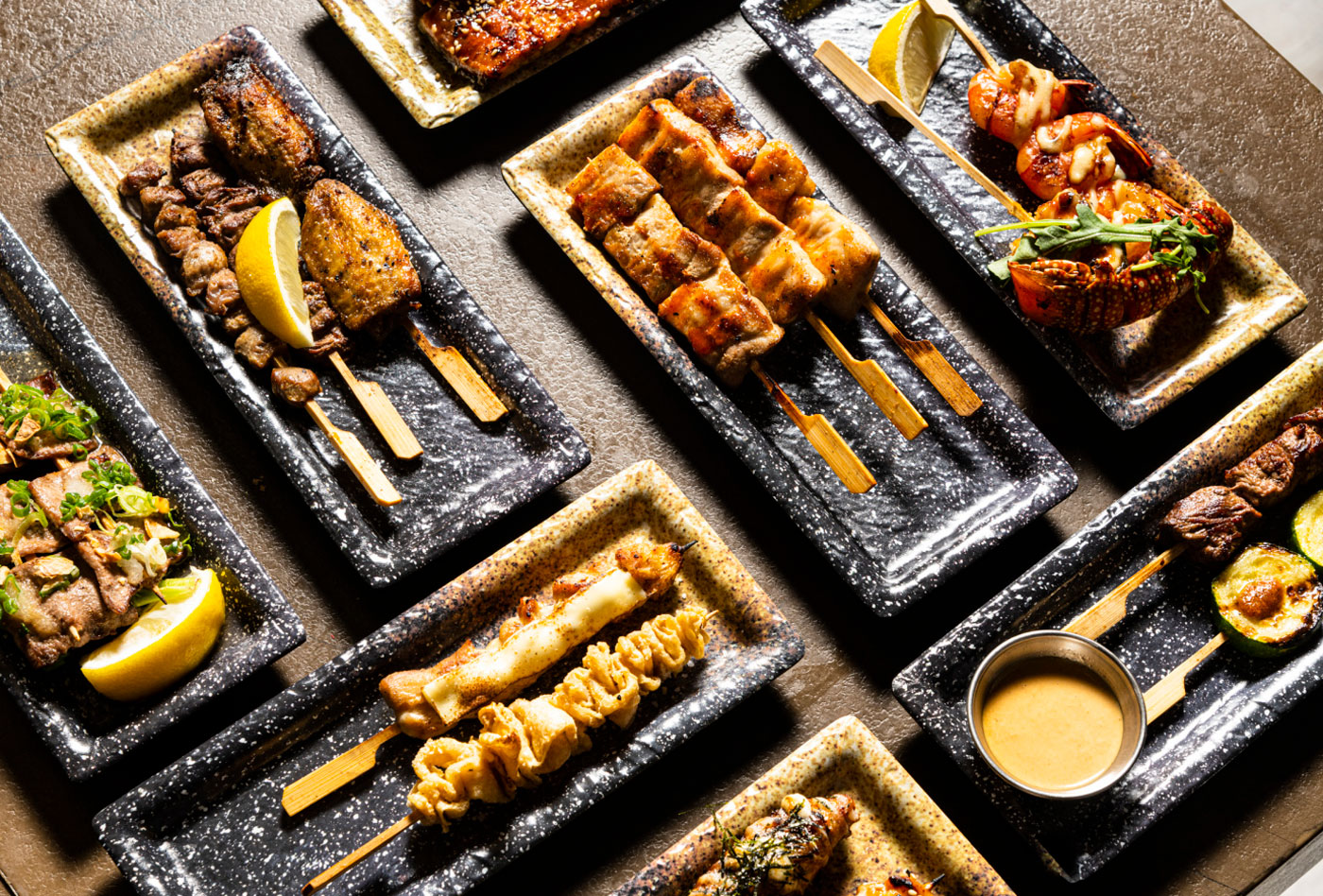 With the popularity of grilled meat dishes in Japan, it's hard to believe there was once a 1,200-year ban on eating meat. In 675 AD, Emperor Tenmu, a devout Buddhist, decreed the killing and consumption of animals to be taboo for religious reasons, and the ban was only officially lifted in the mid-19th century. The aroma of meat cooking over high heat is undeniably enticing, and Japanese cooking uses various grilling techniques and ingredients to coax out as much flavour as possible.
Yakitori literally translates to "grilling (yaki) bird (tori)," and refers to skewers of seasoned chicken grilled over charcoal or flame. It's common in Japan to stop for a beer and snack of yakitori as a way to decompress from the workday before heading home for dinner. In Calgary, Ke Charcoal Grill & Sushi has one of the largest selections of yakitori skewers in the city, using many different parts of the chicken, as well as other proteins, seafood and vegetables. The late-night yakitori specials have also made Ke an after-shift gathering spot for the hospitality industry.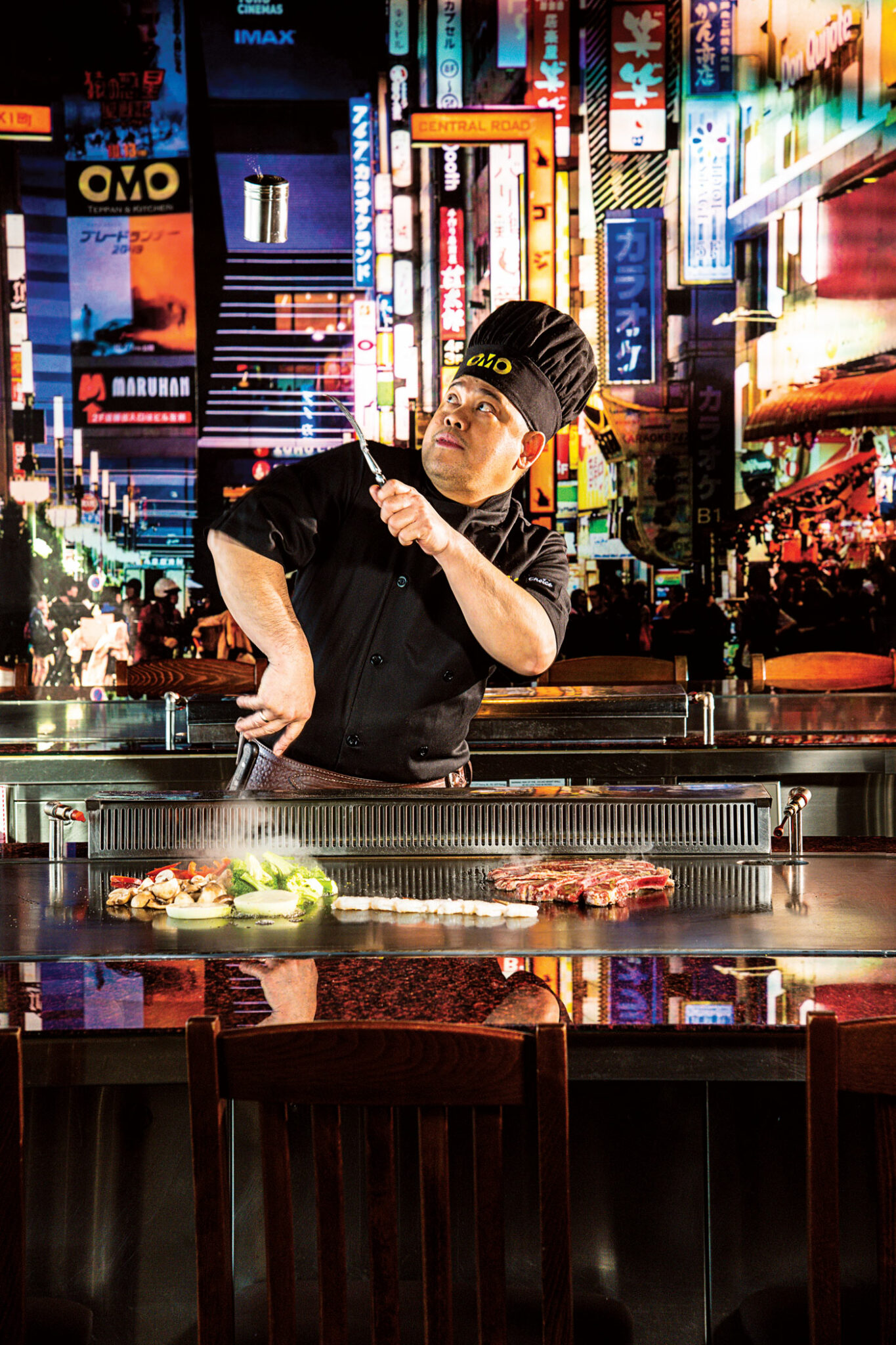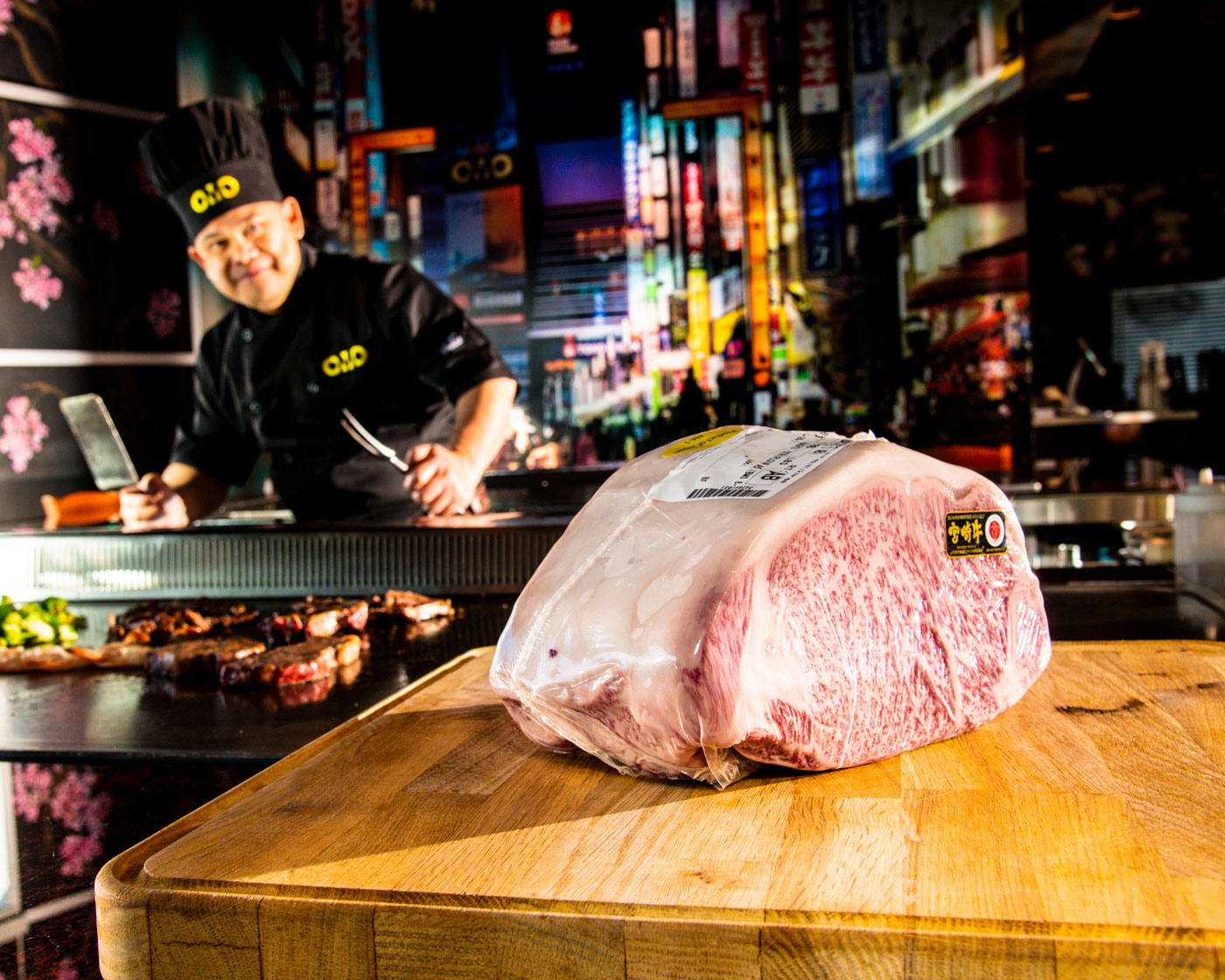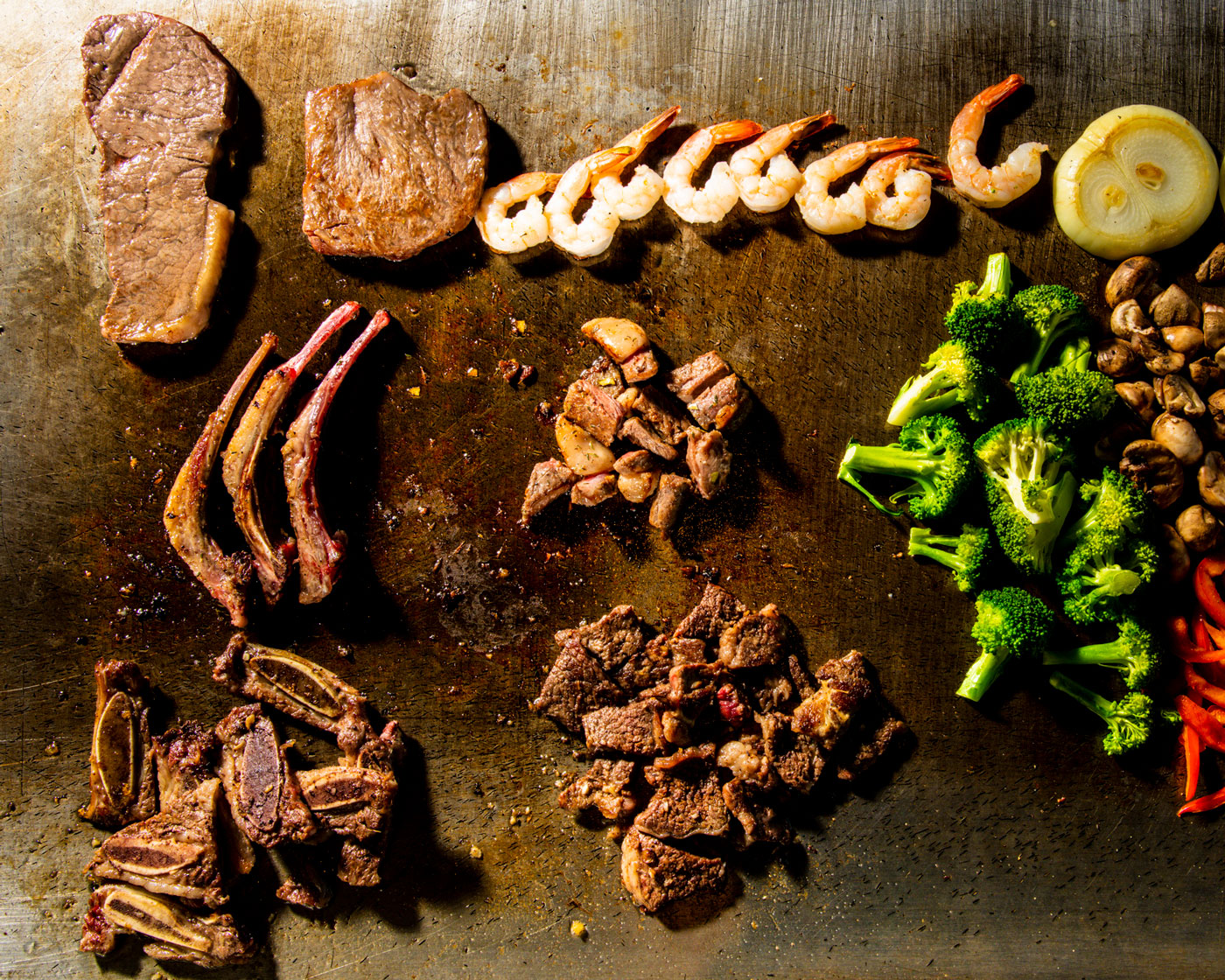 Teppanyaki is the style of Japanese cooking that uses a large, flat grill. At Omo Teppan & Kitchen guests are treated to an interactive dining experience watching teppanyaki chefs cook their meal with showy flair moves and tricks. While the multi-course teppan meals offer guests a choice of protein, owner Eric Sit is especially proud of the restaurant's beef offerings. "We are the only restaurant in Alberta that serves both authentic Miyazaki A5 Japanese wagyu, as well as Brant Lake Wagyu, which is the highest-rated steak in Alberta," Sit says.
Binchotan refers to the type of charcoal traditionally used in Japanese grilling. As its name implies, Bincho Sushi & Izakaya has a wide variety of charcoal-grilled dishes on the menu, along with sushi and drinks. Bincho's skewer varieties include negima (chicken thigh and green onion) and mochi bacon, a skewer of chewy rice cakes wrapped in bacon and grilled with Bincho's house sauce.
Ke Charcoal Grill & Sushi, 1501 15 Ave. S.W., 403-283-3288, kecharcoalgrill.com, @kecharcoal; Omo Teppan & Kitchen, 5222 Macleod Tr. S.W., 403-764-3222, omoyyc.com, @omoyyc; Bincho Sushi & Izakaya, 2204 4 St. S.W., 403 -457-8887, binchoizakaya.business.site, @binchoyyc
Katsu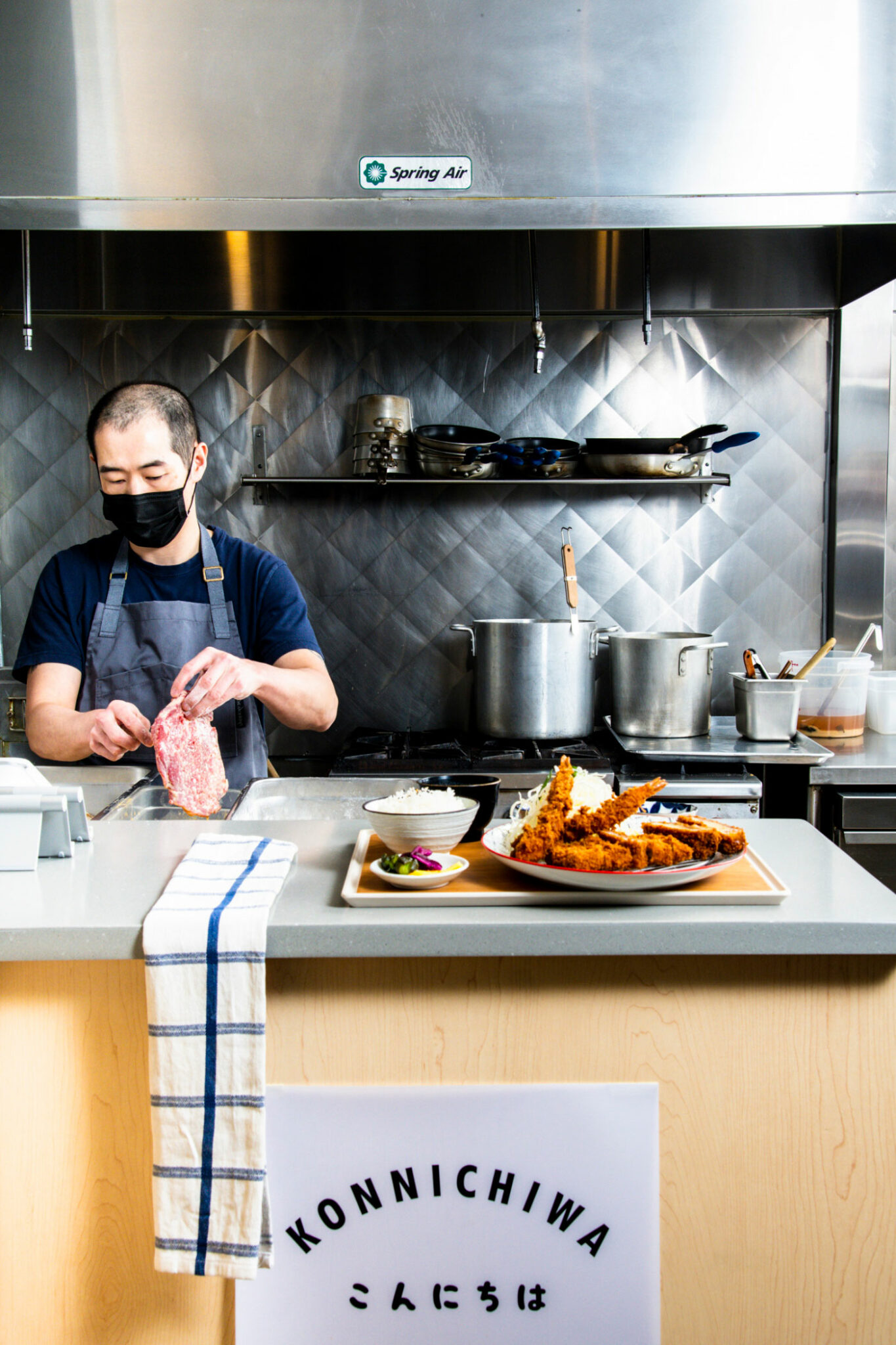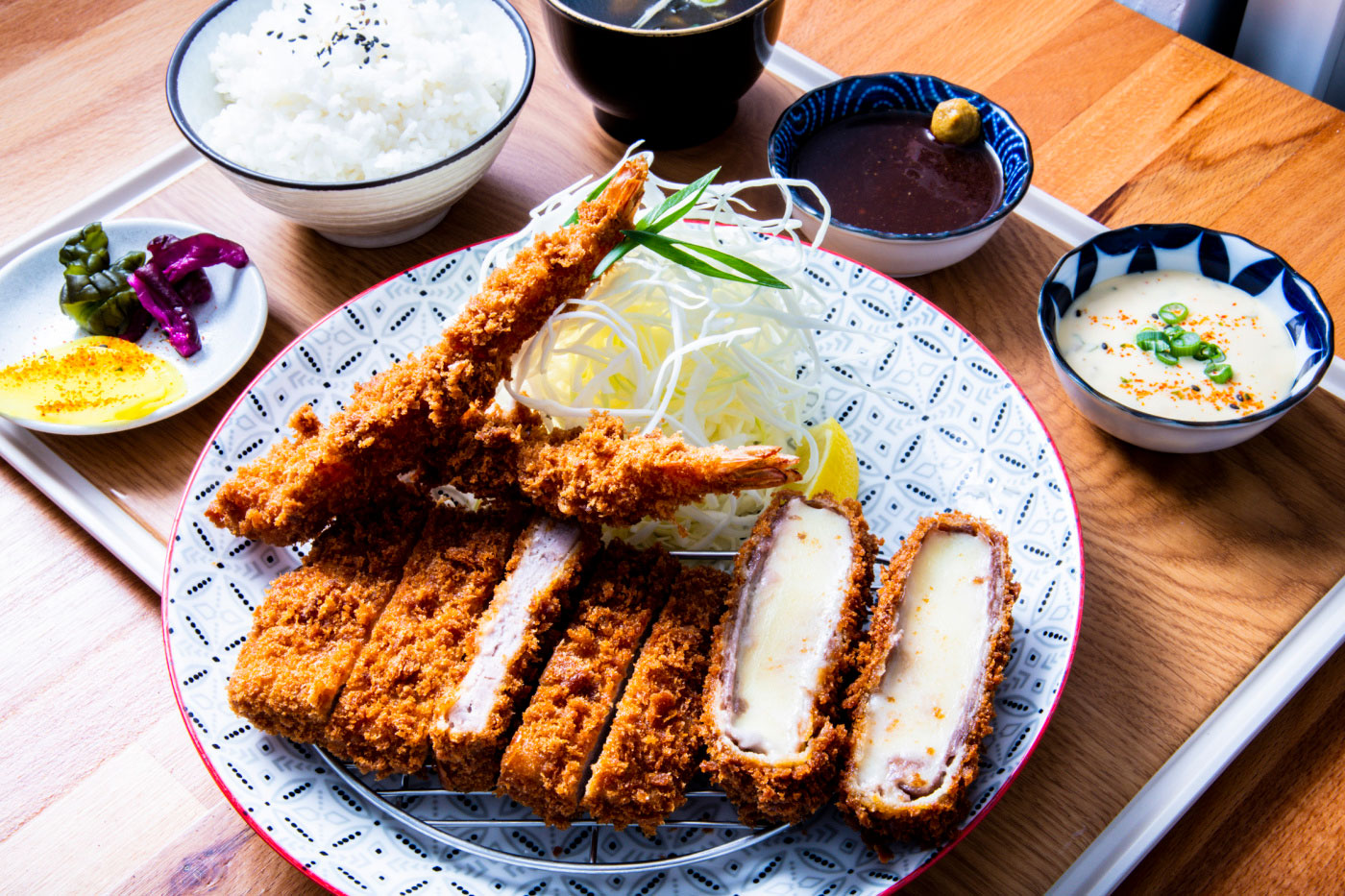 In Japan, it's common to find katsu — deep-fried breaded cutlet — served in a variety of ways, including with sides of rice and cabbage salad, on Japanese curry, or sandwiched between bread as a katsu "sando." Katsu is the shortened form of katsuretsu, a generic word that means "cutlet." A great katsu has light, crispy breading, while the meat retains its juiciness. Tonkatsu (pork cutlet) is the most popular form of katsu.
At Koji Katsu, each cut of meat is brine-cured to lock in flavour and moisture, tenderized to the perfect thickness, then breaded in fresh panko (Japanese breadcrumbs). Owner Eric Jung serves a variety of katsu dishes. For customers who have a hard time choosing, his "special mix katsu" includes samples of hire katsu (pork tenderloin), cheese katsu (pork deep fried with mozzarella cheese) and ebi katsu (prawn).
Siblings Jisun, Nahyun and Sunchul Lee started Katsuten in 2016 to introduce katsu to Calgarians. The katsu of their upbringing was not a heavy dish and could be eaten almost daily. The Lees use Glamorgan Bakery breadcrumbs for a light and crispy breading. The menu includes dishes such as katsu don, a pork-loin cutlet served atop rice with egg, onion and pickled ginger.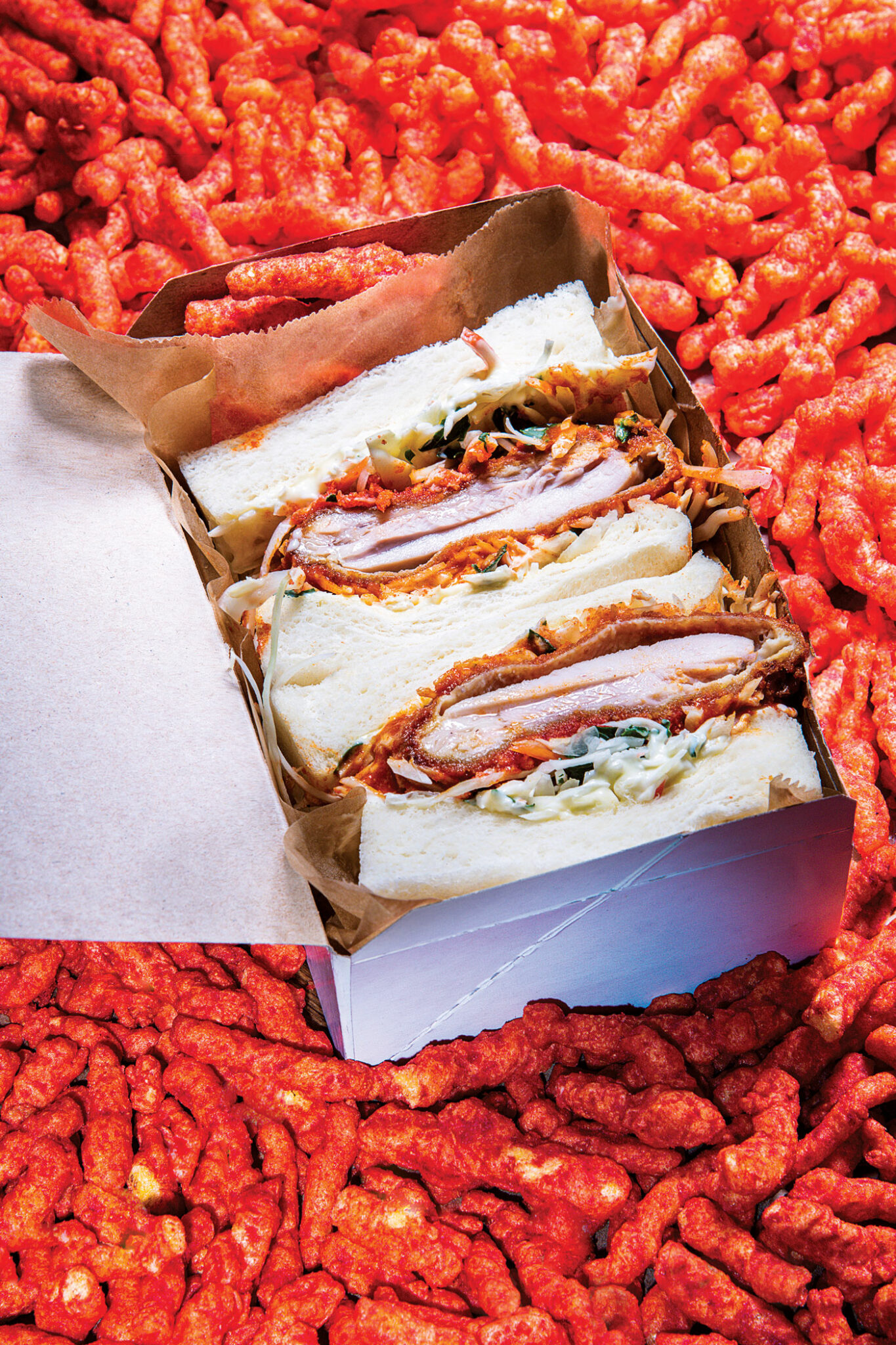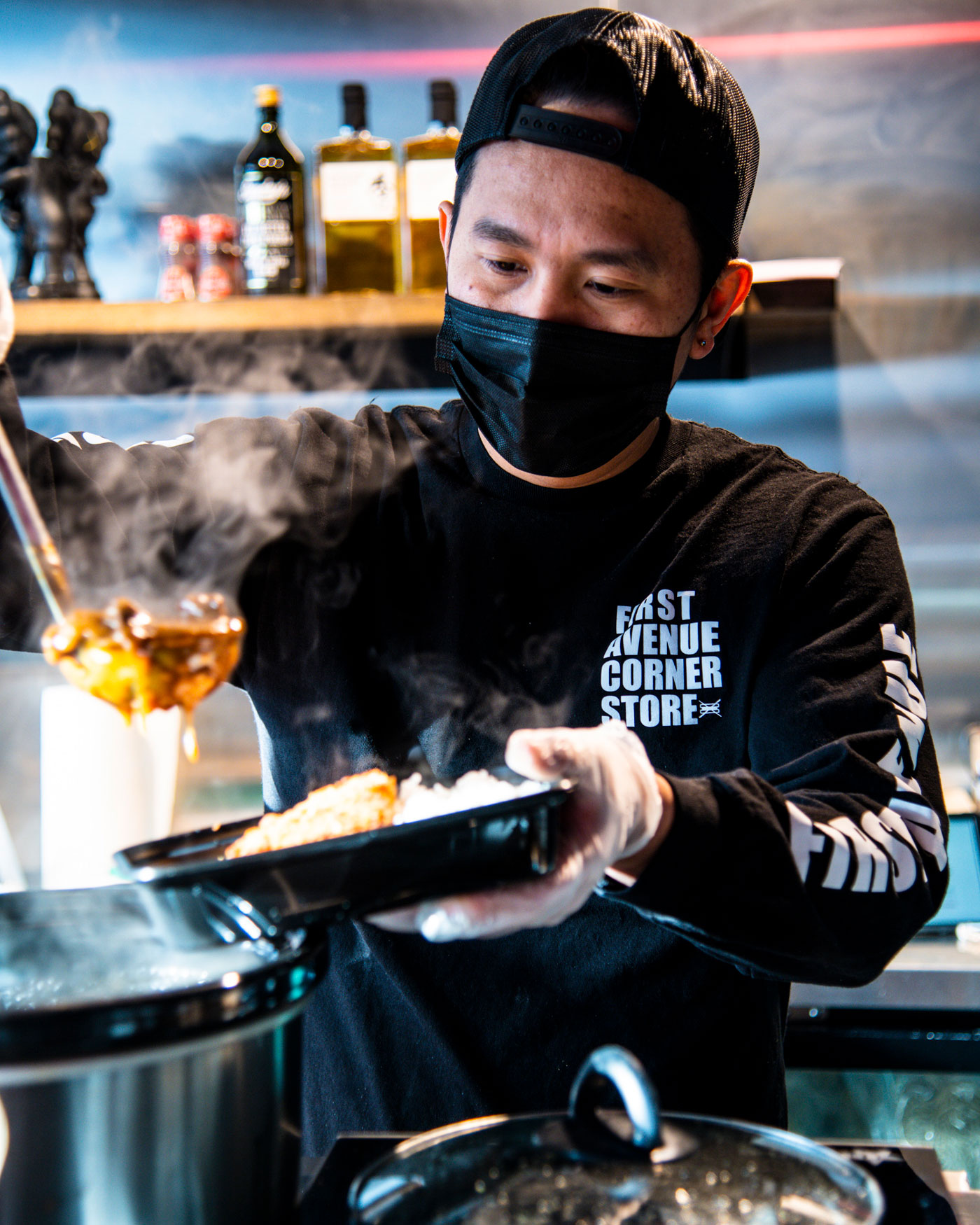 Koki Aihara, owner of Shiki Menya, launched First Avenue Corner Store in 2020, a relaxed takeout joint inspired by the Japanese conbini (convenience store) culture. "I wanted convenience store vibes," Aihara says. "Japanese convenience-store food is actually good. I wanted to build a grab-and-go-style place that serves good food and minimizes wait times." The focus at First Avenue Corner Store is on Japanese "sandos" (soft, crustless sandwiches) with a variety of fillings including pork katsu, Flamin' Cheeto chicken katsu and wagyu menchikatsu.
Koji Katsu, 106, 1111 6 Ave. S.W., 587-664-7001, kojikatsu.ca, @koji.tonkatsu; Katsuten, 3220 28 St. S.W., 403-475-1677, katsuten.ca, @katsuten_calgary; First Avenue Corner Store, 824 1 Ave. N.E., shiki-menya.myshopify.com, @firstavenuecornerstore
Izakaya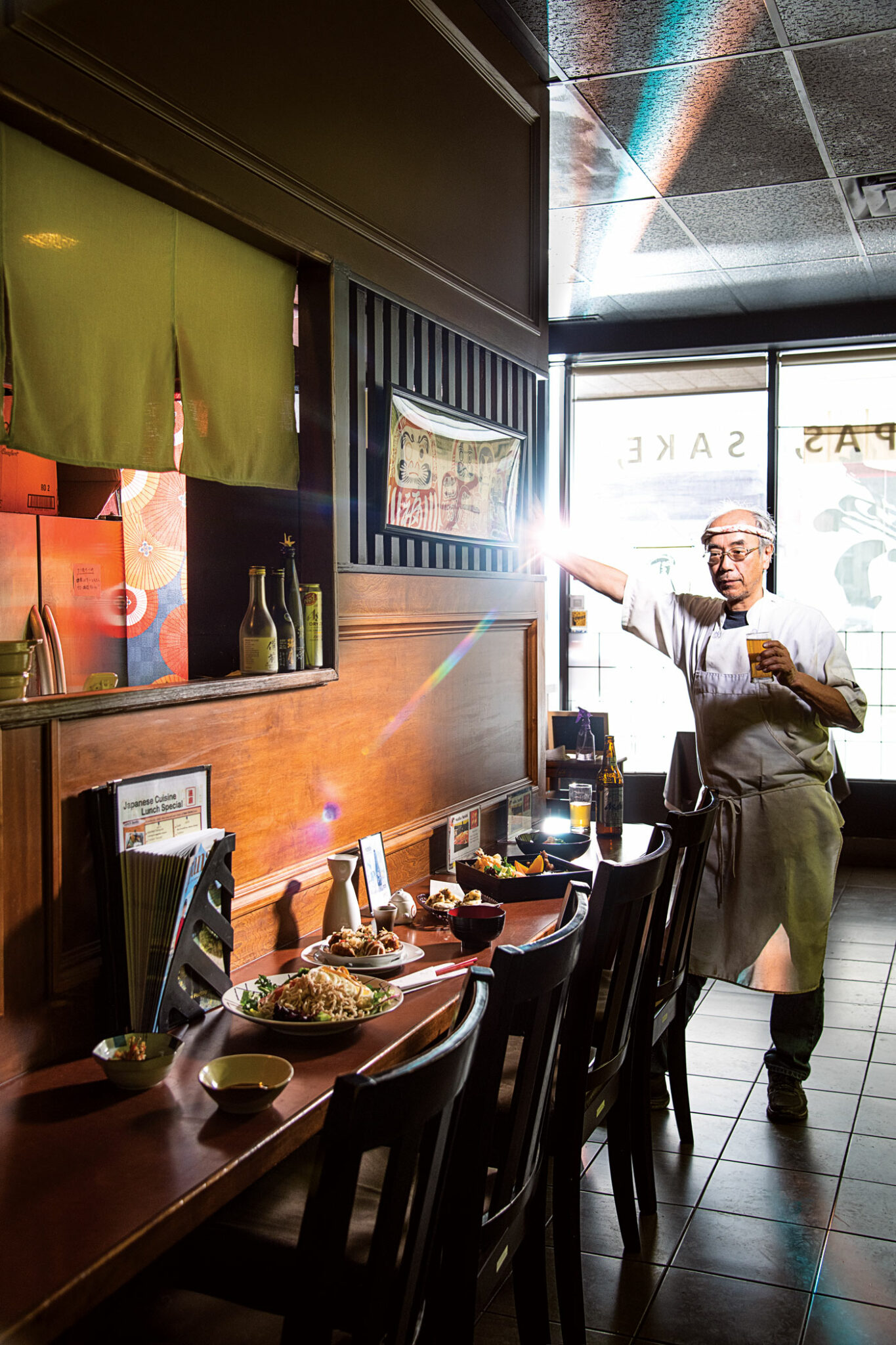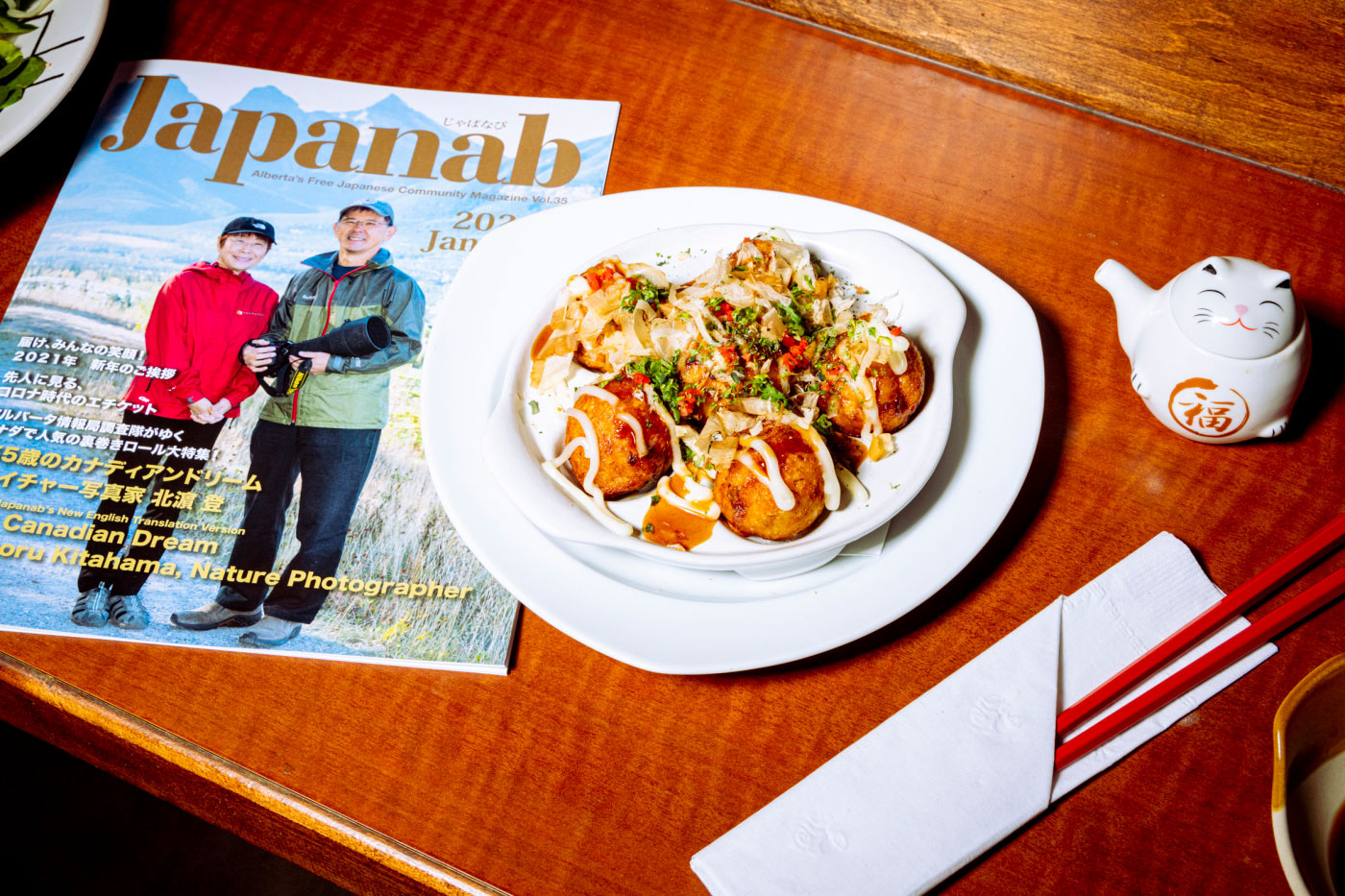 The word izakaya is a combination of the words i (stay) and sakaya (sake store) and refers to bars where the Japanese go to catch up with friends over drinks and kobachi (small plates). Japanese izakaya culture is social and fun, while the kobachi are designed for sharing and to accompany alcoholic drinks such as sake, whisky, beer or cocktails.
The extensive menu at Japanese Cuisine Daruma highlights a variety of izakaya-style dishes. Chef and owner Atsushi Hayashi aims to broaden awareness of Japanese cuisine by offering a wide range of small, shareable menu items so that customers can try various dishes over the course of a meal. Some of the kobachi offerings at Daruma include nasu hasami age (eggplant tempura with beef-patty stuffing) and kimpira gobo (thinly sliced burdock root braised in sesame and soy), as well as the popular takoyaki, flour-battered and deep-fried balls made with octopus and vegetables.
During the 13 years that Shibuya Izakaya has been in business, it has developed a substantial menu to complement its beer and sake lists. Named after Shibuya Station, a vibrant nightlife district in Tokyo, this Calgary izakaya has a loyal following that keeps coming back for the beef tataki, creamy yaki udon and the black cod saikyo, a dish of grilled buttery Alaskan black cod marinated in a miso sauce.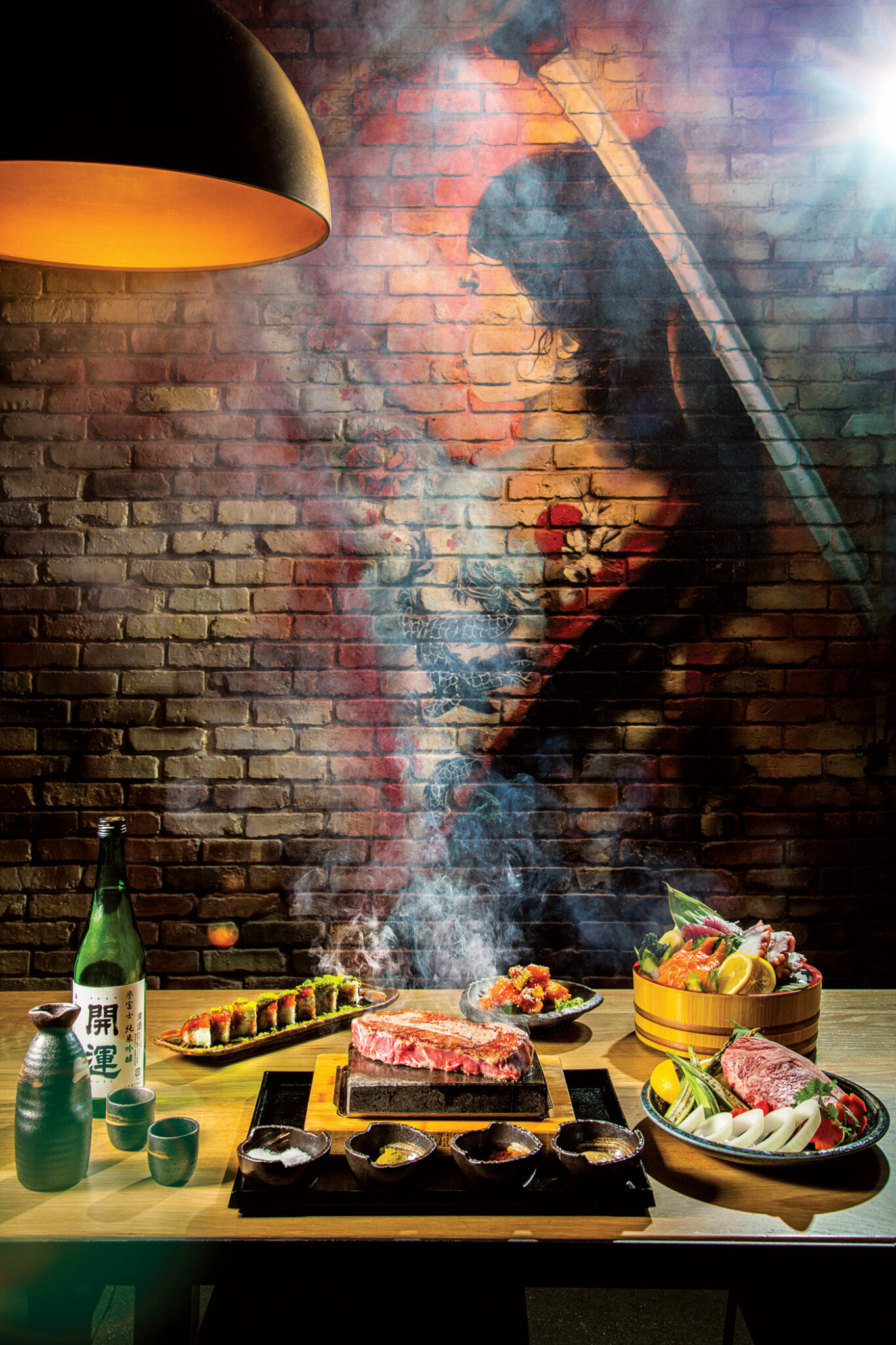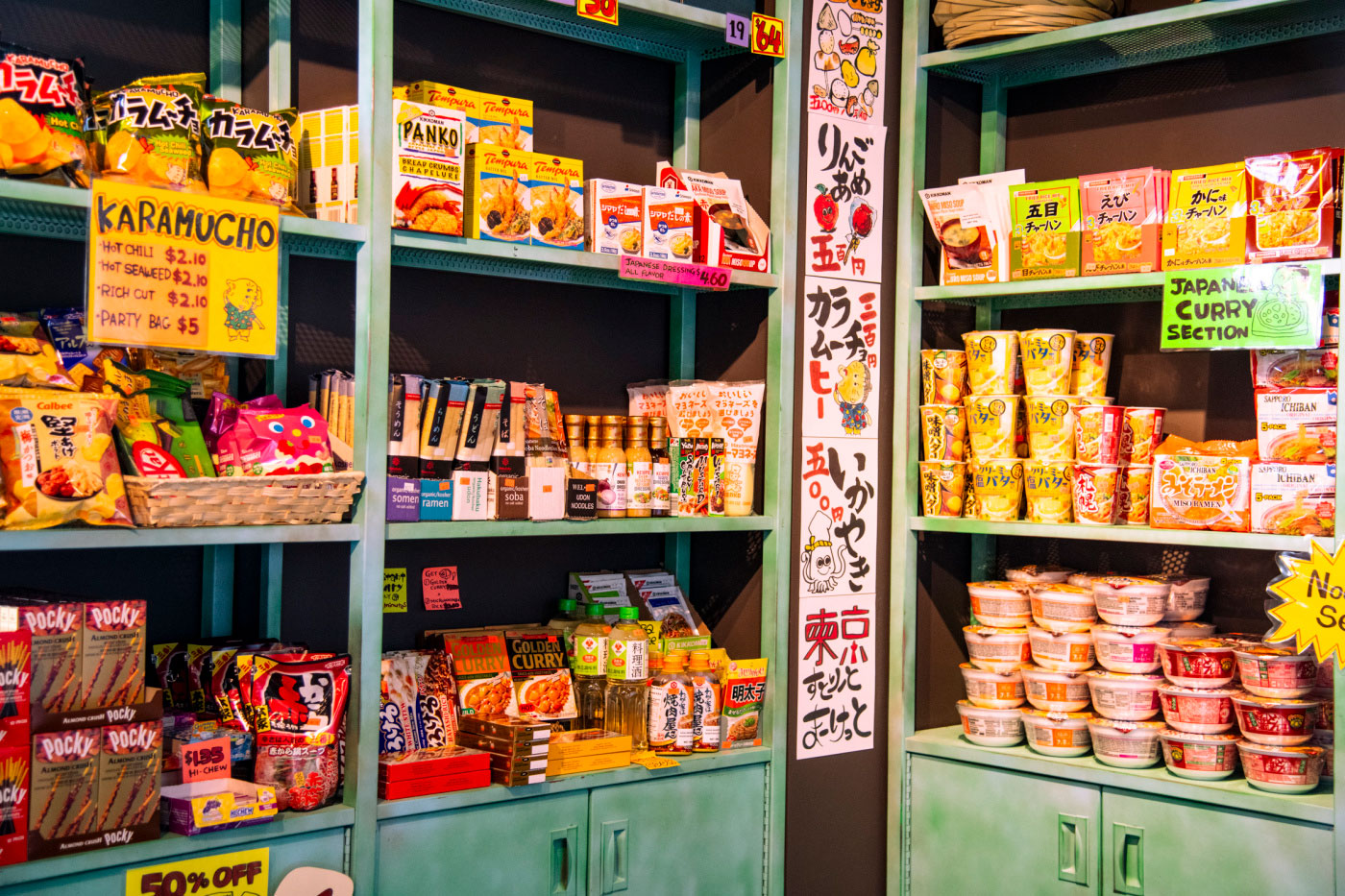 Ke Charcoal Grill & Sushi owner Terry Ke opened Ikusa Izakaya & Tokyo Market in 2020. Ikusa's menu features stone plate grilling, an interactive experience wherein guests are given a hot stone for their table to grill selected proteins from a menu that includes wagyu, duck and lamb. Ikusa also serves fresh oyster platters, which pair well with the selections on the sake list.
Japanese Cuisine Daruma, 630 1 Ave. N.E., 587-352-7568, darumacalgary.com, @daruma_calgary; Shibuya Izakaya, 449 16 Ave. N.E., 403-277-8823, shibuya-izakaya-calgary.com, @shibuyaizakayacalgary; Ikusa Izakaya & Tokyo Market, 903 General Ave. N.E., ikusaizakaya.com, @ikusa_izakaya
Western-Influenced Japanese Cuisine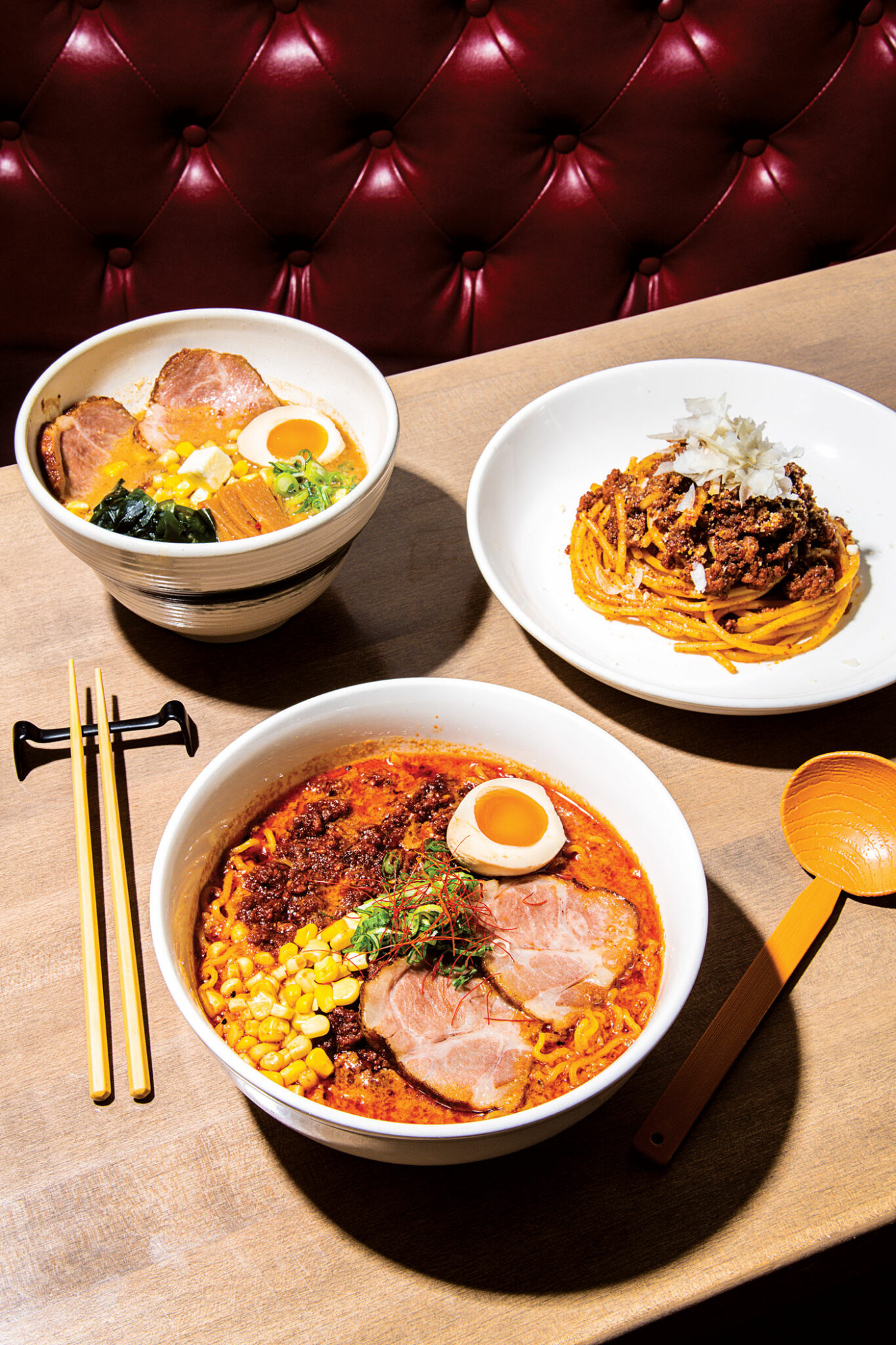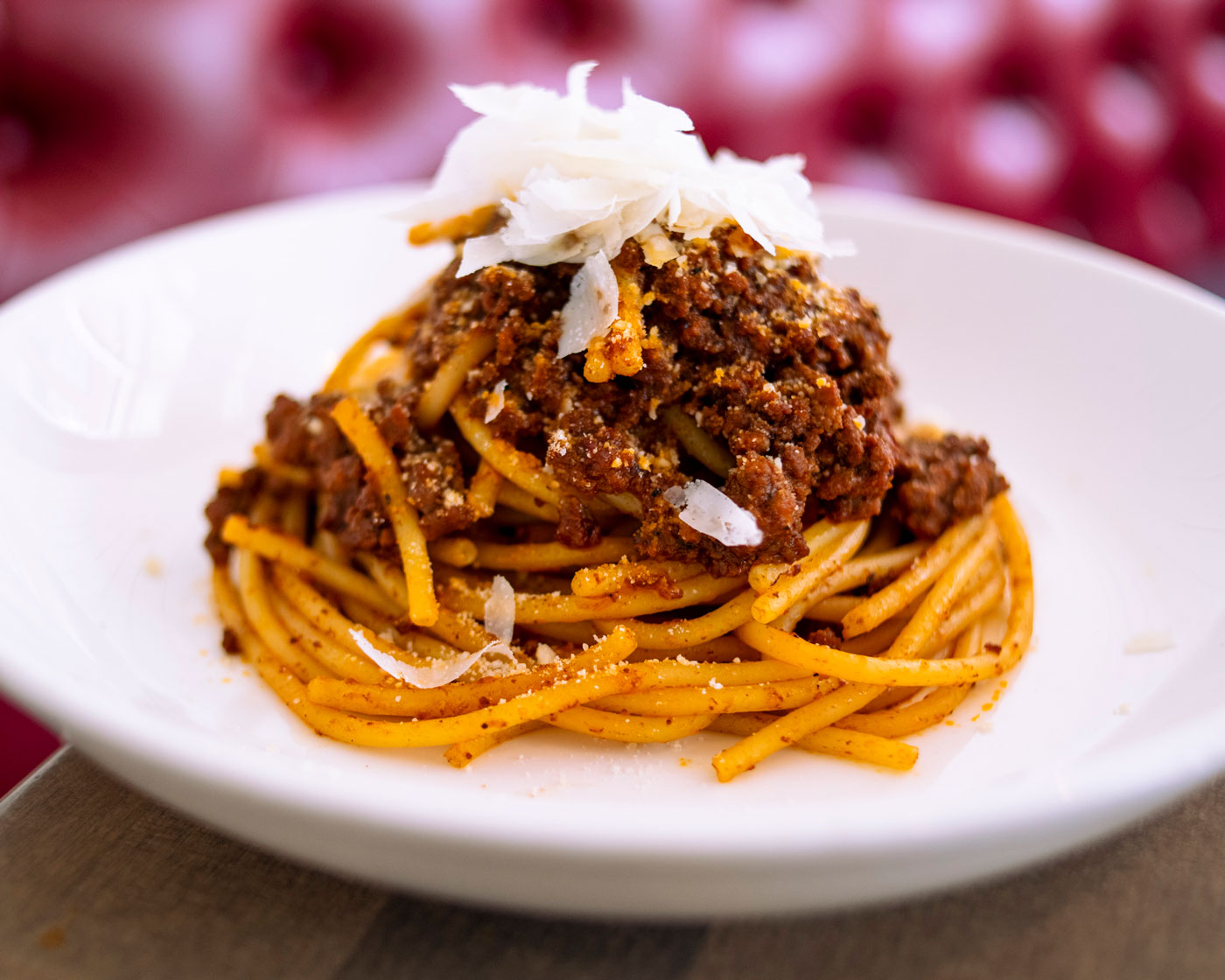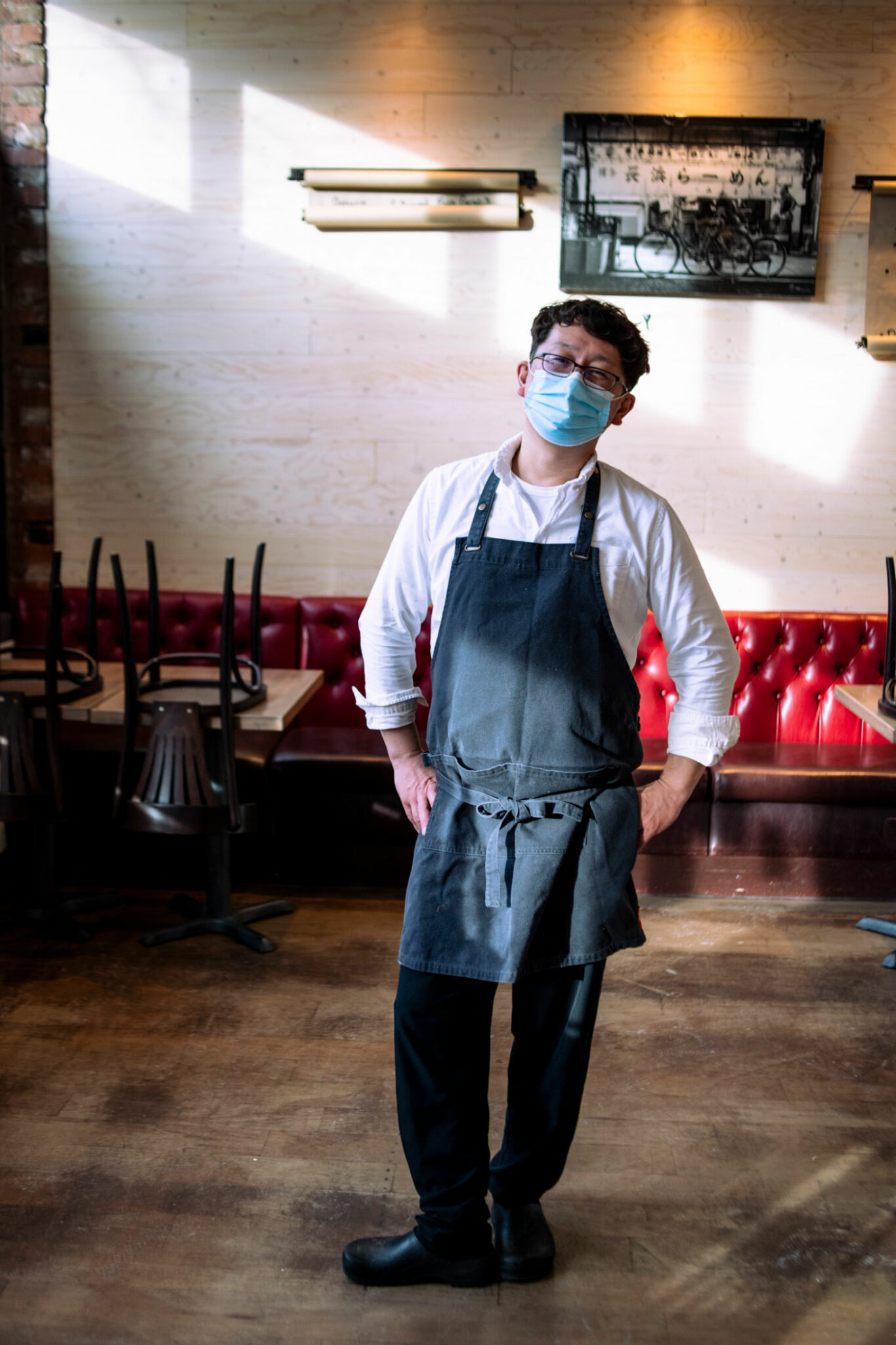 Western gastronomy has played a major role in Japan's culinary scene. Within Japanese cuisine there are two major distinctions: washoku, referring to dishes made using traditional Japanese technique passed down through generations; and yoshoku, referring to Japanese dishes that have evolved from Western influences or origins. Not to be confused with dishes from other countries that are available in Japan, yoshoku dishes are considered part of Japanese cuisine and are often considered comfort foods.
Here in Calgary, Respect the Technique is the brainchild of Kaede Hirooka and Jonathan Chung, chefs who are passionate about showcasing the diversity of Japanese cuisine through pop-up dining events and private classes. "Yoshoku is Japanese soul food," Hirooka says. "In a way, we like to think we are pushing the concept of yoshoku further with an emphasis on incorporating Canadian ingredients." Examples of this include Alberta quail katsu, B.C. "cherryaki" chicken and mentaiko brandade.
Japanese curry is another yoshoku dish. Introduced to Japan by British expats, over time this Westernized style of curry has evolved into a popular Japanese comfort dish. In Calgary, Redheads Japa Cafe is well known for its curries, such as katsu curry, Hamburg curry, and karaage (Japanese-style fried chicken) curry. Another yoshoku offering at Redheads is the "Japa burger" made with Japanese-style fried chicken.
For nearly a decade, Calgarians have enjoyed Japanese-Italian fusion dishes at Carino on 4th Street S.W. Carino's dishes are not technically of the yoshoku genre, rather, the blend of Italian cuisine with Japanese ingredients has been referred to as "Japalian." Chef and owner Toshi Karino's creations are robust in flavour: the spicy wagyu Bolognese ramen is a must try, as is the agedashi mozzarella, a reimagined version of the sushi restaurant staple agedashi tofu using the ubiquitous Italian cheese. An experienced wine director, Karino has also curated an impressive wine and sake list to pair with his unique fusion menu.
Respect the Technique, respectthetechnique.com, @respectthetechniqueyyc; Redheads Japa Cafe,105, 638 11 Ave. S.W., 403-532-0600, redheadscafe.com, @redheadscafe; Carino, 2210 4 St. S.W., 403-454-7668, eatcarino.com, @eatcarino
4 Japanese Desserts to Try in Calgary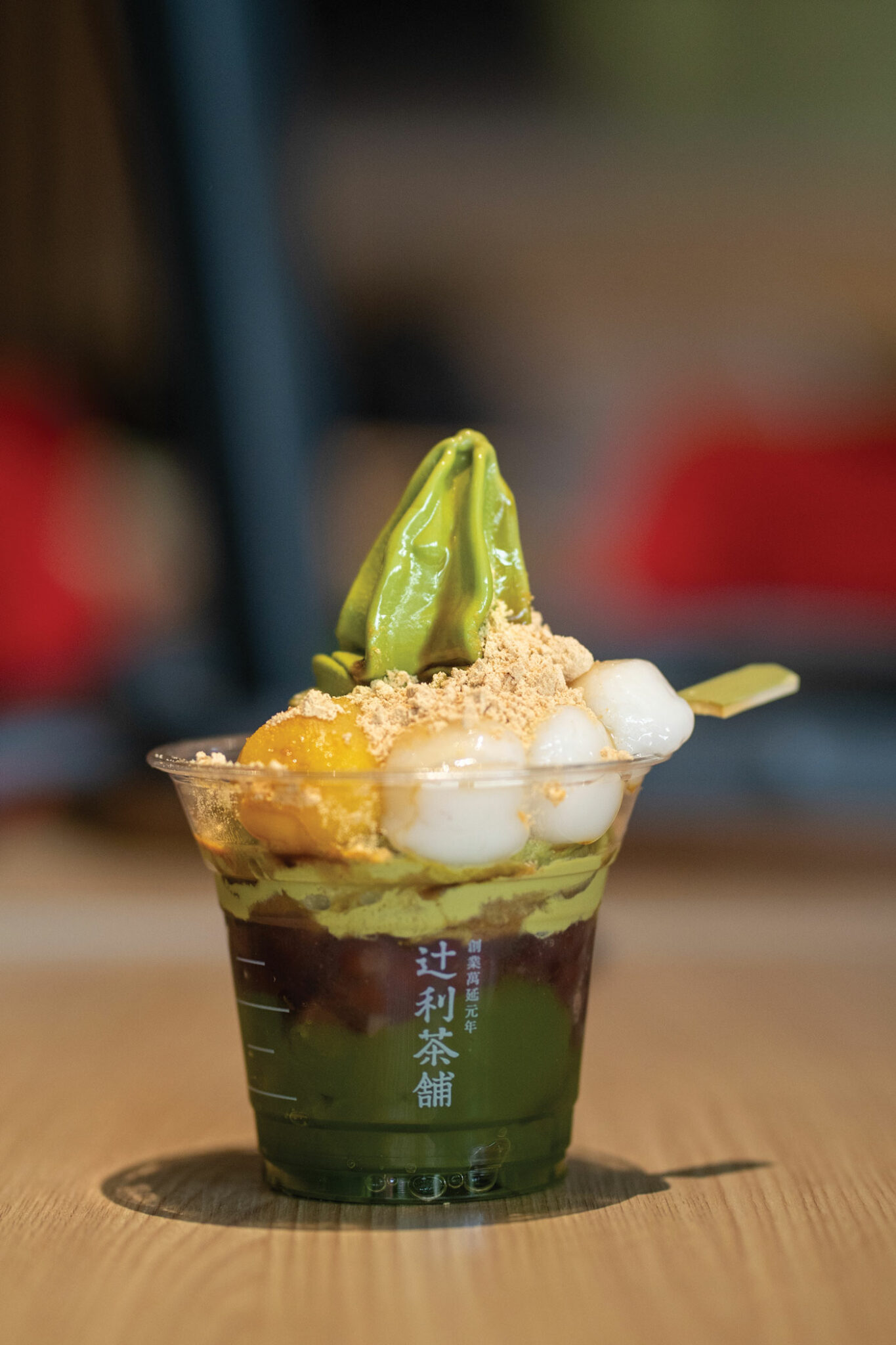 The Japanese adore the combination of matcha (powdered green tea leaves) and red bean. In this dessert, Tsujiri's signature matcha and vanilla soft serve is paired with chewy shiratama (mochi balls) and sweet red bean.
205 16 Ave. N.E., 403-454-4488, tsujirialberta.com, @tsujiri_alberta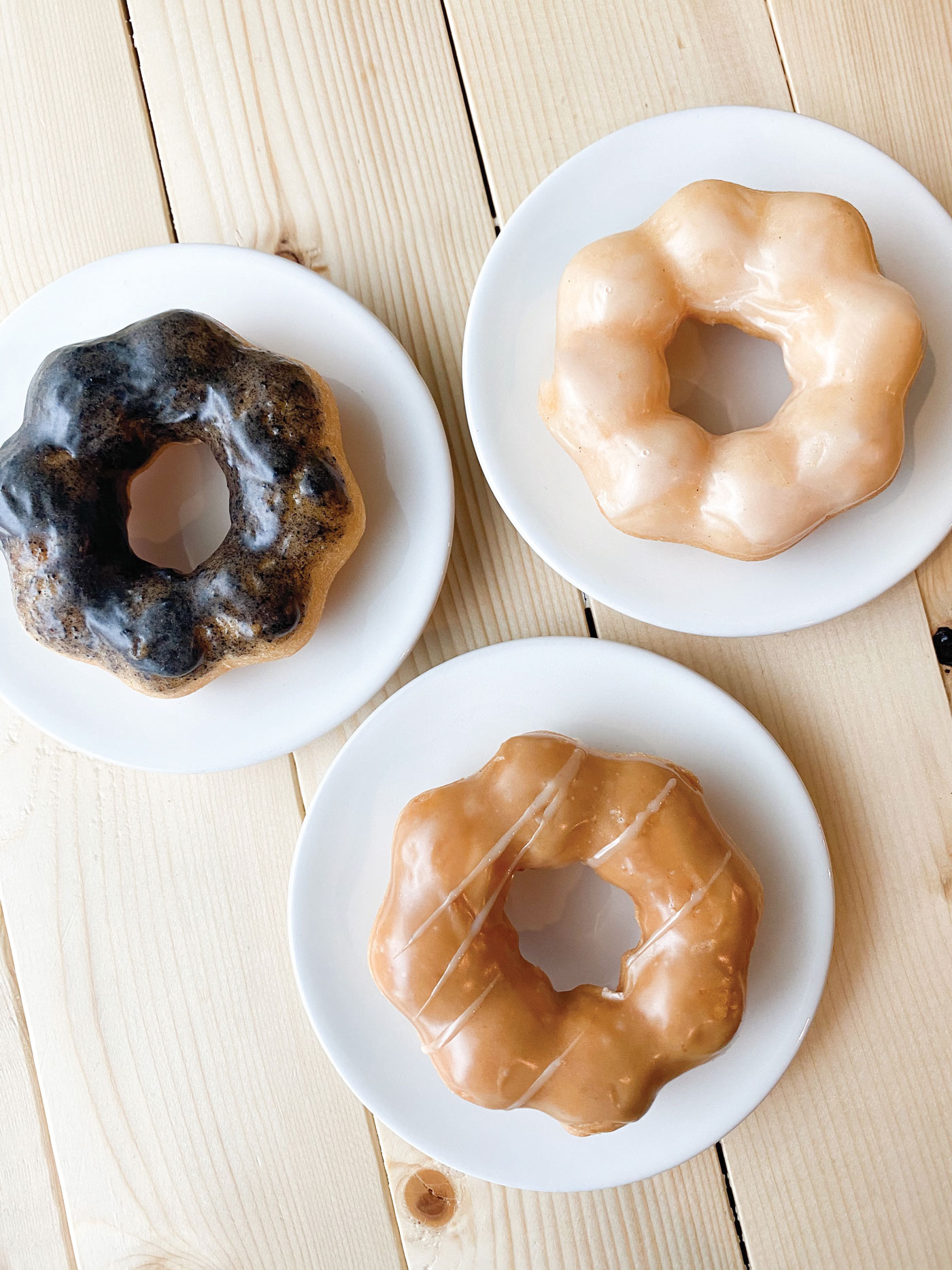 Amaido's delicious doughnuts incorporate the addictive chewy texture of Japanese mochi with interesting flavours such as London Fog, cereal milk and Vietnamese coffee.
105, 128 2 Ave. S.E., 587-917-7002, amaidocafe.com, @amaidocafe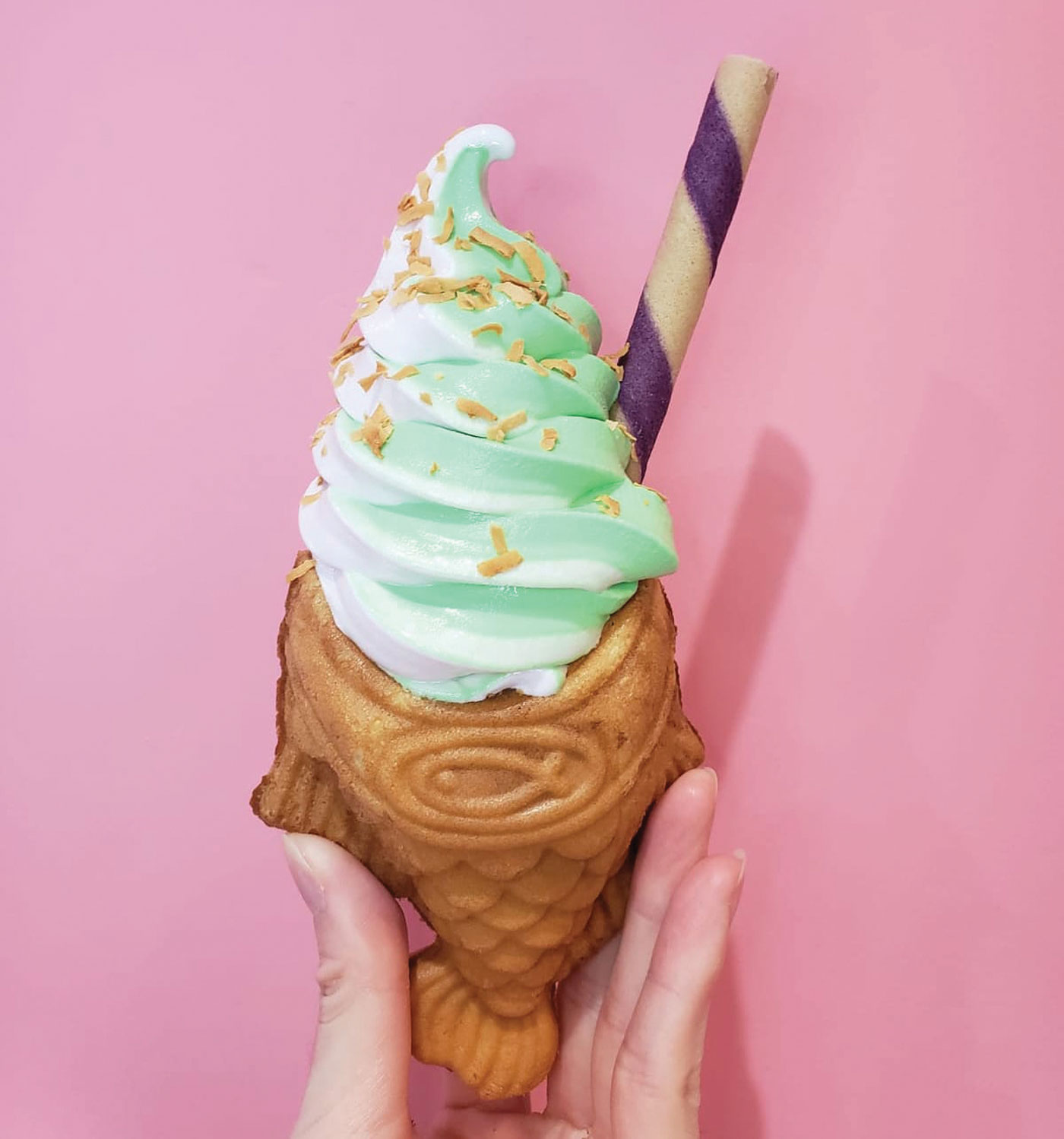 Head to Chinatown for this fun and photogenic treat, which features a fish-shaped waffle cone filled with rotating flavours of soft-serve ice cream.
110 2 Ave S.E., 403-560-5928, @uzutaiyaki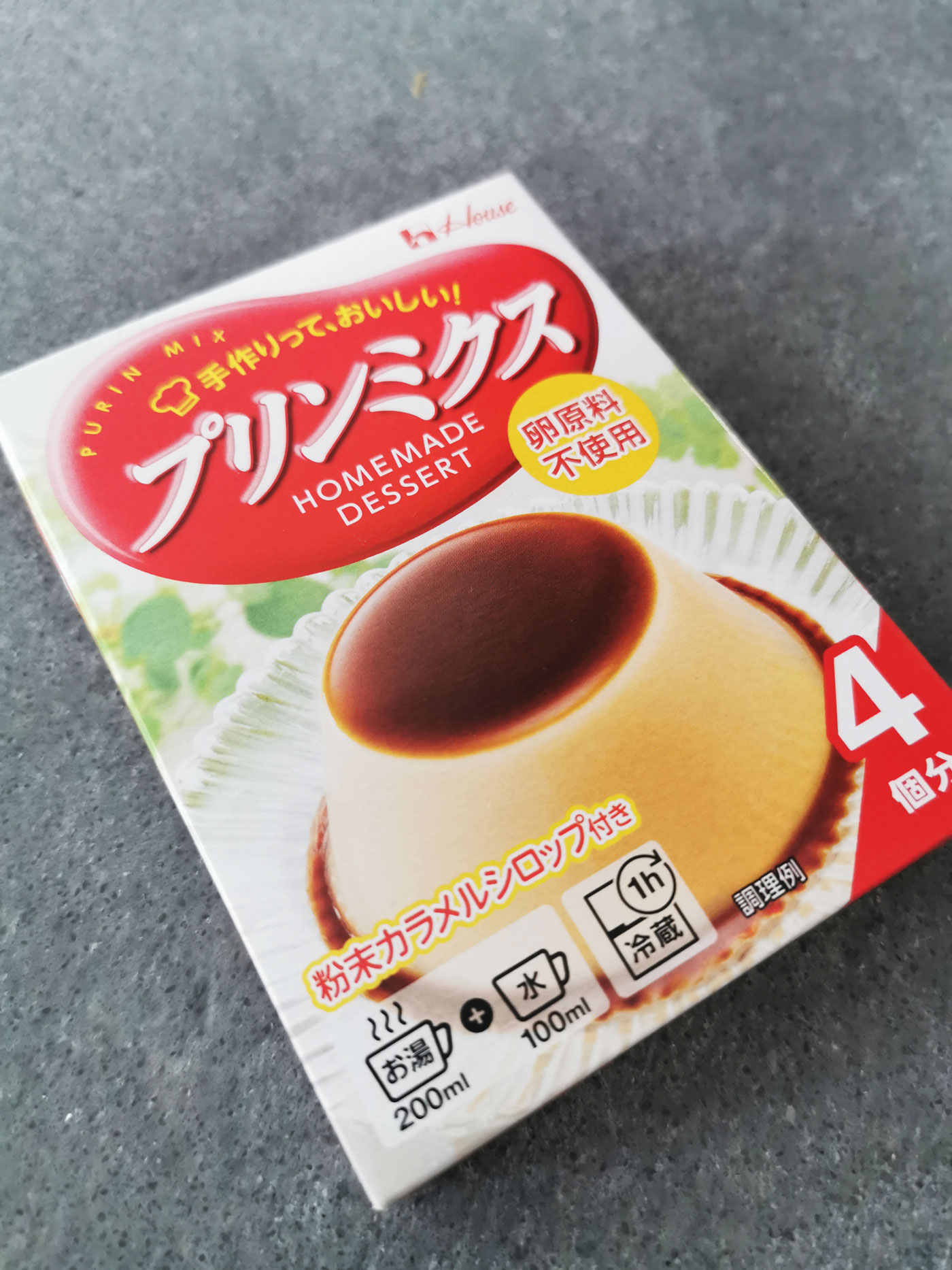 This popular Japanese dessert gets its name from the English word "pudding" and is like an instant crème caramel. It's also super easy to make at home: mix the purin powder with milk and put it in the fridge to set.
1826 25 Ave. N.E., 403-235-4024, trueworldfoods.ca, @trueworldfoodscalgary