The word Raclette refers to a type of nutty, meltable, semi-firm cows' milk cheese, as well as the way it's typically served – a sort of low-maintenance fondue without the pot or sticks, in which broiled cheese is scraped onto your plate (or directly onto bread or toast) to eat with small boiled potatoes, pickles and charcuterie.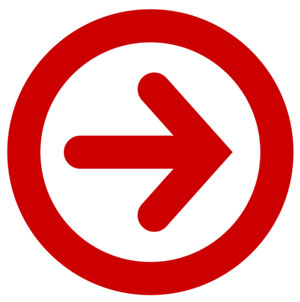 Tip: If you don't have a raclette set, use a small cast-iron pan and the broiler in your oven to heat your cheese until it's bubbly. Then, scrape it off onto the plate of someone you like a lot.
---
Raclette (the cheese)
You can pick up a chunk of this Swiss-origin cheese at most cheese shops around town. Springbank Cheese Co. carries French, Swiss and Quebec varieties, all of which share a full and fruity flavour similar to Gruyre.
2015 14 St. N.W., 403-282-8331, and three other locations, springbankcheese.ca
Brassica Mustard
Prairie-grown (and made), Brassica Mustard has half-a-dozen grainy varieties to choose from that are available at fine food stores around the city. If you can't choose between roasted-garlic, dill, cranberry or horseradish, a gift pack of small jars will provide an assortment for your friends to choose from.
Widely available at good shops and markets, brassicamustard.com
Pickled veggies
The Innisfail Growers Co-operative has a presence at markets around the city, selling produce and products from farms around Innisfail, including pickled veggies from Edgar Farms. Try asparagus, carrots and beans instead of the usual gherkins to give your raclette an Alberta flavour.
Calgary Farmers' Market and other markets around the city, innisfailgrowers.com
Baguettes
Chewy, crusty baguettes are a must with raclette, and the ones from La Boulangerie are especially great. Tear them into pieces or slice on a slight diagonal for scooping up or dousing with cheese.
2435 4 St. S.W., 403-984-9294, facebook.com
Cured meats
The turkey pepperoni from Luc's European Meats at Crossroads Market is properly dry and delicious, but any of the salamis and other meats cured in the European tradition would be perfect for your raclette spread. (Bonus: to save you an extra trip, pick up your raclette at Say Cheese, which is also located at Crossroads.)
1235 26 Ave. S.E., 403-764-3446, crossroadsmarket.ca
Baby potatoes
Part of the Innisfail Growers Co-op, Upper Green Farms has been growing potatoes since 1993. The late-season banana fingerling potatoes have pale-yellow flesh and are a perfect vehicle for melted cheese.
Calgary Farmers' Market and other markets around the city, innisfailgrowers.com