A new hub for Italian cuisine has emerged in Calgary's Beltline neighbourhood, located in the same building as Centron's new apartment complex, The Oliver. The dining concept, created by Vintage Group, brings together five Italian-inspired eateries (Fleetwood Lounge, Luca Mercato, Luca Restaurant, Pazzi Pizzeria and Treno Coffee and Prosecco) to cover all the fine- and casual-dining bases.
The five restaurants, all of which are designed by Paul Lavoie, fill the entire ground floor of The Oliver apartment building. Each spot operates independently, but they're all connected by one central kitchen. This means, for example, that guests waiting to dine at Luca Restaurant can have a cocktail at Fleetwood Lounge beforehand, then, if needed, take their unfinished drink with them when their table is ready. It also means that certain dishes can be found at multiple restaurants and are available any time of day.
With five new spots to check out, there's sure to be something for everyone to enjoy. Here's a quick peek inside each place.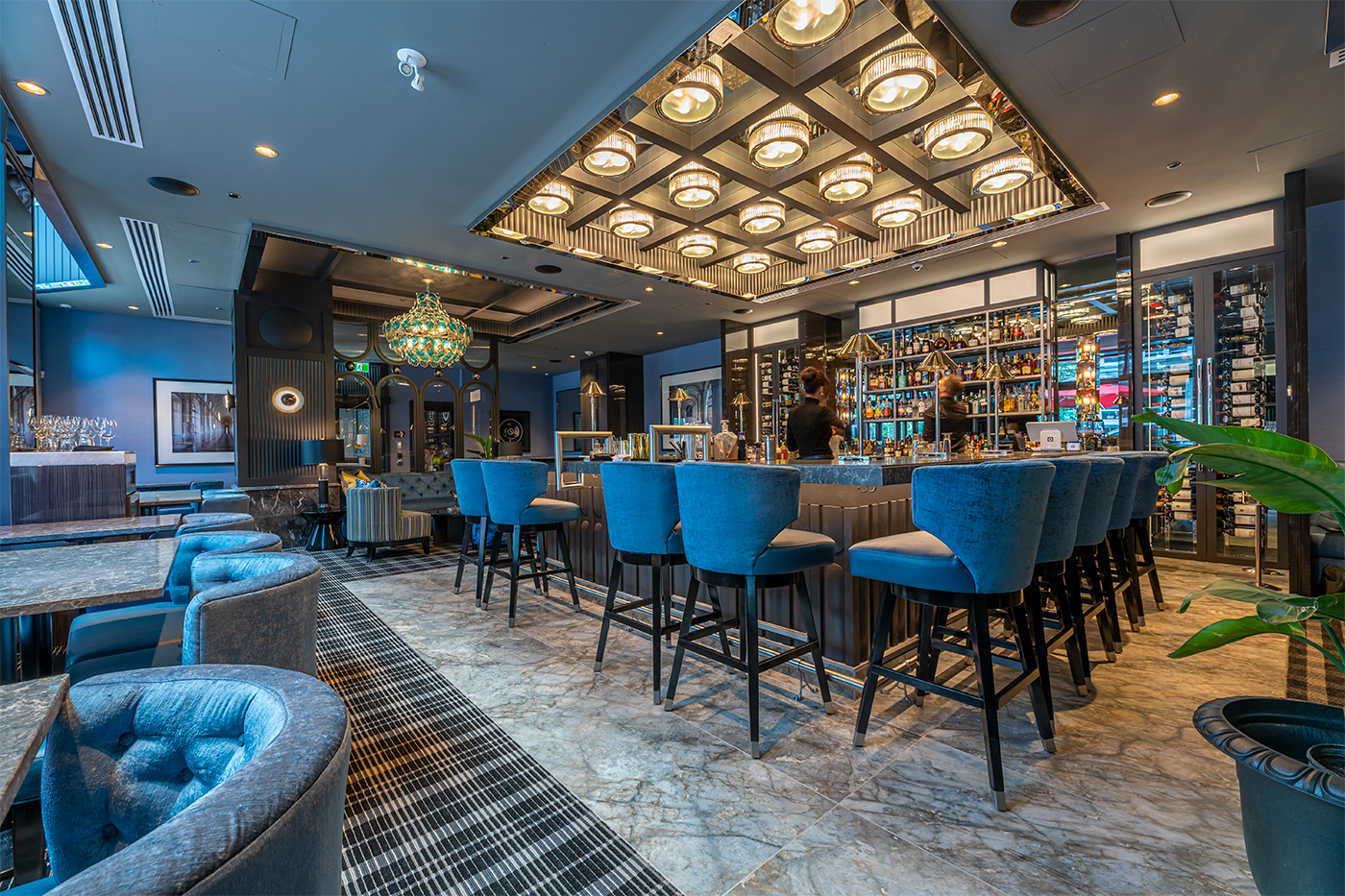 Fleetwood Lounge is a cozy cocktail spot, named and designed after the 1933 Fleetwood Cadillac on display in the lobby. Fleetwood features a fun menu of classic, modernized or alcohol-free cocktails, plus an easily shareable snack menu for a night out with friends.
Cocktails range from mainstays like the 33 Margarita or the Vesper, to house specialties like Keep the Doctor Away, with pear gin, green chartreuse and granny smith apple juice. The bar even has a cocktail called the Gin & Tonic Project, made with craft tonic and rotating house-infused gins. For more of a show, try one of the "smashes" — either an old fashioned or a Negroni inside of a hollow ice cube sphere and smashed tableside. There's also an extensive, rotating wine list, available on request.
After a few cocktails, everyone could use a little snack. Polenta fries with three-cheese fondue dip are a filling and tasty option, or share the charcuterie board with house-made bread.
524 10 Ave. S.W., 403-261-1969, fleetwoodlounge.com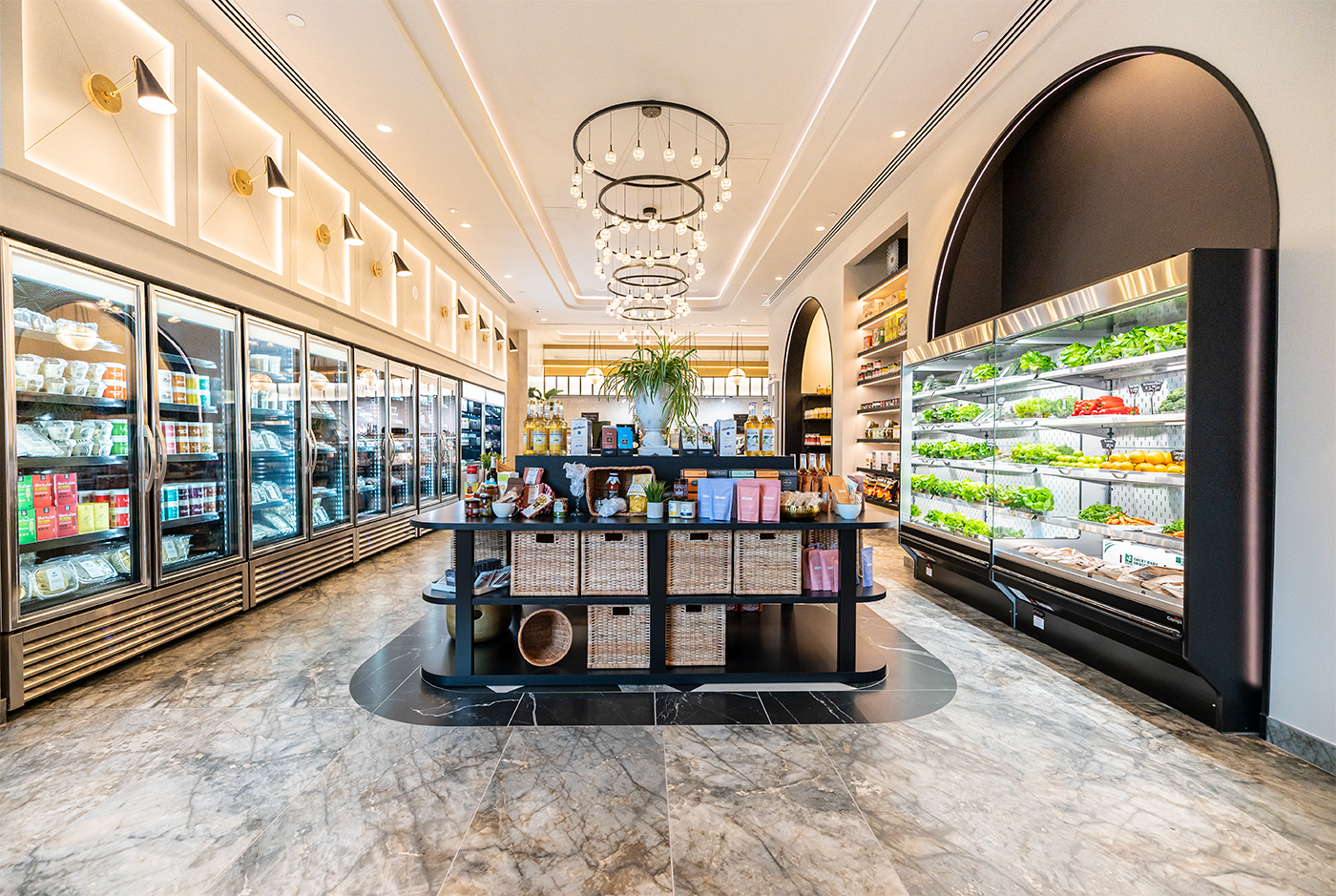 Luca Mercato is a modern Italian market with everyday essential items, plus some of the best imported Italian goods. Customers can find pre-cooked meals, fresh produce, baked goods, breads, locally made pastas from Pasta La Mano and more.
There's also a deli counter for premium meats and cheeses, as well as a limited selection of wine from the sister restaurants' menus.
524 10 Ave. S.W., 403-261-1978, lucamercato.com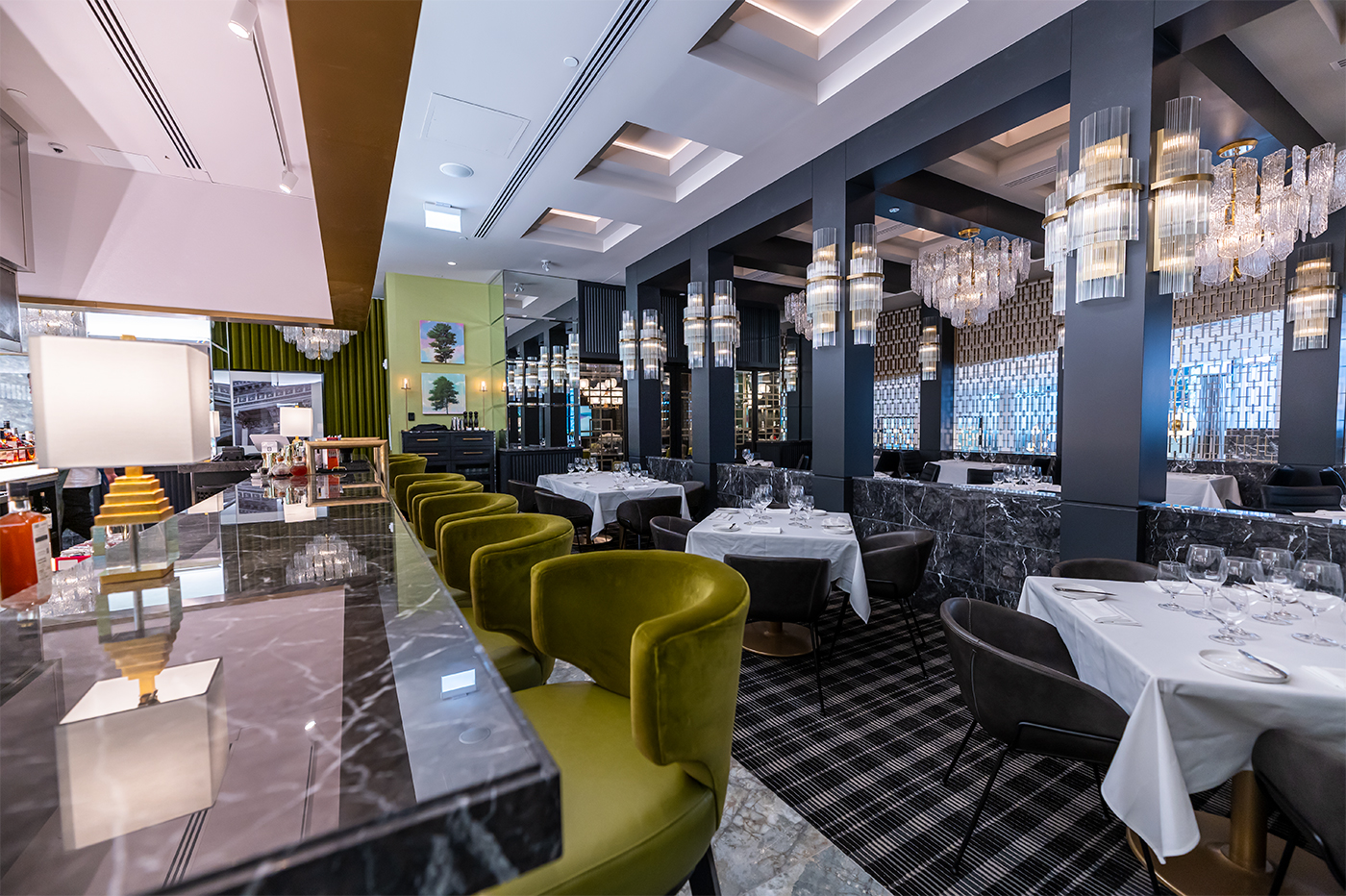 Luca Restaurant serves Italian fine-dining fare in a stylish setting accented by green suede and black leather chairs. There's also a feature bookshelf wall filled with nothing but blue vintage books (which took months to gather). A marble-topped bar and kitchen sit in the centre of the room.
The dinner and drink options are pure Italian fare. You'll find dishes like a veal chop "saltimbocca," flavoured with prosciutto and sage, or a lobster risotto big enough for two people. You can also opt for any of the house-made pastas, such as wild mushroom fettuccine or ricotta-filled raviolis with cherry tomato coulis (an updated take on the classic tomato sauce).
The wine list features a huge mix of Old and New World wines, all specifically chosen to pair with items on the menu. The cocktails are a similar story — try a traditional Negroni or an Aperol spritz, or something more modern like The Invisible, which is made with white rum, gin, vodka and Cointreau, plus your choice of Jolly Rancher flavour.
524 10 Ave. S.W., 403-261-1777, lucayyc.com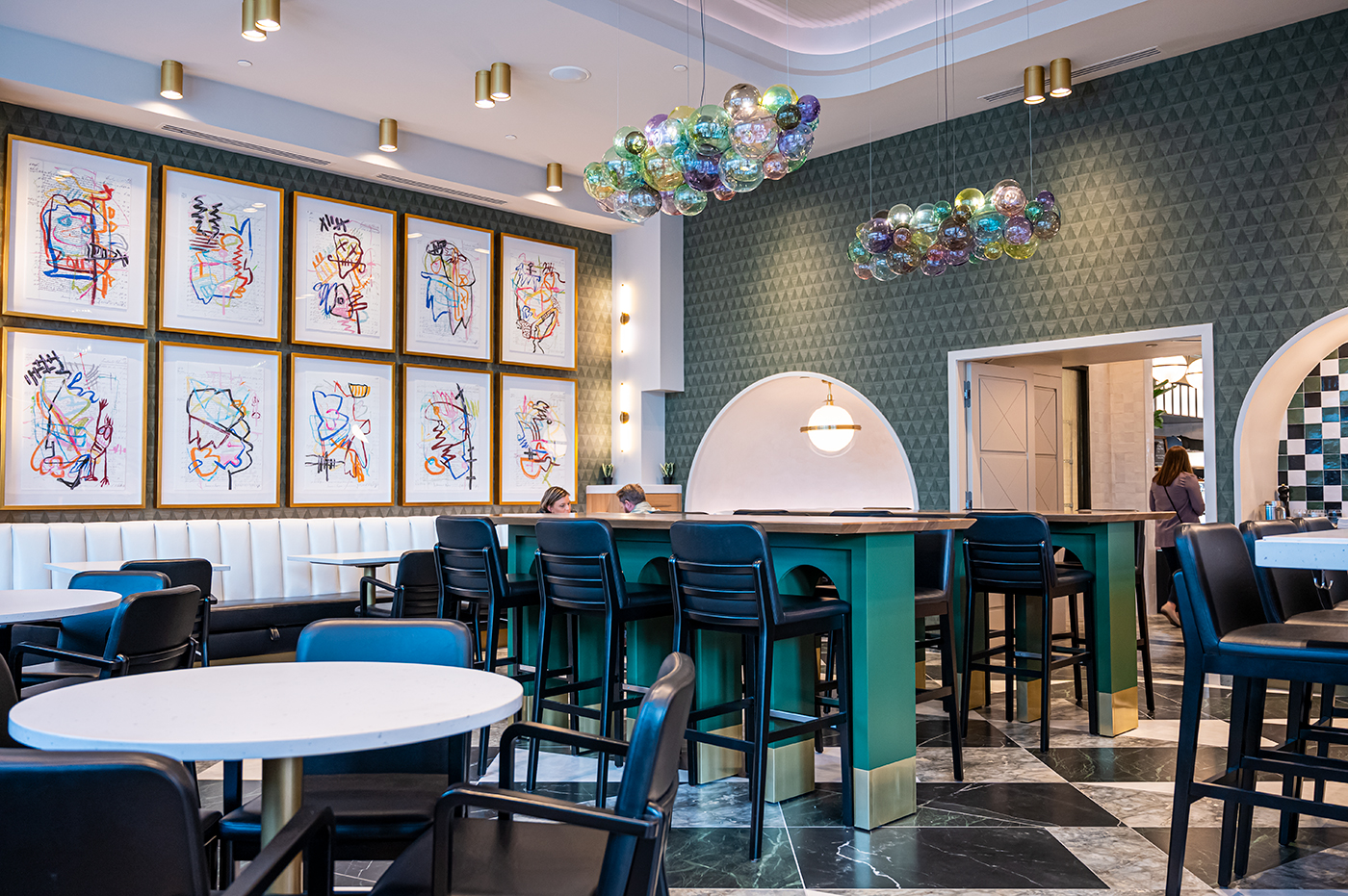 As the casual dining restaurant of the group, Pazzi Pizzeria offers a lighter take on Italian cuisine. The same green tones from Luca can be found at Pazzi, but with an airier aesthetic, thanks to the big window that leads to the outdoor patio.
The specialty at Pazzi is pizza. The crust is similar to a Neapolitan style, but Pazzi makes it crispier and sturdier with the intention of adding extra flavour to the dough. Pizza options include the meaty Carnevale, spicy Diavola or creamy Napoli, which is topped with fennel sausage, rapini and potato cream.
The pizza may be the big draw here, but the antipasti options are equally exciting. The roasted sweet potatoes with 'nduja honey and lemon yogurt or burrata with blistered cherry tomatoes and prosciutto are great ways to start the meal. For dessert, try the classic tiramisu or panna cotta.
On the drinks menu, wines by the glass and the bottle are available, and there's also an imported Peroni pale lager on tap.
524 10 Ave. S.W., 403-261-1799, pazziyyc.com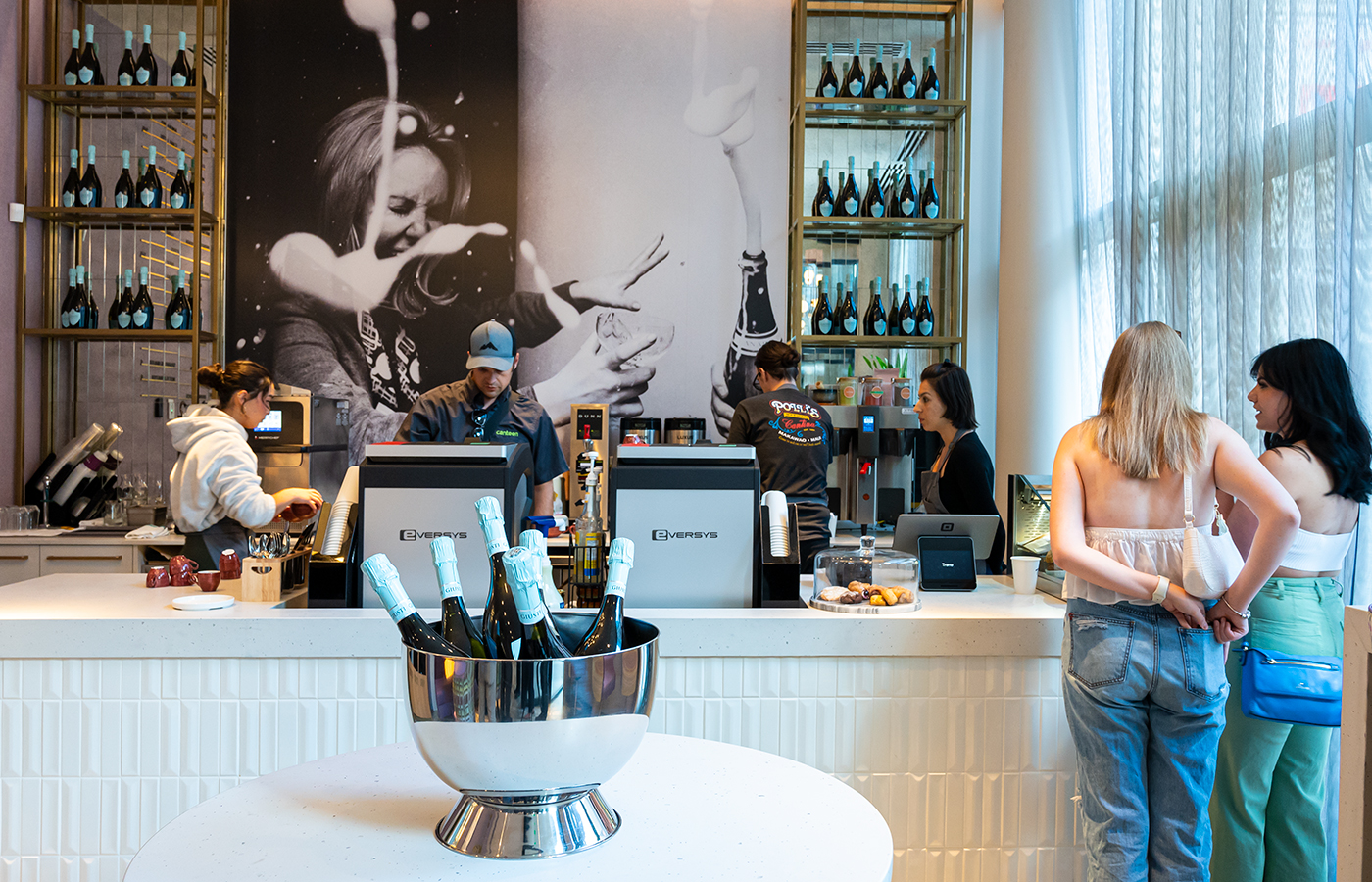 Treno is a concept that's great for both day and night. In the morning, you can enjoy a cappuccino or mimosa alongside some Italian pastries. Or you can grab a sandwich, made on a fresh croissant or ciabatta.
The space is just as optimal in the evening. The second half of Treno's concept is Prosecco — the restaurant serves Giusti Prosecco Veneto from Italy at $12 a glass or mixed into a few different cocktails, including a peach Bellini or Aperol fizz.
524 10 Ave. S.W., 403-261-1911, trenoyyc.com